Land More Clients with These 6 Discovery Call Strategies
A discovery call is the first step to building a solid relationship with clients. The conversation touches on goals, challenges, and priorities that you can address in future interactions. It's an opportunity for both parties to learn about each other, find commonalities, and determine if there's a good fit.
The rise in discovery calls seems to happen in waves. Small businesses, like ours, see a surge of discovery calls right around certain times of the year, for example New Year's, at the beginning of spring, and just before the end of summer. By understanding the pattern behind the trend, you can be proactive about it to ensure that your company is ready to go for the busy times.
The goal of any discovery call is to close the deal and enter into the onboarding process for your clients. The "Yes" is great, but what comes after the purchase is even more critical. Businesses should create an easy customer onboarding process to ensure that sales are converted into lifelong customers. The key to a successful onboarding process starts with good sales messaging that showcases the value and then continues through nurturing to customer loyalty.
I quickly realized that I hadn't executed a system to make an excellent first impression with potential clients. I felt unprepared, and the stress was killing me. In fact, I have learned a lot over the past 20 years in business of what not to do. I want to share a little bit of what I have learned with you today. Here's how to get the most out of your discovery calls and find your ideal clients.
#1 Begin with an Intake Form
To save time and increase the chance of a successful discovery call, I have a simple requirement: before I confirm the call, a potential client needs to fill out an intake form. This way, I can save time by not hopping on calls with those who are not a good fit for my services, and the discovery call will be more likely to be successful for both parties.
Intake forms are so important because they tell you what your customer needs and if you can provide it. If you don't have one, or if yours is poorly designed, you might miss out on leads and harm your business.
You may think, Jennie, I am newer in business, so do I want to segment out anyone. What if during the call I discover, wait, I CAN help them? Then my advice is to go for it. While you are building your business, talk to anyone you choose. Any of those opportunities can be a client, connection, or growth opportunity.
Pro Tip #1: I always send them off with resources for those potential clients who are not ready to work together or are not a good fit. Please take this opportunity to nurture them and build relationships.
#2 Record the Call
Taking exceptionally detailed notes sets up the client onboarding for success. You think you will remember all the details when the time comes to prepare the contract, set up the project, and hand it off to your virtual assistant for the next steps, but you won't. Tools like Otter.ai have made our lives easier with AI intelligence. To stay super organized, I record all of my discovery calls using Loom. It's a great way to look back for clarification if your notes aren't clear enough. And better yet, if you'll be delegating the client to a team member, it's easy to keep them in the loop!
Don't assume that what you learned during the process remains true. Priorities change, and buyers' needs are transient. When things do change, it's your responsibility to know about it and act on it. Having a recording makes this process easier; you even can send a copy to the client for their notes and records.
#3 Practice the Art of Listening
How much should you talk about during a discovery call? The answer is simple: as little as possible. It may sound counter-intuitive, but talking less actually helps you close more deals. I hear this question a lot, so I want to clarify why the answer isn't as straightforward as one might think."Talk to listen" is something that should be obvious. But it's not because it's a byproduct of doing everything else right.
Talk less and listen more during a sales call to see a better conversion rate. This doesn't mean you have to literally spend 46% of your time listening, but be sure you don't go above the recommended ratio. You've got to stay in the recommended range. Stay around 50% of someone's talk time.
The right questions will help you figure out what the potential client needs. Ask them about their goals, timeline, pain points, and obstacles. Once you identify the customer's needs, they will be more likely to partner with you.
Here are some general questions that will help you during the discovery call:
Which are your goals and what is the timeline?
What problem are you trying to solve?
What does success look like to you with X (fill in the blank with the type of service you are offering)
Pro Tip #2: Active listening is key to building a relationship with your potential clients. One way to show this skill is by asking prospects questions and then listening to their answers. Active listening helps build trust and reliance on the relationship.
#4 Prepare Ahead of Time
Preparation is key to any discovery call with a client. This should be an easy decision, but from my experience, it seems many just dive in with their loaded questions and the intake form answers. This is when you prove your worth to potential clients. They rave about their hopes and dreams without realizing that you can help them with your insights and expertise.
Social media is a great resource to find out about prospects. Check out LinkedIn, Facebook, and Twitter to better understand who they are and how you can interact with them according to their personality. Check out their website to get a feel for their offers, brand, and any red flags you see. Think about how your service fits into their everyday lives and research the company to know where they fit into yours.
Having a plan for all the possible reservations is really key to success. You can't predict what someone will say, so you must prepare for them and offer solid and genuine advice. It's best to focus on solving problems rather than benefits. If you want to close the deal, make it clear how you can solve their pain points or fix a difficult situation.
#5 Understand Sales Objections
Uncovering the exact reason they are on the fence or have already made their mind up, and it's a "no" can be tricky. According to data, the top 3 objections are time, money, and uncertainty. Let's look at each of these.
Time: Unfortunately, now is not a good time

This is the #1 brush-off technique used. Often, this objection is used when the potential client doesn't want to disclose the real deal. Either they do not feel that now is the time to sign up with you or another underlying object.

Money: This all sounds great, but this is a little out of my budget

Either this is true, or it's another popular brush-off technique. If so, avoid overselling due to desperation; however, you do want to discover if they truly can't afford your services. Once you know the true object, you can put the price into context and present some hard facts on pricing.

Uncertainty: I need to think about it

This is where you put on your coaching hat. Most of the time, this is a mindset issue. You have to be able to coach the PC through their objections and fears.
You may be thinking, YES! I hear these all the time but haven't figured out how to overcome them. I listen to you, and how much different would your business be if you handled objections like a boss?
You'd be getting more YES' than No' guaranteed.
Here are a few tips to start with:
Illuminate the Gap – Show them where they are now vs. where they want to be and how you can get them.
Be Prepared- know the top objections you hear and how to overcome them. Create a loose script so you can show up with confidence and not fumble your way through the rest of the call and SEAL THE DEAL.
Work Through Your Own Fears – Knowing your own triggers and overcoming them will help you be more confident. More confidence = more success.
#6 Wow them in Follow Up
After a discovery call, it's a wonderful gesture to send a thank-you email with a welcome pack. After every single call I hold, I send a "thank-you" email and include my welcome packet. This thanks to the person for their time and to get them excited about your services. Is this enough to convince someone who was already set against hiring you to change their mind? No. But it can answer questions left unanswered or sway a potential client that is on the fence.
But it doesn't stop here. I know personally that when someone continues to follow up with me, that shows me their interest, dedication, organization, and workflow. After all, if they remember and diligently follow up with me, they have some pretty solid systems in place.
I remember a client told me once; your follow-up was the difference between you and the other person I was talking with. If you drop the ball here, it sets the tone; you can drop the ball everywhere. Remember, first impressions are one of the major factors for someone feeling confident to work with you.
Pro Tip #3: Want to impress them during the follow-up process? Have a virtual assistant transcribe or use a service like Rev.com, and include the key takeaways from the call will leave a great impression.
So, What Did We Learn?
Begin with an Intake Form – Ensure you are only talking to potential clients that are a good fit. Have them complete a questionnaire before confirming the call.
Record the Call – Stay organized and never miss critical details and takeaways by recording the call. This gives team members a chance to review what they need and clarify any grey areas for the next steps.
Practice The Art of Listening – Active listening is key to building a relationship with your potential clients.
Prepare Ahead of Time – Preparation is key to any discovery call with a client. Check out LinkedIn, Facebook, and Twitter to gain a better understanding of who they are.
Understand Sales Objections – According to data, the top 3 objections are time, money, and uncertainty. Uncovering the exact reason why and how to overcome them will get measurable results in your business.
Wow them in Follow Up – Strong follow-up can make the difference between you and the other person they are talking to. Wow, them from the time you hang up until they either close or decide it's not a good fit.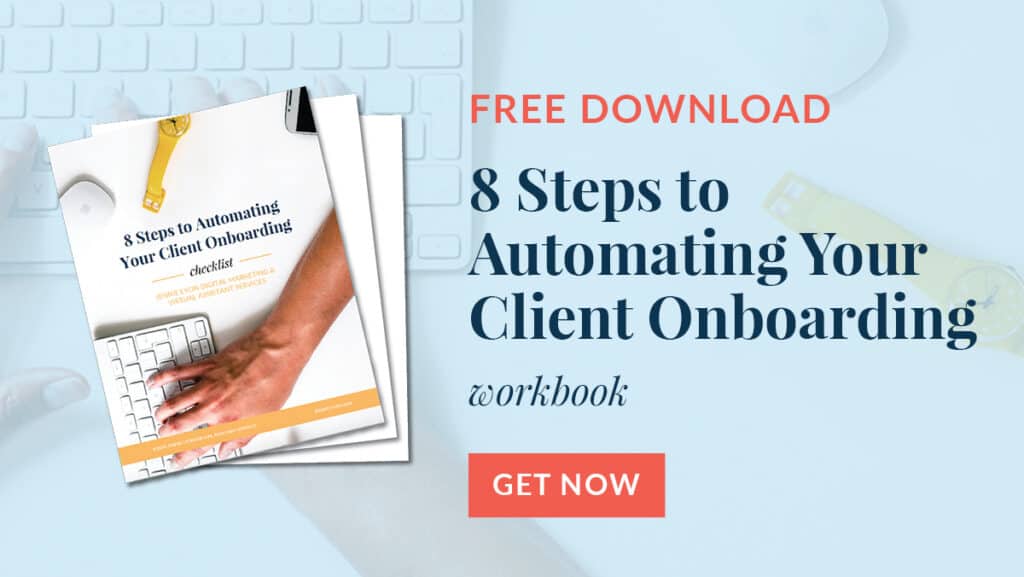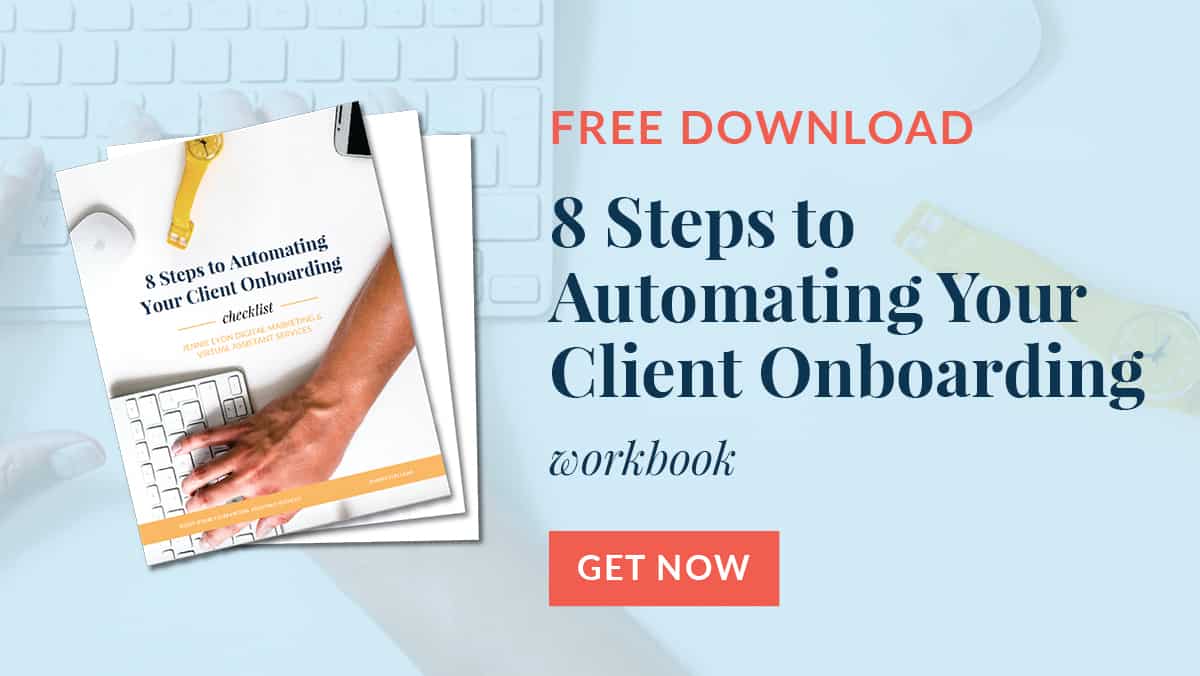 Discovery calls are the difference in the growth of your business. When your potential clients first reach out, don't let the opportunity go to waste. In this new era, businesses should know that the smallest gestures can build lasting relationships. The difference between a lead that fizzles out and onboarding a brand new client can be as simple as that. This is the perfect opportunity to show off your company's enthusiasm for new clients. I'd love to help! Contact me today for a free consultation if you aren't sure where to get started or need some additional coaching and strategy.
Links For This Episode:
Rate, Review, & Subscribe on Apple Podcasts
If you like what you hear on the podcast, please consider rating and reviewing my show! Woo Hoo! Click here, scroll to the bottom, tap to rate with five stars, and select "Write a Review." I would love to hear what episodes you enjoy the most!
If you haven't done so already, please subscribe to the podcast. I'll be adding new content weekly, if you're not subscribed, there's a good chance you'll miss out. Subscribe now!