2022 Marketing Audit: 6 Things to do NOW to be Ready for the Future
Running a business means taking on a lot of hard work, and one way to stay aware and optimize poorly performing areas is with an audit. The scope of a business audit varies depending on what you're looking for, from a social media audit to a more detailed operational audit. By implementing these strategies early, you'll ensure that your business is ready to weather the storm and continue to grow in unexpected ways in 2022.
Today I want to talk about marketing tune-ups. You can't just set up a business and hope for the best. For companies to prosper, they require lots of care and attention and regular marketing audits.
Industry-wide marketing strategies are changing more rapidly than ever before. I realize that building a marketing strategy may seem obvious to you, but in this new era, marketing strategies must abide by the ever-changing needs of consumers. Marketing professionals need to take the time to review their approach to make sure everything is up to par. So, let us dive in.
#1 SEO Audit
Choosing which SEO audit methodology to use can be a dilemma for small businesses and entrepreneurs. And with so many options to choose from, it's easy to overthink the process. But there is one thing we know for sure: SEO tools are necessary. They can help you determine the most helpful information, gauge the depth of your analysis, and provide the insights you need for a successful SEO strategy.
Here are key areas to review:
Internal links vs. external links
Broken links (404s)
Identify scarce and duplicate content
Keyword Optimization
Image Alt Tags
Meta-titles and meta-descriptions
SERP (Search Engine Results Page) Audit
Making your site search engine optimized can be difficult. SEMRush and SiteBulb both provide thorough analyses for content and technical SEO. Site audits, maintenance, and adjustments are crucial to maximizing conversion rates.
#2 Auditing Social Media Accounts
Social media is quickly becoming one of the best ways to promote a business. If you use any form of digital communication to construct your business or build your professional social media profile, you need a social media audit.

An audit will help you:
Identify Gaps
Dive into audience insights
Revisit your brand
Revisit goals
Track performance
Discover new opportunities
Social media marketing also requires competitive market research. As with any digital marketing campaign, assessing the market can help you develop better strategies – whether you're developing SEO, PPC, or social media marketing. According to this report, in 2022, social media trends will have the power to affect how people use social media platforms. This will warrant reconfigurations for businesses with flexible strategies. By preparing for these trends, you can make sure you're not left behind in the pack.
#3 Email Marketing Review
If you tuned in last week, you heard me talk about the iOS15 update and how this is affecting all email marketing efforts and analytics. Knowing where your list stands with open rates, list size, engaged contacts, and unsubscribes will set you up for creating a long-term strategy.
Gathering data is essential for businesses. One way to do this for your audience is through surveys. You've been emailing your subscribers for a while, and you know their interests can change. Some of them might be interested in what you offer, and others might not be. To solve this problem and ensure you're sending emails to the right people, send a survey to your list and segment them based on their responses.
Email segmentation is a powerful way to increase open rates. A study shows that using innovative techniques can boost your email open rate by 203%. So this is an area you want to focus on and get right!
#4 Overall Strategy Audit 
Are your marketing efforts gleaning the results you desire? With marketing changes and consumers' wants and needs keeping us on our toes, your marketing strategies will inevitably need to be adjusted. As consumers' wants and needs change, so will your ICA profile. As you revamp your plan, it is also important to do an ICA review at the same time. I have an easy and accurate resource just for this, which you can find here.
Pro Tip: Review your strategy with another key team member (your CMO, Digital Marketer, Mastermind partner, etc.) Having another person deep dive into this with you will help you brainstorm together and give you a 2nd person's perspective of what they are seeing working in the industry.
Gathering data and looking into what worked (and what didn't) and what your competitors are doing will help set you up for success in 2022.
#5 Website Audit
The reality is, you might not have looked at your website in a while. The good news is, it's never too late to get your site fresh and new. Reviewing your site can help you optimize it for better performance. Websites experience wear and tear, which is expected if you have visitors regularly on your site. When pages become less responsive and load slowly, or if your rankings fall and your bounce rate spikes, it could be time to perform a tune-up.
Page speed has never been more critical. That's because Google just released its Mobile Speed Update in May. This is partly because of the increase in mobile searching, which will not wait for your slow-loading website. If you want to get strong organic rankings on Google, your page must load in an instant. Google's PageSpeed Insights is your go-to tool for fixing this problem.
Some other vital things to consider are to run through your pages and check for new content, compliance, and review opt-ins and landing pages. Also, maybe it's time to freshen up your site with a new landing page. Compliance is a significant part of ensuring a smooth and harmonious business in any industry. It is a crucial step to take when auditing a website. In this day and age, it's impossible to have a successful website without following the laws regarding intellectual property, privacy, and accessibility.
If you need a refresh on your lead magnets, check out this free resource.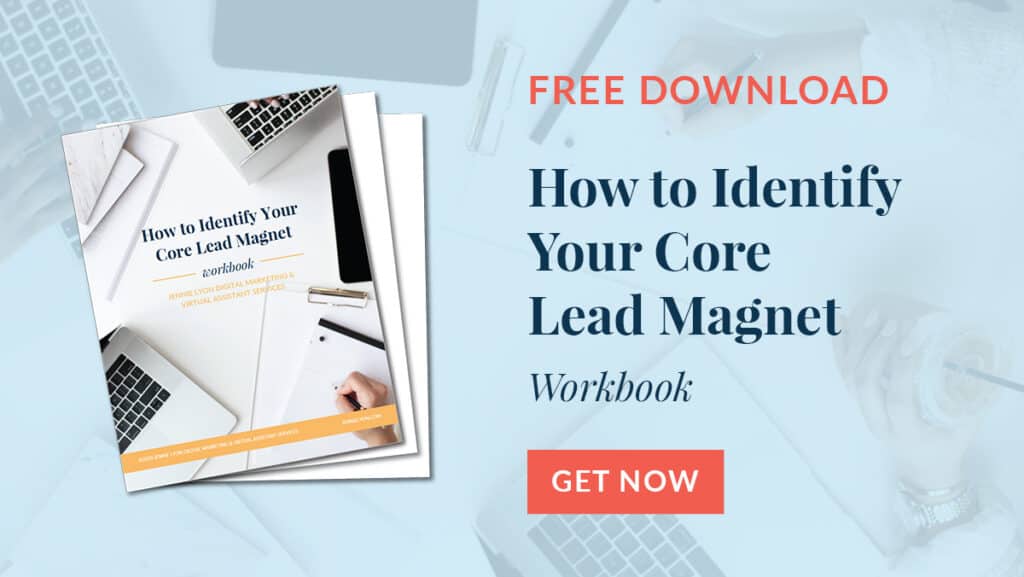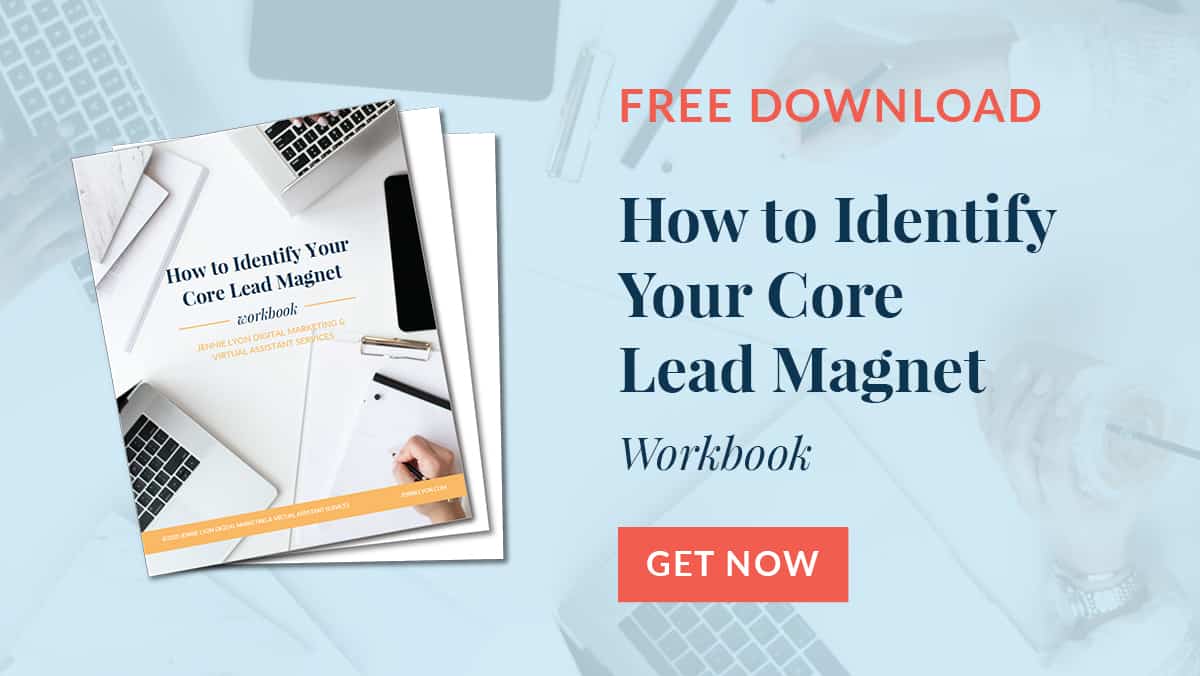 #6 Competitor Analysis
To be successful in an increasingly competitive marketplace, you need to study your competition closely. Competitor analysis is a perfect way to learn about their strengths and weaknesses. You can figure out how they're doing things well and what they're doing wrong. Best of all, this will help you plan a strategy so you can outshine them in the future.
There are many tools to use to get started. One of the most helpful is a SWOT analysis. This will help you compare your strengths, weaknesses, opportunities, and threats with your competitors. Another tool that can be useful is to take a closer look at any company's digital performance and expose your competitor's digital strategies using a tool such as Similarweb. You can see competitors' traffic, top blogs, pages, traffic sources, and methods.
Competitor analysis can be complex. Check out this resource to help you with the framework and handy tips to set you off on the right track.
Pro Tip: Set up alerts for your competitors' brand and your own to stay on top of relevant keywords, press releases, and more.
So, What Did We Learn?
SEO Audit – Organic traffic is more critical today than ever. Routine maintenance on your website SEO will keep you in Google's good graces.
Auditing Social Media – A SMM audit will help you, Identify Gaps, Dive into audience insights, Revisit your brand, Revisit goals, Track performance, and Discover new opportunities.
Email Marketing Review – As email marketing becomes more competitive and harder to track, maintaining good practices and having benchmarks will be key to remaining successful.
Overall Strategy Audit – Are your marketing efforts gleaning the results you desire? If not, now is the time to revamp your marketing plans.
Website Audit – Websites experience wear and tear, and pages break, slow down, or are just no longer relevant. Google scores you on a healthy website – which will keep your domain authority and ranking higher.
Competitor Analysis – To be successful, you should know your market, audience, and competition inside and out.
While your current business may be working like a well-oiled machine, the future of marketing is uncertain. That's why it is so important to stay up to date on industry best practices and make sure your business is in tip-top shape for 2022. We also know for sure that it takes a lot of time and resources to do so. If you can't fathom adding one more thing to your to-do list, contact me today to connect and see how we can take this off your plate.
Links For This Episode:
Rate, Review, & Subscribe on Apple Podcasts
If you like what you hear on the podcast, please consider rating and reviewing my show! Woo Hoo! Click here, scroll to the bottom, tap to rate with five stars, and select "Write a Review." I would love to hear what episodes you enjoy the most!If you haven't done so already, please subscribe to the podcast. I'll be adding new content weekly, if you're not subscribed, there's a good chance you'll miss out. Subscribe now!