4 Fantastic Steps to Sustaining Long-Term Business Success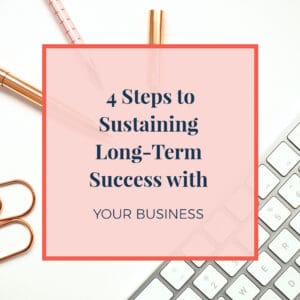 So you've started your own business and things seem to be going well so far. That means you just need to keep doing the same thing to achieve long term success, right? Unfortunately it's not quite that simple. Becoming established and initially experiencing short-term success does not guarantee you'll be able to sustain long-term success with your business. Getting a business off the ground and running it over a longer period require two different skill sets—both of which good entrepreneurs will develop.
Running a small business is a marathon, not a sprint. You'll need to look beyond the present and think about how to tackle future challenges as they arise. Most small businesses are extremely susceptible to changes in the economy at large, and when it takes a downward turn, many of those who are unprepared will fold. The underlying principle that entrepreneurs need to follow is that of business sustainability. There are a couple of different components to sustaining your business, which I touch on here.
[Tweet "To succeed in this business landscape, you need to have good planning & organizational skills."]
Financial Planning
I know, I know, if you started your business based on a passion, the financial side of things can seem boring. However, it is of the utmost importance to running a successful business over the long term, regardless of what industry you're in, and what type of products or services you offer. If you're financially literate, you can understand the statements and forecasts for your business, thereby being able to change its direction in response to changes in the market. Even if you leave the details to an accountant, having a grasp of the bigger picture, financially speaking, will place your business on safer ground, because there will be fewer surprises over the years.
Retaining Good Talent
Regardless of the current unemployment rate and market situation, make an effort to appreciate your employees. Good workers who understand the vision of your business are difficult to find, even if you only hire them part-time. Don't take that for granted. One of the best ways to retain talent who consistently perform well and improve your business is to hire a virtual assistant with flexible hours. That way you can get them to work more when you have the budget and tasks available, and drop back the hours when business is slow.
[Tweet "The economy can be frustrating, but you can't let outside factors determine your success."]
Getting Organized
Some brilliant entrepreneurs may be able to get away with being scatterbrained and not bothering to keep records, but you can bet they have someone else behind the scenes, be it a virtual assistant or other administrator who provides that stability and organization which is necessary for a business to thrive. Keeping detailed records (not just of finances!) including customers/clients preferences, email history, and past work is so important. Once you're organized, you know that you're completing all the tasks essential to the survival of your business and giving yourself time to plan ways of overcoming obstacles.
Being Consistent
One of the single best ways to ensure continued success is by maintaining the level of service you provide regardless of the current circumstances. If you can offer customers or clients the same flawless experience from one interaction to the next, they'll be back again and will likely spread the word to other potential clients. Consistently doing the things that your competitors may fail to will set your business apart. These positive habits will see you through the tough times and really improve the health of your business during the good ones.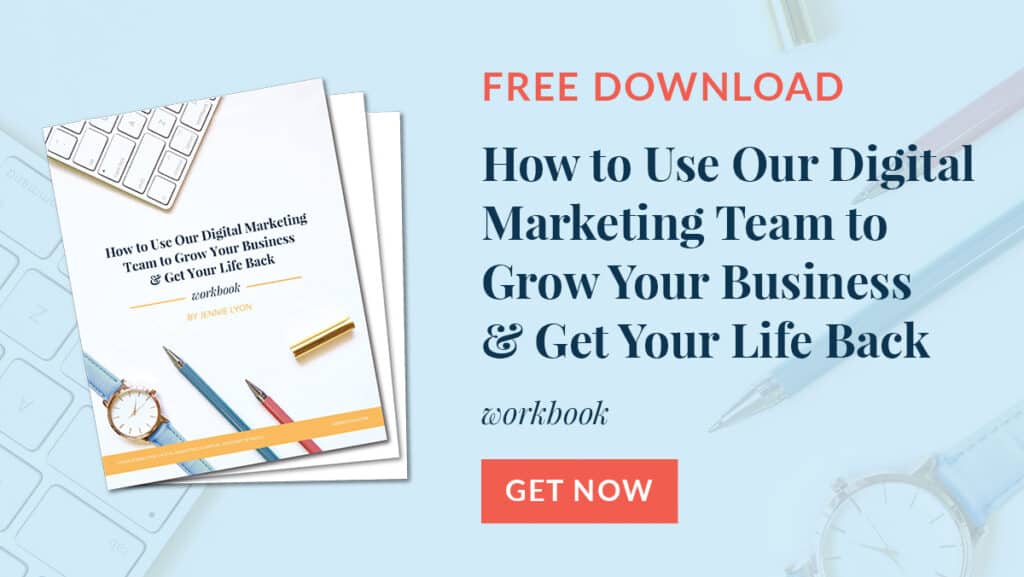 Small businesses, even the most successful ones, often don't have a big enough budget to hire an entire team of people. Sometimes it's just two or three employees doing the job of ten. One of the best solutions is to hire a virtual team to backup your in-office workers. In this workbook, I will tell you exactly what you want to look for from a virtual assistant to make sure you pick the best to work at your small business.