Business Sustainablity Can Lead to Long-Term Success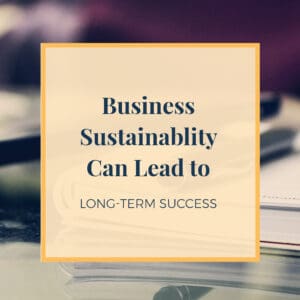 Most small business owners probably think of green initiatives and sustainability efforts as something that only affects big business, but that couldn't be further from the truth. With our climate being more and more affected by global change—leading to increases in droughts, hurricanes, wildfires, and other natural disasters—the onus is on all of us to take whatever action we can to help the planet. Living green has been a big part of my life for a long time, and I've been blogging about sustainability as a family activity since 2009. My business practices have also been overhauled to be more sustainable over the years, and today I'd like to share some tips on how to accomplish that as an entrepreneur. As Gandhi famously said: "Be the change you want to see in the world."
[Tweet "Being sustainable in your business is about making smart choices that will improve efficiency."]
#1: Go paperless
This is one of the simplest ways to reduce the carbon footprint of your business, and is probably the one with the biggest impact as well. Forget keeping all those manuals, forms, and other pieces of paperwork that businesses tend to accumulate sitting around on shelves or in filing cabinets. Most of them you have digital copies of, and unless your state business regulations require you to keep hardcopies of certain documents for auditing purposes, there's no reason you can't scan the rest and recycle the pages. It's far easier to organize and search through digital documents, anyway. Everything from contracts to reports can be edited, approved, and signed off on without ever being put down on paper. Faxing documents back and forth with clients is obsolete (thank goodness).
Whatever you do, don't be that person who prints out endless emails to "archive" them! With digital storage being so inexpensive these days, and cloud backup services making it easy to store and protect your data, there's absolutely no reason to be printing all of your correspondence. Most modern email services offer archiving features that still allow the messages to be searchable, so you can go back and find whatever you need with great ease.
#2: Reduce packaging
If your business involves shipping products to customers, try to minimize the amount of packaging used, and get packing products with high recycled materials content. Make sure your packaging can be recycled, in turn; the less plastics and styrofoam, the better. Not only will the planet thank you, your customers will too, for not being inundated with more unnecessary garbage.
#3: Telecommute, and hire employees who do, too
With the ability to connect with clients and employees via multiple online platforms, there's little reason to commute by car or plane to meetings. More and more it's becoming the norm for people to work from a home office instead of going elsewhere, and to use productivity and project management software to quickly and easily organize with staff and colleagues. The fuel savings are enormous, and a quick check-in via Slack is a lot more efficient than hours-long meetings that interrupt the flow of your day. Partnering with a virtual assistant can be one of the easiest ways to grow your business without needing to invest in more office space!
#4: Reduce energy consumption
There are easy, cost-effective steps to take towards reducing the amount of energy your business uses. Shut down all computers at the end of the day instead of leaving them in "sleep" mode. Make sure lightbulbs are CFL or another low-energy alternative to traditional bulbs. Don't leave lights on in your office space overnight. Don't overuse the air conditioning in the summer or heating in winter, and make sure that your insulation is up to modern energy-saving standards. All commonsense practices which save you energy and money. If you want to make a bigger difference, consider switching to a green energy supplier if at all possible.
[Tweet "Business sustainability can be beneficial for the business, the community, and the planet."]
Ultimately, a commitment to green business practices can net you more business as consumers begin to care more about sustainability, and help you save on costs as energy prices continue to rise. Younger talent is also attracted to working with employers who care about being environmentally conscious, so you'll be more likely to retain any brilliant new employees you take on. The potential impact on long-term success that sustainability has is worth taking note of, and at the end of the day, you can be proud to be making a difference.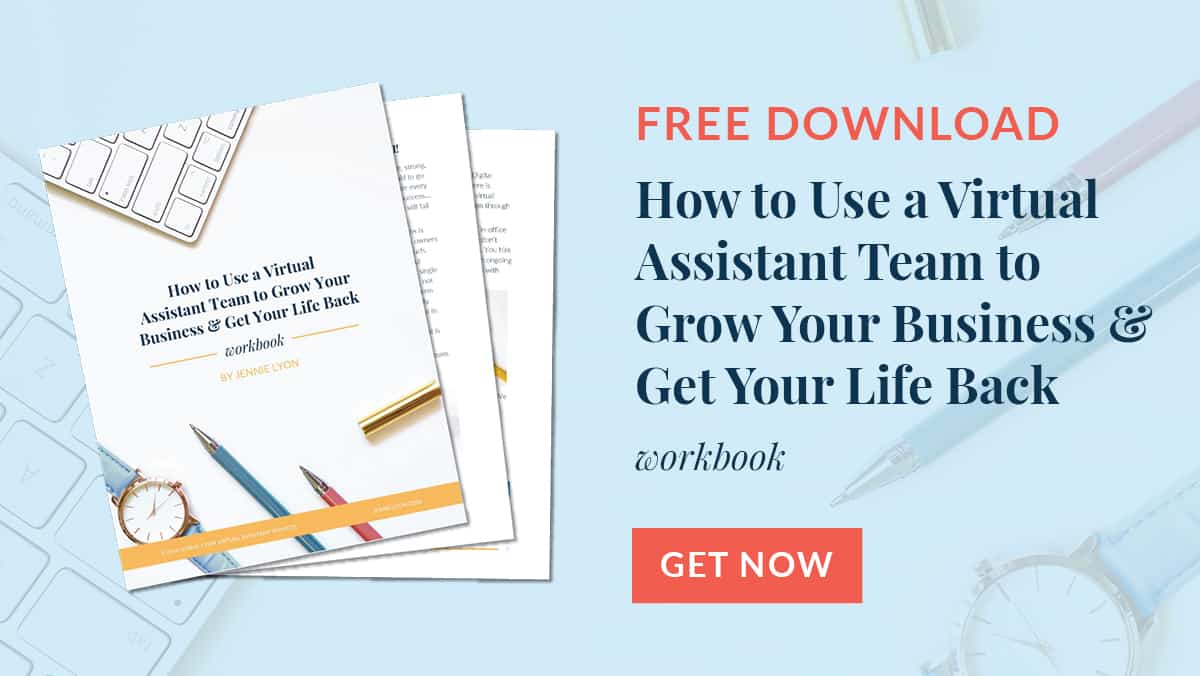 Small businesses, even the most successful ones, often don't have a big enough budget to hire an entire team of people. Sometimes it's just two or three employees doing the job of ten. This is both stressful and unsustainable. One of the best solutions is to hire a virtual team to backup your in-office workers. In this workbook, I will tell you exactly what you want to look for from a virtual assistant to make sure you pick the best to work at your small business. Grab my free download How to Use a Virtual Assistant Team to Grow Your Business & Get Your Life Back.