How to Drum Up More Business During the Slow Summer Months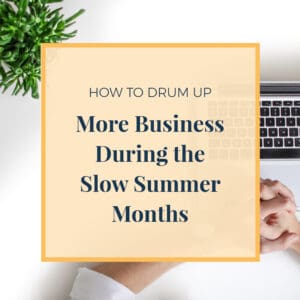 Sometimes the dip in work during late summer can seem defeating, but it can also represent a golden opportunity to devote yourself to growing your small business. Attracting repeat customers and new clients can be done year round, and putting yourself out there now can help to improve numbers for the rest of the year. Utilize the slow season to boost your business, read on for tips to get things booming again come fall.
Network Locally
In this day and age of being able to run a business almost entirely online, and rarely needing to have face-time with clients or other companies in your industry, local networking often gets overlooked. That's a real shame, because sometimes you can learn about opportunities and get tips from talking with another person, in person, that wouldn't come up otherwise. Here are a few suggestions for local networking opportunities:
Look for relevant conventions or conferences in your area.
Join a local business guild or association, and attend meetings.
Start a discussion group for small business owners in your city or state on LinkedIn, and then meet with interesting contacts in person.
Talk shop when you're out with friends at an event—business conversations don't have to be boring, and you might form new connections that will benefit you later.
Reaching out to your existing list of business contacts to look for leads is another great way to spend your summer downtime.
[Tweet "Summer networking sometimes provides opportunities that wouldn't show up elsewhere."]
Up Your Email Marketing Game
You probably aren't using email marketing to your full advantage right now; very few small business owners know the ins and outs of running an effective email marketing campaign, or how to increase open and click-through rates. Also, if your website doesn't have an opt-in for your mailing list, how are you going to grab new clients or customers? I recommend partnering a virtual assistant to help you create an effective, modern opt-in for your website. A pop-up, hoverbar, or sidebar box can all be useful, depending on your website layout. Also, developing some kind of incentive for opting-in is a great way to get more contacts. A good virtual assistant can help you pull together a report or e-book to offer as a free downloadable reward for signing up.
To make the most of that mailing list, make sure that you are email marketing at least once a week to get in front of your potential clients. Use your email newsletter to remind previous clients how much they liked working with you, in order to increase repeat business. Existing clients are the target demographic you should focus the most energy on, because if they needed and/or liked your services once, they'll likely want them again.
[Tweet "Having interactive website features such as consultation scheduling can grab prospective clients!"]
Promote Yourself and Get Connected Online
If you've let your Twitter, Facebook, Instagram, or other social media account languish over the busy period in spring, now's the time to launch a new, focused campaign. With the help of a virtual assistant, you can develop a social media/editorial calendar to plan the types of content you want to be sharing in order to promote yourself and your business. Learning to leverage sites like LinkedIn, Facebook and Twitter, and using SEO to improve the ways potential clients can find your website and professional profile pages via search are two things that working on now will provide big payoff from in future.
Another easy tool to implement which can help increase your client base is an interactive, live service available via your website. Make sure you are using a service like vCita so prospective clients can schedule a consultation with you easily. Offering a free 10 or 15 minute consultation for first-time prospects can help seal the deal, because it will set you apart from other online business and help build a personal connection that your clients trust.
If you work on these three aspects of attracting both new and repeat clients, your slow period should come to an end quickly. Expect a virtual "line up" to form, with excited new clients ready to start working with you.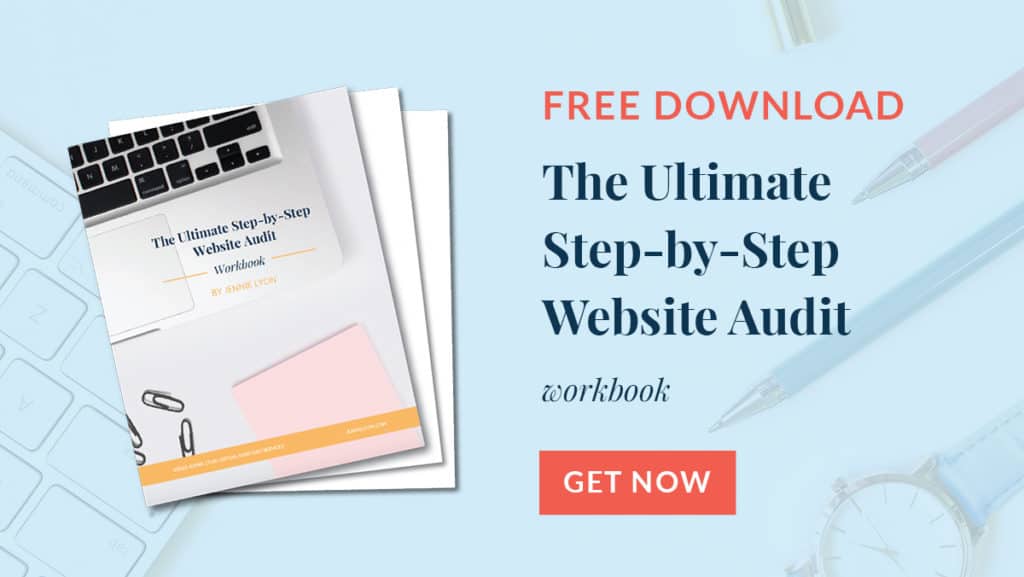 Make sure that your website is up to date and attractive to any new traffic you will experience with my free download The Ultimate Step-by-Step Website Audit workbook.