How To Build A High-Converting 3 Blog Post Funnel + Blog Workbook
Blogging is an exciting place to be right now. With the ability to reach a massive audience at no cost, it seems like everyone and their mom is starting up a blog. But it's not as easy as it looks. Most bloggers make money by displaying ads or affiliate products on their blogs. However, it's challenging to sustain a business like this. The key to either monetizing your blog or building a successful blogging business is to develop and create your own product(s) that you can sell.
This will give you more opportunities for success and the chance to get ahead of those content with staking their blog's growth on the monetization of ads or affiliates.
Let's say you were selling three niche products on your website:
PHYSICAL PRODUCT
SERVICE-BASED BUSINESS
DIGITAL PRODUCT
Physical products require you to sell more items to maintain a profit. Services are where you bundle the most packages or close new clients. Digital products are the easiest way to earn passive income. All of these things have one thing in common; The Customer Journey.
We need a roadmap to figure out what 3 articles you need to write. Below, we'll see how our content marketing funnel will be laid out based on the 3-stage customer journey model.
Stage 1: Problem
This is the first stage of the customer journey when someone knows they have a problem and doesn't know what to do. Their goal is to learn more about their problem and find possible solutions. The best word to capture this stage of the funnel is "looking."
When one hears a question, the first thing that comes to mind is, "how can I find the answer?" Looking for answers is essential for us; it is the natural human way. At this stage of the customer journey, you are looking for answers to your questions, and your intent is to learn more about your problem and find possible solutions.
Stage 2: Solution
Now that you have their attention, what do you do? Once they are engaged and educated in the problem, they are ready to look for solutions. This is where your brand will come in. Rather than taking action, people are now gathering information and finding the perfect solution to their problems. This is the 'learning' stage of the funnel.
Why do you exist? Let the world know. This adage is particularly important for startups and smaller companies that want to reach out to their target customers with a simple message. The first impression is an important factor as it can make or break a sale. Let your audience know how your product or service will improve their lives while addressing their most significant problem in the most direct manner possible.
Stage 3: Compare & Buy
For potential customers, education is everything. They need to know the latest solutions and work to make wise decisions. That information is imperative in helping them understand their problem and figure out which solution would be best for their circumstances.
With so many choices available, customers are more likely to find themselves in third-stage consideration — and that's when your product marketing can shine. When customers have finally decided on which solution to use, you'll want to help them optimize the benefits of their choice and develop a longer-term relationship with you and your brand.
We will use this 3-stage customer journey to generate 3 blog articles that move visitors through the process of learning, taking action, and buying. Each blog post will have a specific purpose and push the visitor further into the funnel.
Blog Post # 1: Identify the Problem
What is the initial problem that your product, service, or website is solving?
Marketing is about understanding the problem and crafting a solution, not just writing good copy. To find the "next big idea," companies must understand their target audience's problem as well as they do themselves. The more customers feel that the marketing is tailored to them and their needs, the more likely they are to buy.
In this first blog post, it's essential to address the problem you're solving and then expand upon it. Inevitably, you will need to use keywords that potential customers are searching for. This first blog article aims to provide value to the reader, and it should do just one thing: help them with the specific problem they're looking for.
Blog Post #2: Provide the Solution
This second blog post should provide solutions that the visitor can use to fix their problem.
This is the most critical stage of the funnel. In order to complete it, the blog article should attract a visitor who knows there's a problem and then put them into a mindset where they're ready to choose a solution. You want to convince the person who reads your article to choose your solution rather than another by the end of the article.
Before, customers were merely aware of the product they needed, and now they want to buy it.
Blog Post #3: Persuasion and Comparison
The final piece of your customer journey is to talk about why they should choose you over your competitors. They know how to solve their problem from awareness, and now you need to motivate them. At this point, it doesn't matter if you are better or worse than the competition, and all that matters is that you are the best for them.
Be careful! You're not selling to the reader yet. Sure, you can throw in some of your best qualities and why your product is the best option for them. But don't go too far. Blog content is still a valuable opportunity for the visitor. It's their decision-making stage, so don't make it too easy for them to decide against your brand.
Your 3rd post should have provided more specifics about your product and highlighted its benefits over competitors. You will have to convince the visitor that it is a good idea to purchase from you.
Now that you have your customer journey mapped out and the 3 posts outlined let's start putting the pieces of the puzzle together.
Note: Here is a blog breakdown template you can use to make this system even more streamlined.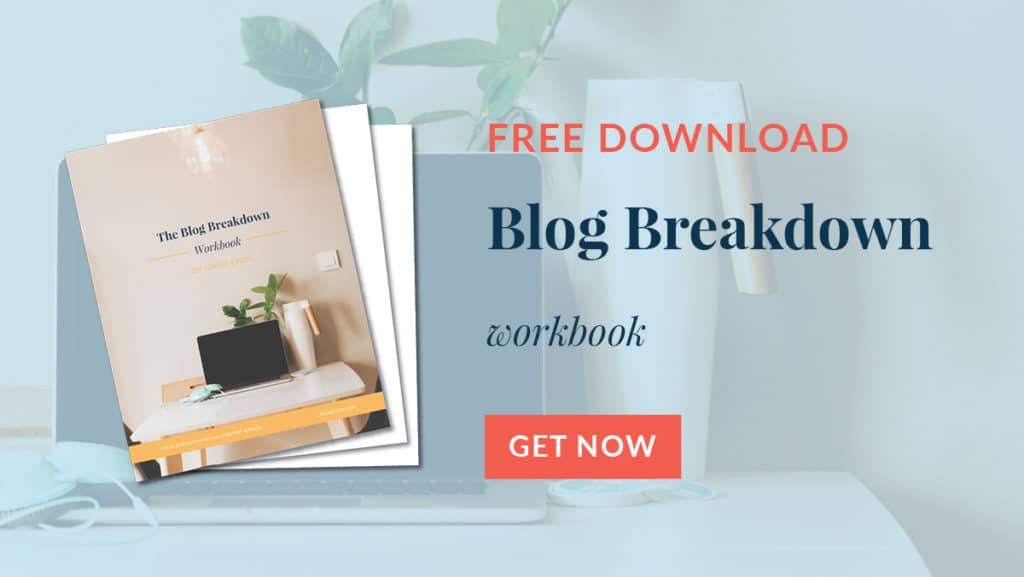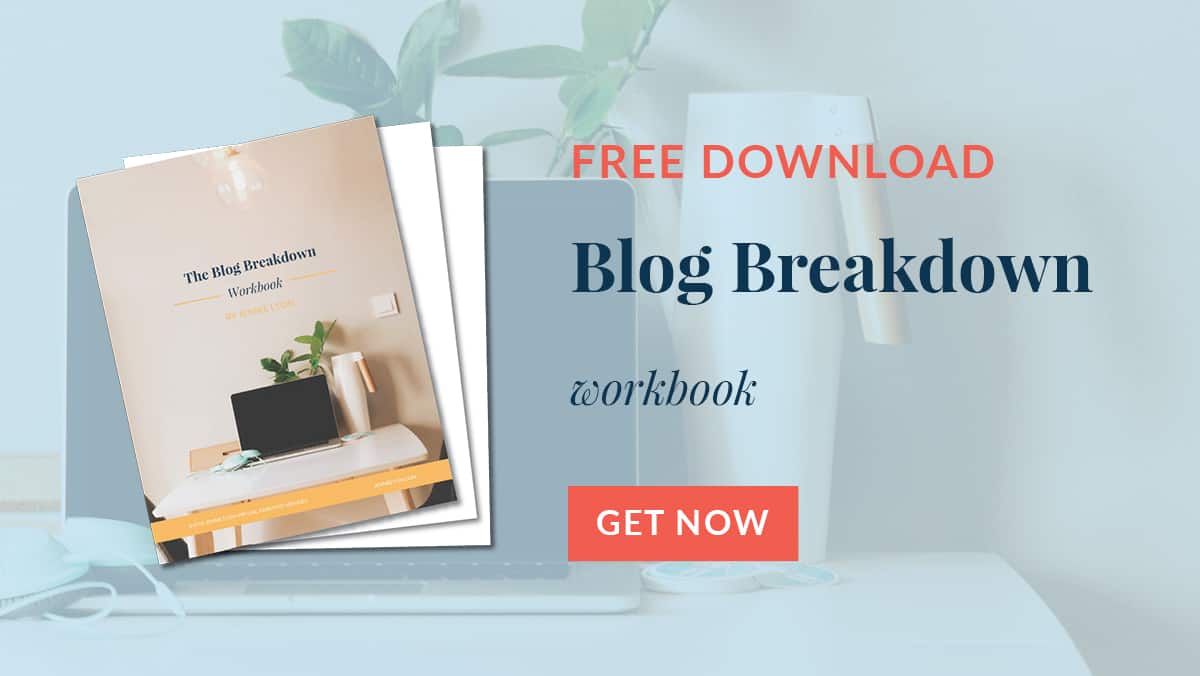 There are two ways you can go about leveraging the 3 blog post marketing funnel:
An email series
Multistage targeted marketing campaign
Let's look at both more in-depth.
3 Part Email Series
One of the easiest ways to convert visitors into subscribers is giving them a 3-part blog series, and it should be well-written, informative, and engaging. Once the blog posts are written down, it's time to turn them into a 4-email sequence. The emails should flow like this:
Send emails (1-3) in sequential order—one day between each email.
The final email in the sequence is a "wrap-up" email that recap's the campaign. It invites them to a discovery session or to buy a product.
Once a customer has gone through your landing page sequence and is engaged, you want to move them to your email list. This is the best way to keep in touch with customers!
Your opt-in page needs to focus on the problem your service or product solves in a visually captivating way. Provide an instant solution that leaves the reader wanting to learn more. Presenting this information concisely will help with the page's usability.
Multistage Target Marketing
The best blog posts are a journey. They move the reader down a path of increasing interest and curiosity, creating a desire to explore one idea to the next until arriving at the ultimate destination: your product or service. This technique creates a natural demand for customers to buy something rather than a forced sales pitch only visible on promotional blog posts. Optimizing these pages with the best copywriting, SEO, and practices will lay a solid foundation for promotion. And a strong foundation in these 3 pages will help more people see your site.
Promote each page, target the best audience, and ensure that you're reaching the right person. Every page is significant; every reader has a different stage in the customer journey. Promoting them within other funnels, social media, and more is crucial. Eventually, you want to test each page to see which ones are working. You may want to run multiple campaigns and keep a giant funnel on the homepage to catch everyone. The key is to use your best judgment and take lots of notes along the way.
A visitor arrives on your site with a problem. What do you do?
You welcome them immediately and offer help. That visitor is at the beginning of the funnel, so it's unlikely that they'll click through to the sales page right away. But even if they don't, you can ensure that they're fully educated before they leave by linking the articles. Even if they only read the first post, they're going to be more likely to purchase from that company.
Your customers are now engaged and curious about your business. This is the perfect opportunity to sell a product or service. Traditionally, once you make a sale, the customer journey is over. But in the modern blogging sales funnel, the first sale is just the beginning. The next step is to turn that one-off customer into a lifetime customer with a compelling offer.
So What Did We Learn?
The 3 Stage Customer Journey: Problem. Solution. Compare. Buy
The 3 Blog Post Marketing Funnel: Write 3 articles that accommodate each stage of the customer journey.
Optimize & Promote Pages: to add multistage targeted marketing to your strategy and plan.
Once you master this strategy, you will profit around the clock. This is especially rewarding for those selling digital products which can make money while they sleep. While building a funnel-like this can take time and energy, I can guarantee that this is the key to long-term profits and sustainability for your business.
When you combine the power of blog automation with cross-promotion and email sequences, you can have a robust sales funnel. And the best part is: once you set it up, you can automate everything. That way, regardless of the evergreenness of your content or products, you can let your blog-based funnel run on its own while you focus on other aspects of your business.
So what are you waiting for? Schedule a consultation
Links for this episode:
Schedule a Consultation
Blog Breakdown Workbook
Rate, Review, & Subscribe on Apple Podcasts
If you like what you hear on the podcast, please consider rating and reviewing my show! Woo Hoo! Click here, scroll to the bottom, tap to rate with five stars, and select "Write a Review." I would love to hear what episodes you enjoy the most!
If you haven't done so already, please subscribe to the podcast. I'll be adding new content weekly, if you're not subscribed, there's a good chance you'll miss out. Subscribe now!