How to Reach Clients with LinkedIn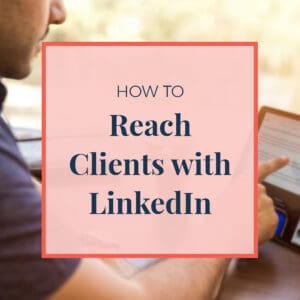 Do you use LinkedIn to connect with clients?
When you ask most people about LinkedIn, they think it's only a place to post your resume online. Wrong! LinkedIn has become so much more than a repository of work histories and references. Now, it's a full-blown social media network, just like Facebook.
With that in mind, this makes LinkedIn the perfect platform for finding new clients. Unlike other social media services, LinkedIn is entirely focused on your professional life. That means active users are trying to connect with like-minded people in their industry. It's the perfect place for you to reach out to your clients, both new and old!
Solidify Existing Connections
It takes so much work to build new leads and connect with new clients. So, why not take the easy route and reconnect with old ones?
If you've used LinkedIn for a while, you've likely connected with most of your clients with profiles. If not, that's an excellent place to get started! You already have pre-existing relationships with these clients, so obviously, you'd want to add them on LinkedIn. By merely taking a few hours to add every current client you have, you'll be vastly expanding your network, creating even more 2nd and 3rd-degree connections to check out!
LinkedIn isn't the only place to do this. You should also be adding your current clients on Facebook, Twitter, and all of your other professional digital media channels.
Polish Your Profile
When was the last time you updated your profile on LinkedIn?
Many people spend a few hours working on their profile, putting up their work history and references, then leaving it alone for years. That is not a good strategy for finding new clients using LinkedIn.
It's easy to spot an "abandoned" profile, based on the last time there were updates to it. And I'm not just speaking about your content. When was the last time you updated your self-summary? If you included something like, "I have 15 years of experience," but that was five years ago, then it should say "20 years of experience!" It can take time to update this, but I'd be happy to do it for you (and all of your other social media profiles).
Another place you want to get serious is with your profile picture. While LinkedIn's interface might look a bit like Facebook, you don't want it to share your Facebook profile pic. Instead, you should have a professionally-taken shot that shows you in your best possible light.
There are lots more ways how you can liven up your LinkedIn profile page to engage prospective clients. If you'd like to find out how, I offer Social Media Audits where I break down everything on your social media networks and tell you exactly what needs updating!
[TWEET "LinkedIn can be the best way to shore up relationships with old clients and find new ones! Here are some strategies!"]
Personalize Everything
As a small business owner, I get a lot of email and LinkedIn messages from people who are offering me their services. And something that always drives me nuts is when I get a form letter rather than a personalized message.
While it might be tempting to write a single generalized message and blast it out to hundreds of people, this method isn't going to win you many converts. It's super easy to spot a form letter, and it communicates that you aren't genuinely interested in the people you are trying to draw in. You're just casting as wide a net as possible in hopes that someone will bite.
A much better way to go about this is to create a "template letter." This letter should have a fantastic opening and closing, but the middle paragraph should be pretty much empty. That's where you are going to personalize the message!
Before you send out your messages, learn about the people you're sending them to, then write something that's specifically for them. This strategy demonstrates that you have done your homework and are putting effort into creating a connection. Maybe mention a common connection as an "in." Or make mention of the content they are sharing on their LinkedIn page and website (more on that below). Show that you're interested in THEM, and aren't just firing off the same letter to anyone who fits in their demographic. It can be a little more work, but will show MUCH better returns!
And if you want some help writing that template letter, I'd be happy to help!
Share Your Content
When most people think about content sharing, they instantly go to Facebook, Twitter, or Instagram. But you know who is genuinely finding your subjects interesting? Your professional connections on LinkedIn.
By posting weekly content on LinkedIn, not only will you be regularly updating your profile, but you'll also be creating reasons why people might want to reach out to you. If you have a top-notch blog written about your industry, you can use that as a "calling card" of sorts.
Of course, it doesn't only need to be blogs. Your content could be an infographics, YouTube link to a webinar, or a free opt-in. The point is that your LinkedIn profile offers much more than just your online resume. If you start to treat LinkedIn like you do Facebook (and that's easy, as they've basically copied Facebook's current design), you will maximize the chances that the people you contact will respond and engage!
Another way to get your content out there is by joining LinkedIn groups. Groups are common places where people can post and build relationships. Perfect for engagement! If you ever see a message thread that you want to chime in on, do so. You might end up striking up a conversation with someone who could become your next big client!
[TWEET "If you want to reach out to new clients at home, LinkedIn can be the best method. Learn some of the best strategies here!"]
Move Things Offline ASAP
Admittedly, I was "off the market" by the time internet dating became a thing. That said, it's my business to know about the marketing techniques services like OkCupid and Tinder use. And one of the cardinal rules of internet dating is to move to the real world ASAP.
If you keep things online for too long, that is going to define your relationship. People can get bored and stop engaging if you are only interested in chatting online. This rule of online dating equally applies to the potential clients you are connecting with on LinkedIn.
If you are only an "online friend," that will define the limits of your business relationship. On the other hand, if you move things offline by scheduling a phone call or video chat, you can advance the business relationship to the next level. LinkedIn is a fantastic place to meet people, but if you want to finalize the sale, you need to move that relationship to the "real world."
Developing new client relationships and reinforcing old ones should always be on your yearly business plan. When you write one, it should include a series of goals to help you advance your business and brand. Moreover, you should be checking in with these goals throughout the year. If you want to learn how to refine your business goals and increase the chances that you will complete them, check out my free Goal Check-In: Workbook!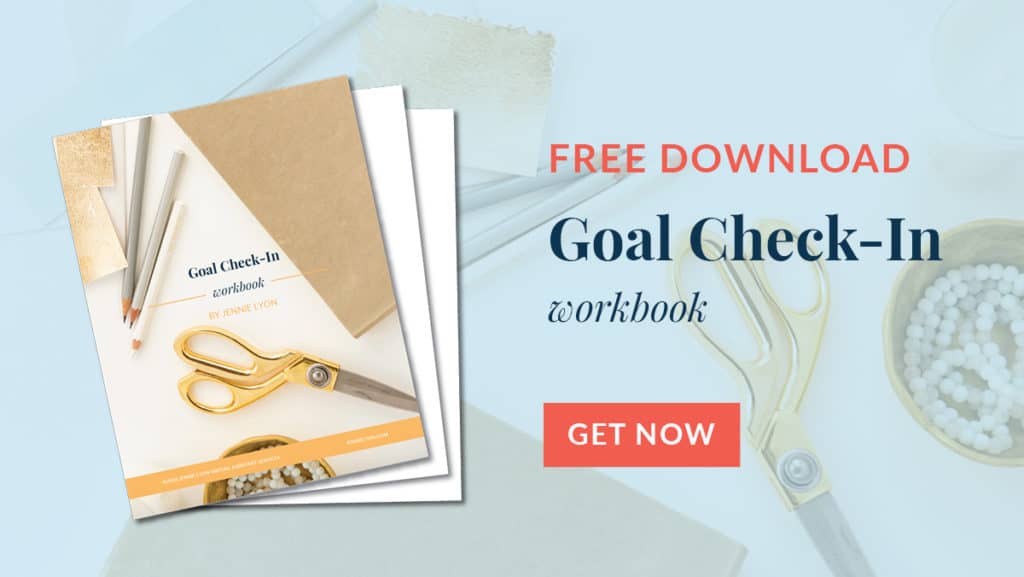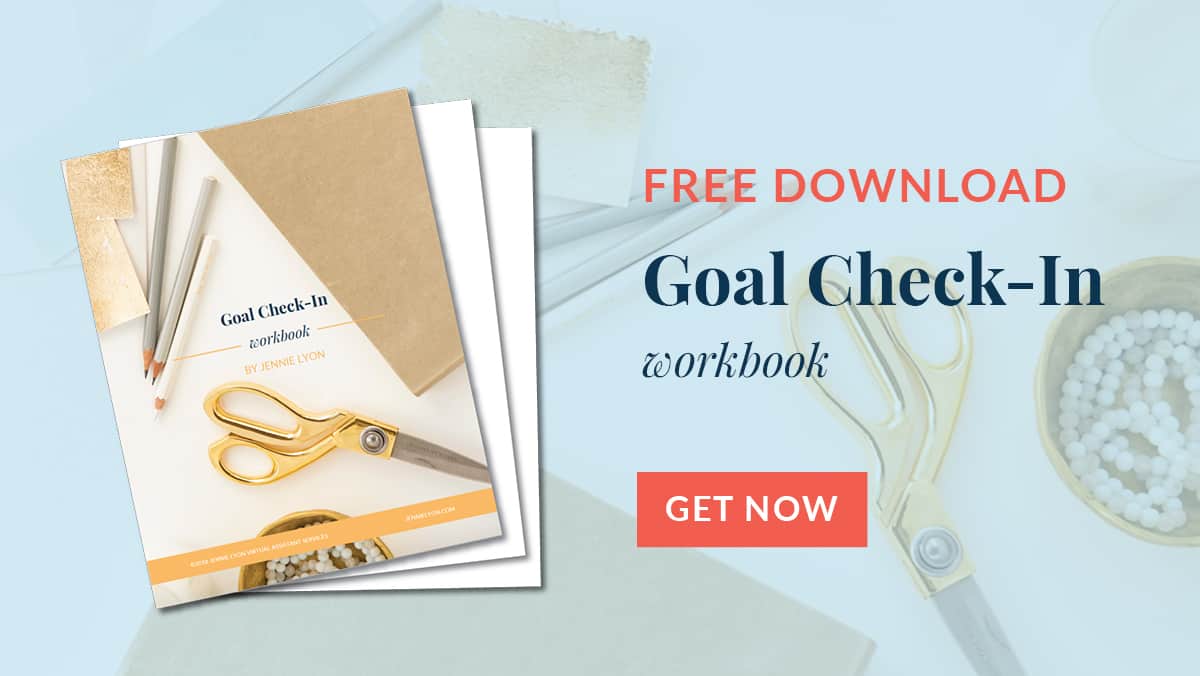 Finding success on LinkedIn, more than anything else, means that you need consistent engagement. If you're only on LinkedIn once or twice a month, you aren't going to be building the engagement level necessary to convert users into new clients. That will require you to post new content, keep your profile up to date, and search for new connections.
If you simply don't have time for any of that, I can help! I've rebuilt countless LinkedIn profiles from scratch, writing summaries that draw users in and make them curious about you and your business. Contact me today, and let's make your LinkedIn profile into one of your biggest sources for new clients!