Webinars 101: Get a Virtual Assistant to Run Tech Support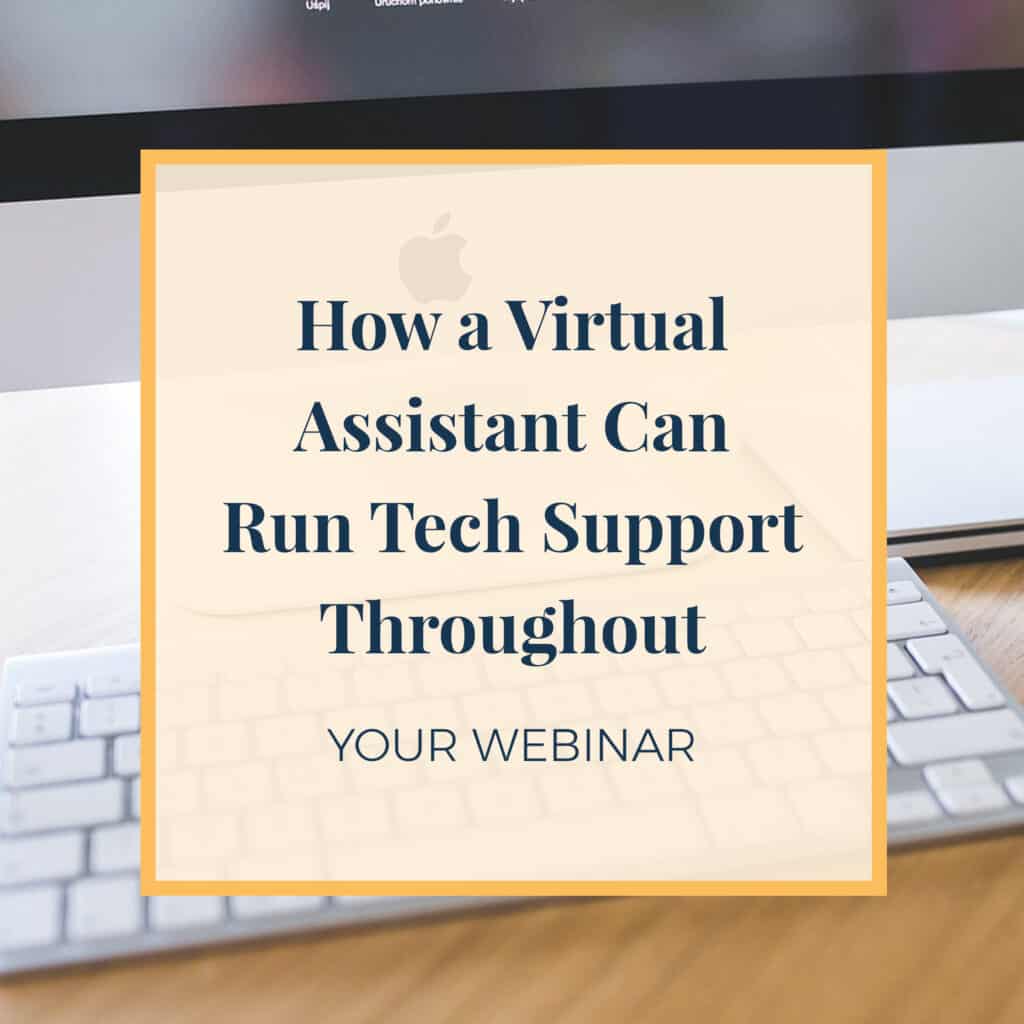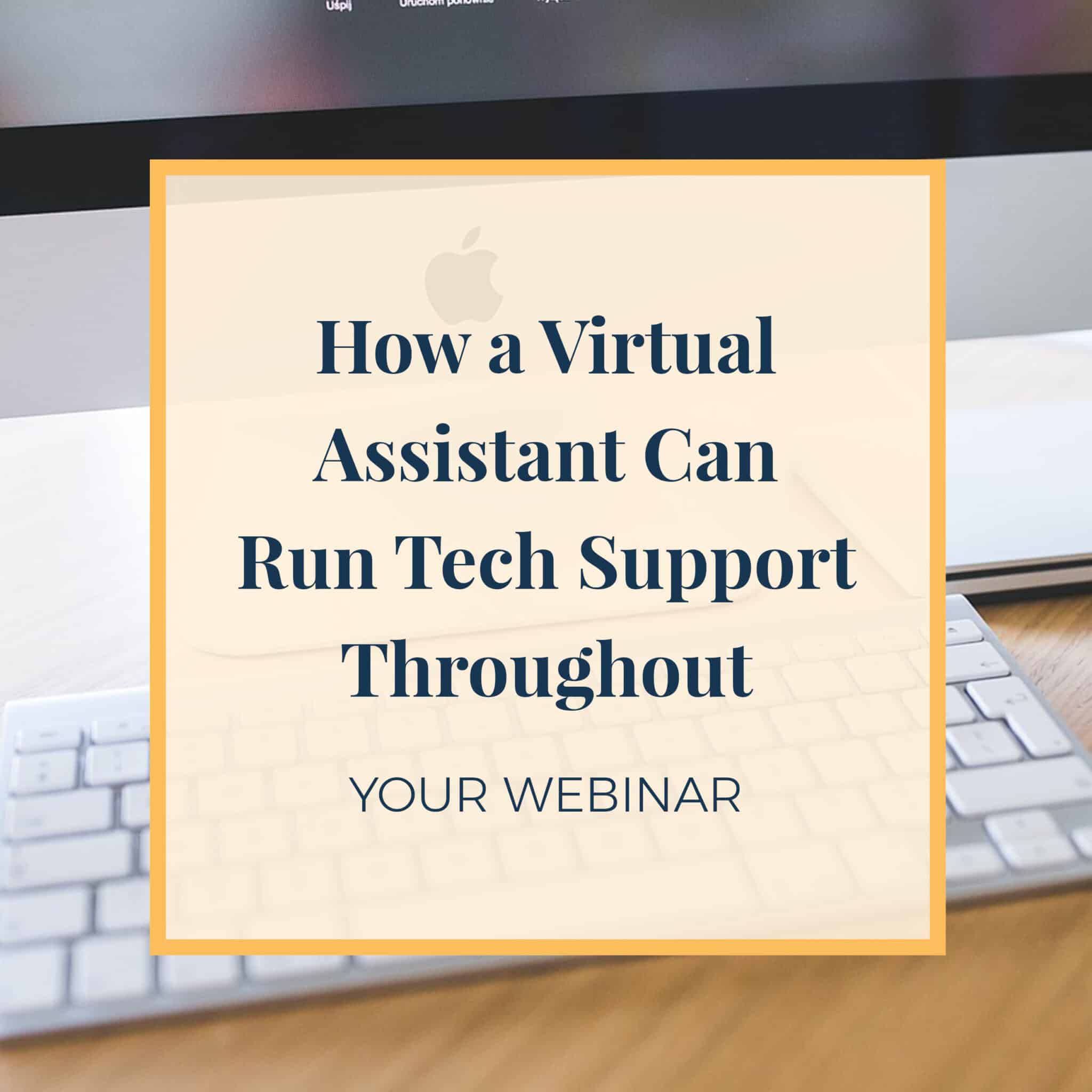 Oh, the joy of tech support…
Just about everyone has had the experience of their computer dying in the middle of an important project, only to have to spend the rest of the day wrestling with tech support. Listening to hours of "Your call is important to us" hold music and low-level clueless employees whose advice basically boils down to "Turn it off and then on again." Then, if you don't mysteriously get disconnected, you MAYBE might get to someone who can actually help you with your problem, if you're lucky.
So imagine trying to deal with tech support while you're in the middle of presenting a webinar to your potential clients. Now there is a high-pressure situation where you need everything to go right! Your focus needs to be on communicating your message. You can't be fiddling with malfunctioning tech at a time like that! So, what's the solution? Bring someone in to handle the tech side of it for you. Someone like a virtual assistant!
Guide You Through Your First Time
If you've never given a webinar before, you're probably going to have a lot of questions about the entire experience. What software should you use? What about your mic? How long should it be? These are the questions I've heard again and again from clients who are putting on their first webinar.
Thankfully, I have answers for them. Whatever questions you might have about the webinar process, feel free to ask me. I will walk you through the entire experience, from the second you start talking to the minute you collapse in your chair after a job well done!
[TWEET " Having a virtual assistant working in the background during your webinar can make it a huge success! "]
Pre-Webinar Prep
The key to making sure that nothing goes wrong during your webinar is to confirm that everything is working BEFORE you get started.
The first step a virtual assistant should do is make sure that all of your material is ready. This includes checking your slide deck to make sure they are all in the right order. The last thing you want is someone to pipe up in the chat with, "I can't see the slides!"
Speaking of your slide deck, hiring a virtual assistant to make them look as engaging as possible can be a very worthwhile investment!
Prepare a "How To" Guide
One fancy little trick that I've learned while doing webinars is preparing a "How to Attend Your First Webinar" mini guide for your attendees. This doesn't need to be an extensive "how-to" book. It just needs to explain to viewers who might not be very tech-savvy how to set up their mic and headphones. This can answer a lot of common questions ahead of time, saving you headaches while you're trying to get the webinar actually off the ground.
Of course, if you haven't the time to write one of these mini guides, I can certainly help with that! The best thing is that, once you have your webinar mini guide written, you can use it indefinitely, sending it out to everyone who signs up for a webinar in the future. It's a fantastic, evergreen piece of content that can really improve your viewers' experience.
On-The-Fly Tech Support
What happens if, in the middle of your webinar, your slide deck sudden fails. Oh no, that's the end of the presentation, right? Nah, not if I'm there to help.
While I get to the job of fixing the slide deck problem, you can continue with your presentation. Yes, your audience won't be able to see the slides, but moving forward beats having your audience just sit there while you try to figure everything out.
On top of that, it doesn't really look all that great if you, the expert, can't troubleshoot the problem. Having me do it for you relieves you of that responsibility. You can carry on being the expert, and I can bang my head against the tech for you!
Moderate the Chat
Have you ever actually paid attention to a chat thread or a comment section? It's a jungle out there!
Trying to keep up with questions and comments while presenting your webinar is too many balls in the air for most presenters. Really, the comment section of the webinar boils down to client care, and you're likely going to be too busy to handle it at the time. Instead, why not let me moderate your chat section? I can handle any questions that they throw at me! And if I can't, I can write them down so you can address the questions after the presentation.
[TWEET " Want your webinar to go off without a hitch? Hire a virtual assistant to run tech support! "]
Give Everything a Professional Sheen
It's funny, but appearances do matter. If you mention to all of your viewers that you have someone working in the background to make sure the webinar goes smoothly, it can go a long way to making your webinar appear extra polished. That goes double if that person actually knows what they're doing (like me!)
Of course, all of this supposes that you're already well on your way to presenting a webinar. If you haven't yet taken the first steps towards creating one, or you're only thinking about it, you might need a helping hand ASAP. I recommend checking out my two free guides on webinars: The Ultimate Webinar Launch Planner Workbook and the Ultimate Step-by-Step Webinar Checklist for Your Virtual Assistant. In them, I'll walk you through how to get started on your webinar and all of the ways I can help out!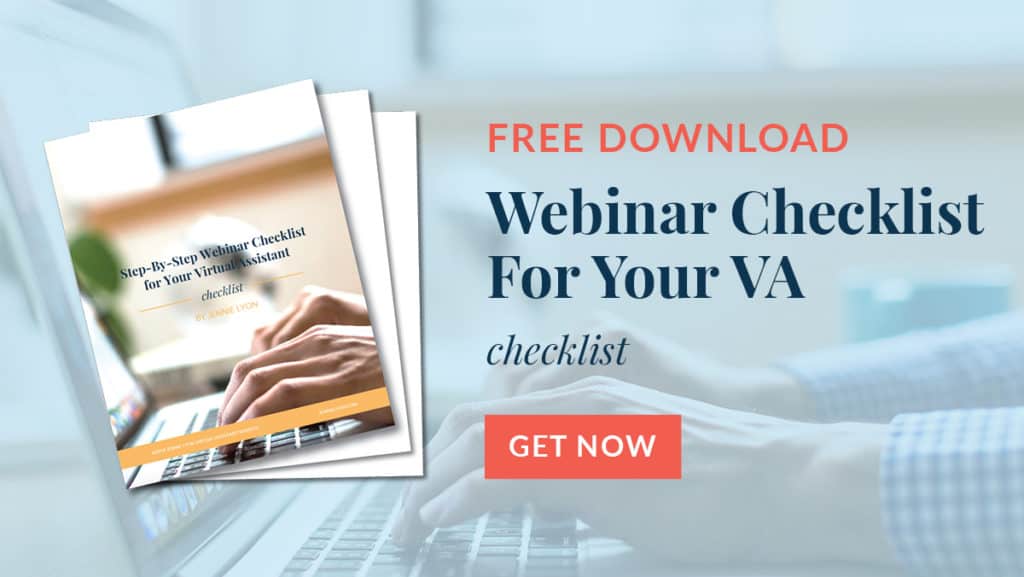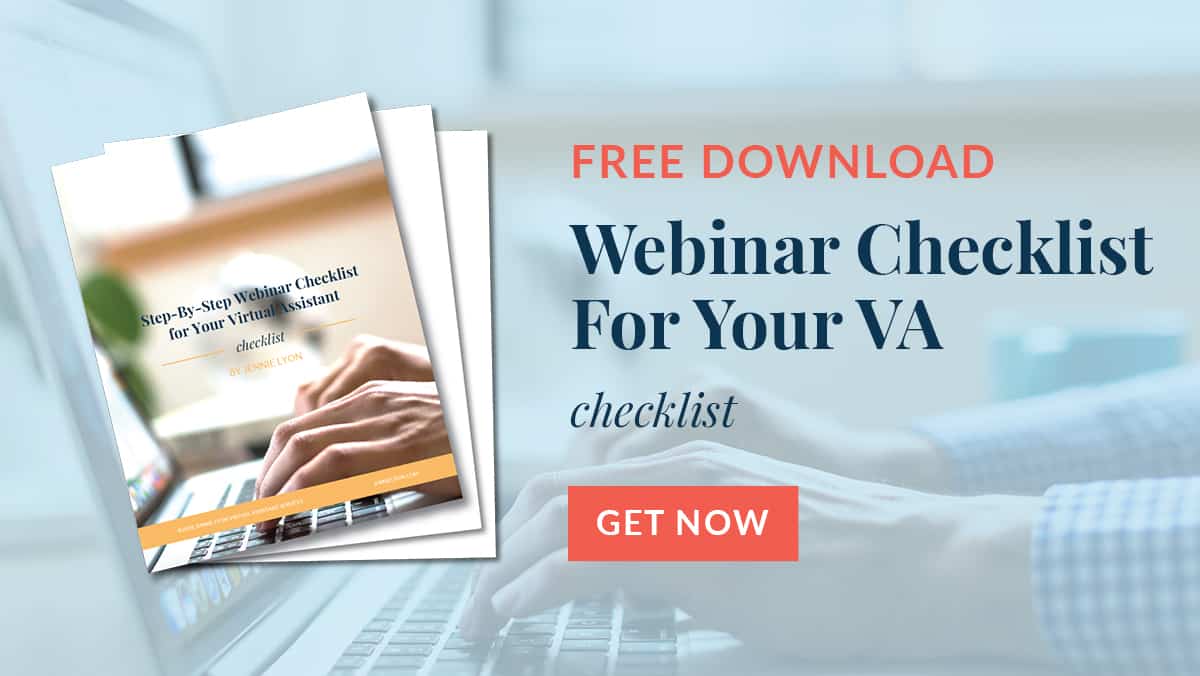 Tech support is a pain, so why try to handle everything yourself? Instead of troubleshooting problems during your webinar, just let me take care of it! I've worked on countless webinars with clients in a variety of fields, so I have the experience you need to make sure it all goes off without a hitch! Contact me today and let's get talking about making your webinar a huge success!