Client Onboarding Automation is the Key to Business Success!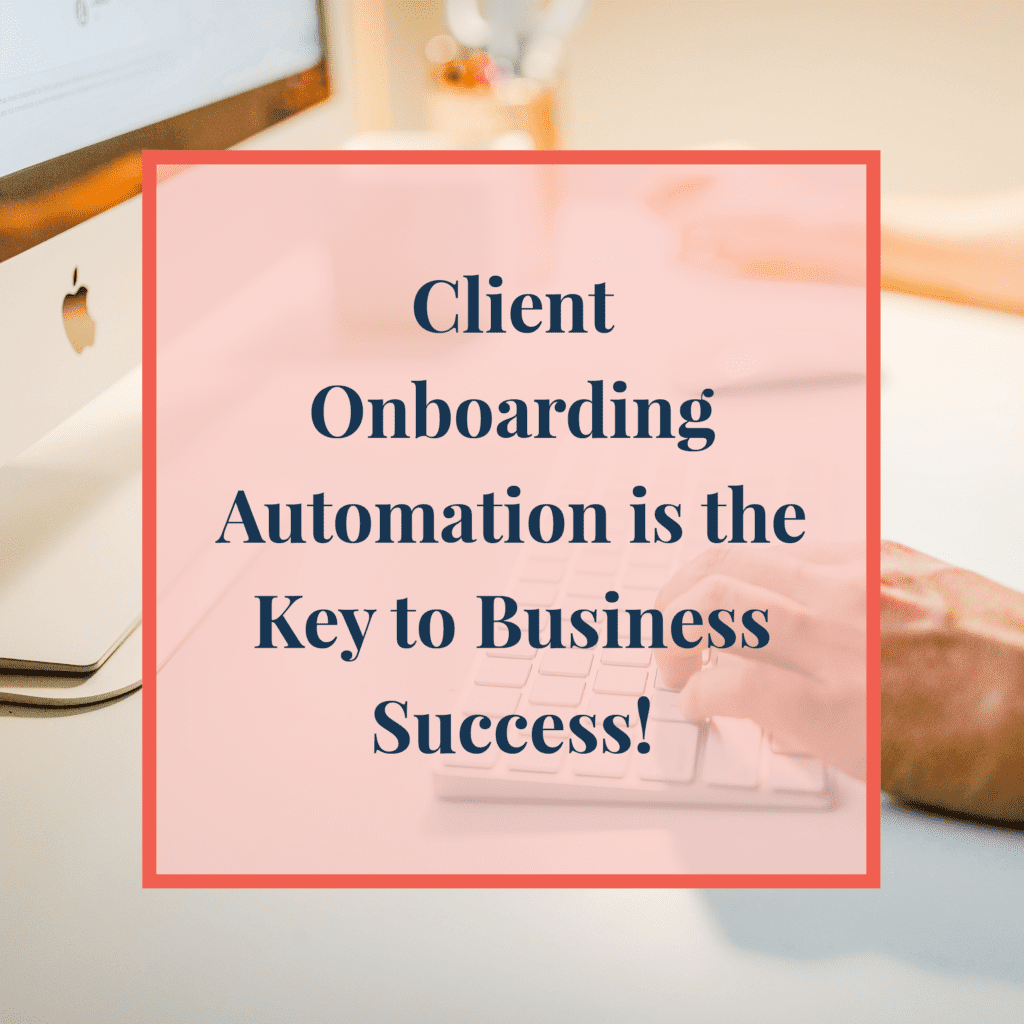 For some small businesses, getting a new client is "Good news, bad news" time.
The good news is that you have a new client! The bad news is that if you don't have an automated onboarding system, it can be a massive headache.
There is the first consultation, the follow-ups, sending/signing the contract, convincing them of the importance of filling out their client information form, invoices, scheduling your kick off call, learning their habits and preferences… It's a ton of work! Of course, you can make things go much smoother by streamlining your entire client onboarding sequence. And a big part of that is already having the first four emails you send clients all set up and ready to go!
Email #1: The "Thank You" Email
This is an email that should be going out even before you know if someone will become a new client or not.
It's common courtesy that, whenever you have a job interview, you send the interviewer a thank-you note. A tiny thing that takes up no time, but can help them establish a positive opinion of you.
It's the same thing after you talk to a potential client. They are coming to you to find out if you can provide them with the solutions they need. In a certain way, it's a job interview! Firing them off a short thank-you letter can show them that you genuinely appreciated the time they took to approach your business.
This email doesn't need to be a flowery or over-the-top; just a few sentences will do the trick. While this kind of email can be pre-written, be sure that you leave a little space in it for personalization. The last thing you want to do is send out a generic canned form letter. That kind of thing stands out like a sore thumb and can rub clients the wrong way.
[TWEET "Have a new client? Here are the first four emails that you should be sending them!"]
Email #2: The Welcome Email
So, they've signed up with you! Hooray! Now comes the first part of the onboarding sequence.
The welcome email is something that can be written well ahead of time. This is a nice, low-impact email officially thanking them for becoming your client. It should be sent out within the first 24 hours, preferably much sooner.
Your welcome email isn't the time or place for specific details about how you will be working together; that comes next. This is just a friendly message laying out in broad strokes what they can expect over the next few days. Make them feel appreciated and set the tone they can expect from working with you.
In your welcome email, you might tell them that their work agreement and welcome kit is on the way (scroll down for some details on that). This email could also be a place where you give them your contact information and your work hours.
Email #3: The Welcome Kit
Ah, here is where the heavy lifting on the onboarding comes in! Every small business' welcome kit will be different, depending on the industry and what they need their clients to know.
A basic Welcome Kit should include the work agreement, a client intake form, and a brief guide to working with you. That guide could consist of a description of your workflow and how you prefer to work with clients. You've likely addressed this in conversations with the new client, but it can be helpful to put it in writing.
All of the contents of your Welcome Kit should be branded and reflect the professionalism of your small business. They shouldn't just be barebones. Instead, you want professionally-designed graphics and polished copywriting. This is your first step with your client, so you want it to be your best step!
[TWEET "Client onboarding can be a pain, but will go much smoother when you send these four emails!"]
Email #4: Welcome Kit Follow-Up Email
Before you get started with a client, you need their signed contract, completed intake form, and kick off call scheduled. You definitely don't want to start working for them before you the contract is signed. That could leave you in an awkward position if they decide to back out after you've already completed a project for them.
And here is where the biggest bottleneck for onboarding comes in. It's just human nature to put things off. This is why an email follow-up is so important. Keep in mind that this should not have a nagging tone. It should simply be a polite reminder. I would send this email out 48 hours after they've received the Welcome Kit. The vast majority of the time, you'll get back an email saying, "Oh, I'm sorry, I just got distracted! Here it is!"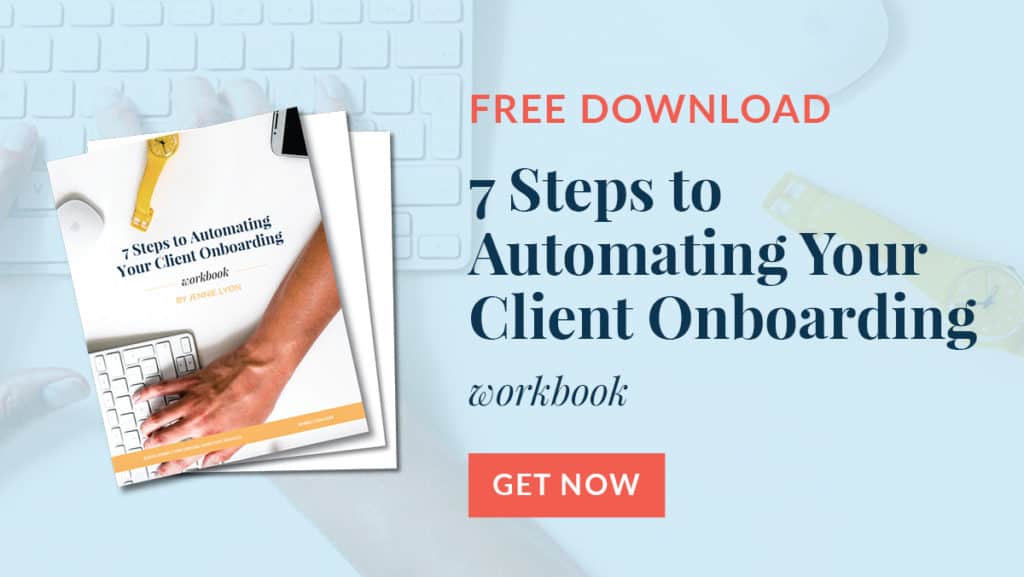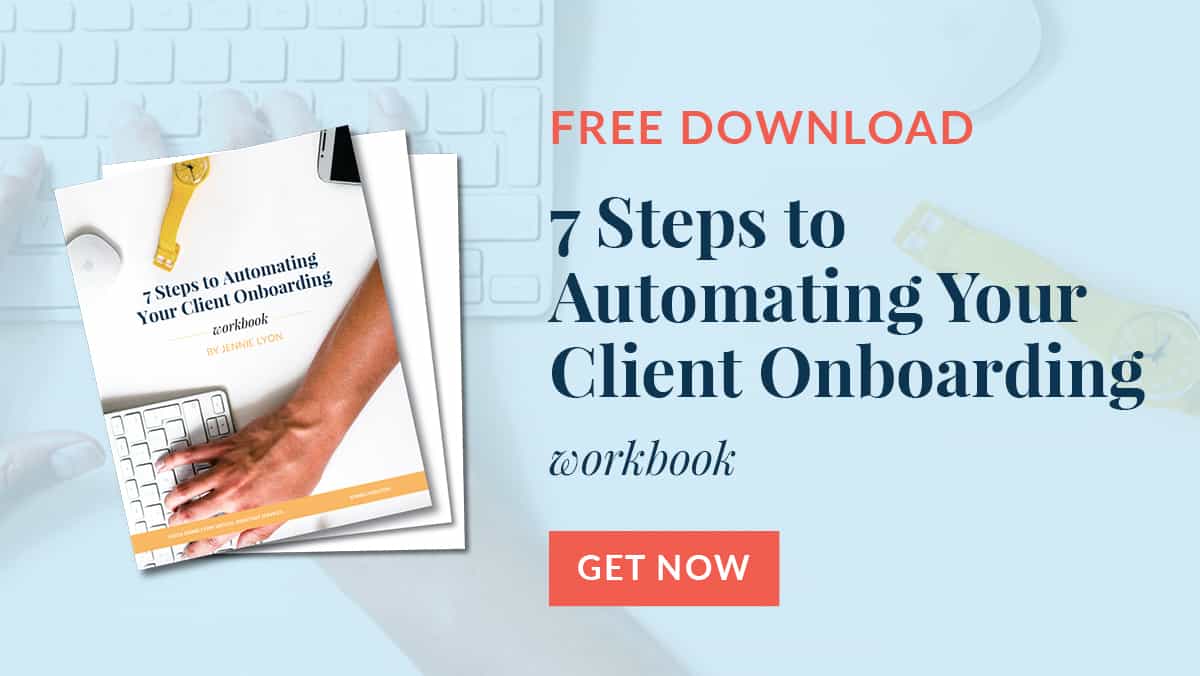 It's Worth It!
Yes, onboarding can be a massive headache, but it's much easier if you already have everything planned out. That's one of the reasons why I offer my free Client Onboarding Checklist. It lays out all of the steps you need to bring new clients into your business effectively. Give it a read!
These four emails can make your client onboarding experience so much simpler for both you and your new clients. That said, it can still take quite a bit of time to write the emails, create your Welcome Kit and automate the whole system. If you want to skip all that, why not hire me to streamline your entire onboarding experience? We can write your welcome emails, design a fantastic and attractive Welcome Kit, and make sure that your new clients and customers are happy! Remember automation is key! 
If you want an example of just how smooth an onboarding experience can be, contact me today and become a client! I'll send you through my onboarding system so you can get a look at what your future clients will have to look forward to!