Why My Dogs Get 1,000+ likes on Social Media!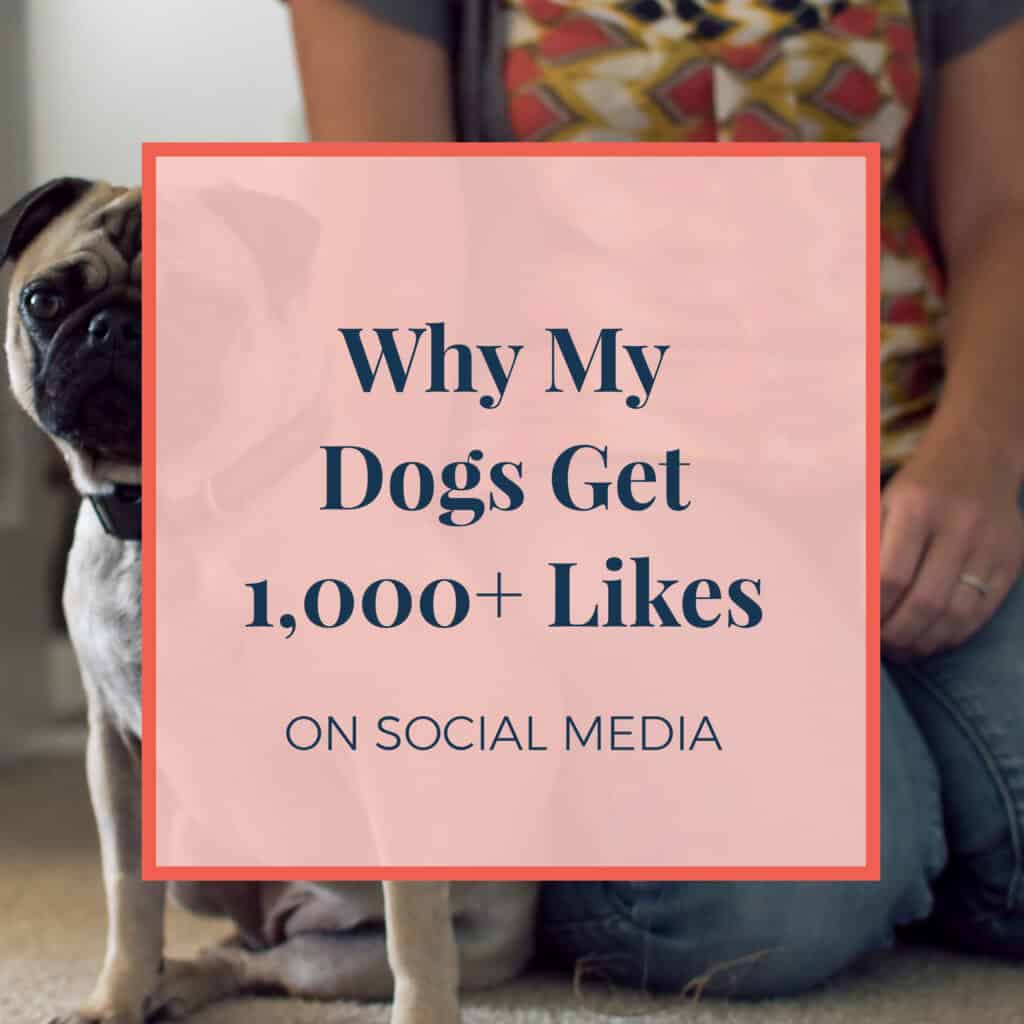 Do me a favor.
Go onto your Instagram or Facebook account and see how long it takes you to find a picture of a cat or dog. Don't worry; I'll wait.
My guess is that it happened WAY faster than you expected. Pets have taken over the social media world. We might be torn apart by world events, pop culture, and trolling on social media, but there is one thing that brings us all together: Cute pictures of animals.
So, the big question is, how can you harness the awesome power of pets to put a spotlight on your small business' social media accounts? Well, the answer to that question is both simple AND fun!
You use your pets in your marketing to get likes on social media. Boom. #petsofsmallbusiness
On an unrelated topic, here is a photo of my pug, Noodles.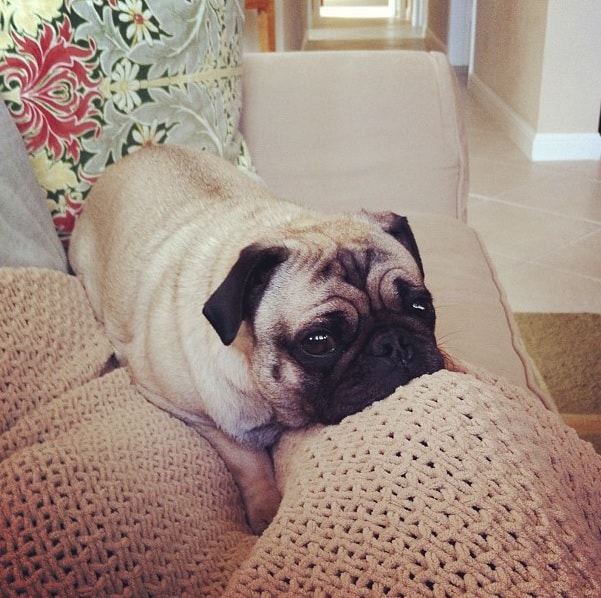 Hooked yet? (I mean look at those EYES!)
Why We Love Pets on Social Media
Pets and memes have gone hand-in-hand since the 1970s. Do you remember the old "Hang in there, baby" cat poster? Then with the advent of the internet, those memes started popping up online as the first stars of social media. Do you remember Piano Cat? Or the granddaddy of all social media pets, Grumpy Cat?
Pets on social media have become big business, even eclipsing the popularity of many human influencers! It's easy to explain why we love pets on social media; they relax us! Just like how playing with a pet releases oxytocin into our system, so does seeing photos or watching videos of cats and dogs (or just about anything furry). Studies have shown that seeing images of pets cues a positive emotional response in us, and humans being humans, we crave more. That's why it's so easy to fall down a YouTube rabbit hole (so to speak) of watching one furry friend after another.
[TWEET " Give your social media a boost by adding in one of your furry friends! #petsofsmallbusiness"]
Speaking of furry friends, here is a shot of my French Bulldog, Olive! This image of her on Instagram has almost 1,000 likes!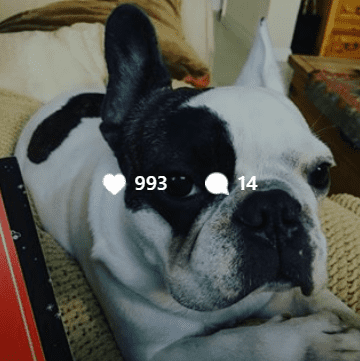 How to Use Your Pets (Or Just Random Photos) To Boost Engagement
On the one hand, posting images of cute animals as part of your social media strategy could be considered clickbait. On the other hand, you're giving the people what they want and that's a tenant of all digital marketing strategies.
A good halfway point would be to make the images "relevant" to your business. For example, posts images of your pets WITH you. This does a few things:
#1: It's relevant because it's also a photo of you.
#2: It can create positive feels of association between your adorable pet and your adorable self.
#3: It's a lot of fun!
For example, this post of me snuggling my French Bulldog, Olive has hundreds of likes on Instagram!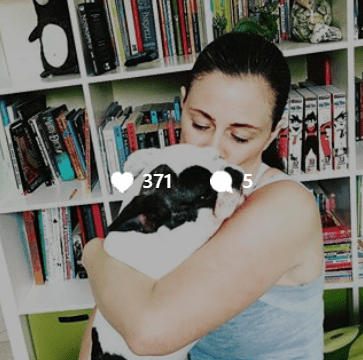 Another great idea is to post a photo of your pet with one of your products. This can be a great way to advertise one of your offerings on Facebook and Instagram without it overtly being an ad. Mind you, this usually only works if you have a physical product. A photo of a puppy attending a webinar might not be the best… actually… You know, that's pretty cute now that I think about it…
Another reason why posting cute pet photos can be a fantastic idea is to keep people hooked on your social media channels.
The last thing you want is for people to only glance over your posts without actually having them register. But when you have a visual image of your pet, then you're sure to grab their attention. They will start to think of your posts are a place where they might see cute animals, and start paying more attention. While not every post you put up will have a cute animal (honestly, I'd recommend one a week at most), it will still improve engagement across the board? How?
Even if it's a quick, "OMGoodness, so cute," from a random follower, that will help boost your posts. Posts with more engagement are more likely to elicit further engagement from followers, leading to a positive feedback loop. They will be more likely to remain followed to your page as well, just another bonus!
And that's just if you post a photo without a ton of context. If you ask for engagement within the caption of your post, you're likely to be in for a social media rollercoaster ride. If you had a shot of your pet doing something silly, like this photo of Olive, try putting "Caption this photo!" above it. Trust me, you're about to supercharge that post with that simple call-to-action!
This post of Olive thinking our sofa is her bed has almost 2,000 likes on Instagram!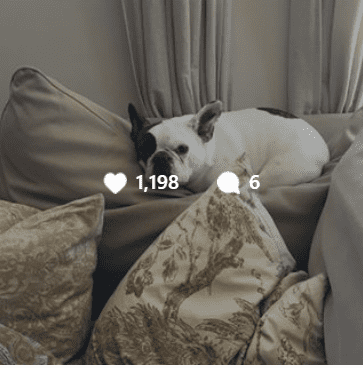 Another idea would be to post a photo of yourself with your pet and then ask your followers in the caption about their own pets. This can generate a lot of engagement with your followers as EVERYONE loves to talk about their beloved pets.
Don't Forget About Hashtags
Hashtags are a key part of every successful social media campaign. Without them, you're sending posts out into the wild, with no way for interested parties to find them. When you attach a few hashtags, all of a sudden, they will appear when people do a search. If you're adding a pet photo every now and then into the mix, you should toss in some relevant pet hashtags, like #MeowMonday or #DogsOfInstagram.
How We Can Help With Social Media
Just like how doing your usual social media can be a lot of work, incorporating your pet (or animals in general) into an occasional post can be time-consuming. You need to pick out the photo, decide on the context you want to present it, write the caption, etc. And that's just the start. There's an awful lot that goes into creating a social media campaign. If you've never done one before, I can help get you started with this free Social Media Calendar Template. It will help you plan all of your social media ahead of time, like always posting a pet photo on a Friday before the end of work!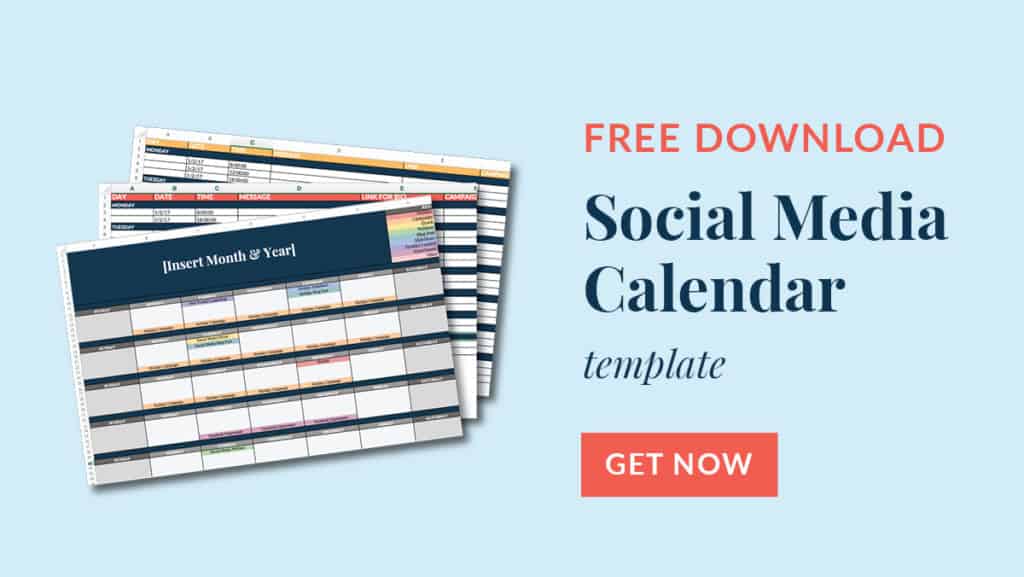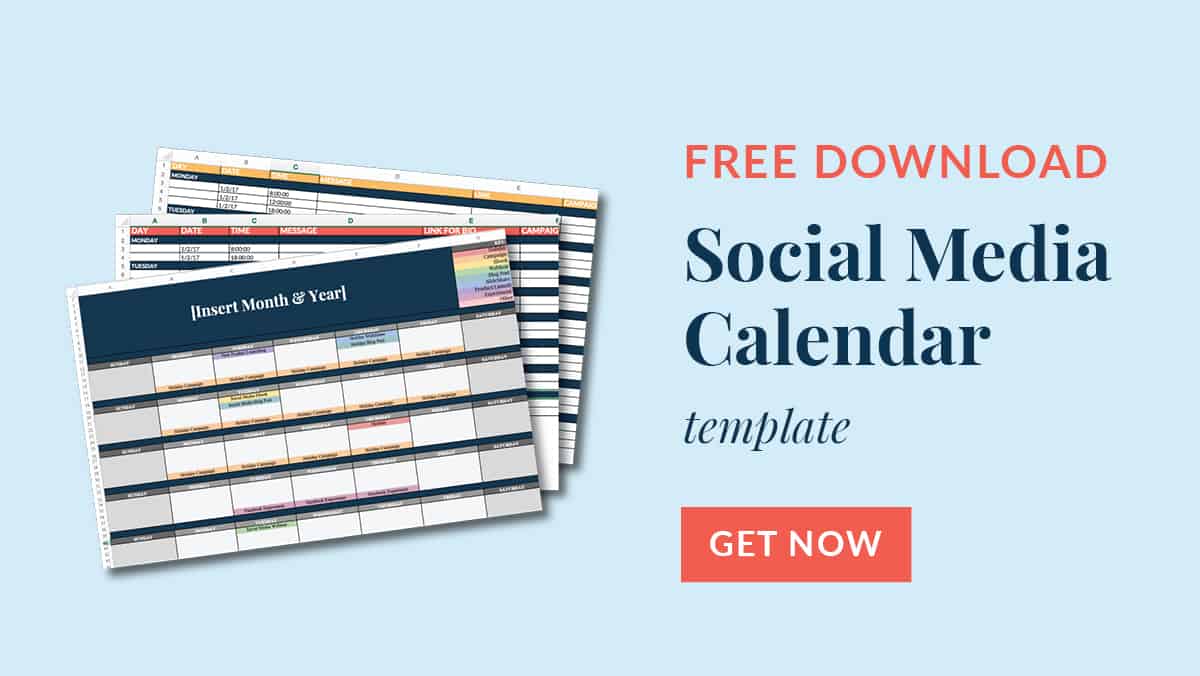 Of course, I can do all of your social media campaign planning and execution for you. Let's get talking about what you want to accomplish and I can lay out a social media plan that will perfectly suit your needs. In just 20 minutes a day, you can grow your social media exponentially. And don't forget about your pets! Just send us a ton of photos of your adorable little buddy and we will pick out the best one for that week's pet post! We'll even write a hilarious caption to get people engaged with it.
If you want to get started, I invite you to contact me today for a free consultation. We can go through your social media and figure out exactly what areas you need to focus on. Looking forward to getting to know you AND your delightful furry friend! Say toodaloo Noodles and Olive!

[TWEET " Liven up your social media posts by throwing in a shot or two of your beloved pet every now and then!"]