GROW Your Social Media Following in 20 Minutes a Day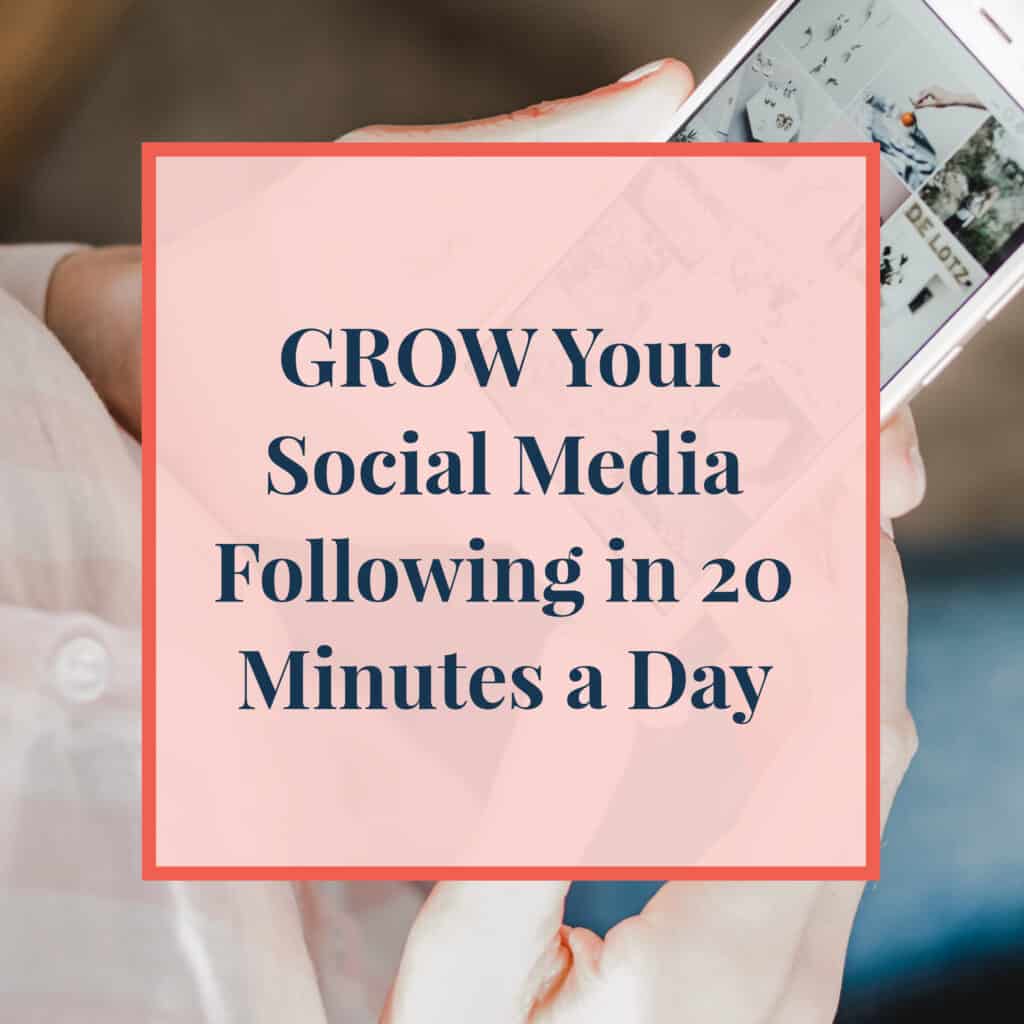 Get as much work done in as little time.
This is the overriding goal in your head when you're a small business owner.
Time is money. If you only have a few hours every day to get everything done, you're going to need to be super-efficient. Unfortunately, there are a ton of little, but essential tasks that can get in the way of your efficiency. For example, social media.
Why You NEED Social Media
Social media is a crucial part of every digital marketing strategy. Being on all of the major social media networks is how you reach out to new and old clients. Keeping them in the loop about any developments with your business. It's how you share free value add content and give them inspiration, and some promotions. Social media isn't optional anymore; it's a necessary part of owning a small business.
And therein lies the problem. Pulling off an effective monthly social media campaign takes a ton of time. Especially if you aren't experienced in creating one. You need to write all of the story driven posts, create the eye catching graphical content, schedule everything to the various networks at the optimal times with the best hashtags, and respond to any engagement you get from your followers and reach out to potential ones! It's a massive time sink, and one that you can barely afford when you're already overwhelmed daily.
This is one of the reasons why social media is one of my top sellers! My clients know they need it but can't afford the 20-or-so hours a month they'd need to spend getting everything ready. Well, not only can I handle all of that social media work for you, I can get a month's worth of social media finished in half the time! Want to find out how?
Step 1: Check What You Already Have
First, you and I have to get together on a consultation call to talk about your current social media presence. This might even require a social media audit. I go through all of your profiles and posts with a fine-tooth comb to figure out what can be improved and what needs to be stopped immediately.
We can also go through all of the content on your website to see if any of it could be repurposed. For example, old blog posts can be updated and rewritten to fit your company's current circumstances. It can then be posted to social media as a "brand-new" piece of free content. Or maybe you have an amazing blog that your audience loves. It can be fleshed out and turned into a fantastic list-building free offer! It's like recycling, only easier because I'll do it for you!
Step 2: Social Media Strategy
This is where we will come up with ideas that will help us shape your social media strategy over the course of a year.
For example, if there are any significant events coming up, like holidays or business anniversaries, these can be wonderful things to celebrate on social media. You can also use hashtag holidays (national avocado day, international best friend day, accountant's day, etc.) as fun occasions to send exciting and funny posts to your followers.
Most of all, we need to look at your audience. Who they are. Where they are. What their online behaviors are and create a "tone of voice" of your business that grabs them. Your social media voice needs to be consistent across every platform, matched to your audience. So, we need to dig down into who your audience is, where they hang out, and what they want to hear.
Step 3: Content Creation
Content is at the heart of all social media. Without content, your social media posts aren't going to be particularly interesting or engaging.
You want to be using a healthy mix of creator-owned and curated content to make your audience feel like they're part of your world. This content should be super-engaging, conversational, and entertaining, always positioning you as an expert in your industry.
You shouldn't think of social media as "marketing," but instead as a way to share really neat things with your audience, just like with your personal Facebook or Twitter account. The difference is that your professional channels will include calls-to-action to direct them where you want them to go: your website, online store, or landing pages.
Step 4: Posting Strategy
The most exciting content in the world is useless if no one sees it. This is why we also need to come up with a posting strategy that will get as many eyes on your content as possible.
Every post should be loaded up with hashtags and the tagging of relevant accounts. For Facebook and LinkedIn, about three or four hashtags will do. However, for a more visual media like Instagram, you're going to want to use the maximum of 30 relevant hashtags!
But even hashtags won't help you if you're posting the wrong ones or posting them at the wrong times of the day. This is one of the most annoying parts of social media for small business owners. Let's say that you get on a roll, plowing through work with a super-sharp focus. Then, all of a sudden, you need to interrupt that workflow because you have to post your social media at times of greatest engagement. Blah.
We can help by automatically scheduling the posts using a tool like Later.
Every audience and demographic has a different time that works for them. For example, if you're an L.A. based company who is targeting seniors in Florida, you need your posts to go out at a time that's good for them, not for you.
Honestly, there are so many different moving parts of social media that describing everything would take another 10 hours! And as we've established, you don't have that kind of time! If you are just starting out and want to give social media a try, I can help with my free workbook: Making the Most of Social Media. In it, I'll lay out exactly how I handle social media for my clients. You can see what goes into creating a robust social media strategy.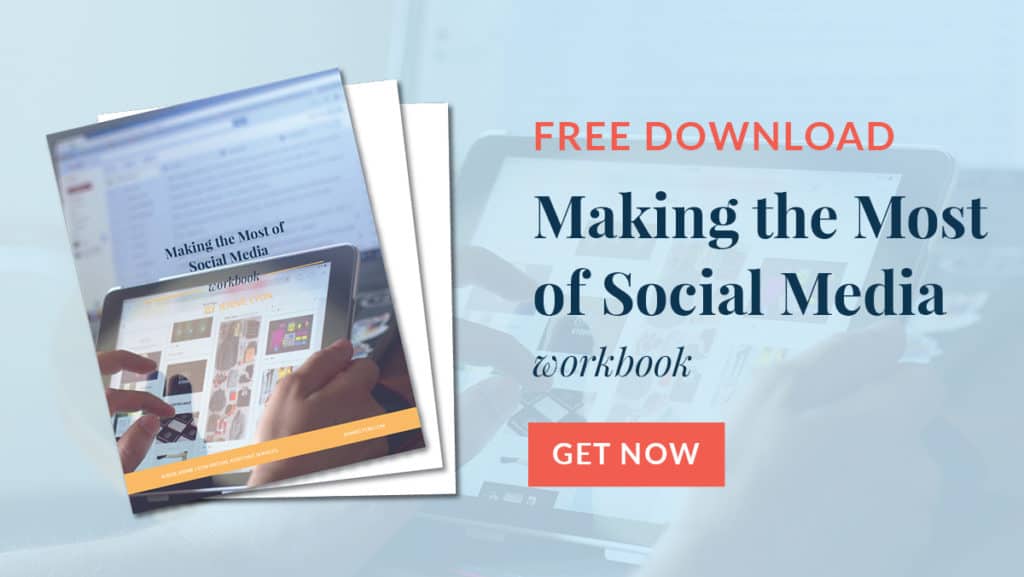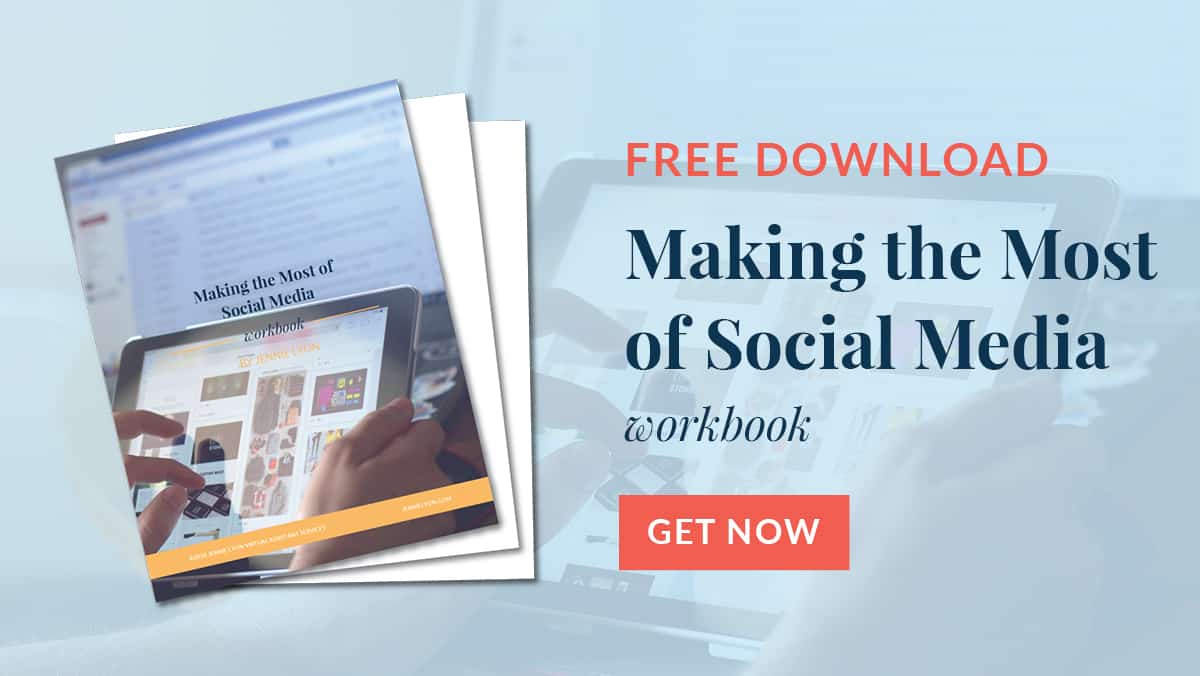 On the other hand, if you're simply OVER social media and want to spend those hours doing more useful tasks, you can hand everything over to me. I'll audit your existing social media. I will write the strategy and create all of your posts and social media graphics. While making sure that everything is targeted at the right audience at the right time. Contact me today to make your social media headaches a thing of the past!