4 Types of Memberships That Will Make You More Money in Less Time (+ Free Download)
Is Your Audience Ready To Invest In Themselves Through You
Imagine this: your audience of loyal subscribers all sign up for memberships to receive your advice, skillset, products, or content, providing you a steady stream of supplemental income you can use to fuel your business, your side hustles, and your wildest dreams. Is it possible? YOU BET! But how? Well, that's where I come in!
In this episode, we'll unlock the truth behind tested and true membership models you can use to provide benefits to your audience at a monthly membership fee. I'm excited about this one, so let's get into it!
Blog Overview
We're going to explore four types of membership models you can use to provide benefits to your audience via subscription service. You will learn more about:
Benefits Of A Membership
Establishing a membership model brings so many great benefits to your business: reliable recurring income, a space to cultivate and grow your community, and a hub to showcase your knowledge and value with passionate followers who care about what you do!
When you create buy-in for your audience through a membership model, you create an opportunity for them to opt-in for a higher-tier experience and feel a sense of value and connectedness with you, your brand, and your community. Overall, people investing in you and your content through a paid membership have a vested interest, and dedicated members want access to exclusivity, value, and most of all, you!
There are several different kinds of membership models you could apply to your business, so let's go over a few of the core choices:
Types Of Memberships
Do you know which membership style would be most lucrative for your business? Surprisingly, there are several different models to choose from, and each has its focus, upkeep, and benefits that are in your best interest to consider! I've got four main membership styles for you to think over, and I'll break them each down for you right now. But first, if you have had memberships on that backlog of your to-do list, book a call with me right now. It's a lot easier than you think to add this into your revenue stream and offerings.
Online Community Memberships
First up, let's talk about the O.G. of community membership, the Online Community Membership Model. Essentially, in this model, people pay to join a community that provides value through networking and support.
This model has been popular for a long time, and in reality, the internet has only made it easier to find and join these communities. An Online Community Only membership model is about granting access to your community hub, where members will gain first-class access to you, your business, and a space to connect with other members in an exclusive cultivated space. Community Only models are great for growing a tight-knit group of word-of-mouth advertisers who care about engaging with other like-minded members.
As your exclusive community hub grows, you'll cultivate a space of engaged, passionate members who will champion your brand and give you a clear snapshot of the mindset, interests, and needs of the most passionate section of your audience. You'll need to make time to hang out in your community and talk to your members, which they'll expect from you and appreciate. If not, it will fizzle away. How many $27 memberships have you signed up, then hopped into the platform excited and ready to engage, and crickets?
So, thinking this is the perfect model to incorporate into your biz? Let's take the next step together. Book a Free Consultation now. When you do, whether we work together or not, you will walk away with resources and action steps. I value our time together, and at the end of the day, your success is what I aim for.
Educational Memberships
Next up is the Online Learning Membership Model. This model focuses on the unique, exclusive expertise you bring to your members that not everyone who interacts with you receives. This is often referred to as the Insider's Circle. The key here is that your members want to feel like they're getting real value for their investment in you. Therefore, achieving this is as simple as providing informative content and inside tips and tricks.
People who take your courses and buy into what you're teaching are way more likely to be interested in other things you have to offer! They're also way more likely to keep coming back for more, which means more sales for you in the future. So basically, your community = $$$.
But, there's a twist.
Educational models are even more successful when you incorporate influencers and colleagues that can bring extra value to the table. This is often referred to as the Educational (Curation) Model. In a nutshell, with an educational (curation) membership model, your members are pumped to experience your stellar pipeline of industry experts and learn from their infinite well of knowledge and life experiences. Members of this model will be totally receptive to new and different experts as long as they align with the main idea you dished out when they signed up. With a big enough network of experts, you can expand and keep a robust membership base that's dying for your next industry guest. Provided you can keep pumping out unique, dope content.
Expert Tip: The more value you give, the more valuable your membership has. This means the higher the subscription fee is. This is easily the difference between a $17 a month membership and a $77 a month membership.
Continual Membership Model
The classic membership model. In this type of membership program, members pay for access to content that grows and improves over time. It's safe to say most "membership sites" strive for this type of monetization and model. The formula; low monthly membership fee, content, q&a, and the know-how they need to apply the practices and processes. Therefore, your content is teaching in their own business for monetization and success.
The DIY model with a coach in their back pocket. Most startups and mid-range entrepreneurs will opt for this model, at least in the beginning. Although the thought process isn't wrong, "I'll save money to learn to implement myself." In some instances, this statement is true. Speaking from experience, often the time you waste, the dollars spent, and the frustration of learning something new doesn't pay off in the long run.
Over my years in online businesses and marketing, I have seen it all and learned a thing or two. One of the main lessons is, don't spin your wheels. Stay in your lane. If this isn't your area of expertise, hire someone who is an expert. Trust me. You will save a lot of time and money and achieve more success in the end.
Content Bank Membership
The Honey-Pot model, the Content Bank Membership. This model grants members immediate access to your sweet stash of content, whether it's videos, blogs, interviews, downloads, you name it, they'll gain access to it. By locking your content behind a paywall, you're creating value through exclusivity and word-of-mouth endorsement for the quality of your content through your active members. Now, there is a freemium level to this model. Value is the name of the game here. So, give enough value upfront to draw your community in and get them to stick around.
I love this model type because there are so many benefits to storing your content in a Content Bank. For example, you don't have to worry about constantly updating and maintaining your content because it's all stored in one place. And not to mention, you can also make money off of your content by charging people for access to it. So if you have all this content just sitting around on your computer, why not turn it into a passive income stream?
Ready to start seeing that money rolling in? Contact me today so we can dive into the next steps and have your bank account growing ASAP.
Gift: Always behind the 8 ball with content planning? That ends today. This 3-month content calendar template is going to keep you inspired and get you creating consistent content that converts.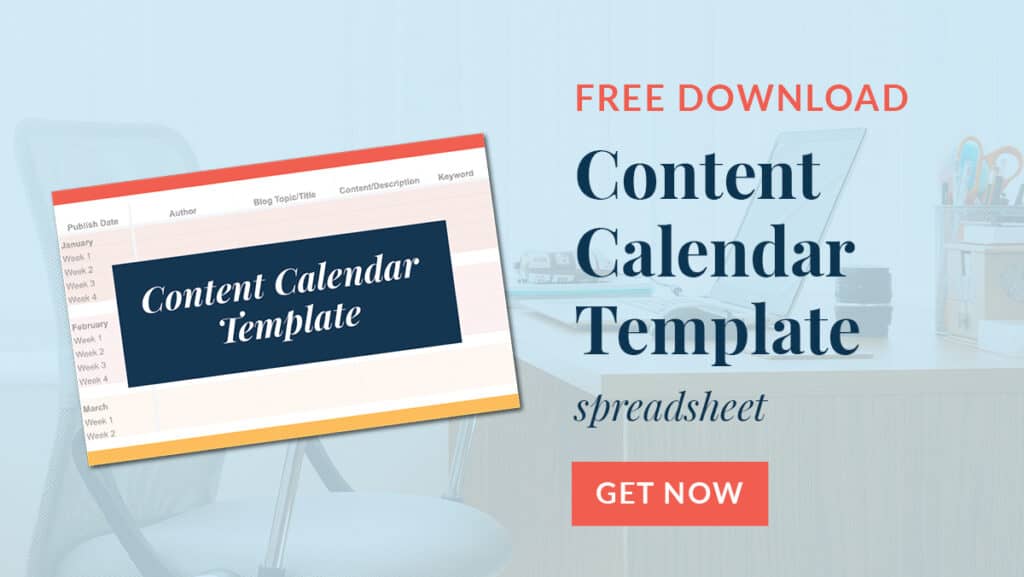 Reasons NOT To Have A Membership
Honestly, for the majority of businesses, there isn't really a reason not to add one of the four memberships listed below. It all comes down to your business model, commitment, and following. Sometimes it's not the right time to start a membership model, and that's okay! No matter which direction you decide to go, a membership model reflects directly on you, your reputation, and your business, so you must make sure you're ready to commit to serving your members with value for their investment!
If you cannot devote enough time to upkeep, don't bother. Nothing feels more defeating than signing up for a bag of empty promises!
If growth isn't your priority, a membership model might not be suitable for you now, as it's a great way to build and maintain a devoted audience. Still, you need to be able to curate their experience, which takes substantial effort. If you're interested in building and maintaining a membership business model but can't devote the time, then hiring a digital marketing team to handle it might be what you need.
My Weekly Challenge For You
Take a look at the four core membership models we've gone over and decide which one best suits the dynamics of your business, either now or in the future.
Map out your content for the next 3 months with the above goal in line. Even if you choose a membership for the future, get a head start on topics.
If you get stuck, schedule a free 15-minute call with me, and let's chat about what kind of membership model might work best for your business and how my team and I can help you target your audience to sign up!
So What Did We Learn?
Membership models highlight the value of your content and create a sense of exclusivity, community, and connection with your brand.
Curating your member-community space is a great way to foster word-of-mouth advertising for your business.
Curating a list of expert guests is a great way to build endorsement for your brand over time and increase the lasting value of your content library.
Put money in the bank with the dusty content on your "shelf." Making money while you sleep can be a reality.
If you want to explore a membership model but can't devote the time for maintenance or upkeep, consider hiring a digital marketing team to help cultivate the experience for your members!
I'm passionate about helping my clients lead their audience toward lasting, mutually beneficial offers, memberships, and value. We've helped clients establish and grow their audiences into devoted members time and time again. We're happy to help you take your audience to the next level. Set up a free 15-minute call with me anytime. I'd love to help you build a sustainable membership model for your business!
Links for this episode:
Rate, Review, & Subscribe on Apple Podcasts
If you like what you hear on the podcast, please consider rating and reviewing my show! Woo Hoo! Click here, scroll to the bottom, tap to rate with five stars, and select "Write a Review." I would love to hear what episodes you enjoy the most!
Next, if you haven't done so already, please subscribe to the podcast. I'll be adding new content weekly, if you're not subscribed, there's a good chance you'll miss out. Subscribe now!