6 Successful Ways to Batch Your Content Creation to Save Time and Money
Content creation helps people discover your brand, business, services, or products. It also helps you attract, engage and build a relationship with prospects and clients. Basically, it brings new eyes to your site and will ultimately generate revenue. So, if you aren't creating content, you'll get left in the dust of your competitors.
Wouldn't it be great if you could finish all your content creation without ever breaking a sweat, and without feeling like there aren't enough hours in the day? Well, believe it or not – with content batching, that dream can become a reality. Batching is an incredibly powerful way to streamline your workflow while producing high-quality pieces of content. Whether you're a business owner looking for ways to free-up time, an entrepreneur trying to find new ways to stay productive, or you need more efficient methods of creating content; let's dig into six successful ways batching will save time and money.
Overview
What is Content Creation?
Content creation is the process of generating content topic ideas that will appeal to your ICA (ideal client avatar). This content usually falls into several categories, such as a blog, podcast script, video, infographic, posts, or other content forms.
Why is Content Creation Important?
Content creation is the number one way to utilize inbound marketing in your business. You're providing your audience with free, valuable, actionable tips that get them one step closer to their desired goal. Content creation is the perfect way to attract your ideal audience, engagement them, and convert them into paying customers. Content creation equals growth for your business!
What Type of Content Should I Create?
When I first start working with a client, I always ask what type of content they are creating on a weekly basis. I always recommend that my clients have a weekly blog, podcast, or video. All of these platforms are perfect for educating, inspiring, and engaging your audience, and guess who else likes them? Google!
Blogging
Blogging is definitely worth your time and effort, as it can easily become one of your most effective content strategies. I recommend starting with a question that can become the foundation for your blog. For example, when creating this piece of content, I started with a question I get asked by my clients all of the time, "How can I create a lot of content at one time?"
Podcasting
Podcasts have a huge audience and are a fun way to engage your audience. If you're thinking to yourself, I don't know what I'd talk about on a podcast, and I'd start with your professional experience. Your audience is going to be listening to you because you know something that they don't, so offer insights and share advice that you think they can apply themselves.
Video
Video is another area that, if you aren't utilizing, you're getting left behind. Last week I talked about the importance of a video content strategy. You can learn more here. Video content is becoming more and more popular, with both short-form and long-form videos having a place in your content marketing strategy. And studies show that video generates leads!
Once you've decided on the type of content, you'll put out each week. It's time to create it! Easier said than done, right? That's okay, we're going to batch your content, which will not only save you time, but we have some tips that will save you money too!
Define Your Content Strategy
Identify what topics you want to cover and set measurable goals for each piece.
In order to create effective content, it's essential that you have a well-defined plan on how you want to communicate with your target audience. This includes developing a strategy for which topics you want to cover and establishing measurable goals for each piece. Once these goals have been established, it'll be easier to measure the effectiveness of your content and create posts with higher engagement. Consider creating an editorial calendar (LINK) in order to ensure consistency and continue delivering valuable content to your readers. With a clear content strategy and manageable goals in place, you can easily build an engaged audience for your brand in no time.
Research Your Topics
Spend time researching your chosen topics to ensure accuracy and enhance the quality of your content.
Content creation is the cornerstone of any content marketing plan, and research should play a crucial role in this process. Taking the time to research your chosen topics thoroughly will help ensure accuracy, as well as add new perspectives, stories, facts, and details that can make all the difference in your content. Doing so also gives you insights and ideas for a copy that is creative and interesting for readers, making it more likely they'll be engaged with what you publish. Whether you do everything yourself or outsource part of the process to experts, taking those extra steps to put quality research behind your topic will pay dividends in creating better content overall.
Outline Each Piece Of Content
Create an outline for each article or blog post before starting the writing process.
A great content creation plan should always involve creating an outline first. This will serve as a roadmap that can help ensure the finished piece stays on track and covers all the necessary information. An outline should include topic ideas, subheadings, questions to answer within each section, and any facts or research needed to make the most impactful. It's also a good idea to jot down any links or further reading once you have an outline for the article. Once your outline is finalized, you'll be ready to start writing and creating some amazing pieces of content!
Create A Content Calendar And Stick To It
Setting a date and time to write can help build discipline, boost productivity and inspire creativity.
Creating a content calendar and sticking to it is key to producing consistent, high-quality content. You may have ideas flowing through your mind, but without a plan of action to execute them, they risk being lost. Setting specific times for writing can help you remain organized, on track, and creative despite any distractions. It will also make sure you don't repent later because you missed out on an opportunity due to a missed deadline. Content calendars are not only beneficial in terms of discipline, productivity, and creativity – they also make sure that your readers get the best of you!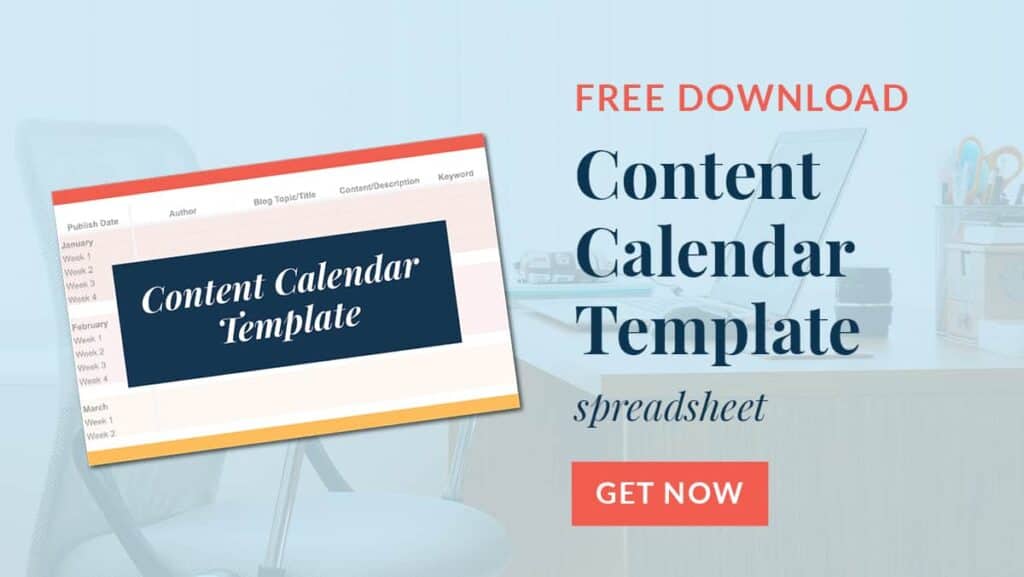 Resource: 3-Month Content Calendar Template – Do you find yourself staring at a blank page every time you need to create content? Are you always scrambling at the last minute to write a blog or podcast/video script? Are you ready to get writing content for your online presence? This 3-month content calendar template is going to keep you inspired and get you creating consistent content that converts. Remember, you want to get the first three months filled with topics asap! You'll feel so satisfied, and you'll watch your business grow.
Quality Over Quantity
Don't sacrifice quality for quantity when batching your content creation process. Take the time to produce valuable content that will truly engage readers.
When batching content creation, it can be easy to think that quantity matters more than quality. After all, producing a larger volume of content means your audience will have more material to absorb. But sacrificing quality for quantity may backfire on you in the long run. Readers are far more likely to engage with content that has been carefully considered and well-crafted. Quality over quantity is key; take the time necessary to create content that is valuable, informative, and enjoyable for readers. Not only will this help boost your reader engagement, but it also ensures that your content stands out from competitors.
Outsource Your Content Creation
Use a digital marketing team with content strategists and experts to take over.
As any business owner knows, the foundation of success lies in how much you can get done in a day. Choosing to outsource your content creation, strategy, and marketing will save you time and money. How? Well, how much is your time worth? When you write a blog, podcast, or script, can you do it in less than an hour? I'm guessing not. And even if you can, if you want to batch a month or two worth of content, you'll eat up an entire day. A day that could have been better used focusing on your zone of genius. Outsourcing your content to a team has been one of the ways I've been able to grow my business year after year. It just works!
Weekly Challenge
Download our free 3-Month Content Calendar.
Do a brain dump of all of the questions you get asked to create a set of topics for the first quarter (that's about 12 pieces of content).
Organize those questions into topics or keywords.
Use columns C, D, and E in the spreadsheet to take this information and transform it into a blog topic/title, content description, and keyword.
Use Column F to link to a free lead magnet you can offer as an in-content lead generator.
Decide how many pieces of content you want to create in one batch. For example, if you want to create four blog posts, schedule that into your calendar and give yourself a 4-hour block to get them done.
When you finish writing and editing your content, go back to your editorial calendar and update it with the other pieces of content you're going to create using this one piece of content (i.e., social media posts, email campaigns, etc.)
Smile because you are finished creating the next month's worth of content. Or, if you're still struggling or see that after your 4-hour block, you only have one blog, let's chat. We can take content creation off your to-do list!
Content creation is an ever-changing process that requires strategy, organization, and discipline. Setting goals, outlining pieces of content, and building a content calendar are all important components to consider when creating content. Don't forget quality over quantity. Make sure your content is informative and actionable. We want your audience to get quick wins from your content so they start to see you as an expert and want to work with you!
Links for this episode:
Rate, Review, & Subscribe on Apple Podcasts
If you like what you hear on the podcast, please consider the rating and review my show! Click here, scroll to the bottom, tap to rate with five stars, and select "Write a Review." I would love to hear what episodes you enjoy!
If you haven't done so already, please subscribe to the podcast. I'll be adding new content weekly; if you're not subscribed, there's a good chance you'll miss out. Subscribe now!