5 Proven Engagement Marketing Strategies That Boost Results
Your customers are the lifeblood of your company, so showing them that you care about them is essential to your success. Engagement marketing is all about connecting with your clients and ensuring they have a positive experience with your brand. At some time or another in your marketing planning, you've used or come across engagement marketing. This style is also referred to as experiential marketing, event marketing, participation marketing, on-ground marketing, and live marketing. It is a strategy that involves authentic, one-to-one interactions with customers that help to create stronger relationships with your brands.
Engagement marketing humanizes your business and allows you to connect with your target audience. This couldn't be more important to pay attention to than now. Connection equals conversions, and conversions equal sales. However, engagement marketing extends well beyond lead generation and sales. You will also develop long-term connections with clients, which will increase their customer lifetime value (CLV).
With a bit of elbow grease, you can get your business to where you want it to be. Engagement marketing is all about creating a dialogue with your customers. Instead of talking to them through ads and email campaigns, you can make the moment feel more personalized, unique, and engaging. Let's look at 5 Proven Engagement Marketing Strategies that Boost Results and increase customer engagement.
Personalize Their Experience
The days of interruption marketing are dwindling and were the focus during the baby boomer generation. As the consumer demographics, world expectations, and customers wants and needs change – so does their experience. Tailoring your message and content to be a product or offer specific can be a game changer to your bottom line. Customers are not interested in being faced with irrelevant new product suggestions or generic promotions. They want to feel seen and heard. They want to know that you take an active interest in their wants and needs and have the solutions to their problems.
Using automation and customer-centered data, you can create a personalized experience. I am sure you've received an email or two with an image of an item you were looking at right back in front of you, which put that brand back on top of your mind and most likely prompted you to take a second look (and sometimes buy). Adding this personalization keeps your marketing highly segmented, boosting conversions and revenue.
One key entry point to optimize right in the beginning is your client onboarding process. Get started with my workbook, 8 Steps to Automating Your Client Onboarding.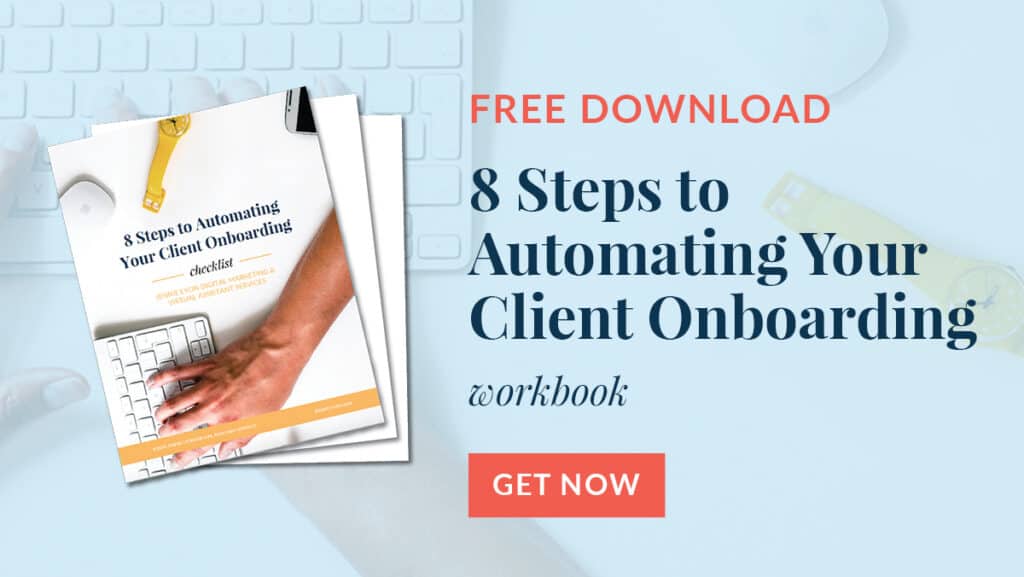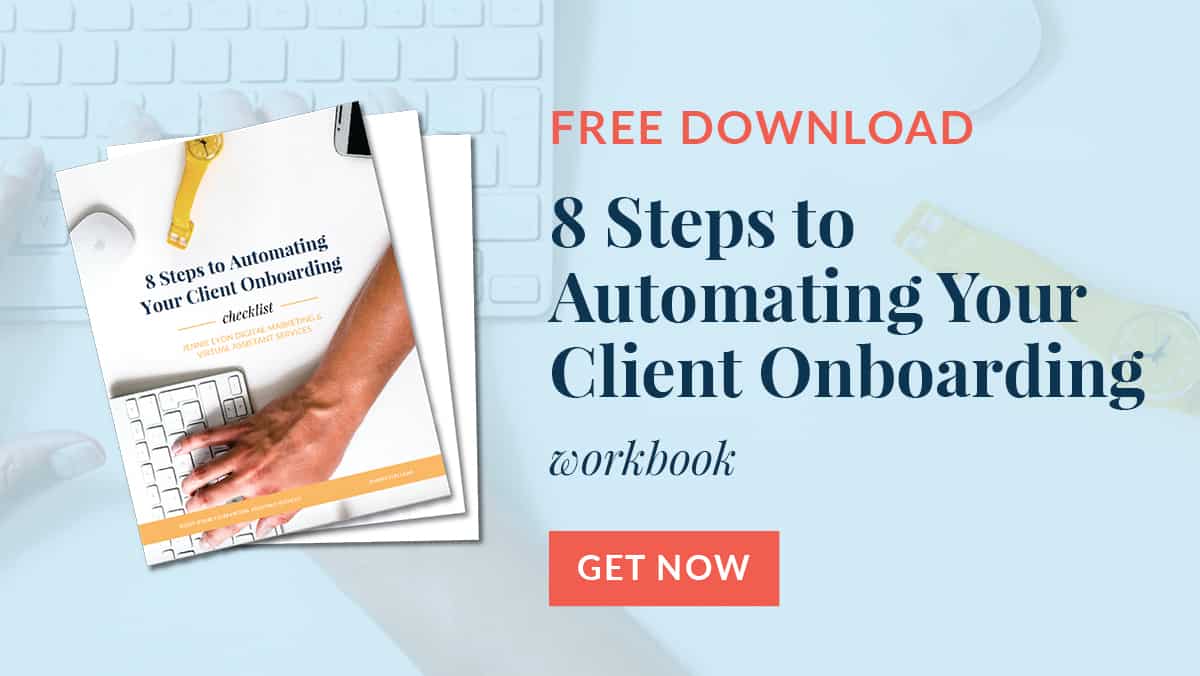 Customer Loyalty & Reward Programs
Rewards and customer loyalty programs have been around since the 1850s when B.T. Babbitt launched a reward program encouraging customers to collect trademarks from products and turn them in for colored lithographs. Why? Customers like to be rewarded and participate in games, competitions, surveys, etc. Introducing a loyalty program with rewards is a great way to encourage customers to keep interacting with your brand. This, in turn, drives powerful brand loyalty.
There are 3 R's of Customer Loyalty programs, Rewards, Relevance, and Recognition. Coupons and discounts are no longer sufficient to encourage brand loyalty and repeat business. Instead, companies must discover methods to engage emotionally with their clients to differentiate themselves from the competition. With the average consumer involved in 14 loyalty programs but only able to engage with 7 of them, being customer-centric is key.
Leverage Push Notifications
Push notifications are more effective than you think. Overall, users who enable push notifications are far more engaged than users who don't. Statistics show they log 53% more monthly sessions on average sessions compared to users who had not engaged with a push message. Sending relevant push notifications at the right moment may be an excellent method to persuade your clients to buy with you — but it must be done smartly.
Push notifications are an excellent method to reach out to people via digital media. They can, however, frustrate and annoy subscribers to the point of unsubscribing. User segmentation, personalization, and value are all methods for retaining users and increasing campaign effectiveness. Push notifications can be an effective way to reach out to people via digital media and are worth incorporating into your marketing strategy.
User Generated Content (UGC)
User-generated content is a powerful marketing tool because it is original and authentic. When customers see UGC, they can trust that the content is from a real person and not from the brand itself. UGC is also a great way to build social proof and show potential customers that other people are using and enjoying the product or service. UGC content comes in a variety of forms. From customers and brand loyalists to staff and influencers.
UGC is super important because it's a modern-day word of mouth, and people are way more likely to believe something if it comes from another person rather than a brand. So if you want to increase engagement and conversions, you need to start thinking about incorporating UGC into your social media and marketing strategy.
Tap Into Influencer Marketing
Influencer marketing is often overlooked, but it can be highly beneficial to your company. Influencers can help generate excitement and interest in your brand, exposing you to a whole new audience. This can help expand your brand's reach significantly. If you haven't tried influencer marketing yet, it's worth considering.
Start by identifying prominent influencers in your industry whose following would presumably be interested in your products. Then, get in touch with them and collaborate to create compelling content. Look at the stats to see which influencers are profitable for your company, and then adjust your approach accordingly.
My Weekly Challenge For You
Pick two of your entry points or follow-up sequences and personalize them based on user actions
Brainstorm a loyalty or rewards program that you can launch successfully. Write down a few ideas and bring them with you to the next step.
Pick 2 of your faithful followers that can make an impact for UGC. Make it worth their while to promote your services or products.
Bring your lists, and schedule a free 15-minute call to boost or incorporate engagement marketing into your current marketing strategies.
So What Did We Learn?
Customers are not interested in being faced with irrelevant new product suggestions or generic promotions. They want to feel seen and heard.
The 3 R's of Customer Loyalty Programs: Rewards, Relevance and Recognition
Push Notifications don't get the attention they deserve. They are more effective than you may think.
User-generated content is a powerful marketing tool because it is original and authentic.
Influencer marketing is often overlooked, but it can be extremely beneficial for your company.
Despite what some may think, customers today prefer interacting with human beings rather than brands. Therefore, by adding a human touch to all customer touchpoints, you can change your marketing strategy for the better. Don't spin your wheels by throwing spaghetti at the wall and seeing what sticks. With my 20 years of experience, I know a thing or two about digital marketing. :-)
Ready to get started? Schedule a call with me today.
Links for this episode:
Rate, Review, & Subscribe on Apple Podcasts
If you like what you hear on the podcast, please consider rating and reviewing my show! Woo Hoo! Click here, scroll to the bottom, tap to rate with five stars, and select "Write a Review." I would love to hear what episodes you enjoy the most!
Next, if you haven't done so already, please subscribe to the podcast. I'll be adding new content weekly, if you're not subscribed, there's a good chance you'll miss out. Subscribe now!