The holiday season is upon us, so it's time to get ahead of the competition. For many, seasonal marketing is in full swing by early September. Not only is it key to know the important dates to consumers, but it's equally important to put some effort into your SEO. Optimizing the whole experience of your customer's journey will turn first-time buyers into faithful followers and word-of-mouth advertisers.
Having your SEO optimized habitually is advantageous, so you can be favored by Google and have continual traffic. The techniques for holiday success are not very different from what is effective throughout the year, so let's explore The Best SEO Tips for Q4.
What is SEO?
Search Engine Optimization (SEO) is an important part of any online marketing strategy. Optimizing a website's content, structure, and on-page elements will help increase website traffic and ROI. The overall goal is to show up on the first page of Google and to meet this goal, there are several factors and specific processes. The order of the results is determined by a number of ranking factors and signals referred to as SEO.
As you may already know, search engines like Google use automated software called "crawlers" or "bots" to visit websites and gather information about those websites. This information is used to create an index, which is like a giant library of all the websites and web pages that have been crawled. When someone searches, the search engine looks through its index and displays the results that it feels are the most relevant to the search term.
You may be wondering how the search engine decides which results are the most relevant. This is done through a process called "ranking." The search engine looks at several factors when ranking results, including the web page's content, the number of other websites that link to that web page, and the user's search history. This is SEO.
Some think that SEO simply involves stuffing your website full of repeated keywords, and this can actually lower your search engine ranking. Google and other search engines continually refine the algorithms they use to recommend content, making SEO a moving target. You need someone who is always on top of the latest optimization trends and knows which SEO practices work and which don't. In other words, you need a digital marketing expert in your back pocket. Chat with us today!
Why is SEO important?
One of the most efficient methods of improving your brand's findability in search results is to utilize SEO services. SEO improves your website for different search engines and creates a better experience for users who visit your website. For both new businesses and established brands, investing in SEO is crucial for generating web traffic and optimizing search rankings.
SEO not only improves branding but also builds a better user experience for potential customers who come across your site. By being one of the top results on a search engine, your company establishes trust and reliability with the user. The more relevant a website is for keywords, the more traffic it will generate. For example, the first search result on Google for a keyword has a CTR (click-through rate) of 28.5%. When you get to the tenth result, the CTR falls to 2.5%. With such a drastic decrease in ranking, it is important to invest in SEO to improve your rankings.
Monetizable Keyword Optimization
The key to success when it comes to SEO-optimized content is understanding the motivations behind why people are searching for specific keywords and phrases. This knowledge is fundamental in developing material that satisfies the searcher's needs. Additionally, it is crucial to stay current with Google's ever-changing algorithms, which typically emphasize things like user intent and the quality of the content.
Filtering or segmenting your keywords according to user intent is one of the most crucial SEO tasks you can undertake. It offers two main advantages: that your audience will buy from you and that you can generate profits before your budget dwindles. To begin, identify those keywords that specifically offer these advantages.
The keyword optimization process involves identifying keywords that potential customers will likely use when searching for products or services related to your business. Optimizing your website for these relevant keywords can improve your chances of ranking high in search engine results pages (SERPs) for these queries, which can ultimately lead to increased traffic, sales, and conversions.
Collab with High Ranking Site
This SEO activity is more about link building than anything else. A problematic ongoing trend in search results is Google favoring aggregators of information instead of actual sources of information. This can be a problem, with 90.63% of pages getting no organic Google traffic. These aggregators will have lower quality info and a poorer search experience. Users want results, not another site that may or may not have that result.
You can use this to your advantage for holiday SEO as you can find out which sites rank highly on terms relating to gift-giving, types of gifts, or sales by category and reach out to them to get involved. This is also an excellent way to get in front of an audience that may not be familiar with your brand yet but is interested in what you have to offer. Not sure how to start the conversation? Schedule a 15-minute chat and walk away with actionable next steps.
Remember, with this influx of traffic from collaboration, optimize your product pages. Product pages are where the rubber meets the road during the holiday season. You need to ensure that your product pages are optimized for conversion so that users can easily find what they're looking for and complete a purchase without friction. With 72% of sales coming from mobile devices, ensuring that your site, pages, and checkout experience are mobile-friendly is no longer just a need; it's a must.
Mobile Optimization
The gaps in the customer experience, between the digital and physical worlds, between phases of the customer lifecycle, and between consumers and workers are filled by mobile devices. Consider how frequently we hold our phones in our hands. Eighty-four percent of people globally claim they can't survive without their phones for even one hour. You can now clearly understand why mobile optimization is so essential to the success of your business.
Since mobile traffic has surpassed desktop traffic in recent years, there is a widening gap between eCommerce clients using mobile and desktop devices. However, compared to desktop, mobile conversion rates are much lower. In an effort to convert mobile customers, several merchants have used a variety of mobile optimization tactics. However, research indicates that these tactics do not yield the expected outcomes.
People will not shop on your site if they cannot navigate it, and a bad user experience can have a negative impact on how your site ranks on Google. The leading SEO goal is to load your page quickly and be easily useable by mobile consumers. Your website should be mobile optimized, and you must add responsive functionality to each web page. This may take some time, depending on the present status of your site, which is why it is critical to get started right away.
Holiday SEO Social Strategy
Whether on Black Friday, Cyber Monday, or throughout the holiday shopping season, millions of customers rush to get their hands on gifts for friends and loved ones. That's why retailers must be prepared in advance. To determine where your holiday traffic will originate from in the new year:
Review last year's Search Terms report in Google Search Console.
Analyze data from other channels.
In particular, look for your top referral sources – affiliates, social media websites, and email campaigns.
Determine which channels drove you the most conversions and prioritize them for this year's strategy.
Doing so will allow you to develop a more holistic and effective marketing strategy.
This holiday SEO exercise is simple: employ keywords in social media content publishing. Social media has hundreds of millions globally, if not billions, of users, and several venues are accessible to impact audiences, ranging from Facebook to Instagram, Twitter, Youtube, and Tiktok. Distribute SEO material on these networks regularly to improve your ranking, establish links, and have your content indexed and crawled early and often. This also is where influencers come into play. Working with hot influencers on themes related to your SEO keywords might help you increase market saturation.
Page Speed
Have you tested your website speed recently? If not, then you have probably been dropping in the rankings and didn't even know it. Why? Your website's page speed affects how well it performs in search engine results. One of the main culprits for slowing down your site is images. Images are a vital component of websites and significantly impact the user experience. In other words, a page that loads quickly creates a better user experience, which can translate to more page views, conversions, and reduced bounce rates, positively impacting your SEO.
Because it is a sign of a positive user experience, search engines consider a page's velocity when calculating its rank. In other words, a website that loads quickly improves user experience, which may lead to an increase in page views and conversions and a decrease in bounce rates, both of which are good for your SEO. Get started today with my Small Business SEO Checklist.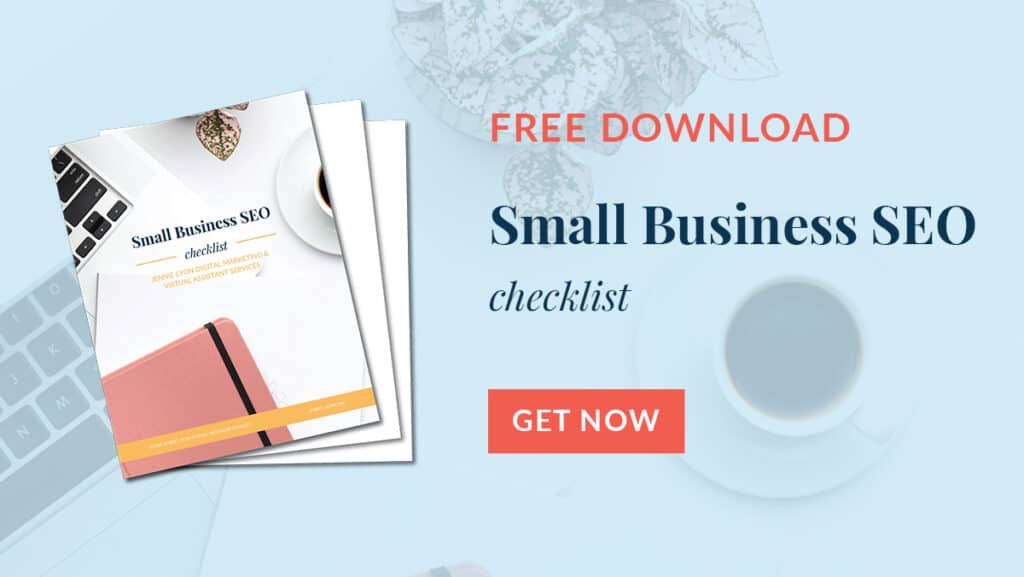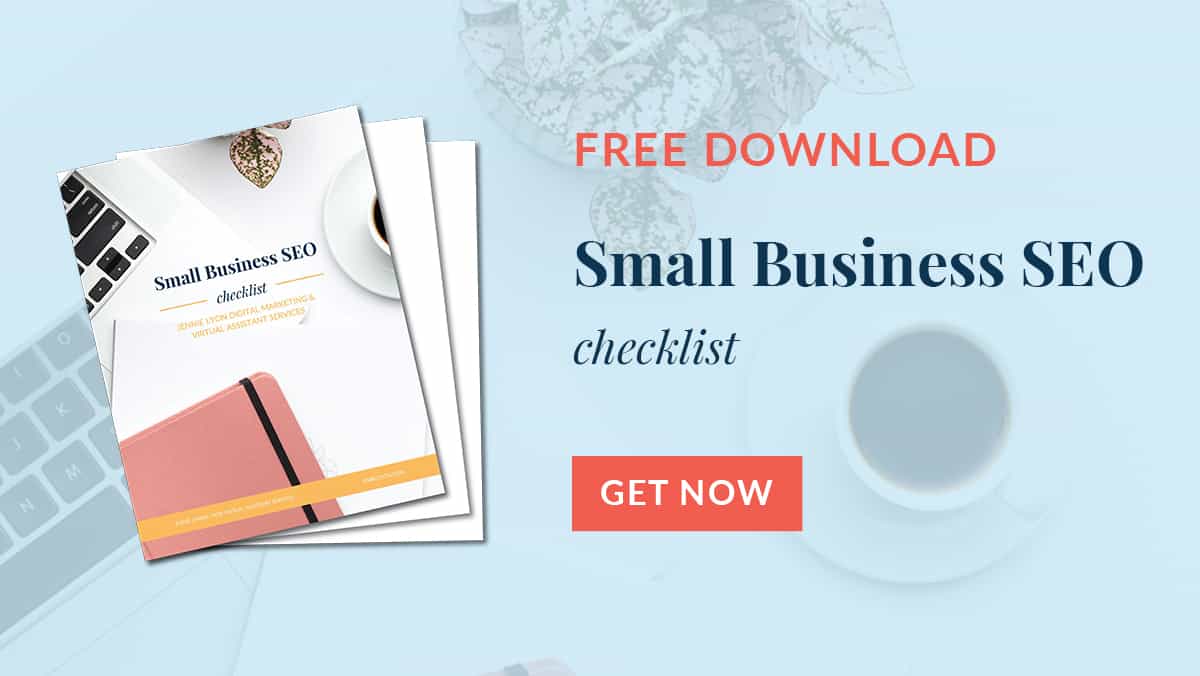 My Weekly Challenge For You
Check out trending influencers and high-ranking collaboration opportunities to partner with to boost your ranks in Q4.
Test your website speed. You can use GTmetrix's free tool.
Download your report, schedule a free 15-minute call with me; let's set up your SEO site audit.
So What Did We Learn?
Search Engine Optimization (SEO) is an important part of any online marketing strategy
SEO is important because the more relevant a website is for keywords, the more traffic it will generate.
Collaborating with high-ranking brands and influencers can give your brand the awareness and traffic boost it needs.
Mobile conversions and purchases account for 73% of users.
Your page speed can be a deal breaker for front page rankings. Testing and optimizing your site speed is simple yet an important part of the SEO puzzle.
Implementing SEO keywords into your social strategy is often overlooked but does make a difference. All social content is also ranked on Google.
Not all of these SEO actions are simple, but to have a successful Q4, we recommend they be done all at once. The most crucial thing is creating brand recognition through a highly responsive mobile site, structured data, monetizable keywords, or collaboration. But, whatever you decide, now is the time to get started. By beginning your efforts now, you ensure that you will be able to complete all necessary to meet your Christmas SEO goals, and maybe even more.
One of our expertise is revamping websites utilizing top SEO methods. Schedule a call with me today to set up an SEO audit and set yourself up for success leading into the 2022 holiday season.
Links for this episode:
Rate, Review, & Subscribe on Apple Podcasts
If you like what you hear on the podcast, please consider rating and reviewing my show! Woo Hoo! Click here, scroll to the bottom, tap to rate with five stars, and select "Write a Review." I would love to hear what episodes you enjoy the most!
Next, if you haven't done so already, please subscribe to the podcast. I'll be adding new content weekly, if you're not subscribed, there's a good chance you'll miss out. Subscribe now!