6 Signs It's Time to Outsource to a Virtual Assistant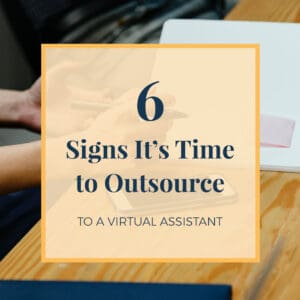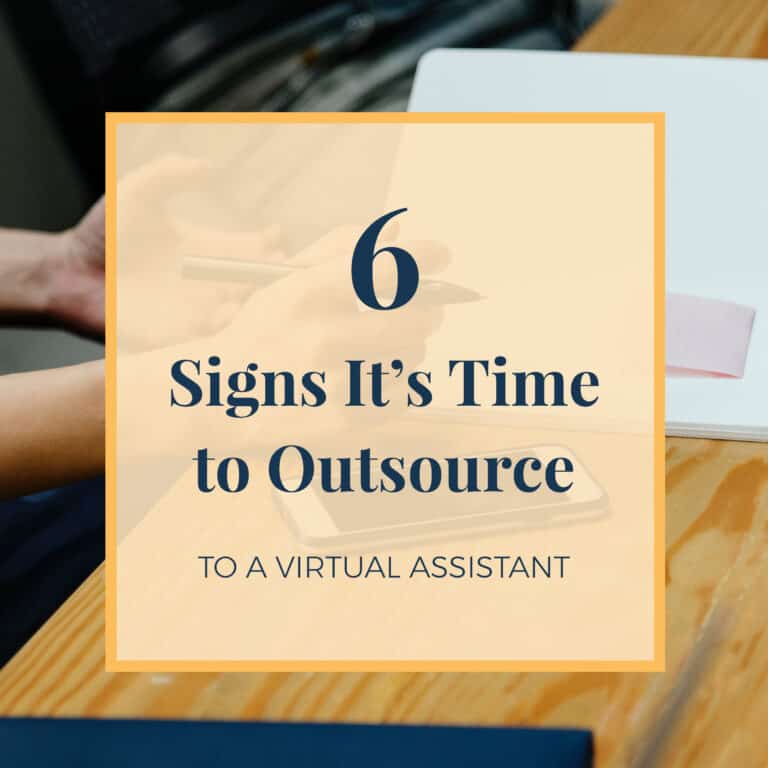 If you're anything like me, you're an ambitious entrepreneur who—at one point or another—has felt sure that no one else can do your work better than you. Or that if you just work a little harder and a little longer you can get it all done. I have news for you: if you want and expect your business to expand, thrive, and be successful and sustainable, at some point it will (and should) become too much for one person to handle alone. Growth is great—burnout and overwhelm are not. Here are 6 signs that it's time to outsource your work to a virtual assistant.
You Hate Going to Work
The spark you once had for your job—the passion that led you to strike out on your own in the first place—has gone out. You dread the sound of your morning alarm clock and find yourself dragging early on in the day.
[Tweet "To be successful, at some point your business will (and should) be too much to handle alone."]
Big Plans, Little Support
You have goals for the expansion of your business, complete with milestones and deadlines, that you can't ever seem to begin striving toward because you are bogged down by administrative tasks and playing catch-up.
You Are Missing Opportunities
You have repeatedly turned down networking, sales, and other growth opportunities because you're too busy handling administrative tasks and catching up on work.
You Are Making Mistakes
You're making "dumb mistakes"—like proofreading an email three times and sending it off only to discover later that you'd missed a glaring typo or listed a date wrong. Your decisions are all hesitant because your judgment is clouded by exhaustion, overwhelm, or burnout.
[Tweet "The #1 sign that it's time to outsource is feeling unhappy with your work."]
You Feel Out of Balance
Other parts of your life are suffering from neglect: your family, health, or hobbies.
You're Unhappy
The #1 sign that it's time to outsource some of your work to a virtual assistant is that you're simply unhappy with the way your business is going. You're in a rut, down and out, and simply can't see the glass as half full. You've stopped enjoying projects that you once loved because everything you do has become just another task to check off your list.
It's OK to ask for help. No man or woman is an island! Outsourcing work to a virtual assistant will give you the opportunity to step back, take a deep breath, and refocus your efforts on what you really love doing. Don't let your hard work and passion go to seed—partner with virtual assistant and to ensure that tasks won't fall through the cracks and that you won't give up on your once-inspiring venture.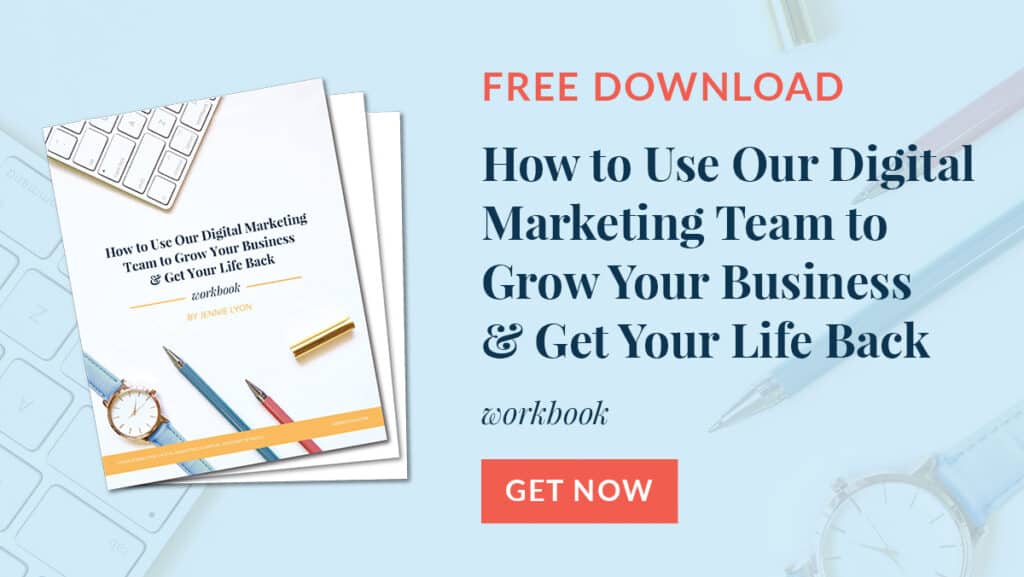 Learn how you can expand and grow your business with my free download, How to Use a Virtual Assistant Team to Grow Your Business & Get Your Life Back workbook.
If you'd like to take a break from your business, or would like to inquire about any of my other services, please book a free consultation!