How to Kick Your Income Into High Gear with a Sales Funnel!
Are you consciously aware of how you purchase products and conduct sales transactions?
I'm not talking about the process of paying for the items in your cart. I mean the process that begins the moment you become aware of a product or service to the moment that you use it. It's known as a sales funnel, and you need to be mindful of it for any marketing strategy to work.
Sales funnels are essential for any business that sells its products or services online. They are one of the most important pieces of automation that you can invest in. They are also one of the most complicated. Each step has multiple pieces, and each must be flawlessly executed to get the customer through the funnel.
No matter what your chosen advertising method, whether it be Facebook Ads, email marketing, or social media, you need to have a sales funnel in place. However, it can be quite a process to build one, encompassing every digital marketing method your small business uses (and maybe a few that will be new to you)!
Thankfully, with the help of a virtual digital marketing team, you can build a stunningly effective sales funnel in record time, with them writing all of the ad copy, building the landing page, and even integrating a shopping cart into your website!
While there are many different sizes and shapes of sales funnels, I'm going to break down one into four simple steps. Each step leading potential customers towards actually purchasing your services:
Step 1: Awareness
The first step in making a sale is to give people an awareness of your business, products, and services. Traditionally, we use traditional marketing methods and advertisements to get the word out, but there are so many options today that it can get confusing. Here are some of the most popular ones that I use when creating a sales funnel for my clients.
Social Media Ad Campaigns
Social Media Ad Campaigns are a super-effective form of digital marketing and a vital part of any funnel. Take Instagram, for example. I've been doing a massive push with Instagram over the last year. I've been building up my followers by presenting them with more useful content. With effective use of hashtags, eye-catching graphics, and regular follower engagement, I've transformed my Instagram presence into an essential part of my digital marketing strategy! Sure, there are lots of dos and don'ts that you need to watch out for, but once you understand how Instagram "works," you can make it into the first stop for all of your sales funnels!
Facebook Ads
Another digital marketing strategy you may want to incorporate into your sales funnels is Facebook, specifically Facebook Ads. The brilliance of Facebook Ads is their customizability. Using Facebook's tools, you can select a specific target audience to see your ads. This includes their location, demographics, interests, and behaviors. Even better, most ad-blocking programs can't detect and hide the ads found within someone's newsfeed. Facebook Ads are a great way to raise awareness of your product if you word them correctly and have professional-looking graphics to go with them. I can certainly help if you want a hand creating great social media content for your funnels!
Email Marketing
Email Marketing is another way to raise awareness of your products or services and business. Through digital newsletters, personally targeted emails, or promo messages, you can ensure that you will be at the forefront of your customers' minds. Even better, the email list that you create is YOURS. Unlike with Facebook or other social media followers, you never need to worry that your page will get taken down or your account will get hacked. With email marketing, you have a direct line straight to your customers. And once they are aware of how you can help them, we can move onto the next step of the funnel…
Step 2: Interest
Just because they are aware of your products or services doesn't necessarily mean they want them. Yet. Building interest in your business or products requires you to engage with your audience in an authentic way, often by offering them free and valuable content.
Blog Posts
Blog posts are probably the most common free content out there today. Having a weekly blog serves several purposes. From keeping your website alive and active to positioning yourself as an expert in your field. Sure, it can take some time to create a new piece of content every week, but you can offload that to our team! And don't think you have to write a weekly blog, your weekly content could be a podcast or video too! Once our team creates your content, all you need to do is look it over, and you're good to go!
Freebies
Free offers and downloads are another fantastic piece of content to offer your audiences, such as checklists, eBooks, worksheets, workbooks, and Infographics. They can provide the same kind of information as a blog post but in a fun and engaging visual way. This kind of content builds interest in you and your company. This leads a potential customer to invest time and energy into absorbing your content. They can also be super useful as a part of a sales funnel, as you can boost your actual paid products and services throughout. If you want some examples of the types of free downloads I'm talking about, I invite you to check out my freebie page.
Getting back to social media for a minute, it can be a super useful way to direct people to your free content. Using the content that we were talking about above, you can engage with your audience directly through social media posts, comments, and personal messages. If you want to get your content out there, social media is how you do it. That's if you don't mind it consuming a few hours of your life a week. If you don't have that kind of time, you can always hire a virtual assistant team. We can handle the writing, scheduling, posting, and engagement with social media posts for you.
Webinars
Another exceptional way to build interest in your products and services is through a webinar. Webinars are online seminars where you can invite lots of people across the internet to take part. In them, you can offer your audience valuable advice. Essentially, give them a taste of what you have to offer. In other words, they are a terrific way to funnel your customers towards your paid products, as the interest level of your audience should be sky-high by the end of it. They can be incredibly time-consuming to put together, but that's what a virtual assistant is for!
Step 3: Decision
They are intrigued. They want to know more about your product. So, now what? Well, it's time to lead them deep into the sales funnel straight to your Sales Landing Page.
It can be tricky to get a customer to take action and actually order a product. In the "real world," you might know precisely what to do to "make the sale". This can seem a lot harder online. Not necessarily so!
Sales Landing Page
A Sales Landing Page should demonstrate all of your product's value. This shows the customer how they can use it to solve their problem. Basically, it should be a translation of your in-person sales tactics into a digital format. That sounds tough to pull off? Not for us. Once we get to know you and your style, we can build a professional Sales Landing Page with calls-to-action that will be sure to close the deal.
Of course, along with your Sales Page, it wouldn't hurt to have a polished and functional website that they can explore as well, to learn more about your business…
Step 4: Action
Action is the step at the very end of the funnel, the narrowest point at the bottom. You've led your potential customer through all of the other steps. They become aware of your product, they gained interest in your product, they decided to purchase your product. Now all they have to do is buy it! But this step can bring all of the hard work you put into the first three steps crashing down if you haven't prepared for it.
The best part of the sales funnel is, the further down people go, the more likely they are to follow through. At the bottom, you only need to make the process as smooth as possible for them.
If your website doesn't have a fully functioning way for them to buy your products, they might just get tripped up at the finish line. Putting an e-commerce solution into place, with full integration into your website, is how you close the deal. All they should have to pull out their credit card number, and boom, the sale is complete. If something goes wrong, like an error message or a field that they can't correctly fill, this is the point where they will give up. And you want to avoid that at all costs. I can help you pick an e-commerce solution that is perfect for you and your company.
So, What Did We Learn?
Let's review what we learned:
A sales funnel is a process that leads your customers from the point of discovering your product all the way to buying it.
The first step of a sales funnel is awareness.
You can utilize social media, email marketing, and other customer interactions to make them aware of your products.
The second step is to build their interest in your products.
Content is one of the best ways to maximize interest by using blogs, free downloads, and webinars.
The third step is to get them to decide to take action.
A sales landing page full of effective CTAs can help bring them to the point where they decide to buy!
The fourth step is to get them to take action!
You want the actual buying process to be as "friction free" as possible.
To do this, make sure that you have a robust e-commerce solution in place.
The Backbone of Your Business
Sales funnels are the backbone of most small business digital marketing strategies, especially when launching brand-new products. By increasing or decreasing the scale of a funnel to match your budget, you can find the best return-on-investment possible for you and your business. If you want a guide to launching your new offerings, I suggest you check out my free download, The Ultimate Product Launch Planner Workbook. Inside, you will find everything you need to make sure that your launch goes off without a hitch!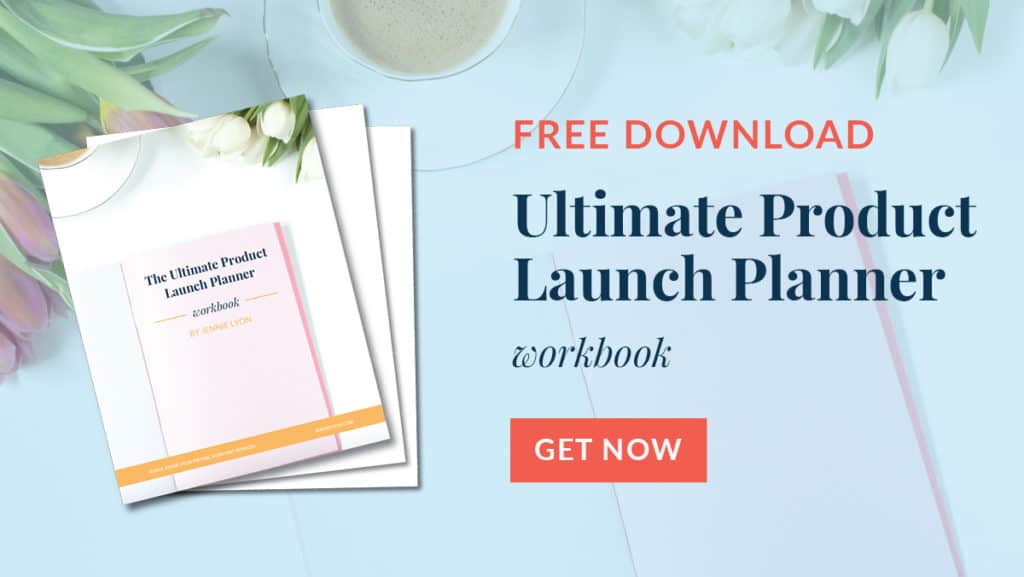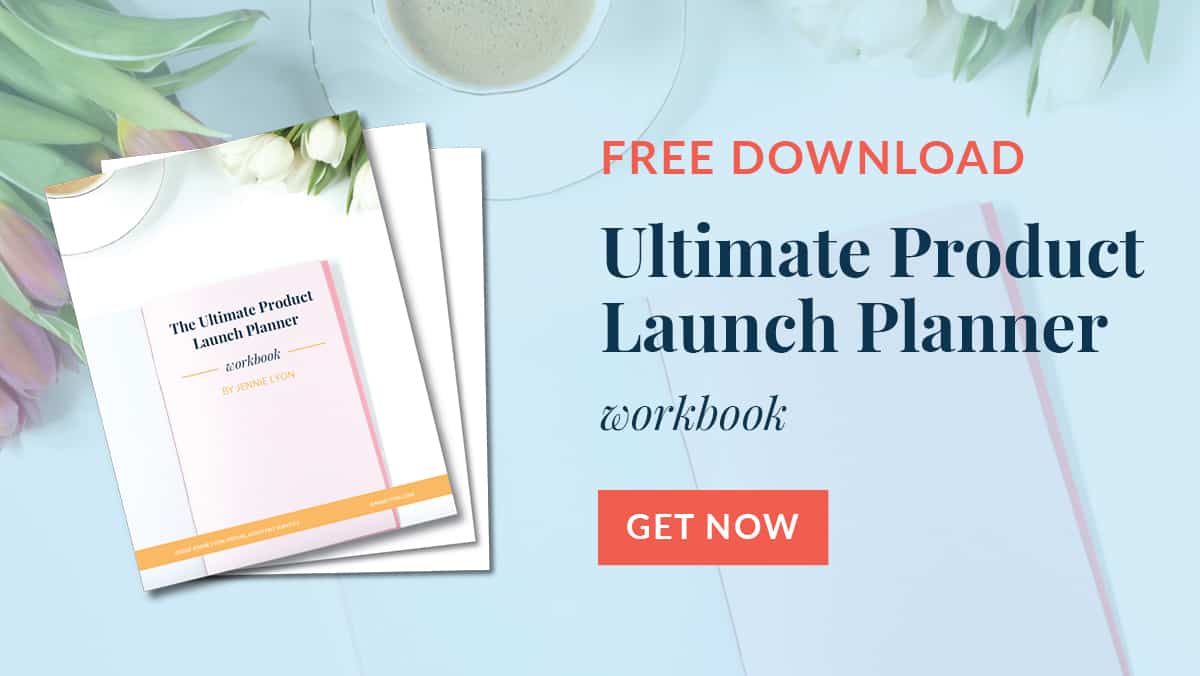 Or, if you want to bring on a professional who can help create a "from-scratch" sales funnel to get your products and services out there, please feel free to or want us to audit your existing funnel to get it to convert, please contact me today. Let's get started building a sales funnel that will automate your sales process. This will put money into your pocket while you are busy working on your next big project (which I could probably help with too)!
Links For This Episode:
Rate, Review, & Subscribe on Apple Podcasts
If you like what you hear on the podcast, please consider rating and reviewing my show! Woo Hoo! Click here, scroll to the bottom, tap to rate with five stars, and select "Write a Review." I would love to hear what episodes you enjoy the most!

If you haven't done so already, please subscribe to the podcast. I'll be adding new content weekly, if you're not subscribed, there's a good chance you'll miss out. Subscribe now!