How a Virtual Assistant Can End Your Endless To-Do List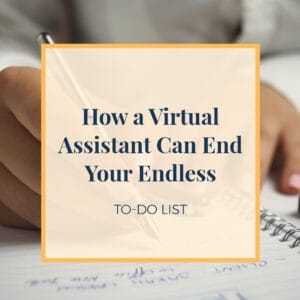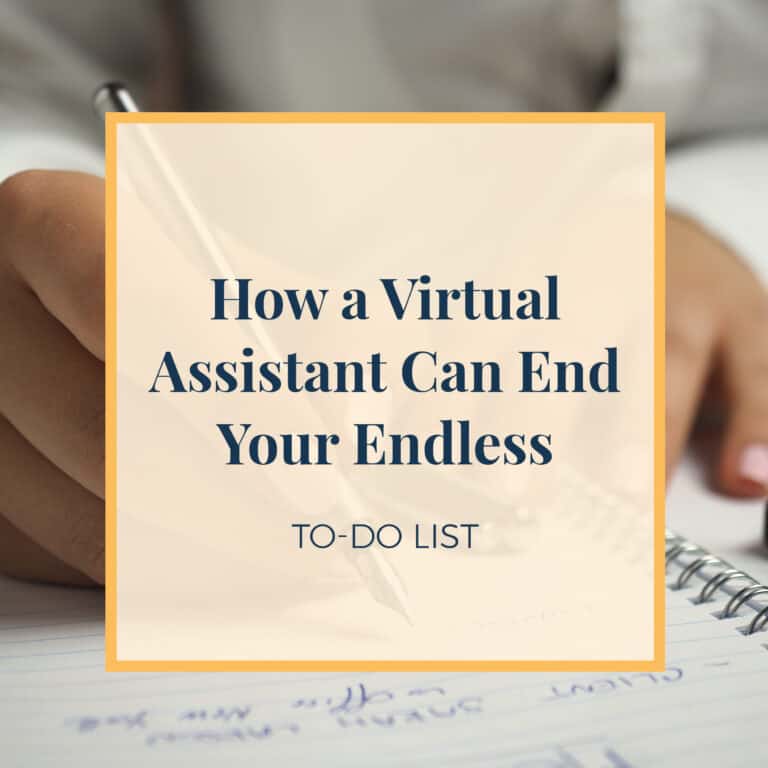 We all know the feeling: your inbox is overflowing, you have a half dozen separate to-do lists, online, on paper, and on your smartphone or tablet. That doesn't include the mental one you're constantly updating. The endless seeming slog begins to creep in and make a job you were once passionate about into something you dread. It's time you made some changes, don't you think?
For small business owners and entrepreneurs, dealing with the endless stream of tasks required to keep your operation not just afloat but productive, thriving, and successful can be especially difficult. There are only so many hours in a day, after all, and sometimes you simply can't do it alone. Working yourself to the bone seven days a week, twelve months a year is a fantastic way to burn out and begin to hate the company or career you were once so invested in and excited to be working at. When you're stuck doing every little administrative task or boring, repetitive bits of work needed to keep things running smoothly, it leaves less time for the work you actually care about and are good at!
While there are all manner of time management techniques out there to try, at a certain point, you've hit peak efficiency and the amount of work to do simply exceeds the time you have to do it. This is when you have to think about how you can delegate work to others, and accept their help and work in order to continue building your business. This is where hiring a virtual assistant can come in.
[Tweet "A virtual assistant can handle administrative tasks so that you can focus on what you love."]
For small start-ups and new self-owned and self-run businesses, it may be impossible financially to hire a full-time administrator. However, a virtual assistant can be hired for however many hours of work you can reasonably afford — whether it be on a daily, weekly, or monthly basis. A virtual assistant is there to take the boring administrative tasks and finicky distractions out of your hands so that you can focus on the bigger picture of running your business. Here are three different ways a virtual assistant could potentially help take that endless to-do list and make it manageable:
Scheduling. If you have trouble keeping on task when there are lots of little things to get done, or you find that keeping an updated schedule just isn't one of your strengths, a virtual assistant can be a huge help. Scheduling your meetings and managing your calendar is something a virtual assistant can easily handle, updating a virtual calendar so it syncs immediately with your own.
Delegating tasks. If you need to block your time out to get things finished, you can always pass on small administrative tasks to a virtual assistant in order to get them handled all at once without needing to worry about making space in your daily plan for each one. Those sorts of tasks can break your focus when it needs to be on larger, more important things, and a virtual assistant can give you peace of mind knowing that the little things are being taken care of and not falling through the cracks.
Tech-savvy organization. If you have difficulty setting up a virtual workflow system that works for you, a virtual assistant can probably help! Virtual assistants are familiar with all manner of productivity, planning, and sharing programs and applications, because they have to be in order to do their work. A good virtual assistant can easily help you get set up with cloud-based storage to access work from anywhere and collaborate with colleagues on. A virtual assistant can show you the ropes on any number of social media wrangling websites for scheduling posts and making your online presence more effective. Getting emails sorted or finding ways to manage contacts and notes? No problem!
[Tweet "The secret to success: Figure out what distracts you and delegate that to a virtual assistant!"]
The weight of unfinished tasks and unmade decisions on your conscience is huge. As a business owner, you can constantly feel pressured to do more with less, especially when the economy is unstable or you're just starting out. 
If you're being kept up at night by worries over your work and the future of your business, it isn't sustainable. You need to accept that you can't always do everything by yourself, and that without help, that to-do list will never be finished. However, with the assistance of a virtual assistant, you can enjoy the satisfaction of a job well done without the need to slog through all those little, distracting tasks yourself.