Scheduling for Your Health Equals More Wealth in Your Business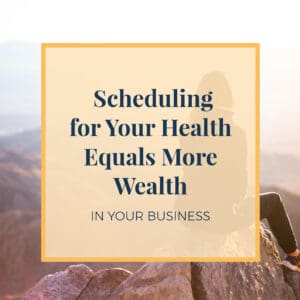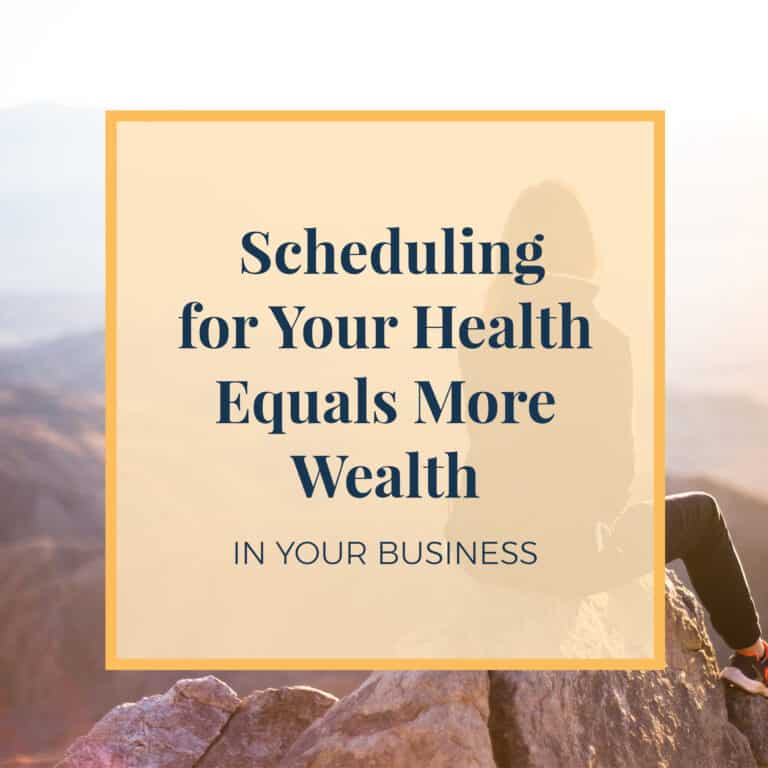 Having to work when you are suffering through an illness is a nightmare. Every step, every thought, every burst of energy requires so much effort that it can feel like you are trying to run through a swimming pool. Everyone has had to do it at one point or another, no one enjoys it. But when you don't have a cold, flu, or easily identifiable illness, we don't really think about the our health or the energy we expend. We simply go about our day, exerting the necessary energy to complete tasks. As small business owners, we often put our general health on the back burner, foregoing exercise and eating healthy for extra work hours and fast food. But not taking care of your health can make your job way, way harder. Ill health can sneak up on you, without you ever noticing.
Doctor's Appointments
When you are a busy entrepreneur, finding the time for appointments outside of work can be very difficult. You know how fast your day's schedule can fill up. Finding an hour and a half that you would need to get to the doctor's office, have the appointment, and get back is tough. That isn't even including the time that you'd need to pick up any medications that they prescribe. And heaven help you if the doctor is running late! And then there is the possibility that your kids or other loved ones might need an appointment…
One of the ways that a Virtual Assistant can help you is by creating a project management system that will allow you to keep track of everything that you need to do. One of my favorites is TeamWork. It allows you to keep track of every task you and your team needs to accomplish. Another way a Virtual Assistant can help is to set you up with a calendar management system so you can schedule your doctor's appointment WAY ahead of time to make sure that your won't accidentally double book yourself.
[Tweet "Taking care of your health can feel like a full-time job. Find the time you need by hiring a VA!"]
Find Time to Exercise
If there is one thing that impacts your health more than just about anything else, it is lack of exercise. Without exercise, your energy level can plummet, resulting in great levels of fatigue and sickness. Not only that, exercise is one of the best pressure valves for releasing pent-up stress. Your mental health is just as important as your physical health, especially when it comes to work!
The trouble can be finding the time to get to the gym, of whatever kind of exercise you enjoy. That's the beauty of hiring a Virtual Assistant to help with repetitive tasks, such as social media, client care and other administrative work. You can take the time that you would otherwise spend doing these tasks and instead go take care of your body and health!
Occasional Illness
Like I said above, there are few things worse than having to work when you are sick. Even if you work at home, pulling yourself out of bed and to the "office" can feel as draining as a two-hour commute. But as a small business owner, you can't afford to take the time off, right?
The beauty of hiring a Virtual Assistant is that you only hire them for the tasks you need, and once they are finished, that's it. So, if you need to take a little time off, you can put much of your daily workload onto a Virtual Assistant. Even complicated tasks, such as copywriting blog posts, email marketing, writing press releases, and web support can be ably handled by a Virtual Assistant (provided you get the right one!) This arrangement can be extra effective when you are both fighting off the flu AND have a major product launch.
[Tweet "The healthier you are, the healthier your business will be too! Hire a VA and find the time!"]
The bottom line is that you can't grow your business if you are sick. Finding time to keep up on your health is an often-neglected priority for small business owners, so why not free up some time by hiring a Virtual Assistant. I can help you deal with all of the tasks that eat up your day so you can take care of your own health and your family's. Contact me today and we can talk about how I can help you free up your time, allowing you to maintain your health and grow your business.