How to Use Storytelling in Your Marketing Copy to Drive Sales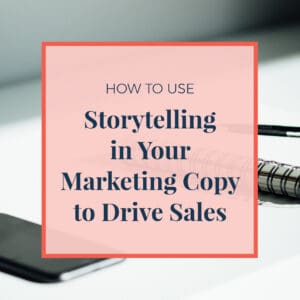 Did you love bedtime stories when you were a kid? Storytelling is an intrinsic part of being human. We thrive on stories and crave the journey that a great story can take us on. Storytelling is more than just entertainment, it is a part of how we communicate with each other.
When I say, "storytelling", you probably think, "Once upon a time", but that isn't quite what I'm talking about. A story doesn't necessarily need characters, settings, or even a plot. In a marketing sense, telling a story means that you are trying to create a personal connection between you and your audience. That can be difficult if you are simply listing the benefits of your products in your marketing. Pure data is boring, but stories are engaging and fun! Just like with a bedtime story, you want to guide your customers through a sequence of rising and falling action, with a beginning (rising action), middle (climax), and ending (falling action). If you take your customers on an emotional journey with your storytelling marketing efforts, eliciting emotions from them along the way, you can drastically increase your sales and solidify an emotional bond between them and your brand.
Blogs
If you want to create engaging blog posts that will get people reading, you need to embrace storytelling.
Right at the top, the best way to get people engaged with a blog topic is to tell them a story that will draw them in. It doesn't need to be long, a single paragraph is really all you need. By telling them a relatable story at the beginning of a blog, they will get invested in the narrative and will continue to read, even once your little "story" is at an end.
Another way storytelling comes into play is the structure of a blog. If you are simply going to write down facts, you might as well just post a simple list. You want your blogs to have a structure similar to most stories, with an introduction, rising action, a climax, falling action, and then a resolution. The opening paragraph of your blog should draw them in and introduce them to the topic, the middle section should give them all of the necessary information, and the end should sum it all up and brings them to a satisfactory conclusion.
Writing well-structured blogs can take a great deal of time, as it is much more involved than simply putting information down on the page. If you want your customers to be engaged by your blog posts, you might want to consider hiring a Virtual Assistant to
write your blogs for you
. Together, you can come up with a list of topics you wish to address, and then you will have a polished, well-structured blog that tells a story in your inbox every week!
[Tweet "Storytelling draws us in. Learn how a virtual assistant can harness that power for your business!"]
Social Media
Can you tell a complete story with a beginning, middle, and end within 140 characters? It's possible, but incredibly difficult. When using storytelling in social media posts, it's best to instead figure out how to link themes and topics, telling a story over the course of a day's worth of posts.
With social media, you have far more storytelling methods than just words on a page. On Instagram, you have the opportunity to tell a story through pictures. On Facebook, you can create a more interactive story as your followers reply to your initial post. Across all of your social media platforms, you can create a sense of building excitement, taking your social media followers along for the ride.
This kind of storytelling requires reliably posted social media at the same times every single day. This can be challenging for busy entrepreneurs and small business owners who have a packed work schedule, let alone finding the time to write the social media posts to begin with. Hiring a Virtual Assistant to
write and post your social media
using a fantastic social media management system like
Hootsuite
will increase your engagement across all platforms and engage your followers in the "story" of your business.
Website
How can a website tell a story? Well, that all depends on your business. Your website should be specifically designed to tell the story of your business. After spending only a few minutes looking around, potential customers should know exactly what your business is about, your values, your history, and what you can do for them.
The most important place to tell a story on your website is the "About Page". A boring and uninspired "About Page" can bore potential clients away after a single reading. The "About Page" is the place on your website where you can really show who you are. You can tell the story about how you got started in your business, the early days of your company, your background. You want to tell an engaging story that will make potential clients feel like they have gotten to know you, and therefore want to work with you.
Website design is not an amateur's game. Savvy internet users can spot a "do-it-yourself" website a mile away. Unless a company has experience in website design, the only story that these sites communicate to viewers is that the company doesn't care enough about potential web customers to invest in a professionally designed site. A well-equipped Virtual Assistant firm should be completely equipped to create a pro-level website for you and your company, telling a story through a combination of
graphic design
,
web copywriting
, and
expert web design
.
[Tweet "The power of storytelling can help you increase customer engagement and sales."]
Ezines
Ezines are a fabulous way to keep in contact with your customers. It's a great way to keep them in the loop about new products or developments with your company. If you have a new product, you shouldn't just list the benefits of it. You should tell them a story about those who have already used the product. This is the reason why testimonials are so effective, because someone other than you is telling a positive story about your company.
Avoid filling your ezine with boring facts and instead include lots of personal connections and stories. This way, you can engage your reader and make them curious about how your products or service might be able to benefit them the same way it benefited others. A Virtual Assistant can help you
design and structure your ezine
for maximum impact, creating an engaging monthly document that utilizes storytelling methods to
keep it out of the junk mail folder
.
We tell stories every single day, often without even realizing it. For example, all we need to do is ask a loved one, "How was work?", and they are off to the races, telling you the story of their day. Stories can entertain, intrigue, scare, amuse, and terrify us. In this sense, we are no different from when we were small, wanting to be read a story before bed. The bottom line is that
stories are powerful
, and you can harness that power for your business.
With one great story, you can increase your sales by drawing your customers in and engaging them in the story of your company. Sometimes, you might be a little too close to see your company's "story" clearly. That's where a Virtual Assistant can step in. A Virtual Assistant should offer more than just
administrative services
(although that is important!).
A full-service VA firm should employ master storytellers who can take your business' story and tell it in a compelling way.
Honestly, you would be astonished at the number of things you can accomplish using VA services! To get a better idea of just how useful we can be, I invite you to download my free Workbook:
How to Use a Virtual Team to Grow Your Business and Get Your Life Back
!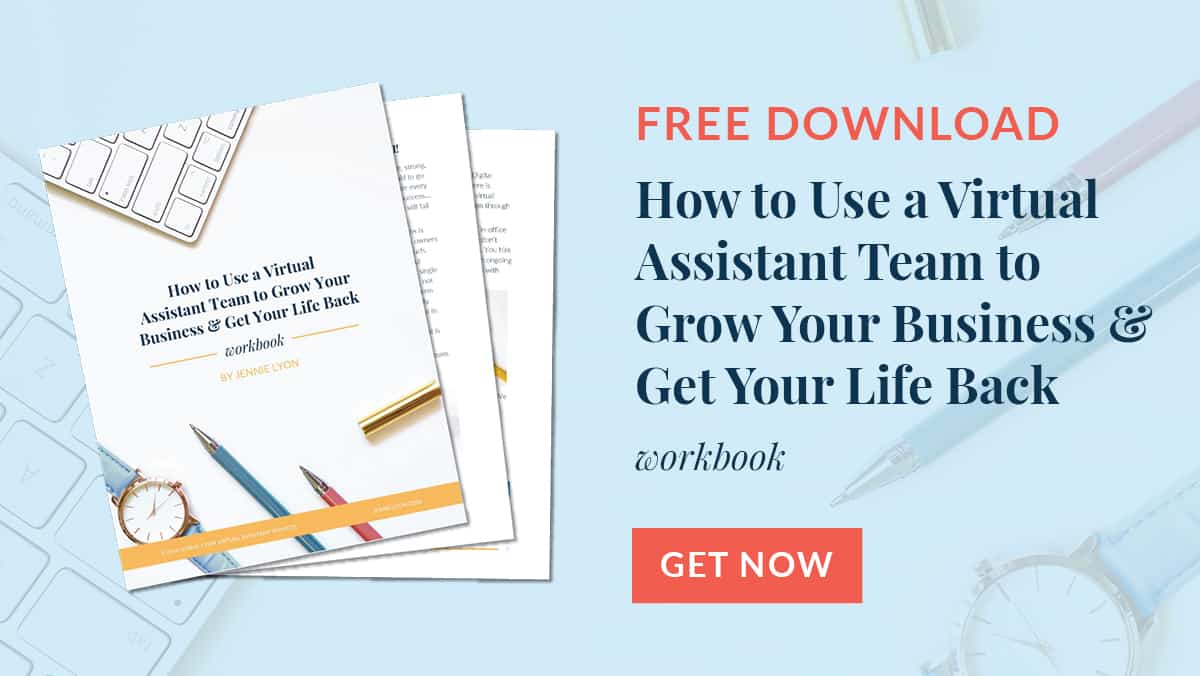 But if you already believe that my team and I are the right fit, please feel free to
contact me here for a free consultation
to find out how your company can harness the power of story to increase your customer engagement and sales!