6 Best Practices for Email Marketing Without Annoying Your Clients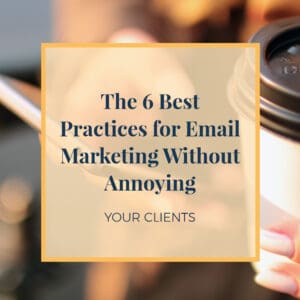 Get contacted by any Nigerian princes lately? How about being sent an exclusive offer for cheap Canadian drugs? Or a free trip to Jamaica if you just fill out a survey?
Spam email is an epidemic that has existed since the earliest days of the internet, and, despite promises every few years, it doesn't appear to be going away anytime soon. There are few things more annoying than spam email filling your inbox with unsolicited offers or attempts to scam you.
As an entrepreneur, there is a good chance you know the frustration of your carefully crafted, targeted emails being treated as spam by email providers. Then, if your marketing emails manage to slip by their junk mail folders, you will still have to deal with the well-deserved suspicion of your customers. Even if they know your marketing emails are safe, they might just throw them in the trash folder just because they don't have time for them. Or they might feel like they are getting your emails too often and want to hit the dreaded "unsubscribe" button. What are the best methods to make sure that your marketing emails don't simply annoy the customers you are trying to target?
[Tweet "Avoid your marketing emails being viewed as spam by following these simple email guidelines."]
#1: Send Them on a Regular Schedule
Scheduled regularity breeds familiarity. If you were to send out marketing emails to your customers at random intervals, they might begin to feel like you are starting to spam them. If you instead send your marketing emails at regular intervals, such as at the beginning of the month or one every Monday, they will recognize the pattern, expect the emails, and not feel like you are harassing them.

Regularly sending out emails can require the creation of an editorial calendar. This can be a great job for a Virtual Assistant who has experience setting up detailed calendars of which marketing emails should be sent out and when.
#2: Provide Value
Providing value and content in your marketing emails, ezines, and newsletters is absolutely essential to their success. If all of your marketing emails contain nothing but a sales pitch, your customers are going to lose interest. You need to offer them something of value in these emails so they will begin to look forward to them.
Valuable content doesn't need to be extensive. It could be an offer of special deals that are only available to your email list or blogs that you have written about a topic of interest. Whatever it is, make sure there is something that will grab their attention and offer them some kind of value. Emails without value and content go straight into the trash bin. A Virtual Assistant should be able to develop content for you, such as blogs, that will engage your customers and draw them into your marketing emails.
#3: Don't be Pushy
There are some people who advocate for an aggressive style of sales and marketing. There are arguments to be made on either side of that issue, but I think it is clear that email marketing is NOT the place for the hard sell. If an email comes off as even slightly abrasive, or forceful, or pushy, your customer is much more likely to simply delete it than follow through with your aggressive call to action.
[Tweet "Constant marketing emails can be annoying for clients. Avoid this pitfall with these suggestions."]
#4: Personalize the Emails
Does anyone like getting a form letter?
Receiving an email that says "Dear Valued Customer" does nothing to make that customer actually feel valued. Any emails that you send out, even widespread marketing campaigns, should have a small level of personalization to make your customers feel like you are talking directly to them. This can be as simple as setting up your marketing emails to address them by their first name after "Dear…". Sure, they aren't going to actually think that you wrote this extravagant marketing email specifically for them, but that small element of personalization will make them far more likely to actually keep reading rather than just say, "Eh, it's a form letter."
Fantastic mass emailing services, such as Mad Mimi, offer you this kind of customization. You simply need to put your email list database into their system, and each and every email sent out will be customized with your customer's name.
#5: Give Them the Option to Opt Out
Have you ever felt like you were getting spammed by a company's marketing emails, so you look for their "unsubscribe" button, and it is nowhere to be found?
The entire point of marketing emails is to generate goodwill with your customers and begin a conversation with them. You want to offer them value in the form of offers or blogs and connect. This approach doesn't work for everyone, and sometimes, they might want to unsubscribe from your email list. If you hide the unsubscribe button, making them jump through a series of hoops and generally make it difficult for them to get off your mailing list, this will generate some serious ill will towards your company.
You want your relationship with your customers to be smooth and positive. Making it as difficult as possible to unsubscribe from marketing emails is going to do nothing to help you in this effort. Just make sure that, at the bottom of your marketing emails, there is a clear line saying, "Click if you'd like to unsubscribe". Odds are that your customers won't click on it, but there are many other customers out there who will resent it if you don't at least give them the option.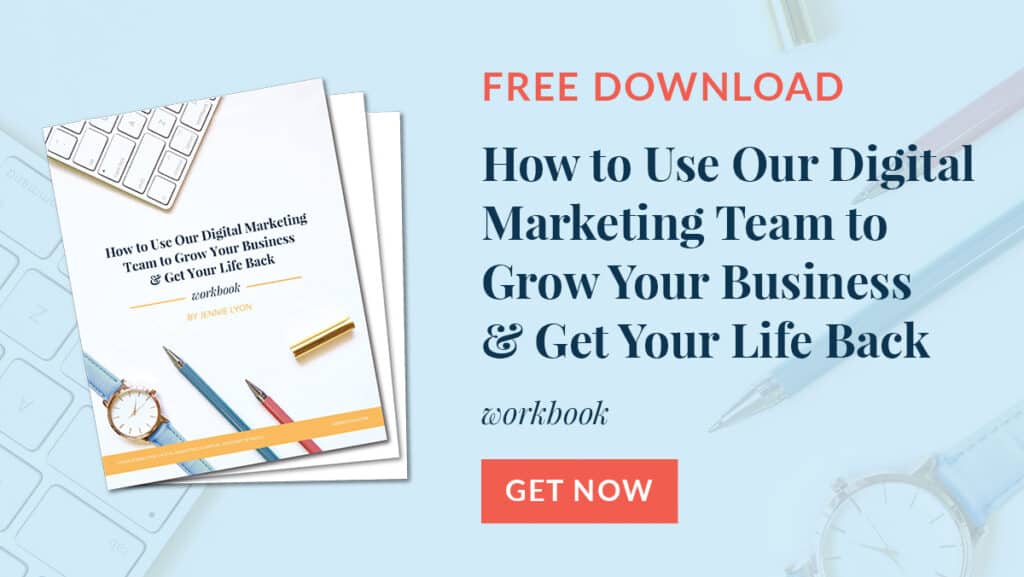 Finding the right balance between scheduling, personalization, tone, and content in your marketing emails can make the difference between engaging with your customers or annoying them to the point where they want to unsubscribe. A great Virtual Assistant should have experience designing email marketing campaigns that convert. They can provide the blogging content, the graphics, the advertising copy, and even set up a mailing schedule so that you can rest assured that your marketing emails will be enthusiastically accepted by your customers rather than thrown in the junk folder.