10 Easy To Use, Must-Have Small Business Software Programs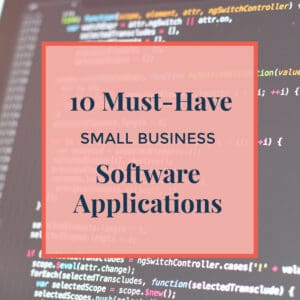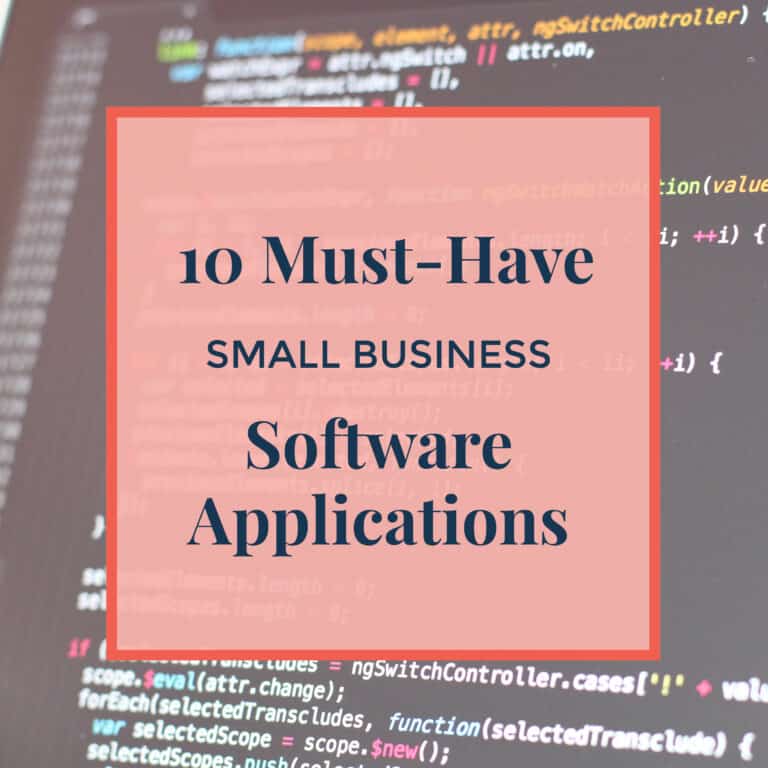 Technology has given us so many incredible things, like modern medicine, instant toast, and spaceships, for example. For me and many other entrepreneurs, one of the greatest gifts technology has given society is the virtual office. We now enjoy the ability to instantly access just about any person, piece of information, and resource imaginable—all from the comfort of a home office.
In addition to the virtual container of the Internet, cloud-based small business software has made it possible to hold online calls and meetings, erect storefronts in cyberspace, and share schedules, data, and media of all kinds. Here are my top 10 can't-live-without software applications for small businesses (in no particular order).
Time Tracking
1. Harvest
Harvest is an intuitive, easy-to-use, cloud-based time-tracking system. Features include an on-screen stopwatch/timer that can be started and stopped multiple times within a job and/or project, which allows accurate tracking even when interruptions occur. Harvest also generates time reports and has a time approval system, and can be accessed from the Internet, smartphones, and other applications.
Project Management
2. Asana
Asana is a web and mobile application designed to enable teamwork and project management without email. My team and I use it to manage and organize tasks and client projects. Asana's check-box task system offers a satisfying, intuitive format, and questions, comments, and documents can be written and attached beneath each project, eliminating disorganized notes and emails about tasks.
[Tweet "We can now instantly access just about any person, piece of information, and resource imaginable."]
Website Management
3. WordPress
WordPress, which began as a blogging system, is one of the most popular full content management systems and website-building tools for small businesses and bloggers alike. With thousands of free plugins and widgets, customizable themes, and community forums, it's an easy, professional-looking choice for entrepreneurs wanting to build their own site.
Email Marketing
4. MailChimp
Mailchimp is my go-to software for creating newsletters and email campaigns. Built from the ground up, the founders created software that allows business owners to deliver professional, elegantly designed emails and newsletters. MailChimp also has built-in features for audience management, tracking, and support.
Document Storage
5. Dropbox
Dropbox is a free data-sharing system that allows teams to access media without sending endless back-and-forth emails. Because files are all saved within the cloud-based software, when one team member changes or moves a file, the updated format is available in real-time to everyone else working on it.
[Tweet "The days of being tied to a desk with a corded phone are over! "]
Shopping Cart Management
6. 1ShoppingCart.com
1ShoppingCart is an all-in-one e-commerce software that handles purchases, memberships, subscriptions, and recurring billing—to name a few things. It is one of the best business automation systems for online stores that want to get up and running quickly. It does, of course, include a shopping cart, checkout, and inventory features.
Virtual Phone System
7. Grasshopper
Grasshopper is a virtual phone system that allows businesses to route calls to their cell phones, making business on the go more possible than ever. Features include the ability to keep your existing business number, multiple extensions for every team member, call forwarding to mobile numbers, and voicemail transcription.
Social Media Management
8. Hootsuite
Hootsuite is an online social media management system that allows users to post social media content (written posts, visual content, videos) to multiple social media platforms at the same time. The scheduling feature is one of my favorites because it allows me to compose a week's worth—or two weeks, a month—of content and schedule it to be posted at specific dates and times on the sites I choose. This feature is Hootsuite has the capacity to post to Facebook, Twitter, LinkedIn, Google+, Foursquare, Myspace, and WordPress blogs.
Calendar Management
9. Google Calendar
This is just what it sounds like—an online calendar that is compatible with all other Google accounts and applications. Google Calendar allows for calendar sharing between team members, the ability to set up reminders and invitations, and syncing with desktop applications.
Client Relationship Management (CRM)
10. vCita
vCita is a client engagement platform that allows clients to access you via online scheduling, payments, and document sharing. In my own business, clients can schedule meetings and consultations with me through vCita and can do so from any page on my website.
What software has made small business management easier for you?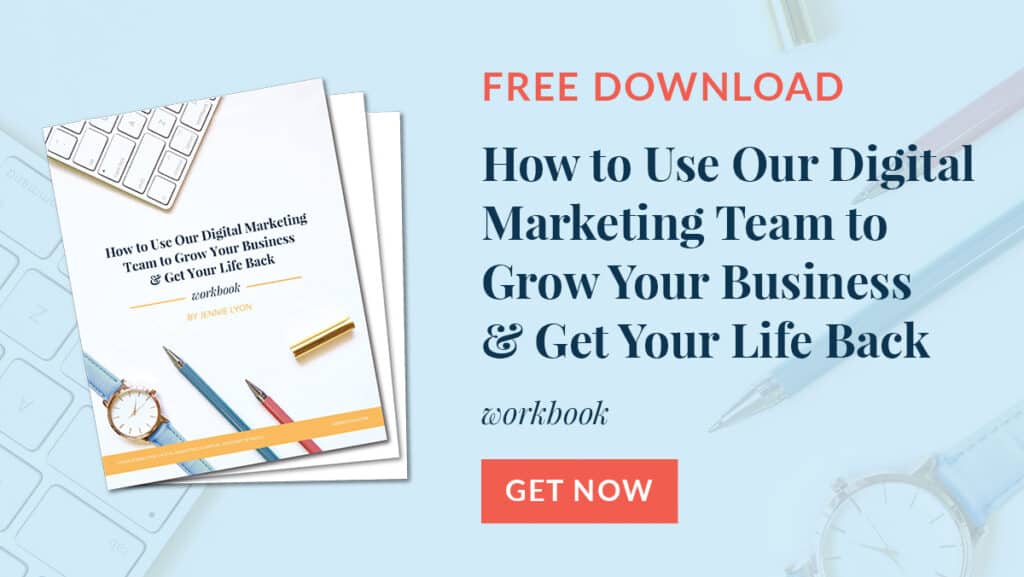 If you're still not sure that utilizing a digital marketing team is for you, check out my free workbook. It will help you decide what projects to hand off and which to focus your zone of genius on.