5 Healthy Lifestyle Habits To Grow Your Business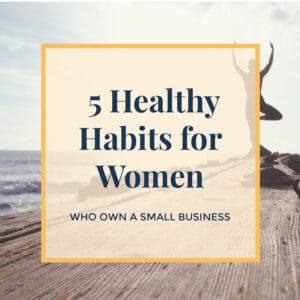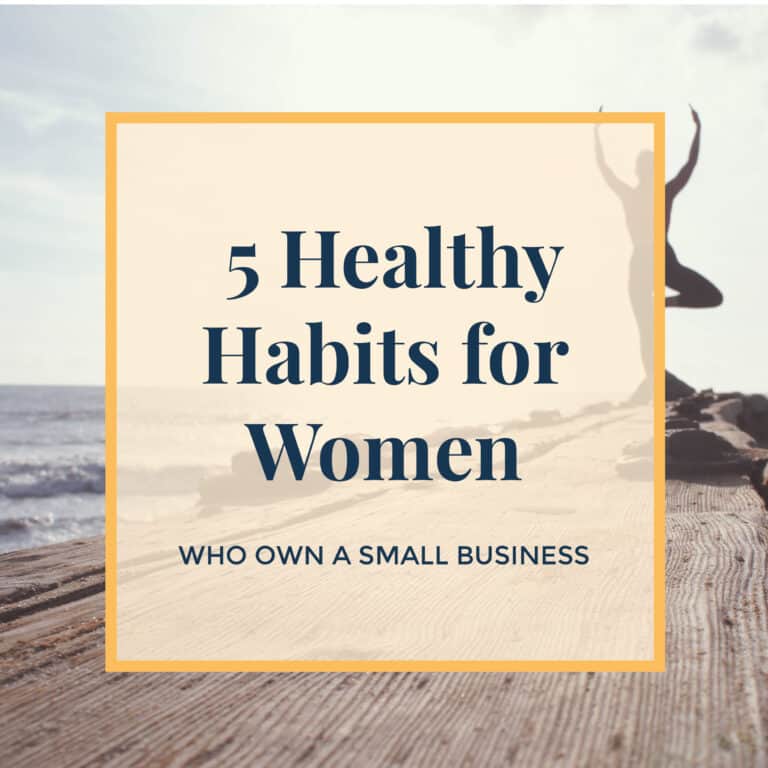 Like most women, you have probably heard that you can't do it all—and you probably try to anyway. It is easy to run ragged trying to juggle your business, social life, family, and household. Remember, though, that you are your company's most valuable asset! Successfully managing all aspects of your life requires balance and prioritizing self-care. Healthy habits help us to be more effective in both business and life. When we are healthy and balanced, we can "do more"—and in less time (which is always the goal). Here are 5 healthy habits for women in business.
1. Healthy Diet and Exercise
Sitting at a desk, even if it's in your home office, tends to invite snacking on easy, processed snacks and staying a sedentary day in and day out—especially when you're busy and don't feel you have time to make yourself decent meals or take a walk. Truthfully, though, you'll have more energy, greater focus, and work more efficiently if you are feeding yourself whole, nutritious foods and moving your body throughout the day. And you don't have to cut a huge chunk out of your day to hit the gym; simply walk around the block while you're on a business call, use a yoga ball instead of a desk chair, or work in a short yoga routine in the morning before work will suffice. If snacking on junk is your go-to bad health habit, spend an hour on the weekends chopping up veggies and cheese or making hummus, and stock your fridge with healthy snacks that you can quickly grab throughout your work day.
[Tweet "Remember that you are your company's most valuable asset! "]
2. Schedule in "Me Time"
Yes, your family, business, friends, dog, sink full of dirty dishes, and church group all need you. But YOU are important, too. Besides, if your emotional and physical reserves are tapped out, you won't have adequate energy to give anyone else. Taking time to get a massage, go for a hike, read a book, or do whatever you do to relax is key to staying balanced, focused, and present with all the people and projects in your life—including yourself! Take your time; you deserve it!
3. Network with Peers
Being our own boss has its ups and downs, and it can be a lonely experience when you don't have anyone to relate to—for better or worse. Connecting with other female small business owners is validating because they can relate to your experience, and you can offer each other insights and encouragement. Maintaining a community of professional peers also tends to open doors and generate great ideas.
[Tweet "Instead of waiting until you're burnt out, set yourself up for success by hiring help now. "]
4. Focus on the Good
When you're running a business—or a household, family, or 5k race—roadblocks are a virtual guarantee. If you allow yourself to get hung up on any given failure—or a series of misses—you run the risk of being pulled under by disappointment. Practice acknowledging mistakes, taking a lesson from each one, and letting them go. It may help to pin an inspiring quote on the wall of your office, set pop-up reminders on your phone that tells you how great you're doing, or use a positive daily affirmation. When we focus on the opening between obstacles, the obstacles tend to move out of our way as if by magic.
5. Get Help
We all reach the point when we realize we need help, and most of us gladly accept it once we're there! Instead of waiting until you're exhausted and desperate for an extra set of hands, set yourself up for success by hiring someone now. Virtual assistants can support you in just about any area, from bookkeeping to content management. If you're a working mom who can't seem to balance caring for your children with managing your business, hire a nanny for a few hours a day. Enlisting support is a great way to ensure that everyone's needs are met and that no aspect of your life or business falls by the wayside.
What healthy habits keep you motivated as a female small business owner? What have you learned from other successful women in small business?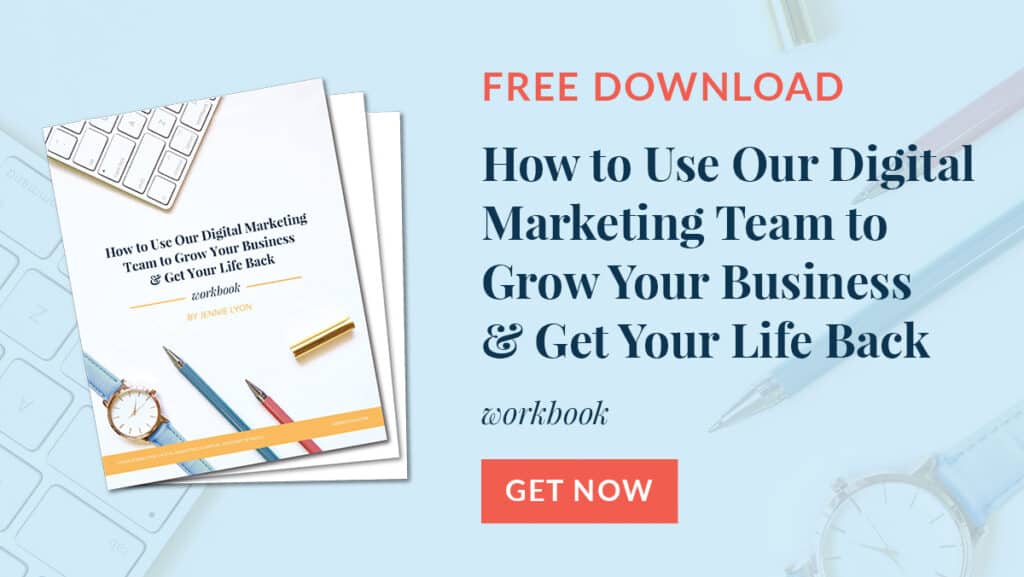 What better way to take care of yourself than a little vacation? Feel completely at ease knowing that your business is running right along with this workbook while you take a much-deserved break.