4 of the Best Tools for Starting Your Online Business 🔨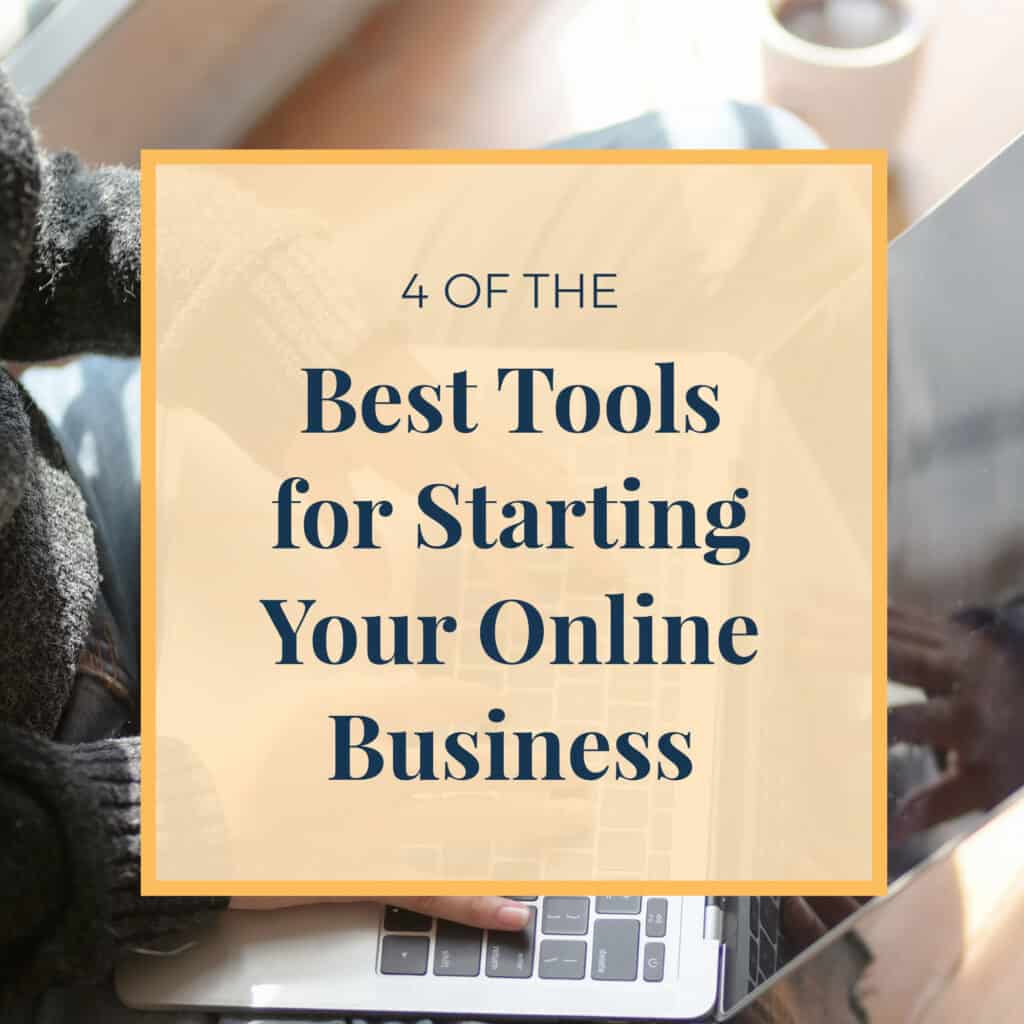 Do you have the right tools to run your online business?
With countless businesses shifting to online-only, many long-time small business owners are worried that they might not have the tools they need to manage their business effectively. Keeping on-track when you're working from home can be challenging, and without the right resources, it's much, much harder.
Thankfully, I've been working from home for years, so I can help. Here are some of what I consider to be indispensable tools for any online business, small, medium, or large. What's even better is that most of them are 100% free for their basic packages, which is likely more than enough for most small businesses. With these tools, you'll be running your online business like a pro! And if you need any help getting everything set up, I'd be delighted to give you a hand!
Zoom
Fifty years ago, any vision of the future wouldn't haven't been complete without video phones. And oddly, they never really materialized. That is, until the last decade.
Today, services like Facetime, Skype, and Google Hangouts are incredibly popular, offering excellent video and audio communication functionality. Moreover, they've become absolutely essential for most business communications. And for my small business money, you can't beat Zoom when it comes to holding online meetings!
Zoom is a video communications platform that allows for up to 100 people in each meeting. You heard right, 100 people! And that's with the free package! Its popularity has shot up in recent times, making it the video communication platform of choice for thousands of organizations across the world.
Personally, I find Zoom incredibly useful for talking with my clients when a phone conversation won't do. Sometimes, you need to see someone's face to know what they're thinking. Plus, it gives you a connection that voice alone can't match.
[TWEET "Running an online business requires the right tools. Here are some of my favorites!"]
Kajabi
All-in-one business solutions can be very attractive for small businesses, especially ones that are primarily online. They can provide you with everything that you need to run your business, offering fantastic value for your money.
That's why I highly recommend Kajabi. It can replace many of your commonly-used business services and platforms, integrating them all in a single place. For example, Kajabi can replace website building services, email management programs, email campaigns, and much more.
As there is so much functionality packed into Kajabi, it can take a while to learn how to use it effectively. Of course, that's one of the reasons why you come to a virtual assistant like me!
Later
Instagram has rapidly supplanted Facebook as the social media platform of choice for sharing photos and other graphical content. And that makes sense, as back in the day, Facebook was all about sharing with your friends. Instagram offers that same experience, but with fantastic digital marketing tools for businesses and organizations of every size.
Keeping track of posts, however, can be ridiculously time-consuming. Thankfully, there are tools like Later out there that help you manage Instagram and make the best use of the features it offers. Using Later, you can consolidate all of your content related to your posts in a single place. You can then schedule your posts so they will go out at times of the highest engagement. And on top of that, you will get an incredible amount of data and analytics about how your posts do, helping you build up your audience.
Teamwork
One of the challenges of running an online business is keeping all of your tasks straight. You're going to be juggling multiple projects, clients, appointments, and daily chores. On top of that, you're going to need a way to communicate with your team instantly. Teamwork offers all of that and more!
Teamwork is one of the premier project management tools available today. It has a simple and intuitive design that is easy to learn, which is remarkable given the level of functionality it offers. Once you populate your Teamwork with a variety of your projects/clients, you can create tasks that will help you keep track of everything at your business. With a great calendar system, file storage, and collaboration tools, I couldn't run my business without it.
Teamwork also offers a robust team chat program that matches Slack blow-for-blow, but it's fully integrated into the project manager. It provides you with tremendous value, whether you are an established mid-sized business or a new start-up at home.
Asana
If Teamwork doesn't rock your boat, there are tons of alternatives out there. Asana is a tremendously useful program with some excellent functionality (I've used it in the past). It has a similar interface to Teamwork, but what if you're looking for something completely different to handle your project management…?
Trello
On the other hand, Teamwork might not be quite your style. Everyone has a different way of visualizing their projects, clients, and tasks, and maybe a list format isn't ideal for you. Well, no worries there because Trello is coming to the rescue with a Board View format!
[TWEET "If you're an entrepreneur, you need the right tools to make your business a success. Here are some of the best!"]
You'll notice that the thing that ties together many of these tools is automation. By using them, you can automate many of the time-consuming tasks that distract you from your daily workload. I find that one of my biggest time-sinks is new client onboarding. It should be a time of celebration, but it's just so much work! However, if you take some steps to automate the process, your new clients will be onboarded without you having to lift a finger! If you want to learn how, download my free 7 Steps to Automating Your Client Onboarding: Workbook. And if you'd like a hand getting all of those processes set up, I can get it done in no time!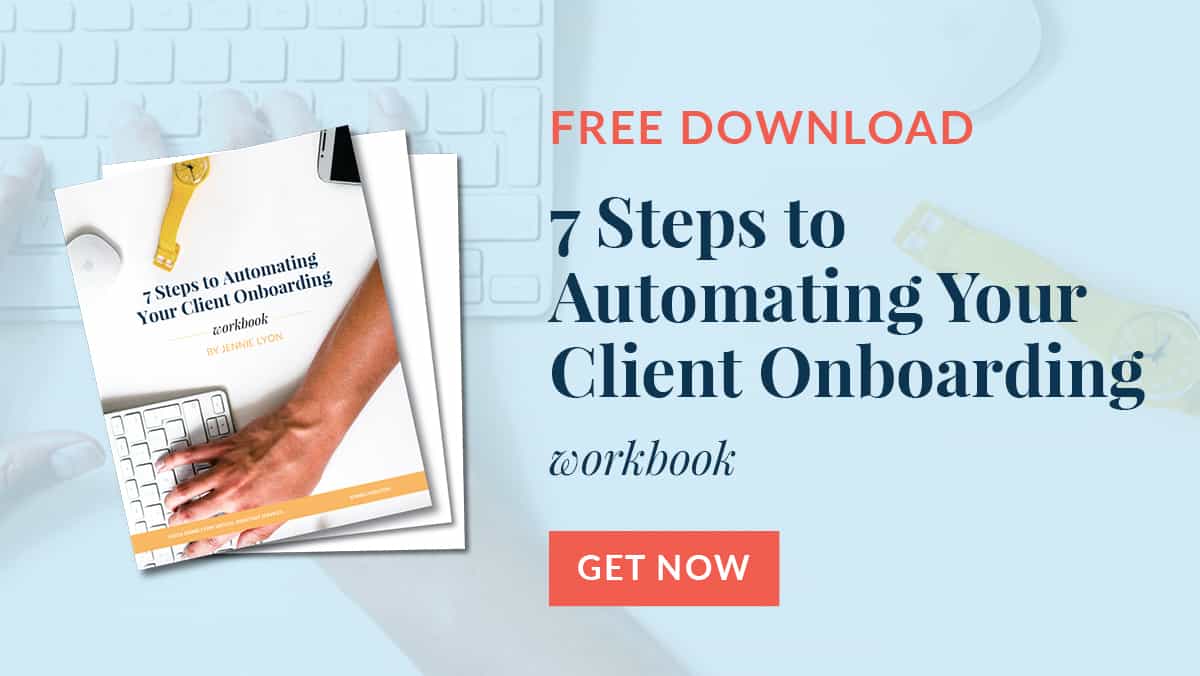 On that note, all of these tools are incredibly useful, but they do take some time to learn. If you want a shortcut, I can help. I'm an expert in all of these entrepreneurial tools and many more. If you'd like me to get everything set up for you, contact me today for a free consultation. We can talk about which of these services is right for you, and I can even give you some guidance on how to use them (or I can take care of that for you too)!