5 Tips for Utilizing Your B2B Relationships for Social Media Exposure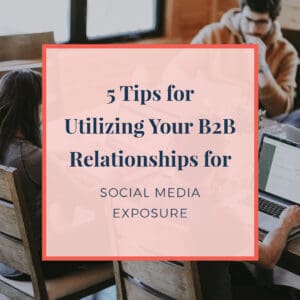 Business to business (B2B) relationships can be valuable assets for a small business, especially when it comes to gaining exposure on social media. Cross promotion through social platforms is a great way to attract new followers and new clients. It's an "I'll scratch your back if you scratch mine" deal, though. You won't get exposure for nothing; whoever you're working with will expect to be given similar exposure in return. This is great because it can strengthen a whole network of independent businesses and form long-lasting partnerships!
[Tweet "Social media isn't just for marketing to clients. Use it for connecting with other businesses."]
Most articles out there dealing with B2B and social media are about using Twitter, Facebook, or LinkedIn to sell your services or products to other businesses. However, this approach completely neglects the power of your existing B2B relationships! All that networking with other small businesses and cultivating strong ties with them has huge potential. Their clients and followers will likely be an ideal audience for your business, too. Today I'm sharing the strategies I find most effective for harnessing your B2B connections to gain exposure on social media.
#1: "Round Robin" Posting
No, I'm not talking about particularly plump birds with red breast feathers! This is about having a series of themed posts from multiple small businesses on the social media platform(s) of your choice. Each post tags or links to the next business or all of the businesses participating—depending on whether you're working with a character limit!
#2: Collaborative Giveaways & Contests
Want to incentivize readers to follow your social media accounts when cross promoting with another small business? Run a contest of some sort and I guarantee it will multiply the number of new followers you'd get from just being tagged in a standard social media post! Everyone loves the chance to win something. Sometimes even if it's just the recognition of having made the most creative entry to a competition!
#3: Reciprocal Link Journalism
Business blogs, especially those with plenty of followers, can be a great place to be linked because they're very searchable. Collaborate with another entrepreneur to write related blog posts. Link to each other's primary social media platform this way you can gain tons of new followers! Cross promoting with complimentary businesses helps expand both of your networks. Don't want to write a long form blog post? Try adding reciprocal links into your email newsletter or ezine. Templates for these from your email marketing system make it easy to add a section that you can use specifically for cross promotion.
#4: Guest Blogs
Speaking of blogging, why not write a guest blog for one of your B2B contacts? If they have a widely-read business blog, it can be great exposure for you. I write guest blogs for lots of websites, especially those that I have some kind of connection to. It's always a great source of incoming traffic and followers for my social media accounts.
#5: Asking Nicely
Sometimes getting your social posts shared or retweeted or regrammed by other, related businesses is just a matter of bringing it to their attention! If you've shared a link to your latest article, and it covers a relevant topic for the followers of another small business, you might be able to drop them a quick note. Keep it friendly, professional, and don't make it sound forceful. You just want to let them know that you've recently published something that you think would be of interest to their followers. Give a good reason for this, and ask them to share it if they also find it useful or illuminating.
The most important thing to keep in mind with this tactic is to avoid spamming other entrepreneurs. They're just as busy as you and I. Asking them to share every blog post of yours—regardless of its relevance—gets annoying fast. Try to spread these requests around your B2B network, and don't go to the same contact too often. And, of course, return the favor and share content that other businesses have created!
[Tweet "Leveraging your B2B relationships to gain social media exposure is great for attracting followers."]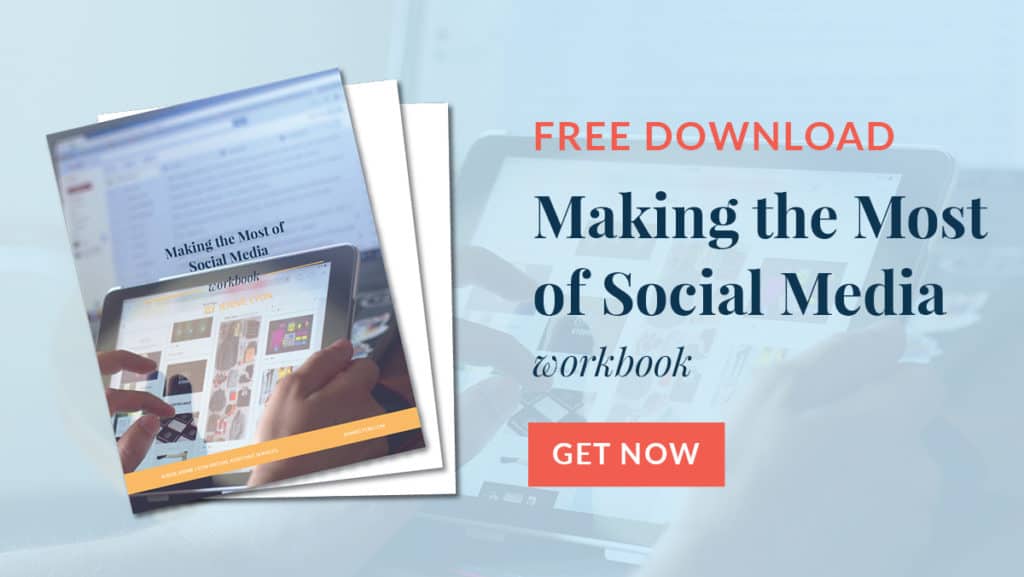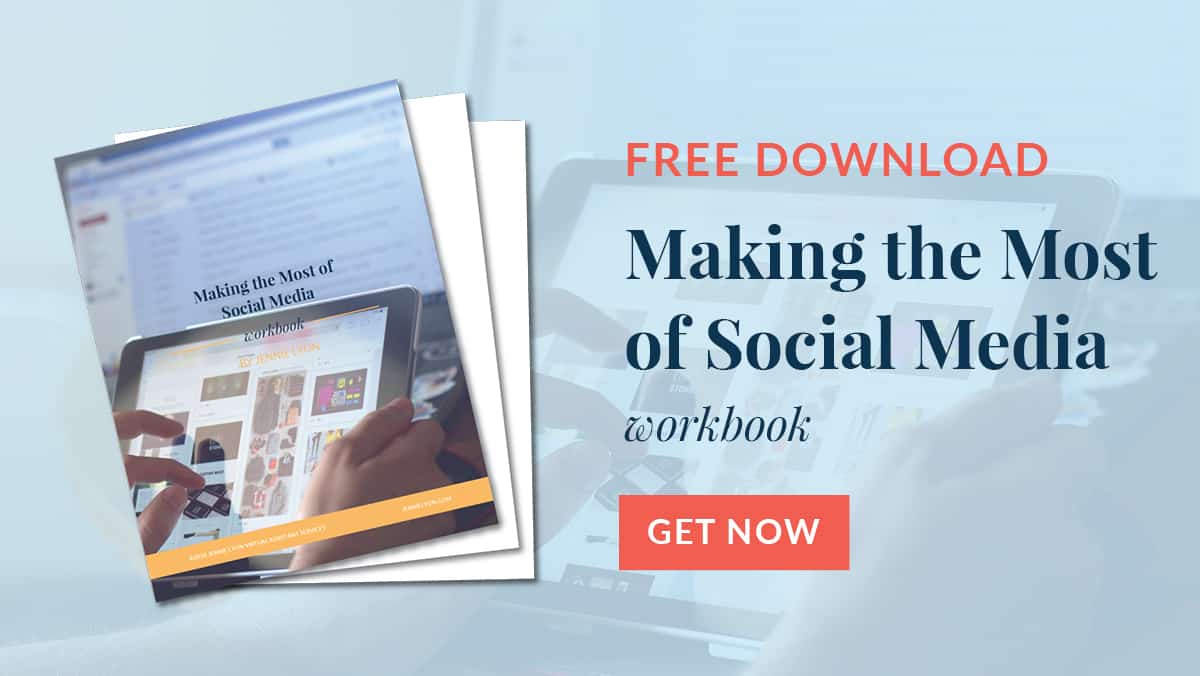 Make sure you grab my free download: Making the Most of Social Media workbook to help get you started. I hope these strategies give you some ideas for how to make your B2B relationships work to your advantage on the social media front! There are countless other ways to utilize these connections. Why not try suggesting one of these ideas to trade organization groups or professional forums? Or if you don't have time to handle all the little organizational details, try hiring a virtual assistant to help out! Schedule a free consultation with me and we can talk about B2B cross promotion strategies.