How Have Things Changed Over the Course of Your Year?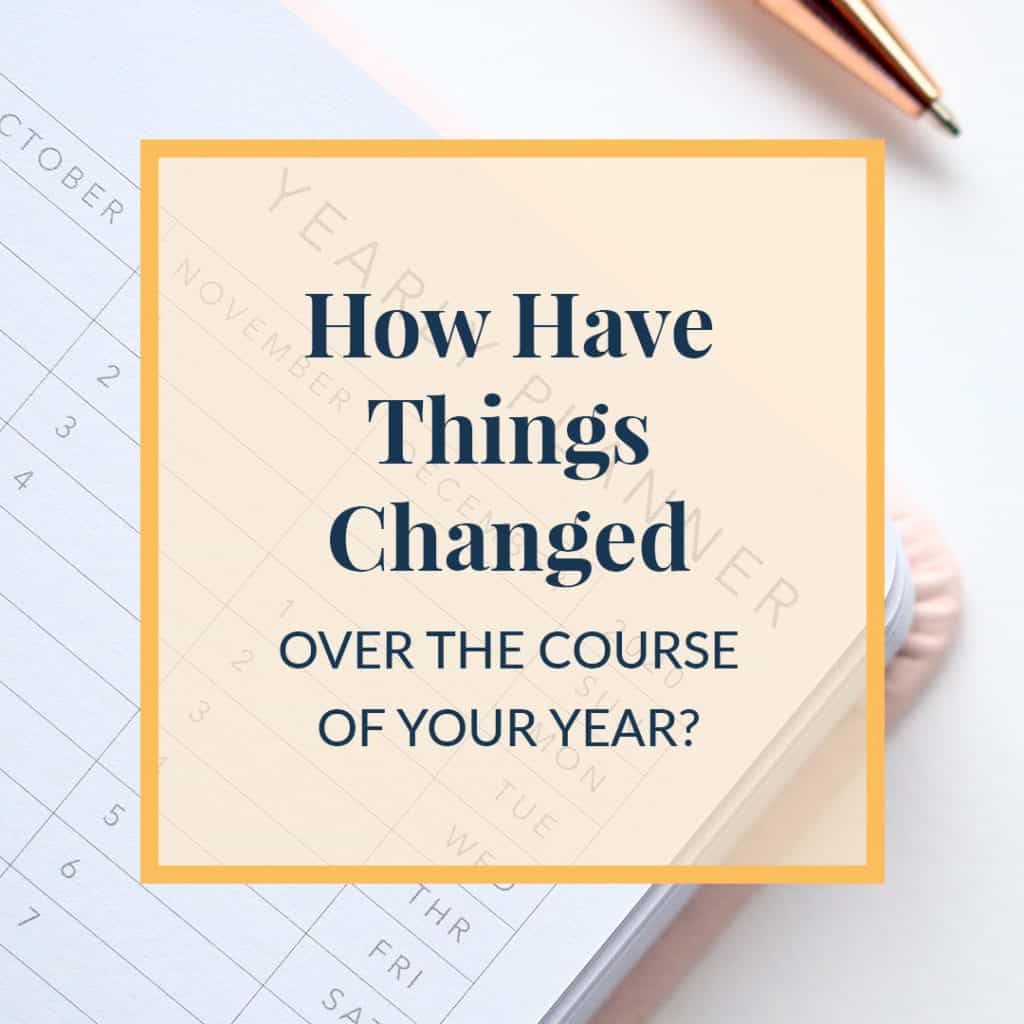 New Year's Eve is fast approaching, and that means a brand-new year will be starting soon. Around this time, I tend to start looking back on everything that I've accomplished over the last 12 months and everything that has changed. I'm not just talking about my business; I'm talking about my life. As a small business owner, everything that happens to you impacts your livelihood, so a comprehensive post-year review can be both healthy and useful for moving forward.

Reputation Management
Online, even a hint of a negative customer experience can stick out like a sore thumb. That's why it's so important that you or someone on your team is always on the lookout for reviews and comments left on sites like Yelp or Google Reviews.

Online reviews are a godsend for businesses, providing them with third-person testimonials for free! If all you are finding are positive messages, great! You should respond to them with thank yous. But if you find a negative message or criticism, it's imperative that you respond immediately to see how you can fix their issue. Even if you aren't able to satisfy that customer, other potential customers will at least be able to see that you tried.

The end of the year is the perfect time to do a major sweep of the internet to gauge your online reputation. Good or bad, it's vital that you know just how your small business' reputation has evolved throughout the year. This will allow you to either double down or do a significant course correction in the year ahead.

[Tweet "With the end of the year, it's time to take stock of everything that's changed at your business over the last year."]
Client Care
A year can bring quite a bit of change to your relationships, including the ones you have with your clients. Changes in their lives and yours could mean that you have drifted apart since last January. Alternatively, they might currently be featuring prominently in your life and business. Regardless of your current level of contact, it's imperative that you made a substantial impact on your clients to cement yourself in their mind as the "go-to" person in your industry. This requires excellent customer service. So, how did your customer service go this year?

Excellent customer service can mean so many things, but I like to think of it as going to extra mile for your clients and customers. This can mean throwing in a few extras every now and then. For example, the holidays just wrapped up. Did you send all of your clients holiday cards? If not, maybe you should put that in your project management system for next year before you forget! Or, drop them a Happy New Year card in the mail today!

Email Marketing
To build real customer relationships, you need to be in contact with them on a regular basis. If they aren't a current customer, then you will need to reach out to them, and the best way to do this is through email marketing.
Email marketing has many components. It could be a quarterly digital newsletter. It could be a weekly newsletter, where you offer them your latest blog, deals and specials on your services. It could simply be greetings at the most important times of the year, like the Fourth of July, the winter holidays, or their birthday. What's important is that a system is set up so these contacts will be sent out at regular and predictable intervals to increase open rates and the likelihood that they will end up in your customers' inboxes!
Take Stock of Your Brand's Assets
When you look at how your small business has grown over the last year, it's obviously important to look over your financials and sales. But there is another way that your business grows and that's through your brand's assets.
Just as an example, I revamped my website this year (have you checked it out yet?). It was a lot of hard work (believe me, I'm a perfectionist about these kinds of things), but I am thrilled with the way it turned out. When checking in with my brand's assets this year, I can now count a new website among them.
It's the same with a blog. Let's say that, starting in the new year, you're going to put up a weekly blog. By the end of the year, you're going to have 52 polished, professional blog posts that you can use for any number of marketing purposes. You can repost them to Facebook, you can use them in email marketing, or you can even repurpose them into an ebook. These 52 blogs are brand assets that are very valuable and you will have for the rest of your business' lifespan.
[Tweet "Do you know just how many things have changed for you and your business over the last year? The end of Dec is a good time to check in!"]
Look at Your Email List
While a website might be the beating heart of your digital marketing, your email list is kind of like the lifeblood. Without a robust and active email list, your business' ability to reach out to customers is going to be limited.
Take a look at your email list as it existed last December. Take a look at it now. How many more names and emails are on that list? If you can only count a few of them, then you might need to do something drastic over the next 12 months to supercharge its growth. Some of my favorite ways to boost my email list are to offer free and valuable content upgrades to people who give me their email address. It might be worth getting some opt-ins and lead magnets together so you can do something similar to boost your email numbers next year.
In fact, let me do you a favor, download my free workbook that walks you through writing your own business plan! If you do one thing for your business before the end of the year, create your business plan!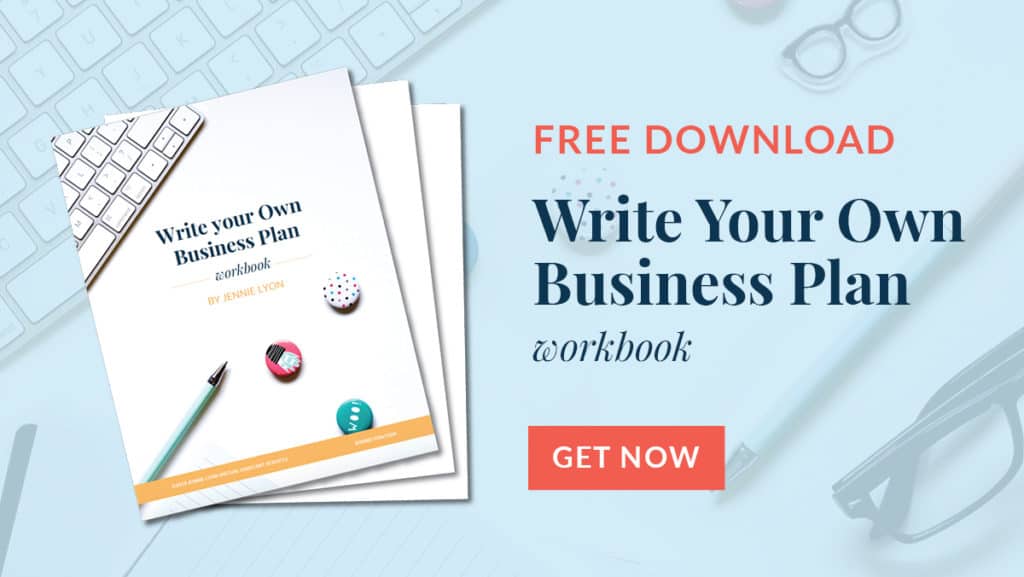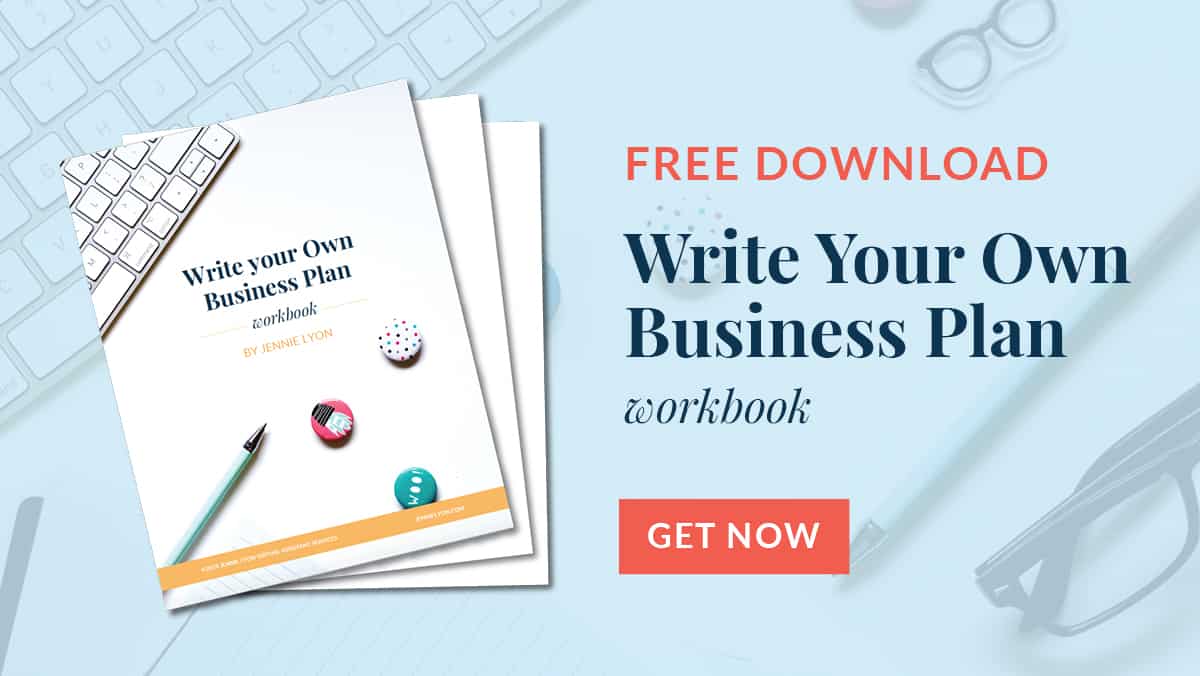 This last year has been pretty huge for me. Major changes in my life, like my son skipping his senior year of high school and going to university, have been both wonderful and exhausting. It's times like that when I'm glad I have a virtual assistant who can pop in to help!
If you feel the same way, you want some coaching help to get you through it, or if significant life changes in your life or business are distracting you from your work, make your resolution next year to hire me as your virtual assistant. I will do whatever I can to make the upcoming year even more successful than your last!