How To 10x Your Email List This Year Using Social Media
Email marketing is one of the most effective ways to reach and engage with your target audience. You need a solid email list, and social media can be a powerful tool if you're looking to increase your list. In this episode, I'll show you how to 10x your email list using exclusive strategies and expert tips to attract and retain more subscribers. 
Blog Overview:
Grow Your Subscribers
What first comes to mind when you have to reach someone? Your phone, right? And then, you commonly reach out directly or via social media. Why? That's because it's the easiest and fastest mode of reaching people. Especially in the world we live in today. Not only is this a great way of connecting with people, but you can also use DM's to grow your email list. How? There are several ways, like Chatbots, conversational marketing, and sharing the link to your email sign-up form on platforms like Facebook and Instagram. To maximize the effectiveness of this strategy, I always make sure to include a clear call-to-action (CTA) in my post and/or message, such as "Sign up for our email list today!".
Pro Tip: Make sure your email sign-up form is listed on your site, in your social media profiles, or in any tool such as Linktree. By encouraging your followers to sign up for your emails and making it easy for them to do so, you can start growing your email list.
Social Media Contests
Running social media contests is another great way to grow your email list, and contests are an excellent way to encourage people to join. You could also partner with influencers or other businesses in your niche by using eye-catching visuals and clearly stated requirements.
Pro Tip: It's also important to make sure that you comply with the terms of service of the social media platform you are using, as some have rules around running contests and promotions that can get you banned if not adhered to.
Share Valuable Content
Sharing useful content on your social media profiles is another excellent way to increase the size of your email list. You can attract new subscribers interested in the topics you cover in your emails by providing valuable information to your followers that are relevant to your email list. Remember, content is king.
When sharing content on social media, use engaging visuals and headlines that grab attention. Additionally, you should share a mix of different types of content, such as blog posts, infographics, videos, podcasts, and more.
Pro tip: You can also use social media to promote your lead magnets, like ebooks and webinars, and make them easy for people to access. Hence, GROWING your list.
Capitalize on Social Proof
To grow your email list, use social proof. Social proof refers to the idea that people are more likely to take action if they see others have already taken action. By sharing testimonials and screenshots of comments regarding your email content, you can demonstrate the value of being on your email list and encourage more people to sign up. It takes a village, and that village is your loyal following.
Pro Tip: Testimonials are particularly persuasive because they come from real customers who have already benefited from your email list, making them an effective persuasion tool.
Retargeting Ads
Another efficient method for expanding your email list on social media is retargeting ads. There are tricks that allow you to retarget people who have visited your website but still need to sign up for your email list. These visitors can be reminded of your brand and persuaded to subscribe to your emails by seeing advertisements while they browse other websites.
You must install a retargeting pixel on your website to set up retargeting ads. This pixel lets you track website visitors and create targeted audiences. You can create retargeting ads using this audience on websites like Facebook, Instagram, and Google.
Pro tip: You can showcase your goods or services and make it simple for people to subscribe to your email list by using different retargeting ads, such as display ads, video ads, and carousel ads (this is my personal favorite).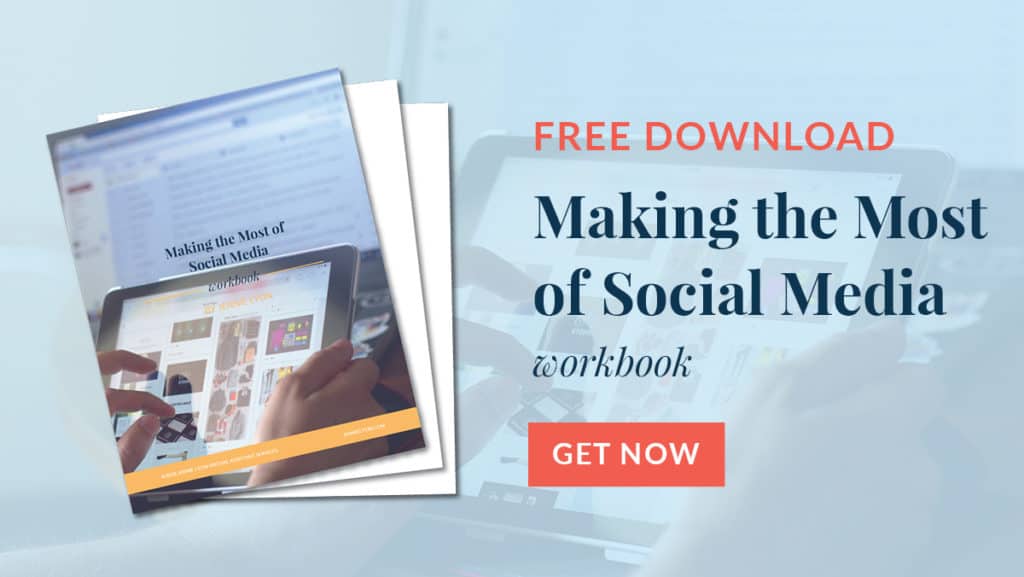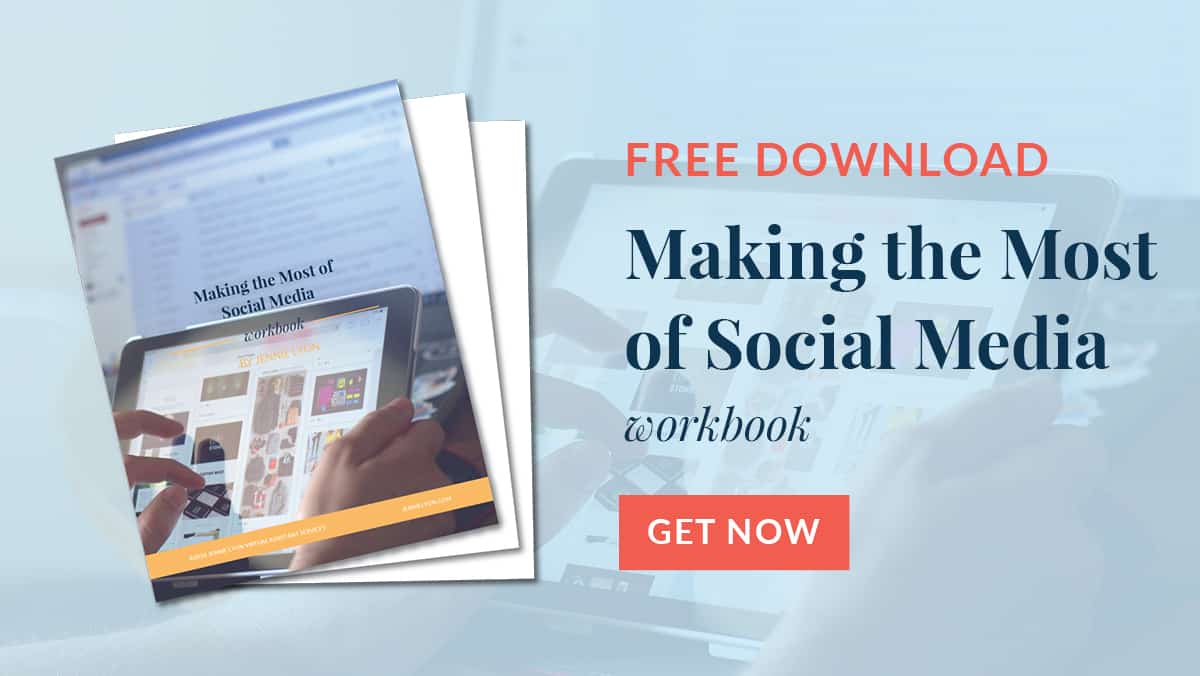 Resource: Making the Most of Social Media– There are so many different social media networks out there, each serving a different purpose. While Facebook connects you to all of your friends, Twitter allows you to share your thoughts in quick 280-character posts. Learning how to utilize the strengths of each social media network to get the word out about your business is the secret of online digital marketing. In this workbook, I will teach you how to get the most out of each social media network.
Collaborate with Influencers
We all have popular friends on social media and aren't shy about it. Collaborating with influencers is a great way to grow your email list. Influencers have a sizeable following, and promoting your email list to their followers can help you reach new audiences.
Selecting influencers who support your brand and have a fan base pertinent to your niche is crucial when working with them. If not, you are growing your list with people who eventually unsubscribe and/or never convert. You can approach them with a proposal for a collaboration, or a sponsored post, which you'll often have to pay for.
Optimize your Lead Magnets
Optimizing your lead magnets is another important aspect of growing your email list using social media. Lead magnets are resources, such as ebooks, webinars, templates, etc., that you offer in exchange for your audiences' email addresses. So it's important to make sure they are visually appealing and easy to access.
Make sure your lead magnets are valuable. Relevant to your target audience and complement the subjects you cover in your email list to maximize their effectiveness. Also, make sure they are visually appealing and easy to read and use high-quality graphics to make them more engaging.
Ensure your lead magnets are easy to access by having a clear call to action on your website and social media.
You can also use social media to promote your lead magnets by creating a landing page or an ad that directs people there.
Use a Link Shortener
A link shortener is a tool that makes it easier to share links on social media. I use bit.ly, but many other options are available. This can help you attract more subscribers, as the link is more visually appealing and takes less space in a post or bio.
Pro Tip: A link shortener can also help track your email sign-up form link clicks. This can give you valuable insights into the performance of your campaign. You can see how many people are clicking on your link, where they are coming from, and which social media platform performs better.
Test and Measure
Testing and measuring are important aspects of growing your email list using social media. You should regularly experiment with various strategies and track your outcomes to make sure you're employing the most successful ones. You can then make adjustments based on what is working and what isn't.
When testing different strategies, start with a small-scale test and gradually increase the scale as you gather more data and make adjustments as you go. This is important. You can test different types of content, different calls-to-action, different visuals, and different targeting options. This will help you maximize your efforts and achieve your goals more efficiently.
Utilizing social media to expand your email list necessitates a strategic approach incorporating several techniques. It takes time, but over time, it is worth it. These techniques support your efforts to connect with and grow your target audience and draw new email list subscribers.
Action Steps
Use social media to promote your newsletter: Share the link on your social media profiles and encourage your followers to sign up for your emails.
Run a contest for a limited time to boost your list in waves: Schedule one to wrap up Q1.
Make sure your content is relevant: Deep dive into your analytics to see what you are ranking for and what has the most engagement.
Get your social proof out there: Share testimonials or UGC content to boost your credibility.
Use retargeting ads: Use retargeting ads to target people who have visited your website but haven't signed up for your email list.
Collaborate with influencers: Partner with influencers in your niche to promote your email list to their audience.
Optimize your lead magnets: Make sure your lead magnets are ALL visually appealing and easy to access. Perform an overall audit.
Test and measure: Test different strategies and track your results to see what works best for growing your email list.
Schedule a call with me today if you need help with your social media strategy or someone to simultaneously take over your entire social media presence and grow your email list.
Links for this episode:
Rate, Review, & Subscribe on Apple Podcasts
If you like what you hear on the podcast, please consider rating and review my show! Click here, scroll to the bottom, tap to rate with five stars, and select "Write a Review." I would love to hear what episodes you enjoy!
If you haven't done so already, please subscribe to the podcast. I'll be adding new content weekly; if you're not subscribed, there's a good chance you'll miss out. Subscribe now!