How to Build a Brand from Scratch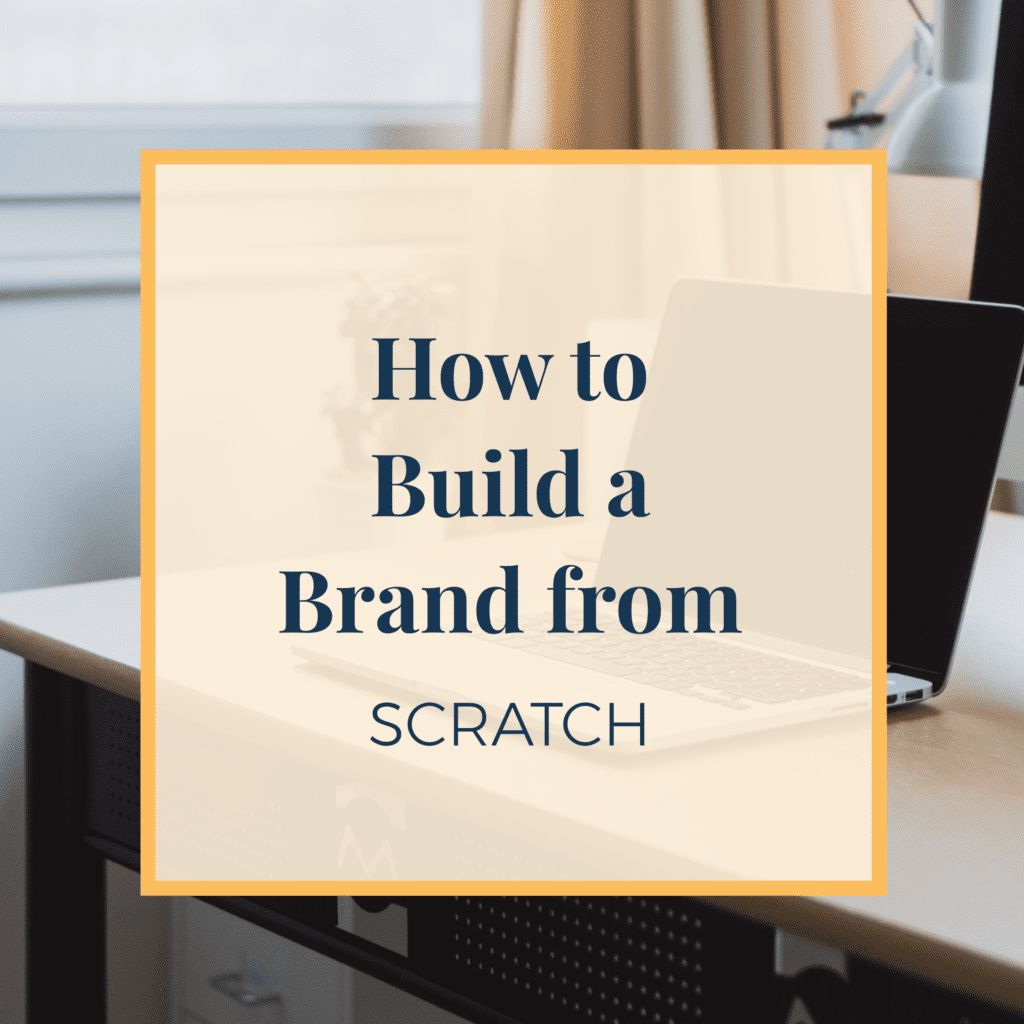 How exactly do you go about building a brand for your new business?
Over the last few weeks, we've been taking a look at the various aspects of brand building. This included the basics of branding, graphic design, and how to rescue a struggling brand. But you might be wondering, but how do I start building a brand from scratch? Well, help is on the way!
What is a Brand?
As I've said before, a brand is like a container that holds all of the assets, both tangible and intangible, of your business. Everything from your logo and color scheme to your customer service and taglines make up your brand. It's something that lives in the consciousness of your customers and can be ever-changing, ever-growing. A brand can skyrocket to success and esteem, only to crater to failure and dismissal in only a few years. Or, if managed effectively, a brand can become stronger and stronger, only reinforcing a positive message in the hearts and minds of customers.
How Should You Start Building a Brand?
The first step in building any business is an idea.
An excellent idea for a business is like a seed that everything grows out of. Entrepreneurs across the country work tirelessly to bring their ideas to fruition. Often, the thing that separates the successes from the failures is an entrepreneur's understanding of branding.
The key parts of your brand should be developed right from the start during your brainstorming sessions. This is where you make general ideas and plans for how your business is going to work. You need to go beyond the structural components of your business, like budgets and investments. You have to build yourself a complete picture of the audience you are going to be targeting, the marketing you want to focus on, your goals, and, most importantly for your brand, your values.
Once you have a rough but comprehensive picture of what you want your business to become, it's time to write a business plan. This is a blueprint that will show you the path forward for your business.
Not Sure Where to Start?
If you aren't sure where to start with your business plan, I have a free Write Your Own Business Plan workbook that can help! Download it to start building the fundamentals of your business and your brand.
One of the best ways to quickly define your brand is to be creating content, both paid and free, constantly. Once you've developed your product line, it can be a great idea to develop content that will support it and the values of your company. By building a professional website, you will have a great place to put a spotlight on everything your business is about, including your products and services. A weekly blog can be a fantastic way to show off your brand's ideals and values while also providing your audience with free and valuable content. And if you want to show off that you genuinely care about your customers, how about taking one of your large pieces of content and give it away for free? This doesn't need to be forever, but can be a great way to build engagement with your audience, right off the bat.
[TWEET "Building a business from the ground up isn't enough. You also need to build you brand, right from the very start!"]
You Need to Be Patient
Patience is considered to be a virtue, but boy, it can be frustrating to wait.
When you first get your business off the ground, it's going to take some time to build up a customer base and get the word out about your new enterprise. Similarly, your brand is likely going to have a similar slow start. It takes time for your brand to take root in people's consciousness, so you can't expect people to know your business by name only a month after you launch.
There are ways that you can speed up brand awareness, however. Social media marketing, for example, is an outstanding method of getting your brand name out there and building up a following. The trick is that building social media campaigns, let alone continually monitoring your social media accounts and building engagement, is a full-time job. Larger companies hire social media managers to take care of this for them, but you likely won't be able to afford that, as you're still just starting out.
Thankfully, you can use me to provide the same service at a much cheaper cost! By hiring a virtual assistant to take care of your social media and digital marketing, you will get your brand out there on the internet without having to pay a full-time employee or take up hours of your own time that could be better spent doing the things that only you can do.
Unforeseen Circumstances
Remember earlier when I said that brands are living things? Even if you plan down to the finest point, it's impossible for you to fully take charge of what your brand will become. That's because the perception of your brand is in the eye of the beholder. You can promote certain values, workplace culture, and products/services, but it's how these things are perceived by your customers that actually define your brand.
This is why it's so important that you take the pulse of your audience every chance you get. It can be tricky to see your brand from the "inside," so getting an outside perspective is essential. If you think that everything is going swimmingly, but some of your customers have a negative impression of a part of your brand, it's best to listen to them closely. Even the most negative and unfair complaint might have the smallest nugget of truth buried inside.
This is why reputation monitoring is essential to building your brand. You need to be aware of every single review that goes up about your business. The usual sites are Google, Yelp, Facebook, TripAdvisor, and even the Yellow Pages. If you're too busy taking care of the day-to-day of your business to constantly check up on these sites, you can hire me to do it for you. I'll monitor every word about your business that's said online, giving you a heads up if there is something that you should know. I can also respond to these comments, especially customer complaints. Even taking a few minutes to write a response to these negative comments will reflect well on you. Customer responsiveness is a brand quality that you want to cultivate, regardless of the type of business you have.
[TWEET "Have you taken the necessary steps to define your brand for your brand-new business? If not, you better check out this week's blog!"]
Need Help Getting Started?
If you've been struggling to define your new business' brand, you're not alone. It's a struggle that all entrepreneurs, even experienced ones who have started multiple businesses, struggle with. Hiring a virtual assistant team can help you create the concrete steps you need to build your brand from the ground up!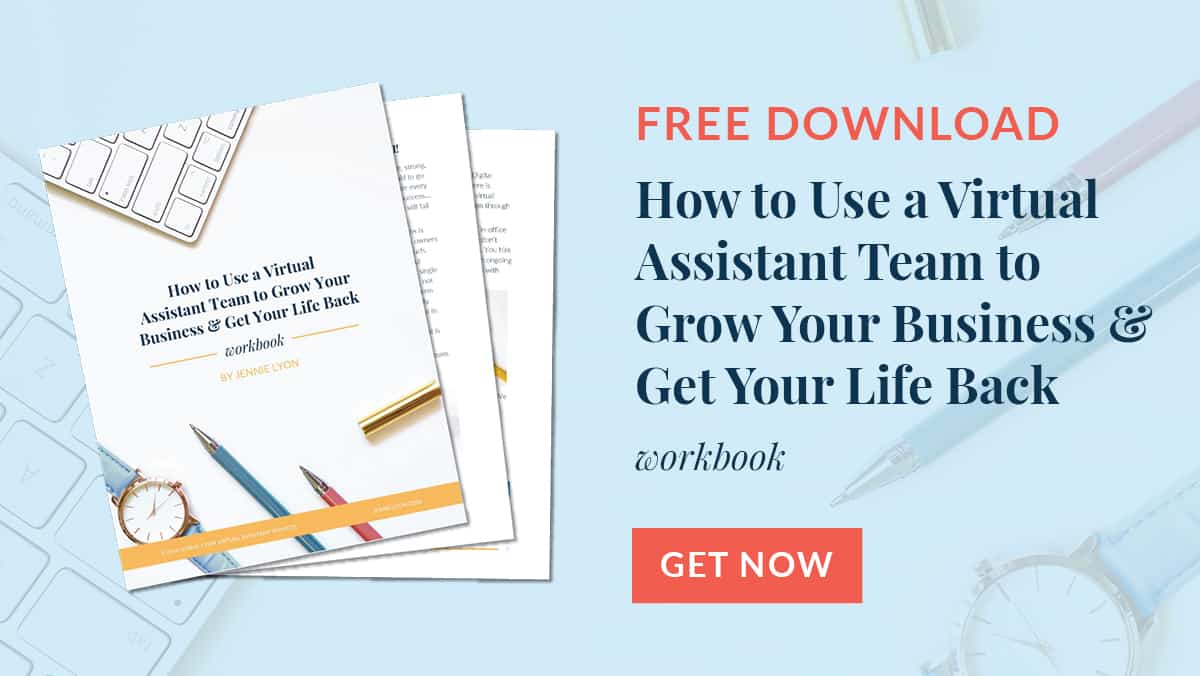 If you are still feeling uncertain about how to define your branding, please feel free to contact me today. I'd love to brainstorm some ideas about how your business and how we could best communicate its attributes to your audience, thus building your brand's perception in their eyes!