Why Good Branding is So Important to Your Business Strategy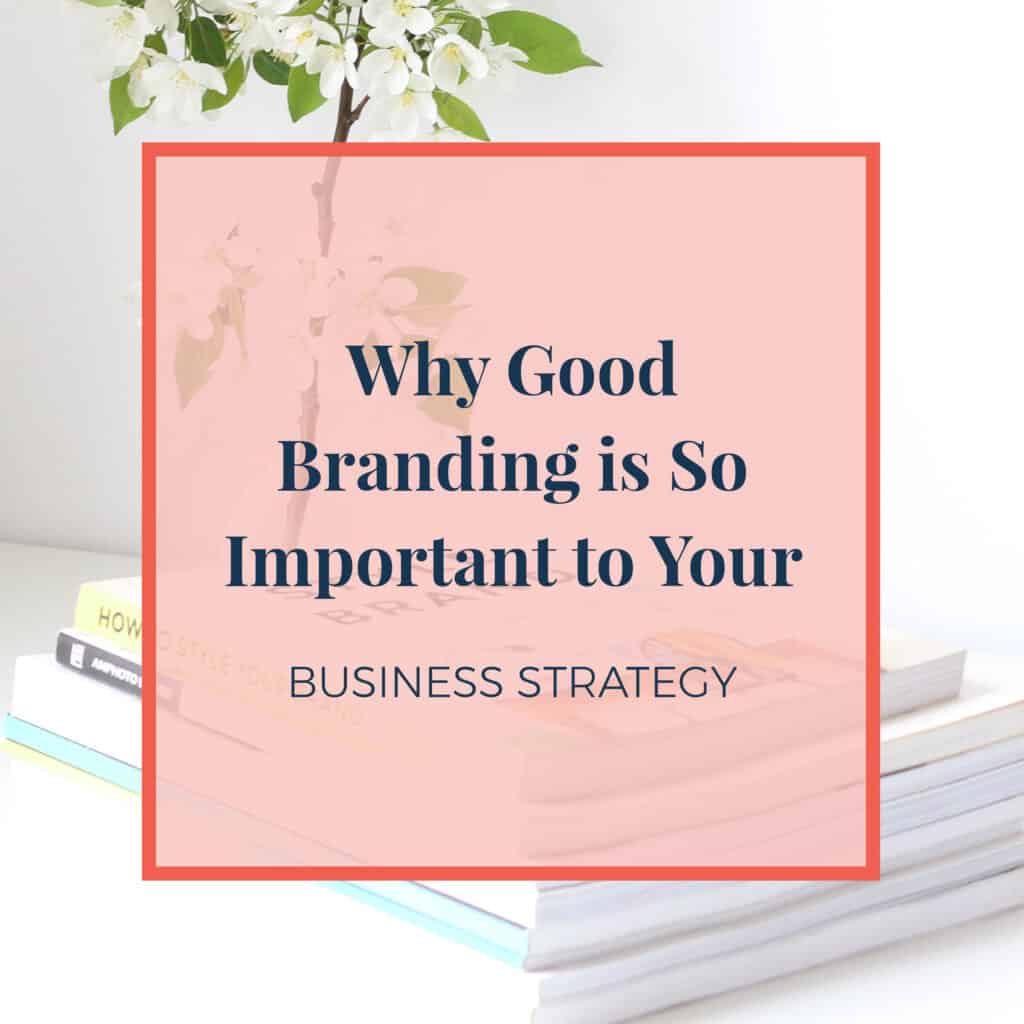 Ok, pop quiz time! What exactly is branding?
I wouldn't bother trying to look online for the answer. You look at 100 marketing websites, you're going to find at least 100 slightly different ideas.
Why is it so difficult to nail down a single definition of branding? It's because branding… is huge. It's massive. It encompasses everything about your business. Trying to shrink that down to a single sentence is nearly impossible. So I'm not going to try!
Instead, I'm going to break it down that massive concept into some smaller pieces, helping you understand what branding means for YOU and YOUR small business.
Inconsistent Brands
As human beings, we are VERY good at spotting things that are out of place.
It's a survival technique. To survive, we had to be skilled at spotting the slight rustle of a bush that was hiding a predator. We got very attuned at detecting lies or truths. So, when we see an inconsistency in today's world, it still sets off alarm bells.
A few years ago, I went out to a restaurant that triggered every one of these instincts in me. It was a small thing: there were two different logos, one on the sign outside of the restaurant, another on all of the branding items like menus and employee uniforms. One logo was a hipster with a beard and glasses; the other was a monkey covering up its eyes, ears, and mouth. It was so odd and confusing! I couldn't figure out what was going on. It didn't really matter if the food or service was good because all of my senses were trigger that something was a bit "off" about this place. The inconsistent branding was a major problem for them!
[TWEET " Creating your brand is one of the most important, but often forgotten about, parts of building a small business!"]
So, What Makes Up a Brand?
Just about everything.
Brands should clearly deliver the message of your company at a single glance. When someone sees the name or logo of your business, they should instantly get a mental picture of what you stand for, the kinds of products you deliver, your customer service reputation, and more. Think of a brand as a container full of all the tangible and intangible assets of your small business.
Just think about some of the most successful brands in the world. A well-developed and beloved brand can build your credibility, emotionally connect your audience to your products and services, and drastically increase the value of your company. A lousy brand, however, can do the exact opposite, damaging your small business and making it much more difficult to break through into your customers' hearts and minds.
How to Come Up with a Brand
It's question time! While emergent brands that are built 100% organically are possible, it can help things along if you ask yourself a few simple questions:
What does your company do?
What are your beliefs?
Why do YOU do what you do?
Who is your target audience?
What do you want your logo to communicate?
What do your products communicate?
Parts of a Cohesive Brand
Think about the wealth of information that hits you the second you think of McDonald's Golden Arches.
You picture their hamburgers, fries, possibly a colorful clown. You might think Happy Meals, or ball pits, or how many locations are in your hometown. The point is that a single logo, the Golden Arches, instantly brought up all of those images. Now that's the power of a brand!
While you can't expect that kind of brand recognition from your logo (I mean, it IS McDonalds, after all), your logo should create similar feelings and images in the minds of your customers. Once they are familiar with your business, seeing your logo should make them instantly think about you and what you stand for to them.
To do this, you need a professionally-designed logo. If it looks like an amateur graphic designer created it, the first thought that's going to pop into the heads of your audience is, "Well, that doesn't look great." With a professional graphic designer behind you, you will have a high-resolution version of your logo that you can use on all of your branding collateral. From envelopes to your website, your logo should be clearly and proudly displayed.
Here are some of the logos that we've worked on that perfectly encapsulates the essence of their brands:
I like to think about websites as logos on a grand scale.
Of course, your brand logo should be all over your website, with the entire design incorporating in your brand colors. Of course, your website is far more than just an online billboard. It needs to convey everything about your business with an economy of language. People won't stick around a website or a sales landing page long if it doesn't give them exactly what they are looking for almost instantly.
Your website should offer them information about you and your company, details on all of your services, and even free content. Personally, I would recommend putting up a weekly blog. This will keep your website alive with regular updates while also positioning you as an expert. And if your customers think of you as an expert, that is going to become part of your brand.
[TWEET "Do you know exactly what your brand and logo stand for? If not, you might find some of the answers here!"]
Marketing
Marketing campaigns are not interchangeable. There is no such thing as a "plug-and-play" social media blitz. The content that you use for your marketing needs to be not just unique, but also exemplify your brand.
When it comes to marketing, you want to be 100% consistent with your brand. For example, if your business is focused on being super green, I wouldn't recommend print media as digital uses much less waste. If your business has a fun, loose vibe about it, formal-style tweets just wouldn't do. You need something more fun!
It also goes without saying that, on any digital newsletters or physical mailers, your brand logo should feature prominently!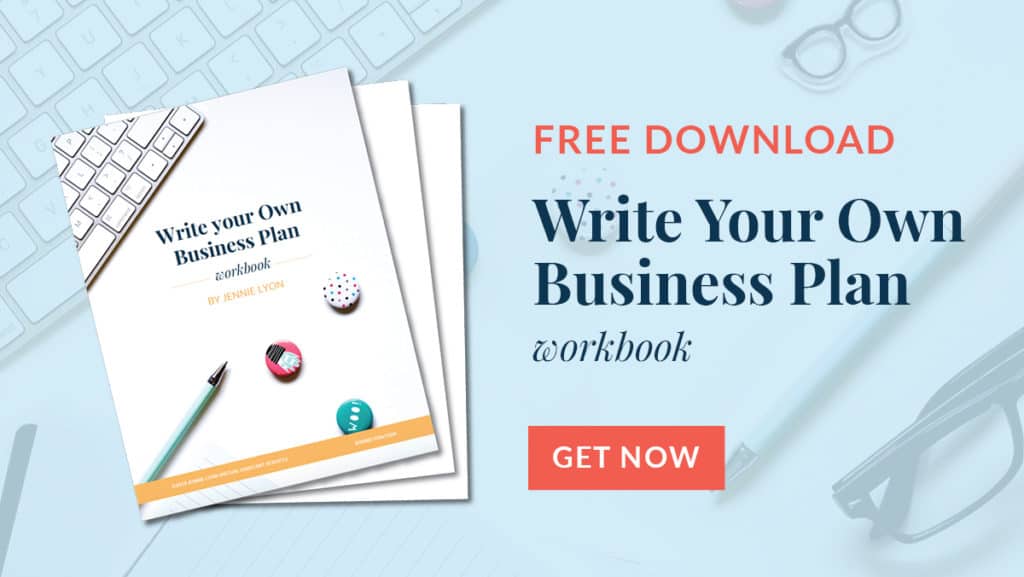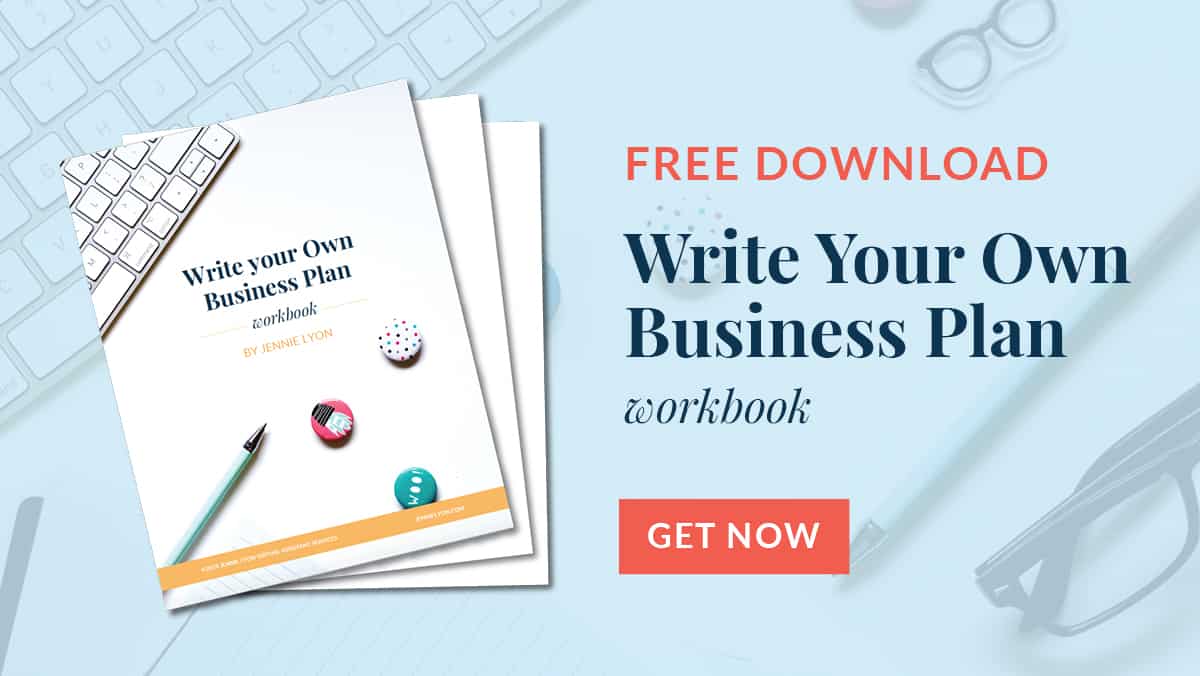 Trying to figure out your brand can be one of the trickier aspects of building your business, but it isn't the only one. Getting your business off the ground in the early stages requires a great deal of planning and logistics. To do this, you need a roadmap! In my free Write Your Own Business Plan Workbook, you'll learn how to create a plan that will guide you through the next 12 months of your business. This is the perfect time of year to start thinking about writing a new business plan, so check it out!

If you are already overwhelmed getting your small business off the ground and would like some experienced branding help, contact me today! I'd be delighted to give you a free consultation where we can talk about your business and figure out exactly how to position it with your customers!