3 Ways to Put Clients First That Will Help Your Business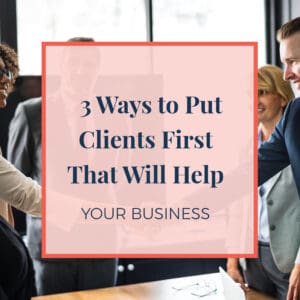 In today's unpredictable economic climate, it's more important than ever to put your clients first. Your clients ARE your business, so offering them real value is essential to the long-term financial stability of your business. Additionally, clients who do not feel valued themselves will not spend their hard-earned dollars on your products or services—period! Here are three big ways your business can put clients first.
[Tweet "Clients who do not feel valued will not buy your products or services—period!"]
1. Meet Their Needs
Instead of racking your brain for new ways to improve your product or service to turn a better profit, conduct strategic planning with your clients in mind. How does what you offer currently serve your clients' needs? How could it better serve them? To answer these questions, you may need to learn to listen to your clients. Don't be afraid to ask for feedback and to ask clients what they'd really like your company, product, or staff to do for them. Market in a way that lets clients know that their satisfaction is of utmost importance.
2. Be Honest and Transparent
What makes your company special? What makes it the best? Why is your product the best one in the marketplace? In short: why—exactly—should customers purchase your product or service? If you are unclear on this, or if your marketing practices don't communicate a clear message about why and how your business delivers excellence, authenticity, and personality, it's time to do some thinking and make some changes.
[Tweet "Take the leap and do what it takes to make your clients happy."]
3. Take the Leap
Let's be honest: it can be really scary to put your customer before your bottom line. Entrepreneurs know where every dollar and cent of their carefully managed budget is spent, and every entrepreneur has experienced the defeat of realizing that money was not wisely spent. While it may seem like a big investment of time and money to offer discounts to loyal customers, spend time talking one on one with clients to get to know their needs and preferences better, or to take a risk by catering your product to your niche market—it's worth it. Take the leap and do what it takes to make your clients happy. It's the best investment your business can make.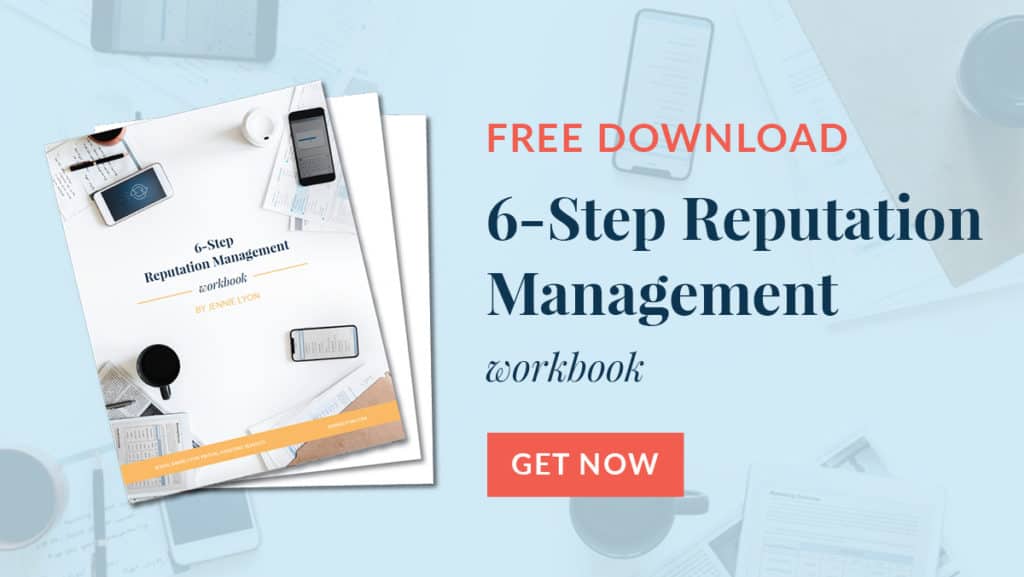 An out-of-date website can make your business look, well, out-of-business! With so many customers equating your online reputation with your real-world success, it's more important than ever to make sure you have a robust online presence, including a great website and active social media. In this workbook, you'll see exactly how your online presence needs to grow and expand if you want a sparkling online reputation.