4 Simple Steps to Successfully Work With Challenging Clients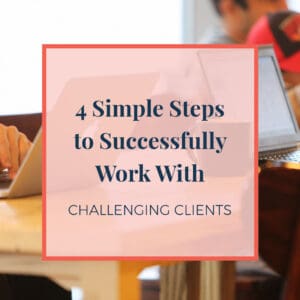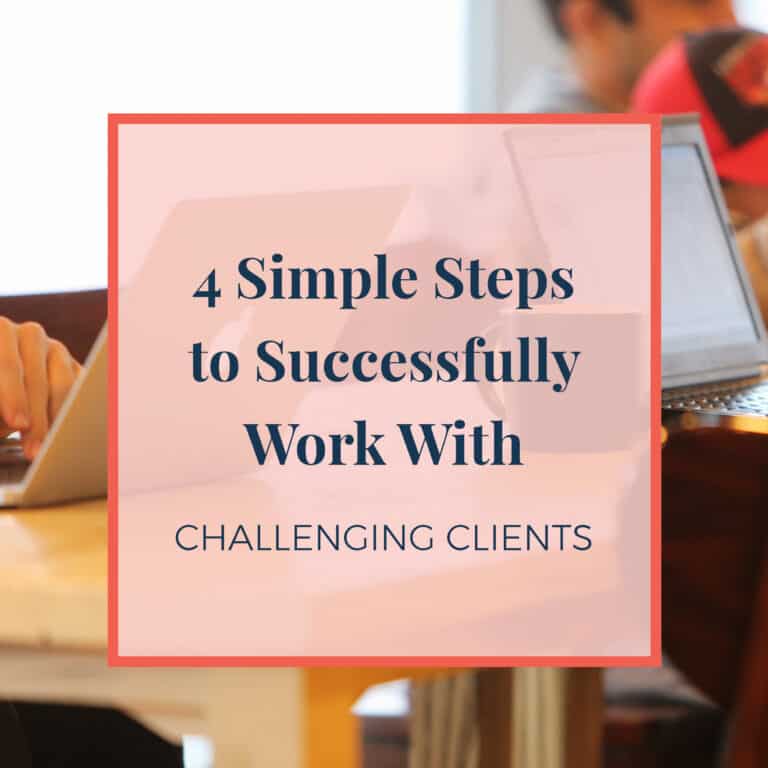 It doesn't matter what industry you work in; challenging clients are something every entrepreneur will need to deal with at one point or another. (I am lucky, all of my clients are pretty darn wonderful!) It can be frustrating when a client assumes you can read their mind, or changes their expectations on a daily basis. This can especially become a challenge when you only interact with clients online, with no chance to meet face-to-face. Having run a virtual business for years now, I'm very well versed in working well with clients via online means. Even before I owned a virtual assistant firm, I worked with several of the top trusted brands including Nordstrom – so I know a thing or two about great customer service! Today, I'm going to share some of my best tips for making things work with even the most challenging of clients.
[Tweet "The biggest factor in whether your relations are positive or negative is the level of communication."]
Open Lines of Communication
Good communication is absolutely key to handling challenging clients, so you need to make sure they understand how to best work with you from the get go. Clearly delineate your preferred methods of communication depending on time of day, priority/emergency, etc. If a client is trying to get in contact with you about something urgent via a channel you don't check regularly, that's going to become an issue quickly. Conversely, it can interfere with work/life balance if a client is texting you after-hours about minor details that can wait until the following day.
Clearly Define Turn Around Times & Deadlines
By laying out guidelines for when things are likely to be finished, how long certain tasks take, and providing deadlines to the client for when they need to give you something by, you can reduce stress on both parties. It also prevents clients from making unrealistic demands on your time, because you've told them from the outset when to expect responses and completed work. Good project management can make the difference between successful client relations and a breakdown.
Stay Calm & Deal with the Challenge Immediately
The absolute worst thing you can do when frustrated by a client is to lose your cool and snap at them. Temper getting wound up? Walk away from the email for a moment, or put the call on hold briefly with a polite excuse. Count to five (or ten, or fifteen, whatever you need…), breathe deeply, and think about anything else for a moment. If you have the time, temporarily move onto another task and come back to the client after you've had a chance to calm down. That said, don't let the problem sit for too long without a response. I personally like to deal with challenges like this head on. I take a few minutes to breath deeply and then I call my client directly. I feel that it is much easier to chat about challenges over the phone, as they can be diffused immediately and both parties can then move to remedy the issue.
Let Your Virtual Assistant Liaison Between You and the Client
Even better than trying to handle a challenging client by yourself all the time is to pass them along to your virtual assistant. A good virtual assistant will be experienced with client care and knowledgeable about your business' policies. The extra distance they have from the work being done will allow them to stay calm and professional while handling your client's concerns with sympathy and understanding.
[Tweet "A challenging client is not necessarily a bad one, just passionate about their business."]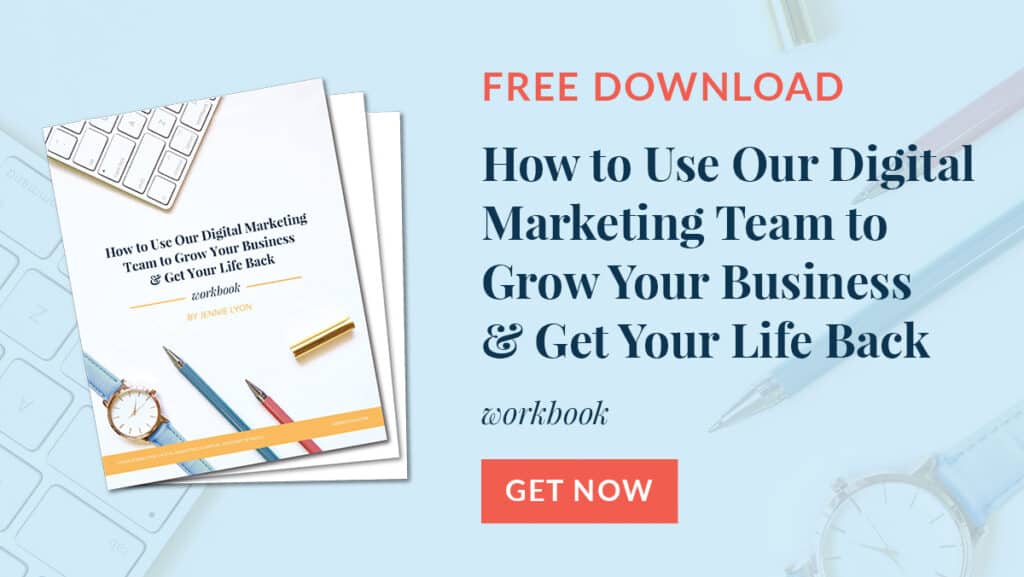 Hopefully these tips will help you to deal with your toughest clients a little more easily. Everyone cares about their business and the work they're involved with, even if we don't always see things eye-to-eye. A challenging client can still be a loyal and valuable one if you know how to work with them properly and get used to their quirks. The most important thing is to keep communicating and treat them with good faith. We all have bad days (clients included), so it's important to keep a clear mind and move through the challenges you encounter. Those challenges will help to make you a better entrepreneur in the long run!