5 Landing Page Tools Proven To Boost Your Conversion Rates
A landing page design can be daunting. And, if you are an overachiever like me, you can spend countless hours tweaking and adjusting fonts, colors and layout. If you struggle with conversion, your landing page's copy and design most likely need a boost. Thankfully there are quite a few landing page tools that can help increase your conversion rates.
It all boils down to optimizing the landing page and UX experience. Because technically speaking, getting a higher conversion rate comes down to:
Getting more people to your site from Google
Getting more of the people who visit your site to take the desired action
Increasing their interaction with the website's content and taking them to the next step in the customer journey
These tools below have been proven to be front runners in boosting conversions.
Blog Overview:
Hotjar is a powerful analytics and feedback tool that can help you improve your website's conversion rate. How do they do it? By collecting data about what people are doing on your site, where visitors click, how long they stay there, and how many pages they visit per session, as browser type, device, and location.
One of my favorite features is the heatmap. Heatmaps let you see where people click and scroll on your site. It has an easy-to-use dashboard that provides analytics reports and data visualizations so you can see how users interact with your website. Also, Hotjar has a few other key features, such as surveys, polls, and quizzes, to get feedback from visitors about their experiences on your site.
One of the best landing page tools out there is Visual Website Optimizer. It allows you to create A/B tests and multivariate tests with just a few clicks. You can also use this tool to create conversion-focused landing pages and improve their performance. What's fantastic about this is the tool allows you to create test variations quickly, and you can create a new variation, edit it and publish it within minutes.
VWO also offers many templates that can help you create high-converting landing pages quickly. You can use it to create beautiful, conversion-focused pages that increase your conversion rates with a few clicks of a button. The tool is easy to use and even offers a free trial to start immediately.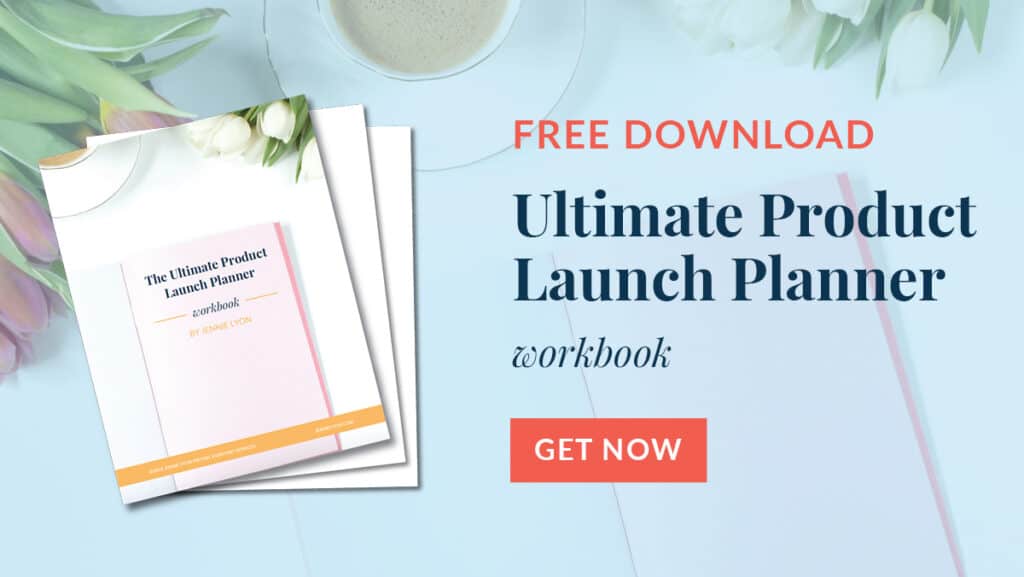 Resource: The Ultimate Product Launch Planner – For a small business, a product launch is like a birthday, New Years, Christmas, the Fourth of July, and a panic attack all in one! You've spent months putting together a brand-new product, and now it's time to give it to the world.
Leadpages is one of the OG's of landing page builders, even before Clickfunnels. :-) I specifically use Leadpages as an easy-to-use landing page builder that helps create high-converting landing pages that have been tested and are backed by analytics. It allows you to capture leads and drive sales with stunning, responsive templates; you can also use it to create beautiful, conversion-focused pages that increase your conversion rates. The variety of templates offered works for seriously any type of business, including eCommerce and lead generation.
If templates are not your thing, you can create custom designs from scratch to suit your needs. Leadpages has integrations with many popular email marketing services, allowing you to send emails directly from the app easily. So creating funnels can be done within a few hours!! This is especially useful if you want to keep your subscribers up-to-date with new products or services without sending out an email campaign every time something changes manually. The app has a great support team and is constantly being updated with new features.
Unbounce is another landing page builder that offers a drag-and-drop interface. You can create mobile-friendly responsive landing pages in minutes without requiring coding. You can also use the tool to create lead capture forms and A/B test different versions of your page designs. Unbounce is much like Leadpages, and every tool has its various perks. One of the main ones of Unbounce is that it offers a free plan that includes up to three landing pages and a single conversion goal. The paid plans start at $49 per month.
Wynter is a great tool, but it's not as popular as other options on this list. However, it does have some advanced features that can help you take your marketing to the next level. You can use Wynter to create A/B tests and conversion funnels, which greatly boost your ROI by tracking what works best for different audiences.
Wynter is free to use, but it does have a few limitations.
You can only create one landing page with the free version, for example, and you'll need to upgrade to a paid plan if you want more than five pages at once. Wynter's user interface is clean and straightforward, and easy to use. You can create landing pages without coding knowledge or experience, making it an excellent choice for beginners. Its features include mobile-friendly templates, integrations with social media platforms like Facebook and Twitter, A/B testing, and conversion funnels. It's a good option for anyone who wants to create a landing page without coding or hiring someone else to do it for them.
So What Did We Learn:
The Perks and features of:

Hotjar
VMO (Visual Website Optimizer)
Leadpages
Unbounce
Wynter
Bottom Line: A landing page tool can help you better understand and serve your audience. And it's a good way to start learning about how marketing works. So if you're looking for a simple way to create landing pages, Unbounce is the best option, and it has plenty of features and integrations that make it easy to customize your landing page without having to code.
The landing page is a crucial part of your sales funnel that gives you the opportunity to convince your visitor to take the desired action. The main objective of every landing page is to drive conversions, right? Well, the more leads you can get for your business, the higher your revenue will be. Who doesn't want that?
With all this said, even using these tools can be overwhelming, and there are still tricks to the trade. Schedule a call with me today to elevate your UX experience and let the experts get you on the right track.
Links for this episode:
Rate, Review, & Subscribe on Apple Podcasts
If you like what you hear on the podcast, please consider rating and reviewing my show! Woo Hoo! Click here, scroll to the bottom, tap to rate with five stars, and select "Write a Review." I would love to hear what episodes you enjoy the most!
Next, if you haven't done so already, please subscribe to the podcast. I'll be adding new content weekly. If you're not subscribed, there's a good chance you'll miss out. Subscribe now!