5 Ways A Virtual Assistant Can Attract A LinkedIn Audience
Do you have questions about LinkedIn? I get questions about LinkedIn all of the time and our virtual assistant team does dozens of LinkedIn audits and redesigns every year!
LinkedIn currently has 850 million members! LinkedIn is an excellent tool for finding clients, networking and getting your work noticed by the right people. Have you ever looked at other people's LinkedIn profiles and wondered how exactly they got their LinkedIn presence to look so professional? Or how did they come up with such great content to post to LinkedIn on a regular basis? You're not alone.
We've all seen beautifully crafted LinkedIn profiles with perfect fonts, graphics, and photos. Match that with completely filled-out and well-written profiles that actually convert! But what's their secret? How do you get YOUR profile to look like that? Luckily, it's not as hard as it seems. If you want to stand out from the crowd, follow these five tips from LinkedIn experts who have seen both good and bad profiles.
But you can be something other than a graphic designer or copywriter to make your profile look great! Below are some simple tips your virtual assistant can do to make sure your next update looks professional and polished.
Blog Overview:
Best Practices for LinkedIn Profiles
Use a professional or well-taken photo, not a selfie. Yes, realistic imagery has for sure found its place for well-taken images you can pull off your iCloud. However, there is one caveat before deciding on headshots vs. lifestyle photography. Choosing which one is the right choice for you will depend on what profession you are on and the audience type you want to connect with. "Be sure to read the room as you choose your profile picture."

A virtual assistant that is an expert in LinkedIn can write a professional summary of your experience, not a list of skills. Bullet points have their place, but connection is the key to conversions. Your profile should highlight what you have to offer, the problem you are solving, etc.

Claim your professional presence on LinkedIn; keep it from going dormant. LinkedIn content should have a different strategy than other social media platforms. The tone and message taken here should be more professional and less personal. Remember that LinkedIn is a professional network, so leave the memes at home.

Recommendations: Don't forget about recommendations. Getting recommendations from people who have worked with you in the past or colleagues makes all the difference. Your LinkedIn profile is like your one-sheet webpage. This is a great task for your virtual assistant!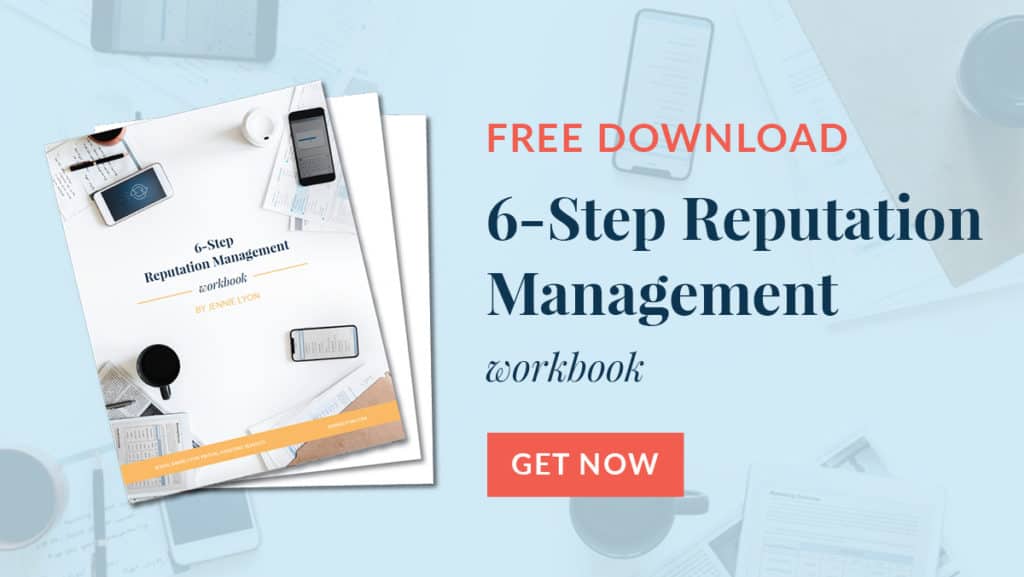 Resource: 6-Step Reputation Management – An out-of-date website can make your business look, well, out-of-business! With so many customers equating your online reputation with your real-world success, it's more important than ever to make sure you have a robust online presence, including a great website and active social media.
Top LinkedIn Strategies
From someone who frequents LinkedIn, I have learned a thing or two about the platform. There are a few key strategies that each user should take advantage of.
Use the LinkedIn profile builder to create a professional-looking profile.
Share your work experience, skills, and education Consider including job descriptions and reference letters in your LinkedIn portfolio.
Use keywords in your profile and bio so that people can find you when they search for professionals with similar qualifications.
Join groups that are relevant to your industry or profession. Also, when you complete or update your ICA profile, be sure to take note of where your target audience hangs out and join those groups to network, support, and position yourself as an expert while building relationships.
Post updates on your LinkedIn status and comment on other people's posts. Relationship building is the #1 key.
Just by applying these simple strategies to your digital marketing plan, you will drastically see an uptick in connections and conversations.
What to Post on LinkedIn
As I mentioned, your LinkedIn marketing strategy should differ from your social marketing strategy. Positioning yourself as an expert is a very impactful part of gaining traction for engagement. Of course, you also need to engage and share others' posts that are relevant to your audience. Don't remove the element of connective marketing; ensure the content is educational and suitable. No posting the pics of the kids or pets on this platform. :-) Not sure where. to start? Here are a few tips:
Share an article or blog post that you found interesting on LinkedIn.
Post a question or poll related to your industry and see what kind of response it gets.
Write a post about the trends in your industry and how they might affect you or your business.
Share a video or podcast that interests your audience.
Ask for feedback on a specific topic related to your industry.
Post your weekly podcast or blog post.
Mistakes to Avoid on LinkedIn
Posting just to post. Don't publish content just because you think you should. Make sure your updates are valuable and interesting to your audience.

Posting too often or infrequently. You may have heard that posting daily is better than posting once a week, but that is only sometimes true. Post when you have something valuable to say or share, not just for the sake of posting more often than someone else in your industry does.

Spamming other people's updates with comments like "Great job!" or "Congratulations!" This can make it look like you don't know what else to say on LinkedIn, so you keep saying the same thing. Plus, is it really authentic? People are looking to build relationships.

Posting a bunch of bullet points without any context or examples. Your audience won't be able to follow along with your thoughts if they don't know what you mean by "increased productivity by 5% in the last quarter" or "improved client satisfaction ratings by 20%."

Posting links to articles that are all about you or your company. If people see that every single post is just a link to an article about you or your company, they'll start unfollowing you because it will look like self-promotion instead of valuable content.
Build a Valuable Audience
Building an audience can be frustrating and sometimes confusing when you first start. But this is the main point of digital marketing. With enough patience and some simple practices, you will have a following in no time. Here are a few quick tips:
Post links to other people's articles, preferably those relevant to your audience. This will show them that you care about their interests and want to provide them with useful information.
Posting original content: blog posts, videos, industry trends—anything that will help you stand out from the crowd!
Create a community: It's important to create a space where people can come together, share their experiences and celebrate your brand. If you have the resources, consider hiring a virtual assistant, a digital marketing agency, or a community manager who can help you build a following by engaging with your audience on social media.
Create a sense of urgency: If you want to get people's attention, try creating a sense of urgency by posting about limited-time offers or special events. This is particularly effective if your business sells seasonal products or services.
Get people excited: If you have an upcoming sale or event, get people excited about it. You can do this by posting the number of days until your sale begins and sharing some of the special features of your event, client testimonials, etc.
So What Did We Learn?
Best Practices for your LinkedIn Profile
Top LinkedIn Strategies To Put into Play
LinkedIn Content 101
Mistakes to Avoid on LinkedIn
Tips for Building a Powerful Audience on LinkedIn
This Week's Action Items:
#1: Audit and Rewrite Your LinkedIn Profile
We offer LinkedIn Audits! The audit includes a rewriting/redesign of your entire profile. Our team of LinkedIn virtual assistant experts do a deep dive into your profile and provide you with a full punch list of how it can be improved. We then dig in to rewrite your bio, design a new cover image and pump up your headshot! We're offering a $100 discount to our podcast listeners – jump over to jennielyon.com/linkedin to grab your LinkedIn Audit and Rewrite and use the code LINKEDIN100 to get the $100 off!
#2: Showcase your Brand
Your LinkedIn should be clear and organized! You want to showcase your brand and company with an amazing headshot (that looks like you!), and a cover image grabs their attention and tells your audience what you do!
#3: Create an Eye Grabbing Bio
Your bio is one of the most important pieces of your LinkedIn profile. This ISN'T the place to talk about yourself. Make this snippet about your audience and how you can help them!
#4: Add Content to your About Section
Think of the About Section as your "sales page" – this is the palace to include EVERYTHING you have to offer. Make sure to break it up into bite-sized pieces of content (connect with me on LinkedIn – to see mine).
#5: Make Sure Your Contact Information is Front & Center
Just like with your website, when someone visits your LinkedIn profile, you only have a few seconds to hook them and get them to take that one CTA (call to action) you want them to take. Make sure you have links to your CTA in this section.
Bottom Line:
LinkedIn is where professionals go to network, so it's important to use the platform as such. When promoting yourself or your business, focus on the value you provide rather than just showing off how many followers or likes you have. You may be surprised by how many people will contact you once they see that others are interested in working with you!
Look at it like this; your LinkedIn profile is your online business card or resume. People will make assumptions about you and your company when they see it, and it's important to make sure those assumptions are positive! You want your profile to represent you in the best possible light so that people are eager to work with you.
LinkedIn is an amazing tool for building your network and business. The key is to know how to use it effectively! With these tips and a virtual assistant by your side, you'll be able to optimize your profile and connect with people who can help you grow your business. Why risk sullying their 1st impression of you with a mediocre LinkedIn profile?
Our team is ready to help you make a better first impression on LinkedIn. Bring your profile to the forefront! Book your LinkedIn Audit today.
Links for this episode:
Rate, Review, & Subscribe on Apple Podcasts
If you like what you hear on the podcast, please consider rating and reviewing my show! Woo Hoo! Click here, scroll to the bottom, tap to rate with five stars, and select "Write a Review." I would love to hear what episodes you enjoy the most!
If you haven't done so already, please subscribe to the podcast. I'll be adding new content weekly, if you're not subscribed, there's a good chance you'll miss out. Subscribe now!