7 Tips for a Successful Virtual Assistant Relationship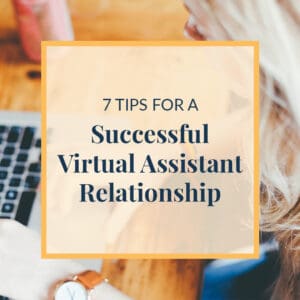 If you are ready to find more time, be more productive and build a fantastic team that will support you and your business, hiring a virtual assistant is one of the best investments you can make. You can't do it all, don't get stuck in the misconception that to be successful as a business owner you have to do all of the work yourself. Once you join forces with the perfect virtual assistant for your business, it's important to consider the ways that you and the virtual assistant can make the most out of your relationship to keep everything running smoothly. Read on for 7 tips for a successful relationship with your virtual assistant.
1. It is Worth It
Many people think that they can build their business without help – but the fact is, you wouldn't build a house by yourself – why would your business be any different? You need someone who is skilled in the areas that you aren't or that can handle the areas of your business that you don't want to think about. A virtual assistant can help you with all of those aspects of your business from customer service and project management to social media and marketing! It is definitely worth the money to find someone to help you keep your business running smoothly while growing it to its full potential. And while a virtual assistant will typically cost more than an in-house assistant, remember that you are only paying for the time that your assistant is actually working and there are no overhead charges either.
2. Clear Communication is Key
To get the most out of your virtual assistant you need to be very clear in your communication. You need to let your virtual assistant know exactly what it is that you want. The more clear and concise, the better. I work very closely with each of my clients and spend a little time each week to go over the projects that I am working on. It gives me direct contact with my clients and allows me to ask more questions and get a better sense of my
client's
are looking for. Plus, it is a huge time and money saving tip – I don't want to waste your time trying to figure out what you want, I would rather just ask and finish the project quickly and correctly.
3. Project Management is Important
Your virtual assistant needs to have some type of system in place for project management. I use a very specifically designed project management system to keep all of my client's projects organized and up to date. This way, my clients can log in any time of day to see exactly what projects I have completed, what information I need from them, the progress of each project and it's a great place for us to collaborate on ideas and keep documents updated. Your part as the client is to make sure that projects are being completed to your liking and giving feedback throughout the process so your virtual assistant can get the job done correctly the first time.
4. We love Praise!
Just like an in-house employee, virtual assistants love to hear that we are doing a good job. It only reinforces the relationship between you and your virtual assistant and lets them know they are doing the best job they can do. It grows your relationship and bond – and makes working together that much better! It is also nice to send a handwritten note with your invoice payment, a birthday gift or something fun for the holidays!
5. Utilize their Expertise
Many times I have clients with amazing ideas, however, they don't know how to implement that into their business. I love to hear the ideas that my clients have – many times I am able to give them feedback on what I have seen work really well in the past and ideas that are better to let go. Use my expertise, this is what I do for a living – if you have questions, ask me – I am sure I can help! And guess what – if I see something that I think could be done better or should be skipped entirely, I always let my clients know.
6. Trust is Essential
While it can seem hard to let go of tasks at first – trust your virtual assistant to do the job that you hired them to do. After an extensive consultation and reference check, you should know whether the virtual assistant is the right fit for you and your business. That is why you hired this person! Give them the space to complete the work, be available for any questions that arise and trust your virtual assistant to get the job done on time and correctly!
7. Pay Your Virtual Assistant on Time
As the owner of a busy virtual assistant firm, getting paid on time is key to keeping my business and household running smoothly. This is a full-time, head of the household job for me and getting paid on-time is important. Your virtual assistant will have bills to pay, so make sure to submit payment as soon as you receive your invoice – it's important for everyone to get paid on time and your virtual assistant is no exception.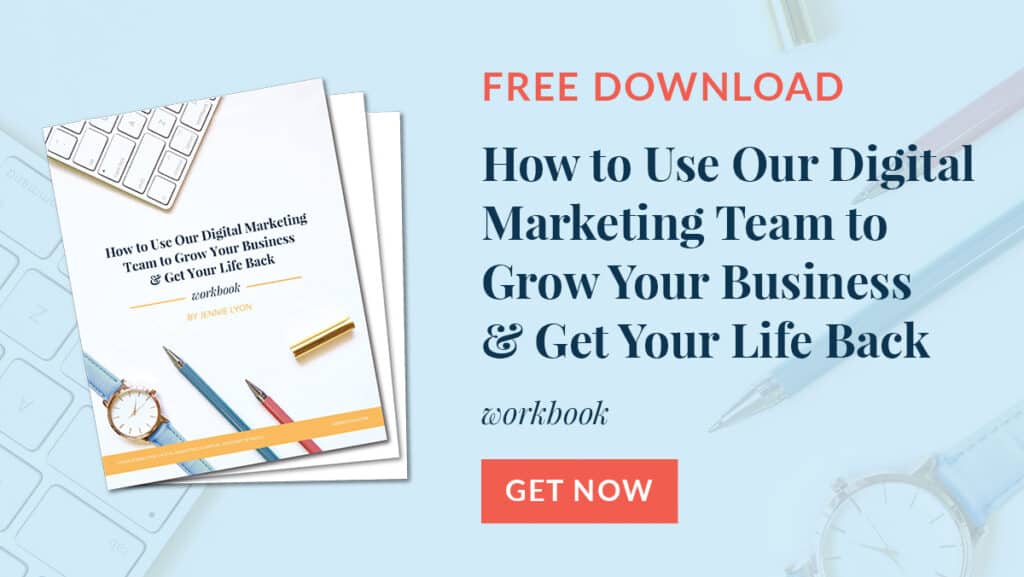 In fact, let me do you a favor, download my free workbook that walks you through partnering with a virtual assistant! If you do one thing for your business this year, get help! You can't do everything yourself and you WILL see your business grow when you collaborate with a virtual assistant.