How to Choose a Virtual Team for Your Small Business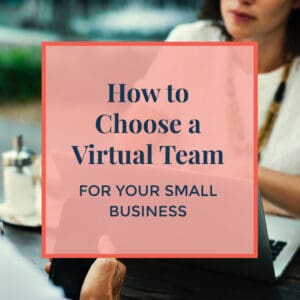 More and more small businesses these days are home-based or physically scaled down, operating out of a small office with minimal equipment. Additionally, more businesses start with modest budgets and aim to cut overhead costs in order to develop into successful startups more quickly. Because small businesses still need a team to operate, the cost-effective, simple solution is to partner with a virtual team of workers instead of staffing an office with salaried employees, which requires a bigger office rental, bulkier payroll, and an HR department—to name a few things. Even though virtual support teams are non-traditional (though they are quickly becoming the norm), your process for determining your needs and selecting team members still deserves care and attention. In this post we discuss the elements for successfully selecting your small business' virtual team.
[Tweet "Small businesses need a team to operate, and benefit most from a virtual one."]
First and foremost, it's important to determine your needs a business owner. To begin this process, it is helpful to first identify your likes and dislikes, skills, and strengths and weaknesses. If you have little to no experience in website creation and additionally have zero desire to learn how to build your site, hire someone else to do it! Your time and energy are valuable; don't spend excess amounts of them in areas that don't require your focus when you could partner with a support person. A virtual assistant specializing in web design and creation will spend far less time (and therefore cost you less in the long run) creating a site for you than you would if you decided to take on the mammoth task of learning how to design, construct, and maintain a website on your own time. Likewise, hiring someone to do work you love and saving the "dirty work" for yourself will zap your energy and demotivate you. Determine what you're good at and what you like to do and delegate the rest to a virtual team. If you're concerned about cost, keep in mind that virtual assistants are typically contracted, meaning that you do not pay their benefits or taxes and only pay for hours actually spent working, so they are a solid investment compared with salaried staff. Plus, as we discussed, you will save yourself time and money in the long run partnering with an expert because the work will be done more efficiently and accurately by a pro than an amateur (you).
Once you've determined what you're hiring for, seek out reputable virtual assistant firms. LinkedIn, Facebook, and Twitter are all great resources, as are other small businesses in your field who use virtual teams. Any professional virtual assistant service will offer a free consultation to discuss your needs and allow you to get to know one another–take advantage of this consultation! It will provide the opportunity to get to know your potential team and make sure that you are partnering with professionals who have adequate experience in their field. Don't be afraid to ask for references and work samples.
[Tweet "Saving the "dirty work" for yourself will zap your energy and demotivate you. "]
Finally, now that you've selected some potential hires, conduct at least a second round of interviews or follow-up consultations. It can be difficult to get an accurate feel for someone if you've only spoken once for 15-30 minutes. Meet with them again to ask any new questions that have come up, check your gut reading on them, and confirm information you exchanged in the first meeting. Make sure to ask how they manage projects, track time and invoice, and also ask what hours they operate during and what office equipment they have at their disposal to ensure that you'll be covered. For example, a virtual assistant who will answer incoming client calls should have a clear phone connection and working phone, and a method for routing calls and taking messages that is professional and efficient.
Partnering with a virtual team can help you develop and grow your small business more quickly and efficiently while saving you time and money. Read more about the hiring process here, and once you've hired, read up on maintaining a successful relationship with your virtual team here.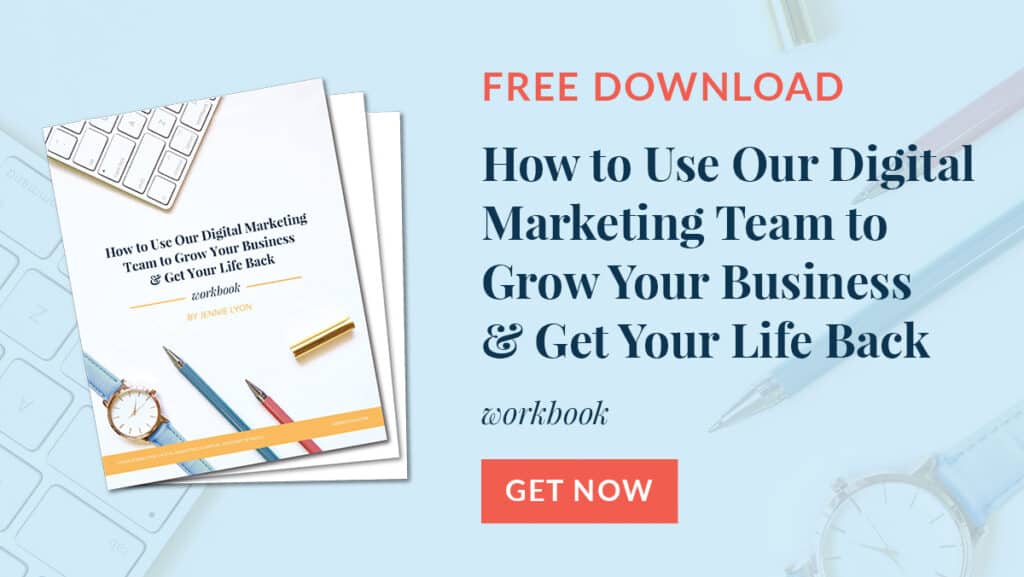 Free up time to stay in your zone of genius and get your life back by using a virtual assistant team! Learn how to pick the right virtual assistant for you and your business in this workbook and get back to having fun!