Is Your Client Onboarding Sequence Automated? It Should Be!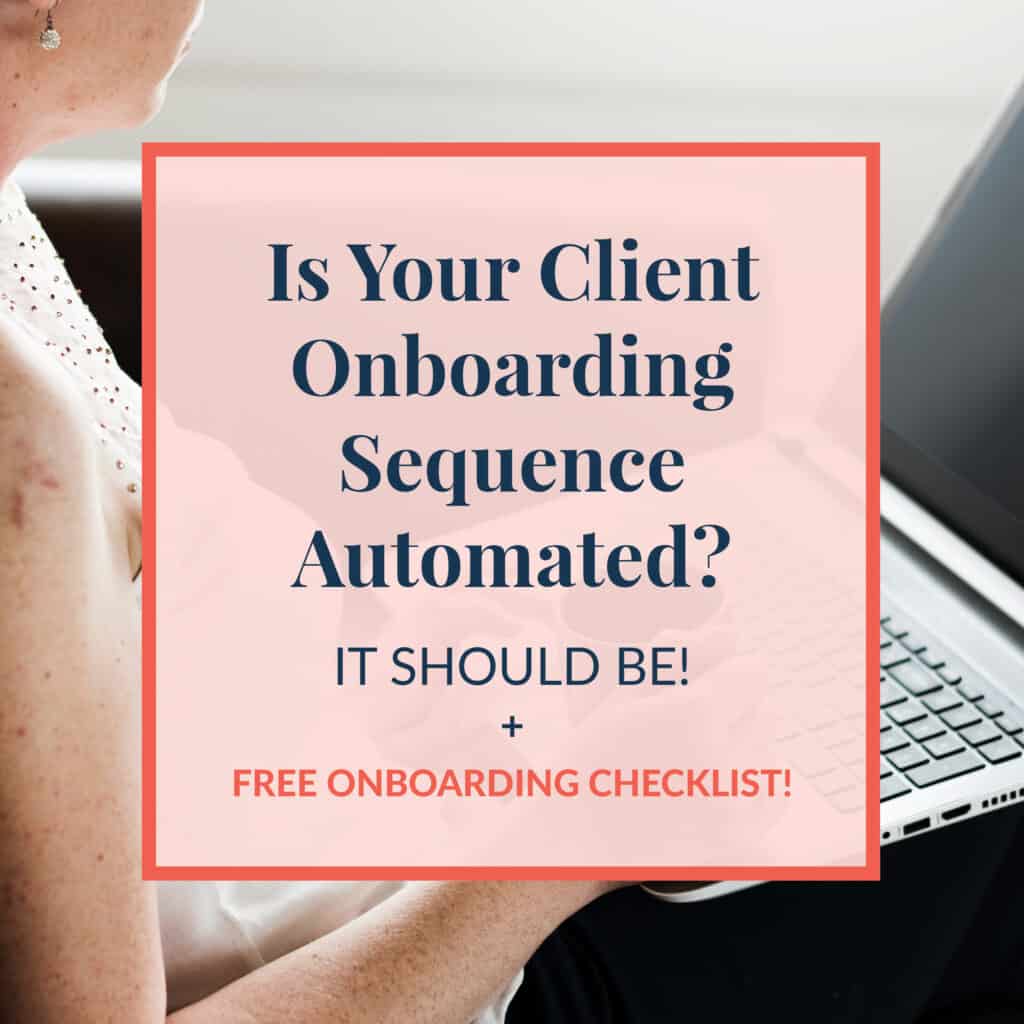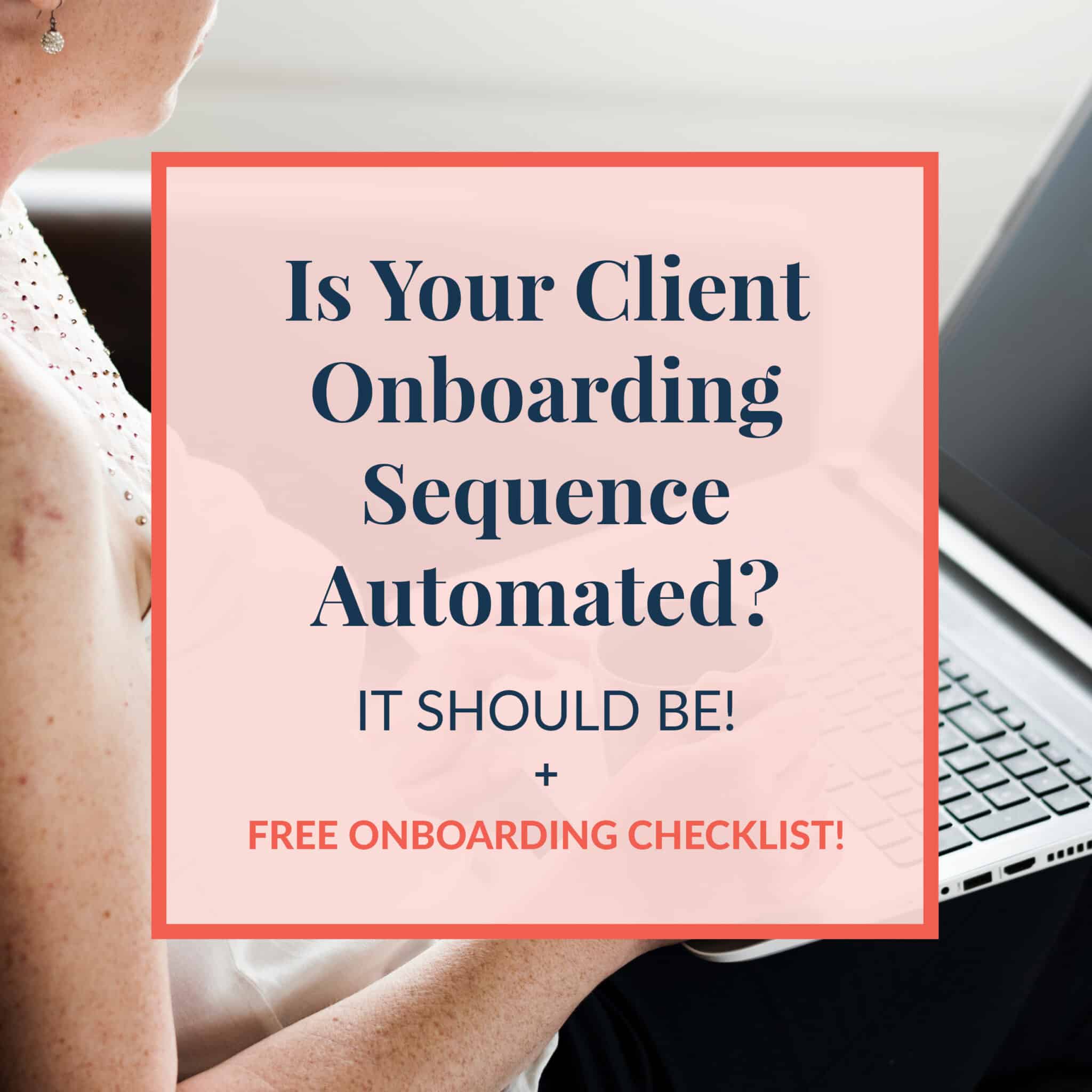 For me, landing a new client is a lot like Christmas!
You know the feeling of excitement and anticipation seeing the gifts under the tree? You just can't wait to unwrap them. That's me with a new client. I can't wait to dig into their business with them, learning everything I need to know to boost their business and help them reach the next level they've been striving for. Getting to know my new clients is an absolute joy… but boy oh boy, can it ever be time-consuming!
Between the consult, the follow-ups, the contract signing, the welcome kit, invoicing, and simply setting up and getting started on their projects, new client onboarding almost always takes up way more time than you think it will. But that time is completely necessary, as there are few things more important than a quick onboarding process. A decade ago, my new client onboarding systems meant that I would have to dedicate the better part of a week getting all the "t"s crossed and "i"s dotted.
Thankfully, technology has progressed significantly since then. With today's automation tools, onboarding a new client is easier than ever, meaning that you will spend less time onboarding them and more time actually working towards their success!
[Tweet "Bring on your new clients fast by setting up new automated onboarding systems. It's easy with a virtual assistant!"]
Let The Client Schedule Their Free Consultation
If you're a busy small business owner, scheduling appointments can be a massive headache. You're often incredibly busy with a ton of stuff on your plate. Trying to negotiate a time when both you and a client are available to talk can be tricky. And it's even worse when it's a brand-new client who wants to find out more about your business through a free consultation.
Free consultations are a fantastic way to drum up business, but scheduling them can take up a ton of your time. So why not let the client schedule their own appointment. Rather than call or email you to find out when you're free, they could go onto your website and look at your calendar to schedule a time that is convenient for them. A tool like vCita is perfect for this. It will not only be easier for the client, it will also automatically sync with your personal calendar. Integrating this functionality into your website is a fantastic way to automate the onboarding process right from the very start.
Following Up
If you're in sales, then you know the importance of following up. It's a key part of client care. People get busy and tasks get put on the backburner. Even if someone was super impressed by you during the free consultation, stuff might come up in their lives that distract them. They put off contacting you again and, tragically, the "moment" passes.
The best way to avoid this is with effective follow up. This can simply be a polite email that reminds them of your conversation. I'm sure you're thinking, "More emails?! I already have a packed inbox! How can you expect me to send out yet another email?" Don't worry, that's what automation is for!
You should already have follow up email templates written to send to clients after your consult. You merely need to leave the name blank (maybe with an empty line so you can personalize the message) and you will be all set. If you really want to streamline matters, you can set up your email marketing service to automatically fire off a follow-up email to the client without you having to lift a finger!
Welcome to the Business!
Bringing on a new client is a big deal, especially if you're a small business just starting out. That's why you want to make it feel like an event for the client. A polished and professional welcome kit can fit this bill nicely!
Like a follow-up email, your welcome kit can be automatically sent to your new client. A great welcome kit should lay out all of your business' policies, explaining your services in full detail and giving them everything that they will need to work with you. Think of it as an FAQ for your business.
Don't forget that your welcome kit should also contain things like intake forms for them to fill out. These forms will give you the information that you need to do your job, like their email address, phone numbers, social media accounts, and anything else necessary for their success.
[Tweet "New client onboarding doesn't have to be time-consuming. You just need a few automation tools to make the process a breeze!"]
Invoicing
In my experience, invoicing is one of the biggest causes of headaches for small business owners. Creating an invoice is time-consuming, and heaven help you if you make a mistake on it. Automating the invoicing process is one of the biggest time savers that I can recommend.
An online service like Harvest can make invoicing a breeze. It integrates perfectly into most project management systems, meaning that you can fill client info as it tracks the time you spend on a project. You can view every entry organized by client to see exactly what's going to end up on the invoice. It's not only a giant time saver, but it also makes the invoicing process so much easier! Just think, you'll never need to manually send out a payment reminder to a client again since Harvest will do it for you!

Even with all of these tips, onboarding a new client can still be super time consuming and complicated. That's why I like to offer everyone my completely free Onboarding Checklist. This is what I use every time that I bring on a new client to make sure that I don't miss any steps and ensure a smooth working relationship. I invite you to give it a download!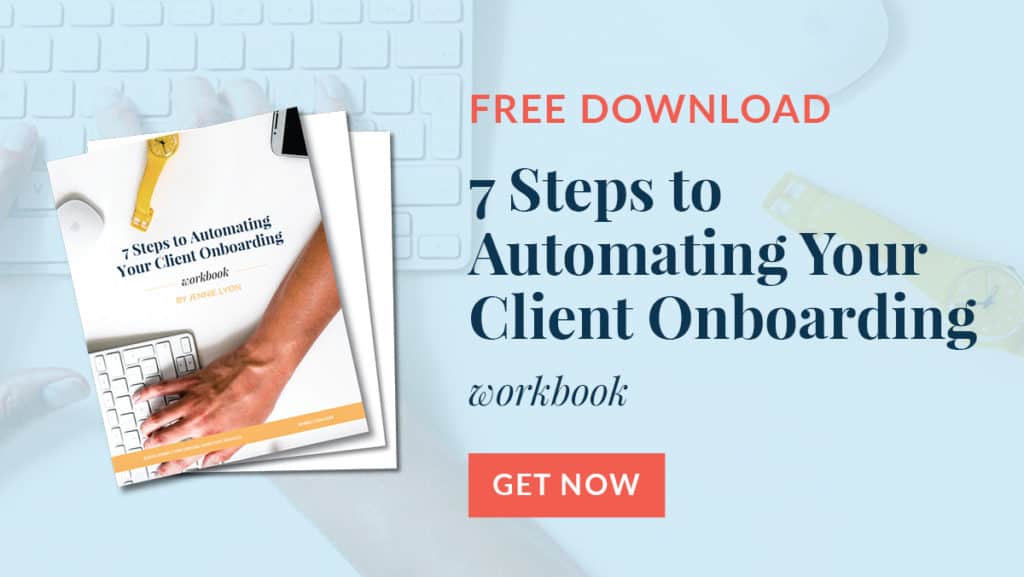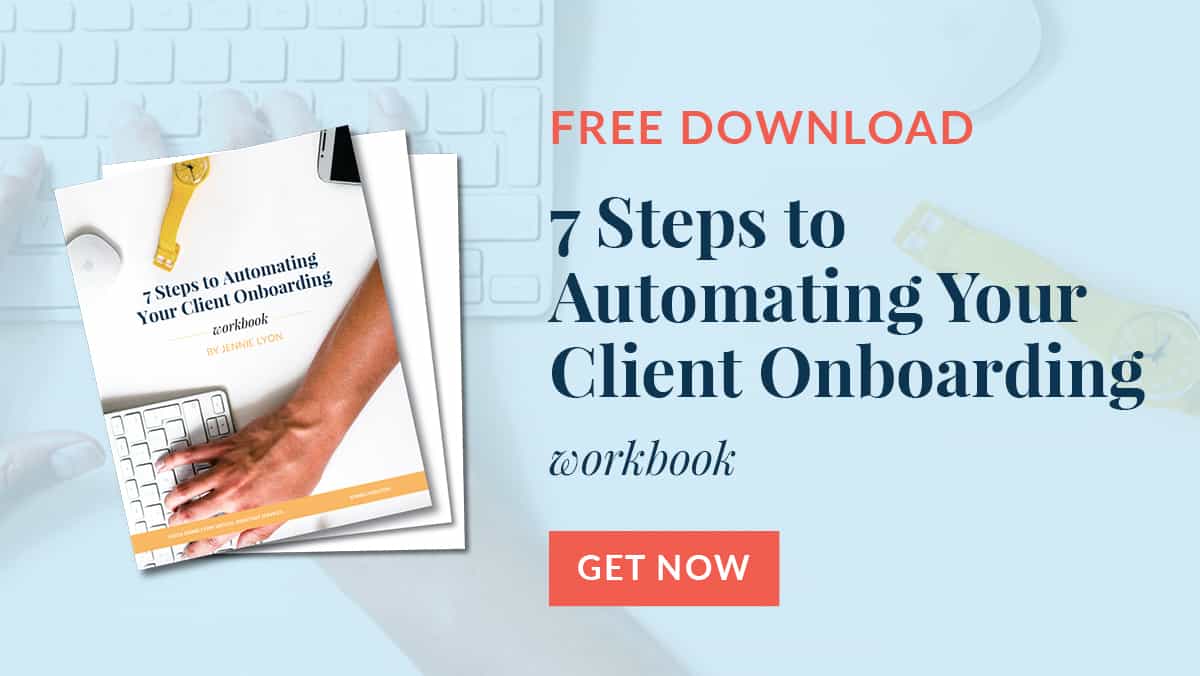 Of course, if you'd like to see my onboarding process first-hand, then I invite you to sign up for a free consultation! Trust me, with the onboarding systems I have in place, we will be able to get started working together in no time. Plus, I can help you put similar systems in place for your own business and help you find even more hours in your day! Can't wait to show you what I mean!