The Anatomy of a Facebook Ad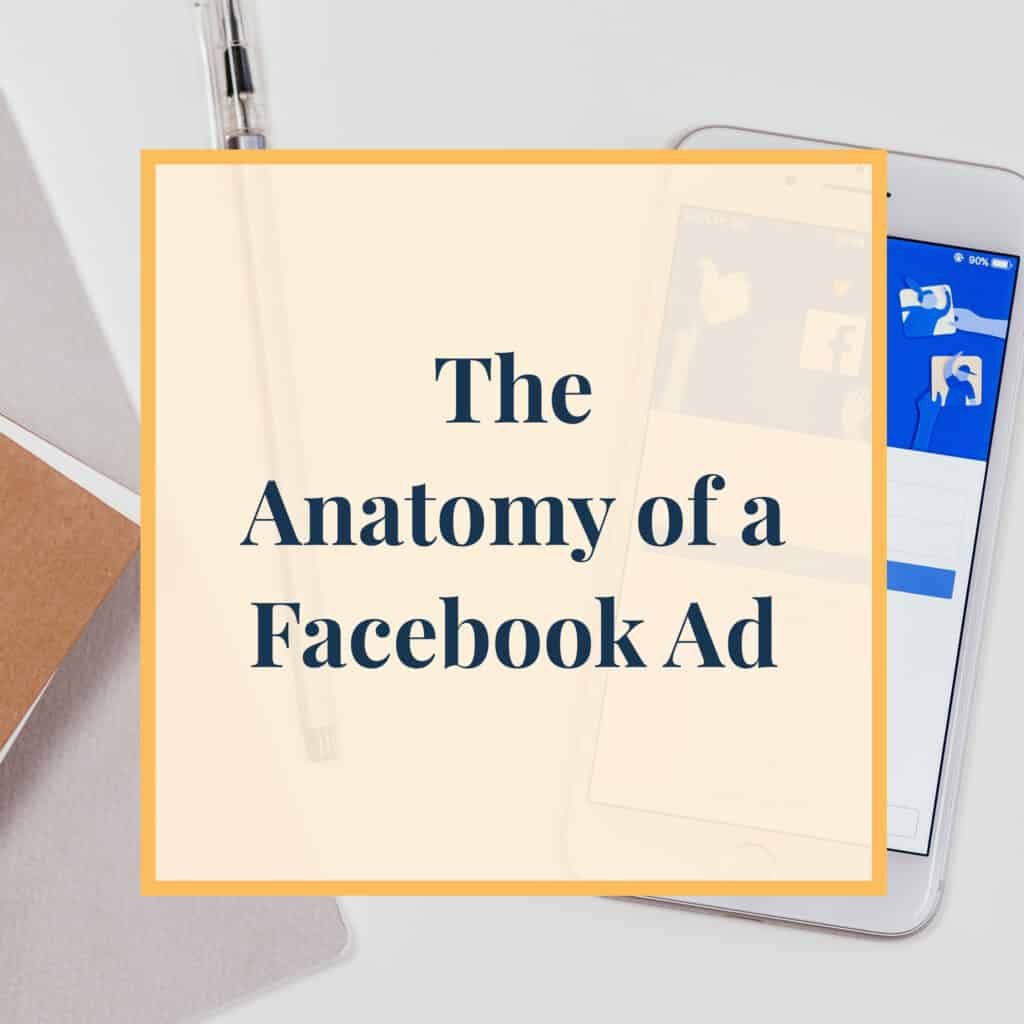 Writing a Facebook Ad is easy, right? You throw together some text with an image and watch the clicks roll in! Uh, I hate to be the bearer of bad news, but that's a surefire way to end up with a Facebook Ad disaster!
Social Media Ad creation is an art onto itself. Much like writing all kinds of social media, it's a unique mixture of both marketing copy, target research and graphic design meant to attract the eye, intrigue the mind, and eventually, lead the user to your Website or Landing Page.
There are a total of seven elements of a Facebook Ad, each playing an essential role in getting your message across to your audience. If even one of these elements isn't in "alignment" with the others, the ad is going to stand out for the wrong reasons and probably not get much attention from your audience.
Your Facebook ads can appear in the newsfeed as a "Sponsored Post," or along the right-hand side of the newsfeed as a "Suggested Post." You can choose where you want your ads to show up when you're making them in the Facebook Ad Creation tool. Ads in the newsfeed can be a little more elaborate than those in the right-hand column because you have some more space to work with, but they both have to follow the same basic rules. Let's call it: the anatomy of a Facebook Ad!
Let's go through the anatomy of Facebook Ads, starting from the top of the ad, moving down.
Your Business Name & Logo
Just like with all Facebook posts, your account name and profile picture are going to appear in the top left-hand corner of your post. It doesn't matter if it's a sponsored or regular post, your business' name is going to be right up there at the top!
Even though the profile picture will be small, it's important that it be recognizable. This is one of the reasons why you need a fantastic and instantly-identifiable logo for your business. With just a glance, people should be able to tell who the ad is from.
This is the copy that appears directly above the main image. Writing the copy for this is very similar to writing the digital marketing copy for any regular post. You want an economy of language designed to communicate your main point to your audience in an engaging and easy-to-read format.
This copy should layout the value proposition for your product or service, telling the user why they should click on the link below. However, this can be a delicate balance. It's likely going to be part of the user's newsfeed, so it shouldn't starkly stand out as boring marketing copy. You want them to absorb the ad as just another Facebook post, not through the prism of marketing. As such, you want to avoid marketing jargon. Instead, it should be as conversational as a regular Facebook post.
If you haven't written a ton of Facebook Ads, it can be tricky to strike a balance between a standard post and an ad. That's one of the reasons why so many small business owners come to me to help write their Facebook Ad copy for them!
When you see an ad on Facebook, what's the first thing you notice? The text? The company? Nah, it's the big honking image!
Whether the main component of your ad is a video or a static image, it's still the very first thing that is going to catch the eye of your potential audience. It's literally in the middle of the ad's composition; the "meat" in the marketing sandwich. If it isn't a great, professionally-designed image, chances are that your ad is going to fail.
Your graphic should essentially communicate the same message as the copy above it, but in a visually-stimulating way. This image should also be at a high resolution so it looks excellent on screens of any size. A blurry or stretched out image will kill the effectiveness of even the most carefully constructed Facebook Ad.
Headline
This is the section that's just below the image. Logically, it is where the eye of users will fall to after they absorb the graphics above it. This headline needs to be a summation of the entire message you included in the copy above the image.
You will also want to keep in mind the tone that you're trying to get across with your headline. If you want an air of urgency, put it in the headline. Want to ask a question? The headline is a great place for it!
Description
Some people might think of the copy just under the headline as secondary to the main body of the ad. I disagree. It's actually your "last chance" to make the case to the user!
You can include some valuable information in the description, including the price of your product or service, additional benefits, or even a special offer like 10% off. Also, your description will lead the user right to the…
Call-to-Action
This is the button directly to the right of your description. It instructs your user what they need to do next.
In truth, there should be subtle calls-to-action strewn throughout your marketing copy, but this is the place where it's explicit. Don't feel the need to be delicate here. Instead, tell the user EXACTLY what you want them to do. Is the ad for a newsletter? Then the CTA should probably be "Sign Up!" Is the ad for a product? "Buy Now!"
Now that you know the anatomy of a Facebook Ad, you're going to be much better positioned to use Facebook's Ad Creator Tools to come up with your own. If you still aren't sure how to get started, and Facebook's Internal Advertising Tips aren't helping, then I have you covered! Check out my free Facebook Ad Writing Workbook. Inside, you will find everything we talked about above in more detail.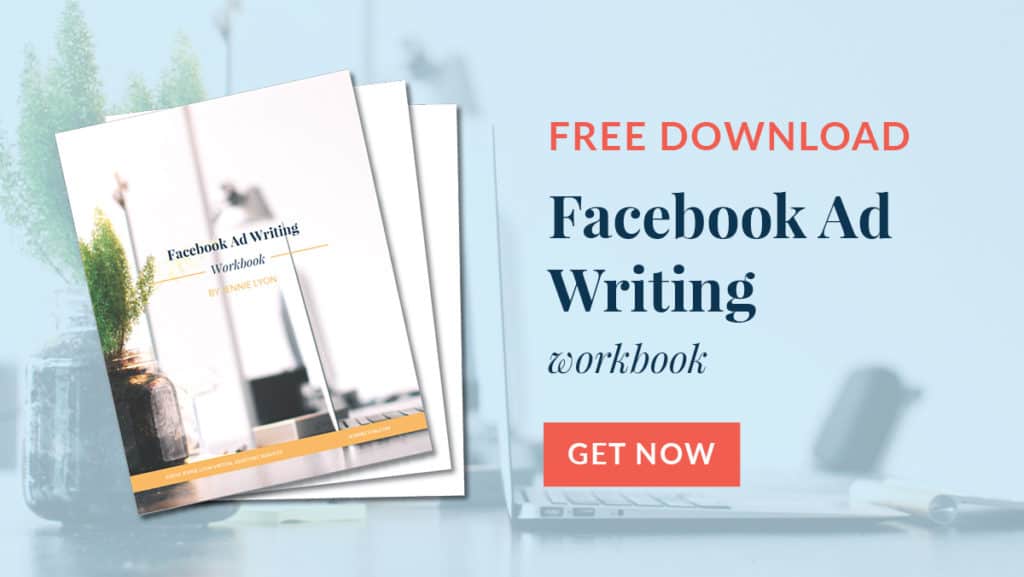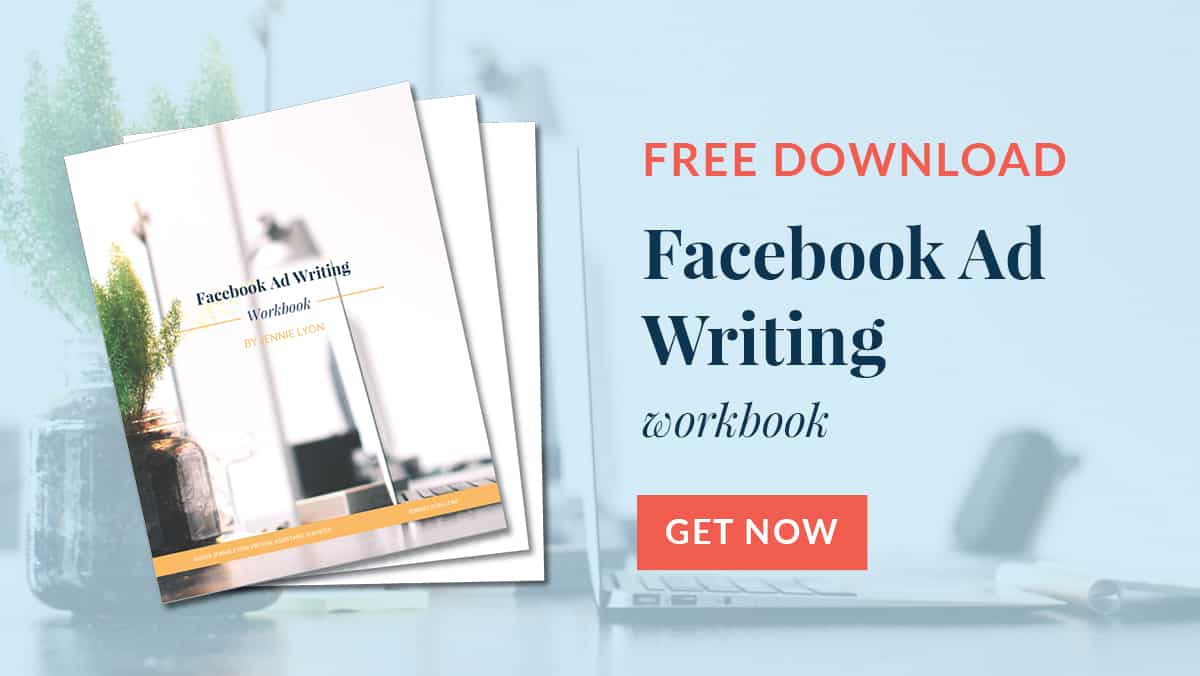 Then again, you might not be interested in learning how to write your own Facebook Ad. Instead, you might want to hire me to create them for you so you have more time to focus on the important aspects of your business. If you'd like to work together to create a social media marketing strategy that will leverage Facebook Ads to their best effect, contact me today! I'd be delighted to give you a free consultation so we can come up with a digital marketing strategy perfectly tailored to your business! We could even do a Social Media Audit to really figure out how to get your social media humming!