How To Attract An Audience With The Best Copywriting Tips
Copywriting is at the heart of most marketing strategies.
Everything from writing ads to crafting webinars to coming up with taglines requires a certain amount of copywriting skill. As a small business owner, you need to effectively communicate your brand's key messages through compelling copy that converts people to paying customers.
But how do you do this? If you don't know the different types of copy, proven strategies to get customers to engage, and ways to deal with writer's block ( a particular nightmare for all writers out there), you're likely going to be stuck staring at a blank page on the screen for hours on end.
Don't worry, though, because I'm here to help! Here is everything you need to know about most kinds of copywriting in digital marketing, along with some tips and tricks you can use to get the most out of every line of copy you write!
Types of Copy for Digital Marketing
First, let's take a look at some of the most common types of digital marketing copy:
Have you ever gone to a website only to see page after page of dense text staring back at you? You were just looking for information, not a novel. This is a common problem with a lot of amateur websites. The webcopy isn't tailored to the focus and attention span of the average user.
When you are building a website, it isn't about the amount of webcopy you have, it's the quality of it. On your homepage, there should be broad strokes of what you do, rather than detailed explanations. Rather than formatting your webcopy into lengthy paragraphs, you should break it up into more easily readable chunks. You want to make it as easy as possible for a visitor to absorb the information on your site.
If it's been a while since you've done a complete website audit to check your copy, graphics, and usability, you might want to look into it!
Blogs are basically the bread and butter as far as content marketing goes. If you instantly want something to boost your SEO, improve your social media engagement, and prove to your audience that you are an authority in your niche, then a well-written and thoughtful blog is the perfect place to start.
When you decide to start a blog on your website, you need to consider several things: Who is your audience, how complex are your blog topics, and how often do you want blogs posted? Generally, one blog a week will give you plenty of material for regular social media posts and constant website updates.
An infographic pretty much serves the same purpose as a blog; it just does it in a different way. With an infographic, you are still providing your audience with valuable information; you are just doing it in a more visual manner. Infographics are a fun, quick way to communicate complex ideas in an attractive and engaging graphic.
Another advantage to infographics is that they don't require the same time and focus commitment to engage with them. Even if your customers are quick readers, it can still take a few minutes to get through a blog. With an infographic, you can communicate the same message as the blog pretty much instantly. This can be a lovely change of pace for your audience, especially if they are used to getting a blog post every week.
Striking the right balance between email marketing and content marketing can be tricky. You never want your customers to feel like you are "selling" to them, but you also want your email marketing to, well, sell! It's something that I call stealthy-selling. A weekly newsletter can often hit that sweet spot and give them something they will look forward to getting regularly, and hopefully, they will buy something from you too!
Newsletters usually include several different pieces of content. You should start them with an introduction letter addressed to the recipient. This is a great place to keep your customers updated about any news, talk a bit about upcoming events or specials, and thank them for their business. It doesn't need to be too long, but should be enticing and tease what is to come in the newsletter.
Newsletters can also feature your weekly blog and visuals to make sure your best customers don't miss them. Don't forget to include things like special offers or even testimonials.
So, you want people to sign up for your email list, but you just can't get them to give you their info? Maybe it's about time you added an incentive of some kind!
Offering your online customers a completely free piece of content if they sign up for your email list can be a great way to expand your email outreach potential rapidly. This piece of content should be consistent with your brand and work to advance your ideal client's business. For example, a "how to" guide, checklist, or a short eBook can be terrific freebies.
Another freebie could be a special offer for your services or products or a free chat with you. The word "free" has tremendous power, and it could be the key to opening up your email marketing to hundreds of new customers!
The Style of Your Copywriting
What is the difference between good copywriting and bad copywriting?
I can sum it up in a word: readability. If you offer your customers a blog, email campaign, or web page that is difficult to read, doesn't flow, isn't infused with your brand personality, or bores them, they will dismiss and forget it. But if you give them something that's easy to read, it will quickly engage them and draw them in!
And one of the best ways to do this is through storytelling. Now, when I say, "storytelling", you probably think, "Once upon a time", but that isn't quite what I mean. In the copywriting sense, a story doesn't need characters, settings, or even a plot. It simply means that you are trying to create a memorable connection between you and your audience by connecting with them on a deeper level.
That can be tricky if you are simply listing the benefits of your products in your marketing in bullet form. Pure data is boring, but stories are engaging and fun! Just like with a bedtime story, you want to guide your customers through a sequence of rising and falling action. A beginning (rising action), middle (climax), and ending (falling action). You want to take your customers on an emotional journey with your storytelling marketing efforts. By eliciting emotions from them along the way, you can drastically increase your sales. You can solidify an emotional bond between them and your brand.
Of course, the point of you telling them a story isn't only to entertain and engage with them. You want them to become interested in your business' offerings. For that to happen, you can't be shy about inspiring them to take action with calls-to-action throughout!
Inspire People to Take Action!
All of your copy needs to get people to take action.
Copywriting has a huge impact on making the sale, but you must do it the right way. The trick is that you don't want all of your copy to be "sales, sales, sales" all of the time. That isn't interesting to the reader. But you also need to figure out how to ask for the sale in a way that isn't going to annoy or turn them off.
As I mentioned, I like to sell stealthily, so the reader doesn't even know what I'm selling in the copy. That's not easy to do, as you also need to provide all of that information honestly and never "deceive" them. The secret to succeeding in this is through calls-to-action.
At its heart, a CTA is what you want someone to do when they reach the end of your copy. They've absorbed your message, now what should they do next? Once you begin to think about what the CTA is for each piece of content, it makes creating it much easier. Do you want them to sign up for your newsletter? Register for a webinar? Download a free piece of content? Head to your landing page?
Staying Focused is Key!
Keeping a laser-like focus on the CTA in the copy is also essential. If you pack your copy with different calls-to-action, your readers might become confused about what you want them to do. For example, if you have a landing page that you want them to visit, that should be the only CTA in the copy, nothing else. Yes, nothing. You want them to do one thing, so keep focused on it.
The bottom line is that you are giving this free content to your customers because you have something of value to offer them. So, offer it to them!
Dealing With Writer's Block
Writer's block is an unfortunate reality of creating your own copy.
It doesn't matter if you are a professional marketer, novelist, playwright, or reporter, writer's block can strike at any time. Trust me, it's happened to me a ton over the last 20 years!
Thankfully, I have come up with several strategies to help me beat my writer's block and get the copy written on-time. Probably the most powerful tool I have available is to use a copywriting template.
Think of this as a sort of pre-written blog/email/landing page, with all of the sections and headings already put in. Rather than needing to figure out how to structure everything, all you need to do is fill in the blanks (admittedly, they are pretty big blanks, but it's a start)!
If you are using something like LeadPages, then they already have many tried and true templates available. But if you're working on something like a blog, you might want to take a look at some of your older content and break it down to its component parts to create a template.
Of course, there is also the chance that you're currently overwhelmed with your day-to-day responsibilities running your small business. That's probably the biggest reason why a copywriting strategy falls off after a few weeks: most small business owners are too busy to write. One 1000 word blog a week can take you hours of writing and editing, far more if you haven't done any copywriting for a while.
So What's the Solution?
The solution is to hire a virtual assistant or digital marketer to write your blogs for you. I've been doing for my clients for years now, and it's a key part of my business. They just give me some directives and details about the type of content they want, and I get to work crafting a polished blog that they would be proud to post on their social media channels and website.
If you enjoy writing your own copy, but don't have the time to polish or edit it, that's no problem either. After all, grammar can be confusing, and everyone makes mistakes! Hand it to a virtual assistant, and they will have a revised version of your blog in your hands before you know it. With most virtual assistants, unlike in-house editors, you only need to pay for the time spent on your projects, which is a huge money saver. Personally, I love giving my clients' blogs a good "punch-up," amplifying their message using every digital marketing strategy I know!
Who Are You Writing For?
Many small business owners think about marketing like fishing. They want to cast the widest net possible to bring in more people. Unfortunately, in most cases, this doesn't work.
In digital marketing, you need to know your ICA. In other words, your ideal customer: what they like, respond to, seek out, etc.. That is the audience you should be "fishing" for. That's not to say that your products and services won't appeal to other folks as well. If you want to convert the most people into paying customers, you need to write for your ICA!
So, What Did We Learn?
Let's review what we learned:
How copywriting is at the heart of your brand message
The types of copy used in digital marketing
How readability and storytelling are key in effective copy
The point of all copy is to get people to take action
Calls-to-action should be woven into every piece of copy you write
Keep your focus on a single CTA, don't have multiple CTAs in the content
Use templates to get over writer's block
If that doesn't work, or you don't have the time, use a virtual assistant to write and edit your copy
Don't forget to write for your ideal customer, or ICA
Remember when I was talking about how using a template can help you finish writing a blog (or other types of copy) in no time at all? Well, I'm here to give you a leg up with my free Blog Breakdown Workbook! In it, I will break down all of the parts of a perfect blog into an easy-to-follow template you can use whenever you're feeling stuck with writer's block! Using it, you'll get through your blog post in no time!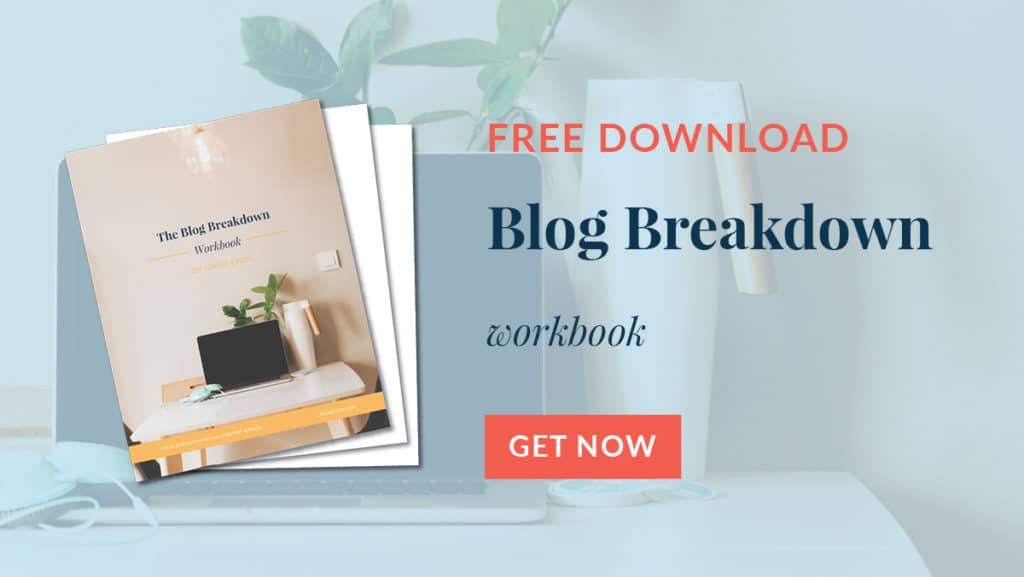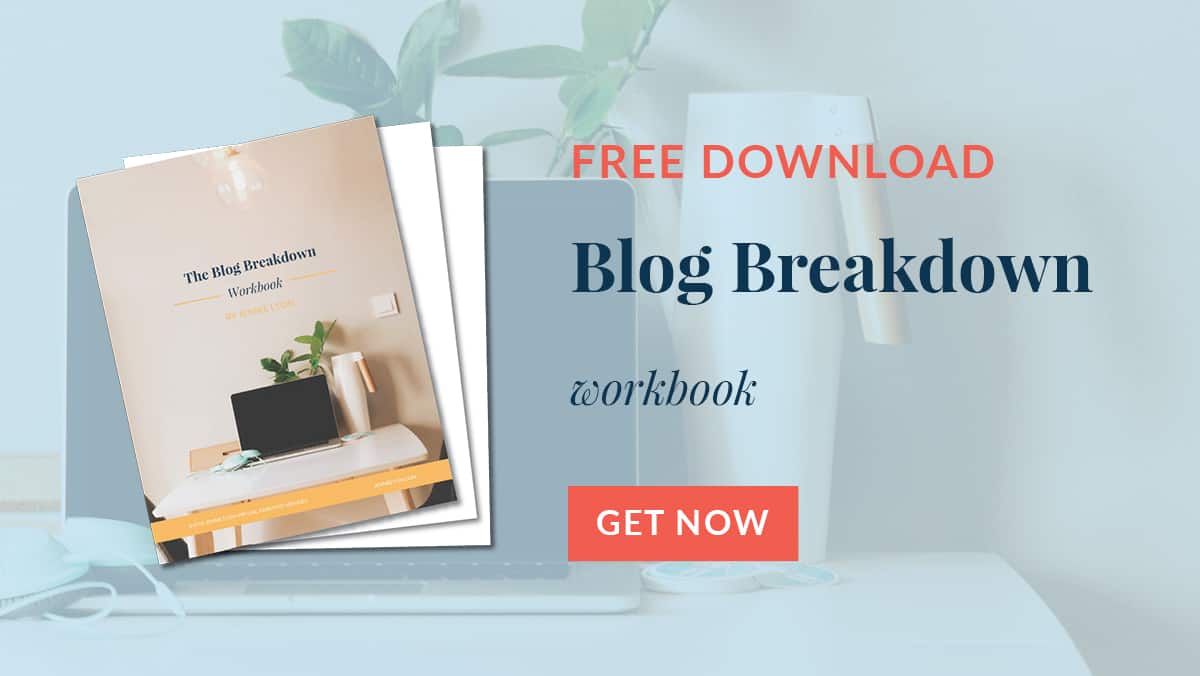 Of course, writing might not be where your talents lie. Running your small business is taking up the vast majority of your time. Outsourcing your copywriting to a virtual assistant or digital marketing expert might be an excellent investment.
If you'd like to learn how I can help you get through all your copywriting in record time, contact me today for a free consultation! It would be my pleasure to create top-notch content for your website that will draw in your ideal audience and funnel them straight to your products and services!
Links To This Episode:
Rate, Review, & Subscribe on Apple Podcasts
If you like what you hear on the podcast, please consider rating and reviewing my show! Woo Hoo! Click here, scroll to the bottom, tap to rate with five stars, and select "Write a Review." I would love to hear what episodes you enjoy the most!
If you haven't done so already, please subscribe to the podcast. I'll be adding new content weekly, if you're not subscribed, there's a good chance you'll miss out. Subscribe now!