It's Time for a Mid-Year Business Plan Update!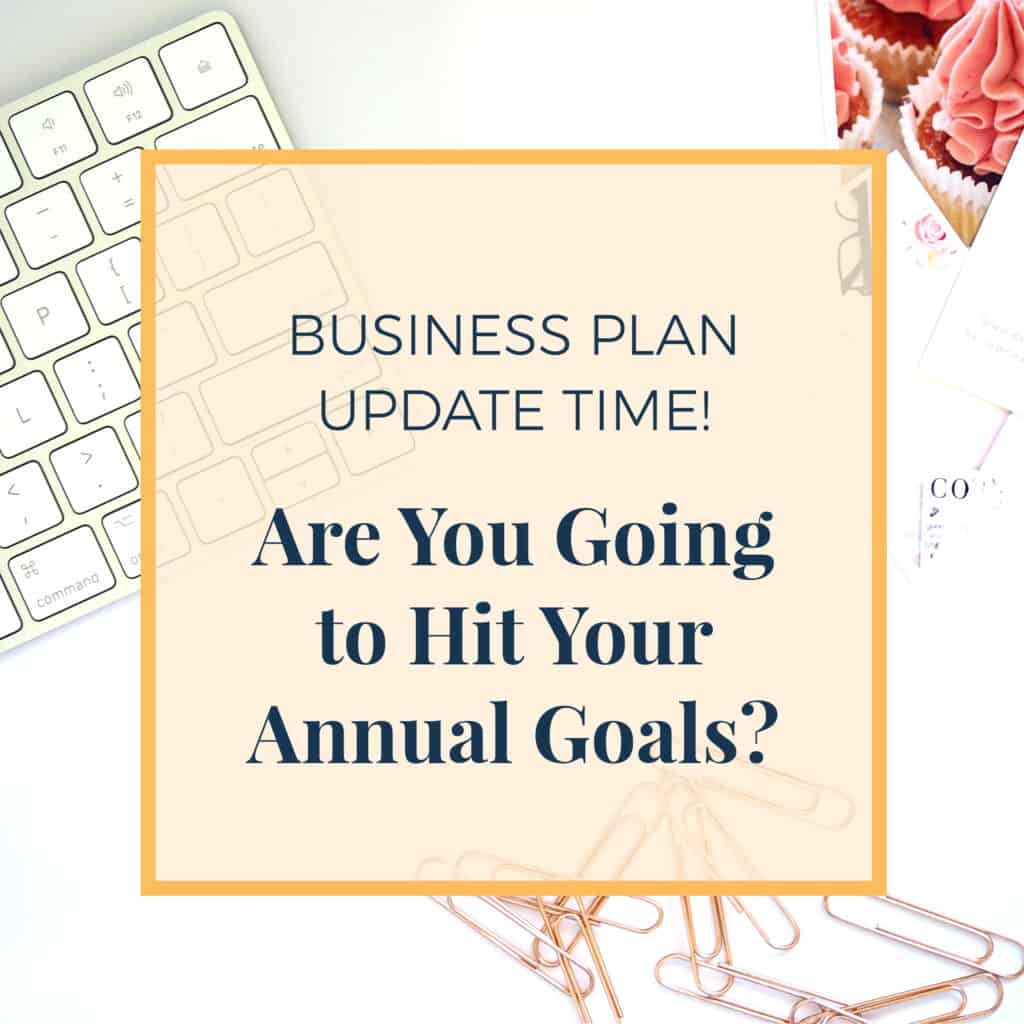 Do you have a business plan?
Something that I highly recommend all of my clients (and pretty much every entrepreneur) do is create a business plan at the beginning of the year. Spending the first week or so in January putting together a comprehensive business plan can pay off dividends for a small business through the new year. A business plan gives you a map, with goals and strategies that may help you confront the biggest challenges facing your business.
But here is the problem: plans change. Things change! Life happens! Maybe your business did even better than you expected in the first two quarters of the year and you accomplished all of the goals in your business plan! Or perhaps you went through a bit of a rough period and you need to reevaluate your business plan to course correct in the latter half of the year. Either way, doing a mid-year business plan update is a smart move! And if you didn't write a business plan at the beginning of the year, no problem! I have linked to my business planning workbook below so you can get started now.
Parts of a Business Plan
We've written a lot about creating a business plan in the past, but to make sure that we're all on the same page, here are the main steps involved:
Summarize Your Business
Summarize Your Ideal Customer or Dream Client
Business and Brand Goals
Offerings and Monetization
Financial Details
Social Media Promotion and Marketing
Business Guidelines
Continuing Your Education
So, the question is, how did these points change from the beginning of the year to now?
Summarize Your Business
Chances are that the summary that you created in January is still applicable now.
This summary is the "big picture" look at your business. There are two components: a dream statement (your ultimate vision of success) and a mission statement (what you are setting out to accomplish). Unless things have really changed for you in the last six months, you can probably leave this section alone with minimal changes.
[TWEET " The summer is the perfect time to revamp your yearly business plan! "]
Summarize Your Ideal Customer or Dream Client
Same deal here. Your idea of your perfect client is likely the same as it was a few months ago. If you have any new ideas, you can tweak this section, but otherwise, you can leave it alone.
Business and Brand Goals
Here is the first place where you might want to do some extensive "renovations" of your business plan.
Your brand goals should continuously be shifting, depending on what else is going on with your business and the market in general. If a new direct competitor to you opened up since January, then you might want to take a look at a brand revamp to better situate yourself in your market. I can help with this by creating a new logo and refining the overall "vibe" of your business.
Offerings and Monetization
Here is another place where you might want to change things up.
If any of your products or services haven't been doing very well since the beginning of the year, it might be time to retire and replace them with services that will bring in more customers. This can involve research into what your customers are looking for, along with the R&D needed to create these new offerings. You will also need to come up with marketing support for the new products, involving landing pages, graphics, and fresh copy to sell them in a compelling way.
Financial Details
Ok, yes, this is the boring part. But it's also essential.
As a small business owner, you need to know the health of your business at all times. Most small businesses fail because the owner doesn't pay enough attention to their finances. Consider things like your expenses, monthly income, debts, outstanding invoices, etc.
If the financial health of your business has improved or declined in the last few months, this is the section of your mid-year business plan update where you might want to spend the most attention.
Social Media Promotion and Marketing
In truth, this is something that you should be reevaluating every single month, not just in the middle of the year.
Connecting to your customers online is always a battle for hearts and minds. On social media networks, you're competing with cat videos! How are you supposed to beat that!?
The key is to create crafted and targeted content to capture your audience's attention. And this always needs to evolve. A social media campaign that worked in the middle of winter will likely not have the same impact in the middle of summer. I can help you revamp your entire social media marketing plan to better fit with the realities of the season and your audience.
Business Guidelines
Unless the structure of your business has drastically changed in the last few months, the business guidelines and processes that you put down in Jan are probably still working. If any of them aren't, then this mid-year update could be a great time to try a few new things. Maybe switch Project Management Systems to something like Teamwork or Slack. I can help you set that up!
[TWEET " Haven't touched your business plan since Jan? The summer is the perfect opportunity to do an update! "]
Continuing Your Education
While the summer is traditionally a slow period for education (Summer vacation! Woo Hoo!), the fall is coming up fast. If you are planning on taking any continuing education course or webinars, the summer is the time to sign up. Make a list in your mid-year update about your educational goals, then find the programs that will best meet them.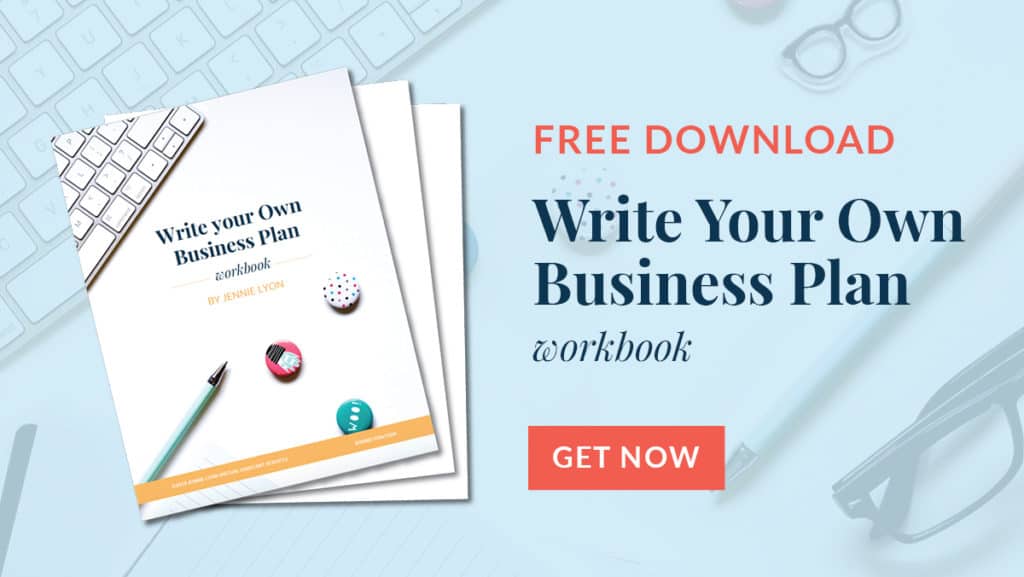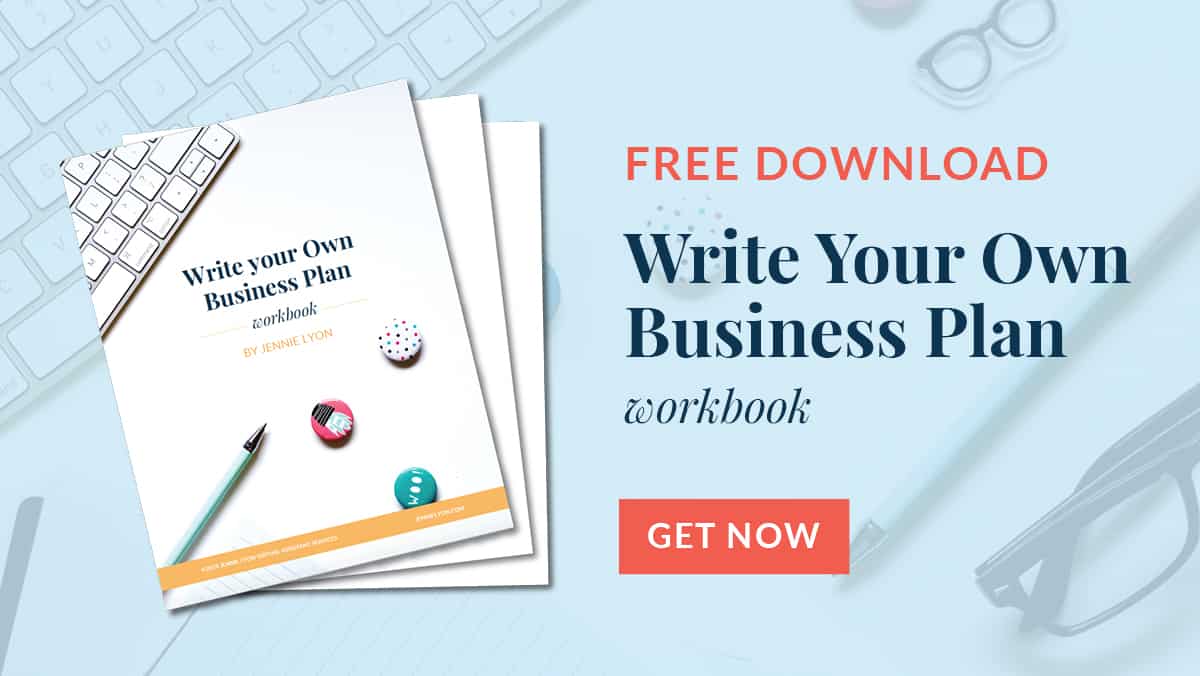 The good news about doing a mid-year business plan update is that, if you already created one back in January, then it's not going to take you nearly as long. But what if you didn't create one at the beginning of the new year? No problem. Just download this free Business Plan Template and fill it out. It will help you refine your business goals and give you a sense of focus and direction throughout the rest of the year!
And if you realized that you need assistance with any of the things you noted in your mid-year business plan update, I'm always here to help! Just contact me today, and we can get started putting your newly revamped business plan into action!