Want a Summer Break? A Virtual Assistant Can Help!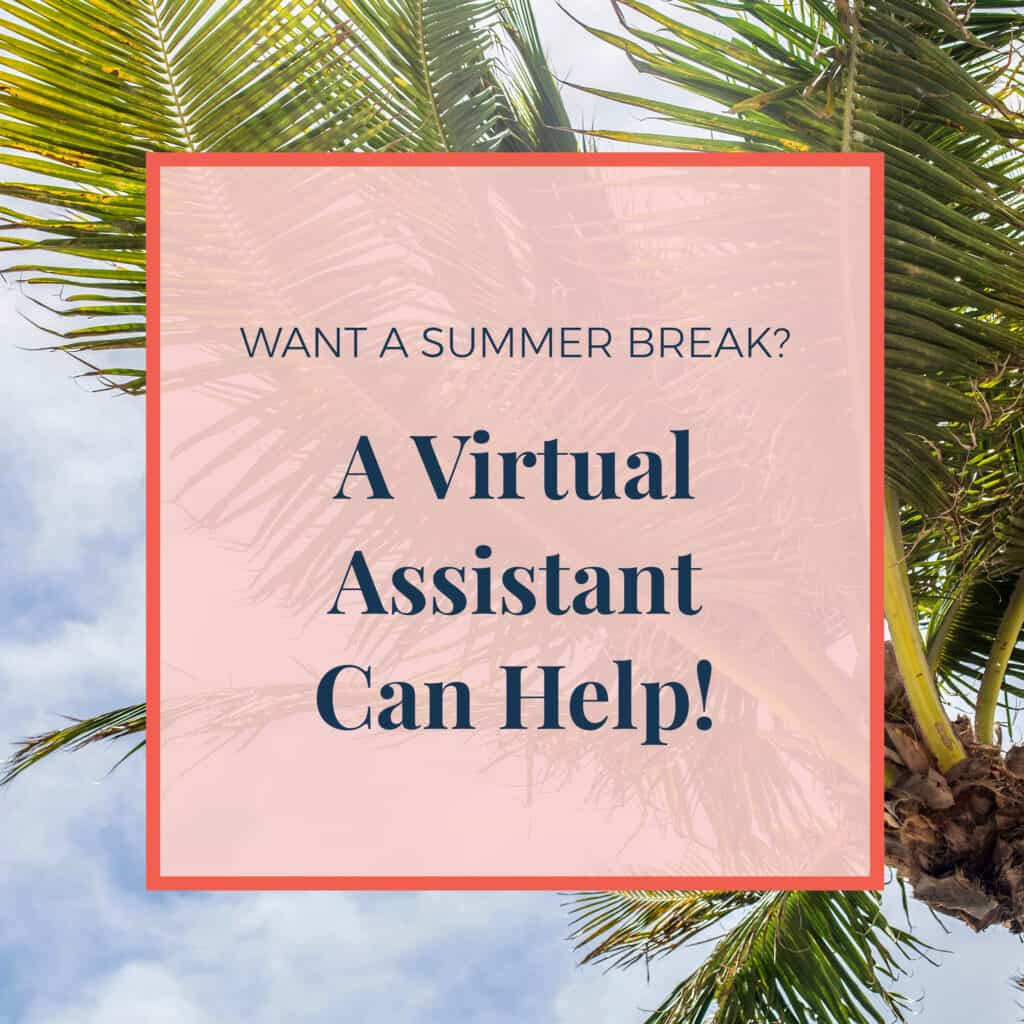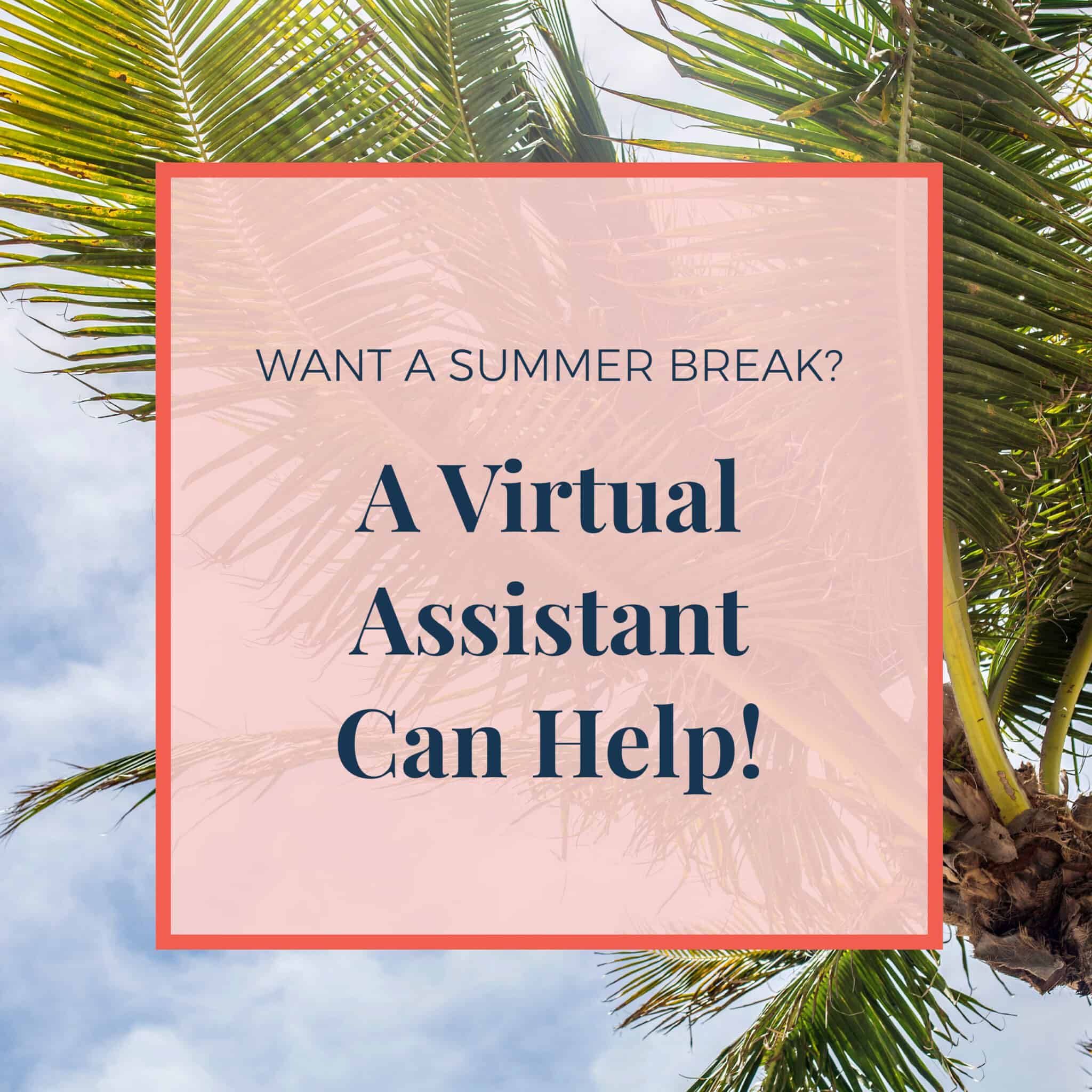 Do you remember what it was like when you were a kid during the summer?
It was like heaven! Three entire months off school with no work whatsoever! I remember waking up to the smell of fresh cut grass and would scramble out of bed to get outside! Unfortunately, endless summers can't last forever.
But here's the good news! One of the benefits of being an entrepreneur with a business is that you get to make your own schedule. Yes, you absolutely need to work like crazy during the summer to grow your business, but if you want a three day weekend to spend with the family on the beach, or just an afternoon to brush up on some light business reading, that could be within your grasp!
Of course, you might feel like you're so overwhelmed with work that you simply couldn't consider a summer vacation, or even a day off. There are a ton of tasks that a skilled virtual assistant can easily takeover for you. These are the tasks that are the time-killers, the ones that eat up your energy and productivity, leaving you wondering where the day went. At times like that, it's incredibly advantageous to have a virtual assistant in your corner, helping to pick up the slack!
[TWEET " Take some well-deserved summer vacation with the help of a virtual assistant! "]
Creating content for your website is one of the most time-consuming tasks that a small business owner can face. If you aren't a professional writer, then coming up with a full-length blog could take you hours. Thankfully, I can save you that massive block of time with my copywriting services!
Together, we can come up with an editorial calendar with blog topics that will last us months. Then every week, I will write you a blog with the same level of professional polish as the ones on my website! All you have to do is give it a read, approve it, and we'll be all set.
But what if you enjoy writing your own content, but don't have the time to give it a proofread? I can help there too. Just send the blog to me and I can give it a polish before we put it up on your website.
So, let's say you hired me to write your weekly blog. Chances are that's three hours of your week that we've freed up, at least. What's next? Well, you need to spend the time to promote that blog, and one of the best ways is through email marketing.
With a weekly newsletter, you can keep all of your customers in the know about your business. That "personal" contact can be essential to strengthen your relationship with your customers and clients, and it keeps you top of mind too! Frankly, I think that a weekly newsletter is a must, but it takes time to pull it together. You not only need to write an intro letter for it every week, but also organize all of the information into an attractive layout and send it out at times of highest engagement. So, we're talking a few more hours every week right there.
Unless you hire me to do it all.
I can write your intro, properly format your newsletter, and schedule it to go out automatically. You won't even need to think about it; you can get the important stuff done (like spending some time by the pool), and I can get that newsletter out to all your clients. Now THAT'S how to spend your summer!
Oh, wait, no, you also need to promote it on social media. Nuts. Better put back the pool noodles and drink floatie… But wait a minute!
Social media marketing is something that can consume vast swaths of your time in the summer. Ah, but what if you handed it over to me? I could write all of your posts, create beautiful branded images to go with them, tailored and targeted at your audience, and then post them at times of greatest engagement. I can even respond to comments and do outreach and engagement for you!
Want to know the funny thing about being a business owner? It's that you might have more time on your hands than you think. The problem is that you might not have organizational systems in place to help you get access to that time.
For example, let's say that you have a dozen projects on the go. It can be challenging to keep everything straight, especially if you have a ton of different due dates in the near future. That can lead to you crunch time when a project is due when you'd rather be beachcombing with the fam. That's why Project Management is so important. I can help set you up with a project management system like Teamwork where you can put all of your projects and tasks. It will help keep everything organized and make sure that you know exactly needs to be done at all times.
Likewise, improper Calendar Management can be a major thorn in the paw of a small business owner. You only have so many hours in the day, so it's vital that you schedule your time as efficiently as possible. I can help you manage your daily calendar so you can find the space to slip in doctor's appointments, family outings, and even workout sessions!
[" Want to hit the beach with the fam? With the help of a virtual assistant, you can free up hours in your week for summertime fun! "]
Often, the #1 thing that stands in the way of quitting at the end of the day is my email backlog. If you're a small business owner, you know how messages can come in at all hours, inundating your inbox with hundreds of messages that need to be checked, replied to, or simply deleted. Email management is just one of those realities of being a business owner, but you can do something about if you hire a virtual assistant.
If you have countless emails in your inbox going back months, I can go through them for you, deleting old and unnecessary messages while flagging the important ones. I can help you come up with some inbox rules so emails are automatically sorted into appropriate folders. I can even set up automatic follow-up messages so your clients will never have to wait long for a response.
Once you get all of those emails off your plate, you're going to find that quitting at the end of the day is a whole lot easier!
And these are only a few of the many ways that I can help free up some time in your life. Trust me, I know how important it is to find the time to spend with your family and friends, especially when the weather is as beautiful as it is now. If you'd like to learn more ways that a virtual assistant team can help you revolutionize your business, I invite you to download my free workbook here.
And if you already know a few places where I can help out, please don't hesitate to contact me ASAP. We can get started getting stuff off your plate so you will be able to enjoy the summer season, and beyond!