Best New Social Media Features to Boost Engagement!
Do you seek out all of the latest news about social media?
As a digital marketing expert and virtual assistant who focuses on social media, watching trends, new features, and announcements from social media networks is simply part of my job. I need to be on top of everything to offer my clients the best possible advice when it comes to building their social media strategy. Social media is simply one of the best ways to lead people to your website or landing page by using a mix of excellent copywriting and engaging graphics.
I have to admit that it's kind of funny when I speak with my clients about creating or revamping a social media strategy, and they have no idea what I'm talking about. There are so many amazing features that social media networks simply don't advertise to their users. For example, many small business owners have no idea how to build professional social media ads on the various platforms. So, I am going to run you through some of the latest announcements that could have a significant impact on the way you handle your small business's social media moving into the second half of 2021!
Here are the big social media stories you need to know!
Pronunciation Problems are a Thing of the Past!
I think that this is a brilliant feature that should have been put into place years ago.
I admit that I don't personally know the frustration of constantly having someone mispronouncing my name. But Eben, my son does, and it drives him crazy after a while. LinkedIn is taking steps to fix this problem by allowing you to add your name pronunciation to your LinkedIn profile.
Frankly, it's a fantastic feature that can eliminate a ton of confusion. While it's currently only available on LinkedIn's mobile app, I suspect that it's too valuable a feature to stay there. Hopefully, we'll be able to entirely get rid of the issue of name mispronunciations in the future with this simple tool!
Instagram Introduces a "Recycle Bin"
Have you ever been looking for a file on your computer, only to realize that you accidentally deleted it? That's happened to me more times than I wish to count.
Sometimes, the same can be true of social media. When you delete a post or story, it's gone forever, right? Not anymore! Instagram has recently introduced a feature that allows you to restore a deleted story or post within 30 days of its deletion. You only need to go into your Account Settings and check out the "Recently Deleted" folder. From there, you can restore the lost content. It couldn't be easier!
Increased Instagram Functionality in Browsers
While Instagram has moved into the world of desktop computers in the last few years, they have always been a mobile-first platform. It looks like things might be changing through with the announcement that Instagram will be allowing media uploads from desktop browsers in the near future.
In fact, some users already have this functionality! As a social media content creator for both myself and many of my clients, this is very welcome news! It will be a lot easier to upload content when I don't need to transfer it to a mobile device first!
I don't know if this addition to their desktop offerings signals a change in Instagram's strategy. But given the other new features they've been announcing lately (more on that below), we might see the focus shift slightly from their mobile focus.
Tell Your "Story" Across Platforms
Back in 2016, Instagram introduced a new feature to compete with one of its biggest rivals: Snapchat.
Instagram Stories was, and this isn't an exaggeration, a flat-out copy of Snapchat Stories. The Instagram CEO even admitted it! But with Instagram's already-existing user base, Stories rapidly became one of their most popular features. They allowed users to share short-form video or photo slideshows that only last 24 hours before being deleted.
I'm a massive fan of Instagram Stories from a digital marketing POV! I was delighted when Facebook (who owns Instagram) announced that they would incorporate the same feature into their platform. And in late 2020, a more professionally-minded platform did the same thing: LinkedIn!
LinkedIn Stories work the exact same way as Instagram or Facebook Stories. But with a focus on a more professional audience. Using LinkedIn Stories, you can show off your content to others in your field. No matter what your LinkedIn use, whether you're looking for a new job or want to expand your professional network, LinkedIn Stories can be a key part of increasing engagement with your profile. Best of all, you can reuse much of the content you create for Instagram and Facebook. I might recommend tweaking it a bit for the different audiences, but given the minimal extra work for the potential return, it's a no-brainer!
"Reel" in your Audience with Instagram Reels
A few months ago, Instagram announced another brand-new, utterly original feature that they DEFINITELY didn't "borrow" from TikTok: Reels!
Reels are basically Instagram Stories without the expiry date. They are 15-second short-form video content that you can share with anyone on Instagram. Moreover, Reels can help you reach a larger audience as they appear in the "Explore" tab in the Instagram mobile app.
Instagram has recently expanded Reels by offering "Remix" where you can create response videos to other Reels, showing them off side-by-side. This is another feature "inspired" by TikTok that can increase your audience engagement by directly engaging with other content creators on the platform. It's a terrific way to start a conversation, and I highly recommend you play with the new feature!
Pin Ideas with Pinterest!
I don't know if you can tell. But, the popularity of "Stories" is something that all social media platforms are jumping on. Pinterest is putting its own spin on the idea with "Idea Pins."
If you have a Pinterest Business Account, use Idea Pins to create short-form videos featuring custom text and images. In other words, they are very similar to Instagram Stories. Where they differ, however, is in how long they are available for. Unlike the 24 hour time-limit for Stories, Idea Pins are available indefinitely.
I've been raving about the untapped social media marketing potential of Pinterest for years now, and Idea Pins are just another reason why you should be checking if the platform is right for your digital marketing needs. They aren't available to everyone across the world yet. But if you live in the US or Canada, I will be happy to discuss how using Idea Pins could be an excellent idea for your business.
Not All Features Survive
It's important to remember that not all social media features will survive in the long term. For example, Twitter Fleets (think the Twitter version of Instagram Stories) were announced to great fanfare back in November 2020, only to recently be discontinued due to low usage.
While you might think that's an example of why not to dive into social media features right off the bat, I strongly feel otherwise. You (and often the companies themselves) never know what will take off and become the next big thing. So as long as a free feature is offered on a social media network, it's always worth exploring how to incorporate it into your social media strategy. Worst-case scenario, you give it a try, and it doesn't work out. Best-case, you could be on the cutting-edge of a new way to connect with your followers. It's worth a shot, either way!
So, What Did We Learn?
Let's review what we learned:
LinkedIn has introduced the ability to add name pronunciation to your profile.
If you've accidentally deleted a post on Instagram, you can now get it back!
In the near future, you will be able to upload media to Instagram from desktop browsers.
LinkedIn will be bringing "Stories" to their more professional-focused platform.
Instagram Reels are like Instagram Stories without the expiry date.
Users can search for Reels from within the Explore tab.
You can "Remix" Reels to add commentary or respond. Great for engagement!
Idea Pins are like permanent "Stories" on Pinterest.
Not all new social media features survive.
For example, Twitter "Fleets" were recently discontinued.
Free Resources
Keeping up with all of the latest news about social media can almost be a full-time job! Thankfully, it isn't YOUR job. Your job is to be a fantastic small business owner (which is why most of my clients leave it to me)! You probably don't have the time to become a social media maven. But you can improve your social media game in just a few easy steps. In my free Workbook: Making the Most of Social Media, I will show you exactly how to maximize your return-on-investment when it comes to spending time on social media.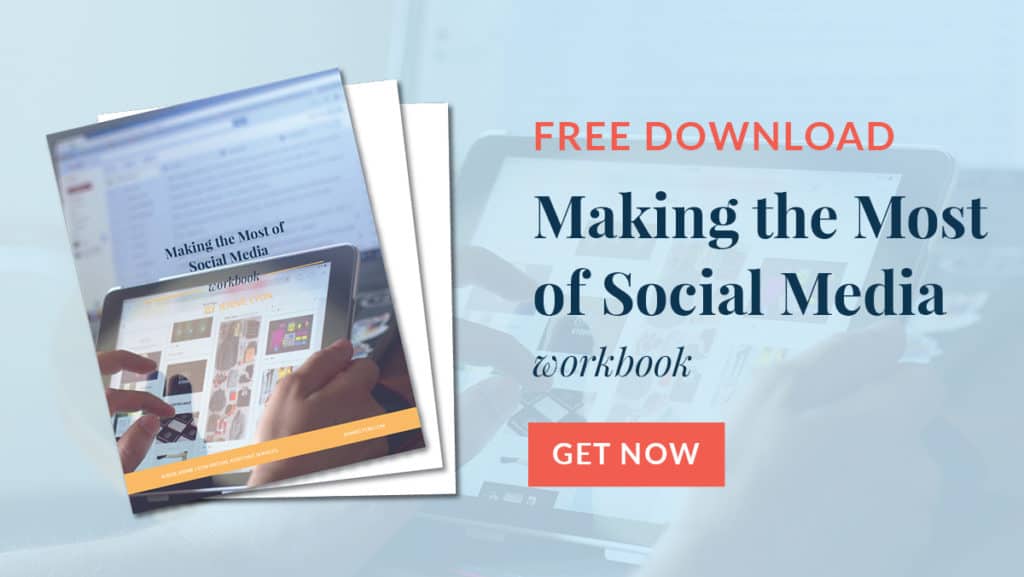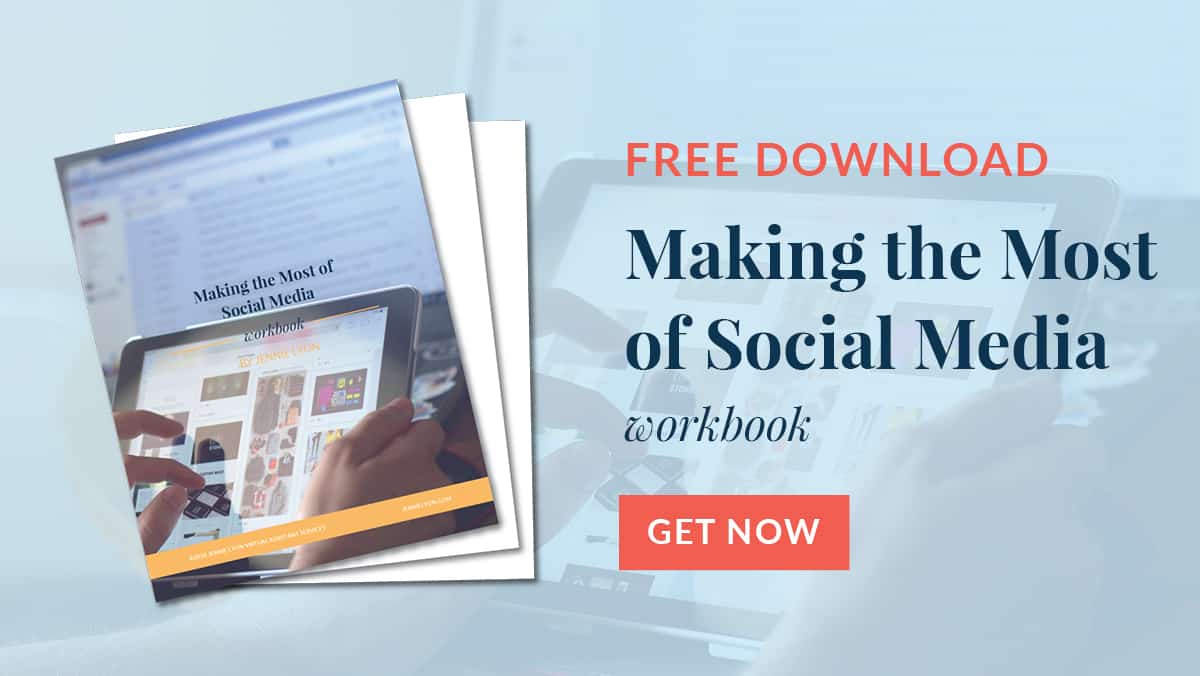 Or, if you'd prefer to hand it over to a professional who already knows how to get the most out of all of the social media platforms, I'd be delighted to give you a free consultation! Let me walk you through all of the latest social media features and how they can help you build up your audience online!
Links For This Episode:
Rate, Review, & Subscribe on Apple Podcasts
If you like what you hear on the podcast, please consider rating and reviewing my show! Woo Hoo! Click here, scroll to the bottom, tap to rate with five stars, and select "Write a Review." I would love to hear what episodes you enjoy the most!
If you haven't done so already, please subscribe to the podcast. I add new content every week, so if you're not a subscriber, there's a good chance you'll miss out. Subscribe now!