Steps to Make the Coming Year the Best Business Year Yet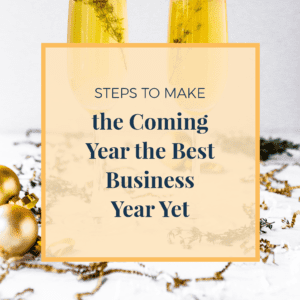 Well, we've almost made it through another year! I hope it was as good for your business as it was for mine, although I have some great suggestions if you didn't meet all of your business goals this past year. The perfect time is coming up, in the lull between holiday gatherings and the new year starting in earnest, for you to take some steps for envisioning your next year in business.
[Tweet "Come up with concrete plans and goals to make the New Year, your best year yet!"]
One of the key practices you should adopt if you want to make positive changes and increase the growth of your business each year is to take some time to plan ahead. I like to ask myself questions in order to get my creative juices flowing, because they help direct thinking a bit more than an open-ended brainstorming session. Try reflecting on the following questions and see if they help you gain new insight into where your business needs to go in the new year:
#1: How can you make the new year a success?
What does success mean to you? Does it mean higher profits? More clients? Better work-life balance? There are lots of ways that your small business can "succeed", and you need to think about which ones are important to you right now. Your goals and direction can change from year to year, but thinking about what you want right now and into the foreseeable future can help you focus on the next steps for your business.
One other tactic that I can vouch for when it comes to having a successful year is making a small business checklist. If you spend the first month or two of the year making sure all your ducks are in a row, and your business has a solid foundation, you'll be better able to pursue growth.
#2: How can you grow your business?
Growth comes in many forms—revenue, number of clients, services offered, regional expansion—and they are all good for your business. The trick is to think about where you want to focus your energies during the upcoming year. What kind of growth is going to be most important for your business, and how can you make it happen?
#3: What marketing worked this year?
Looking back at how your business fared this past year is key to understanding what tactics you should spend more time on in the year ahead. This is especially true of marketing; while you always want your ads and other marketing efforts to appear fresh, the same underlying strategies can work year after year on your target audience. If there was an approach that gained you a lot of new clients or repeat business, try a new spin on it for the coming year.
#4: What skills can you develop in the coming year?
Sometimes what our business needs most is for us to strengthen our skills or develop new ones that will allow us to better accomplish our goals and expand the focus of our work. Now, small business owners already wear a lot of different hats, and there just aren't enough hours in the day to learn every skill you could use to benefit your business. That's why hiring a virtual team with specialists in other skills like copywriting and graphic design is one of the best investments any small business owner can make. However, choosing one skill that complements the other work you do already and honing it over the upcoming year is valuable. Self-improvement shouldn't be limited to hitting the gym or meditating more. Learning tangible business skills is always a good resolution, and might stick longer!
#5: How can you stay motivated and focused better?
Don't let the dreaded entrepreneurial "slump" set you back next year! Come up with a list of strategies for helping you get your motivation back during periods where it's lacking. Having an "emergency" plan for setting yourself back on track can be so helpful if you lose sight of the direction you want your business to head in over the course of the year. Also, be sure to plan vacation time and downtime into your schedule over the next year. If you're well rested, you will have an easier time focusing and being enthusiastic about running your business.
[Tweet "While planning for next year, don't forget to celebrate your accomplishments from this year!"]
What steps are you taking to make the coming year your best business year yet? If you have other useful questions for directing thinking about business goals, I'd love to hear them in the comments below. I hope you all enjoy the rest of the holiday season and get a chance to relax, recharge, and get inspired for the new year!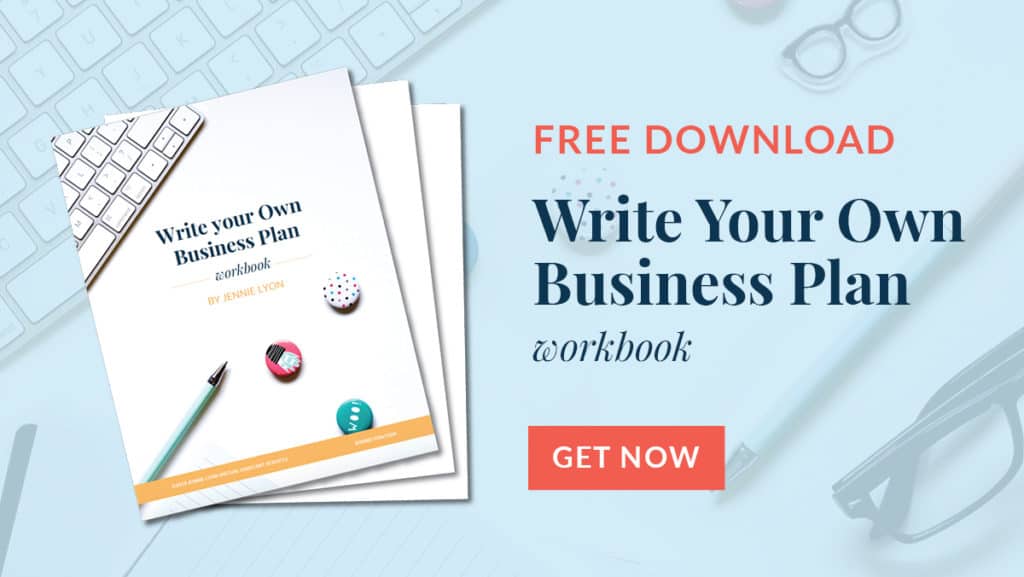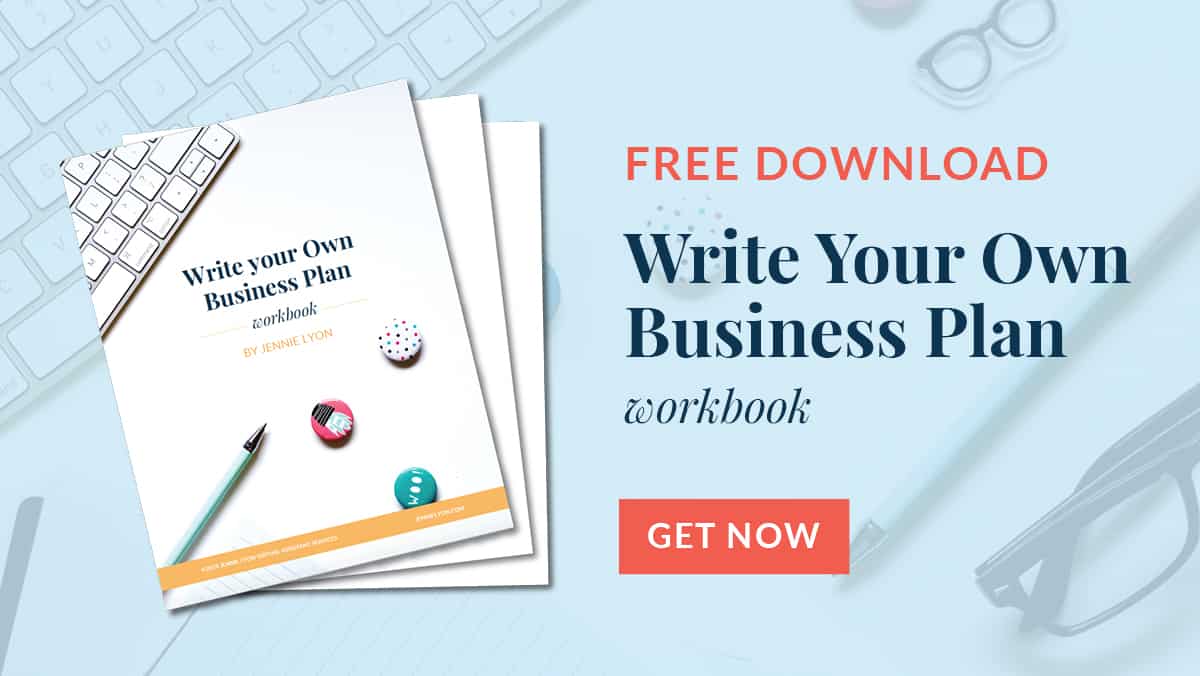 With the beginning of the year coming up, I'm a big believer in creating a new business plan. A fresh start means that you can take all of the lessons you learned in the previous twelve months and put them into a revamped plan for the next twelve. This workbook will help walk you through it step-by-step, setting you up for business success!