How to Write a Business Plan for Entrepreneurs + Free Template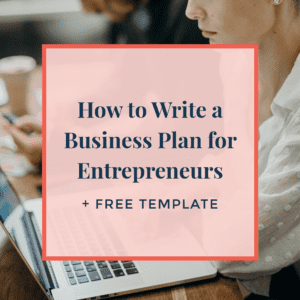 Probably the single most helpful tool any entrepreneur can use to ensure the success of their venture is a business plan. Think of it as your road map to successfully running a small business. It will help you clearly envision your goals, and show you how to reach them from where you are. A business plan is essential for those starting a new business, but it is also helpful for established businesses to make one. You may gain new insights into how your business is running, and where you can make changes to improve efficiency and make more room for growth.
It's also a tool that you must create yourself, tailored to your business—there's no one-size-fits-all option! Never fear, though, I've pulled together a detailed, 8-step template which will guide you through writing a comprehensive plan for your small business. You can download this business plan template (in convenient PDF format) here.
Here's a brief look at the steps involved in writing your business plan. You can find more detail and helpful questions to guide your thinking in the downloadable template.
[Tweet "A business plan is essential for outlining a clear vision of where you'd like to go."]
Step 1. Summarize Your Business
This is your big picture; the overall reasons why you started a business and what you want to accomplish with it. There are 2 components to the summary: a dream statement, and a mission statement. The first represents your ultimate vision of success, and the second defines what you're setting out to accomplish.
Step 2. Summarize Your Ideal Customer or Dream Client
After you know what your ideal vision for your business is, you need to develop a profile of the reader/client/customer you would like to help with your business.
Step 3. Business and Brand Goals
You need a memorable brand that immediately communicates to potential clients/readers/customers exactly what your business is about, and why they should be interested. By laying out your brand's "vibe" and your business objectives, you can start to plan the steps to reaching your goals.
Related to creating a cohesive brand, you also need to write up a style guide. Include the fonts, colors, type of imagery, and any other details of your brand's visual presence. You want to have these visual elements reflect the "vibe" of your brand, and use them consistently across your online and physical marketing. If you don't have a style guide, we can help!
Step 4. Offerings and Monetization
Here is where you start filling in the details of what your business will be doing on a daily basis. Determine which services or products you need to offer based on your goals and ideal client profile. Stick to general categories, and remember to think about both physical and digital products.
You should also come up with basic ideas for advertising your business. List other businesses that might be interested in cross-promotion, and what you might be able to offer affiliates. Also, consider potential sponsors for the type of business you plan to build.
Step 5. Financial Details
For a lot of entrepreneurs, this is the boring part, but it's absolutely essential. Use this section to really lay out, in as much detail as possible, your financial realities as a business owner. Most small businesses that fail do so because their owners didn't do enough (or any) financial planning, not because they didn't have just as much passion or drive as successful businesses!
Make sure to list your start-up expenses, monthly expenses, monthly income, and any other pertinent financial considerations such as debt. You also need to figure out what payment options you will offer your clients/customers.
Step 6. Social Media Promotion and Marketing
In today's world, every business needs to be connected with their clients and customers online, even if they're a brick and mortar store offering only physical goods and services. You need to plan out how you'll handle social media and email promotions, and determine whether you need to hire a virtual assistant to run them for you.
Step 7. Business Guidelines
Now you need to think about how you want to run your business on a daily basis, and how that factors into scheduling and getting work finished. Come up with a basic weekly/monthly schedule, including email newsletters and blog posts, meetings, etc. Tailor this schedule to your preferred workflows.
Having written policies is very important, but often overlooked. Write down your business values, and how clients/customers/readers should do business with you, or contribute to your online platforms. If you're planning to do cross-promotion with other small businesses and bloggers, you'll also need to write out a few basic guidelines for them to follow.
Step 8. Continuing Your Education
If you want to grow and expand your business, you'll need to grow and expand your mind and skill set! Think about the ways you'd like to develop yourself—personally and professionally—and apply those to your business.
[Tweet "Use your new business plan as a guide to take action, and grow your business this year."]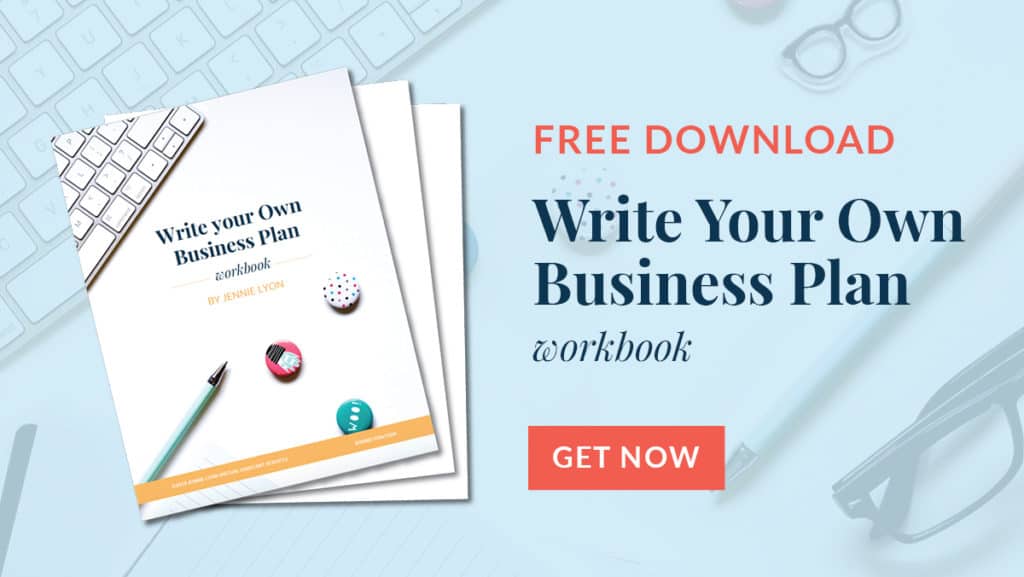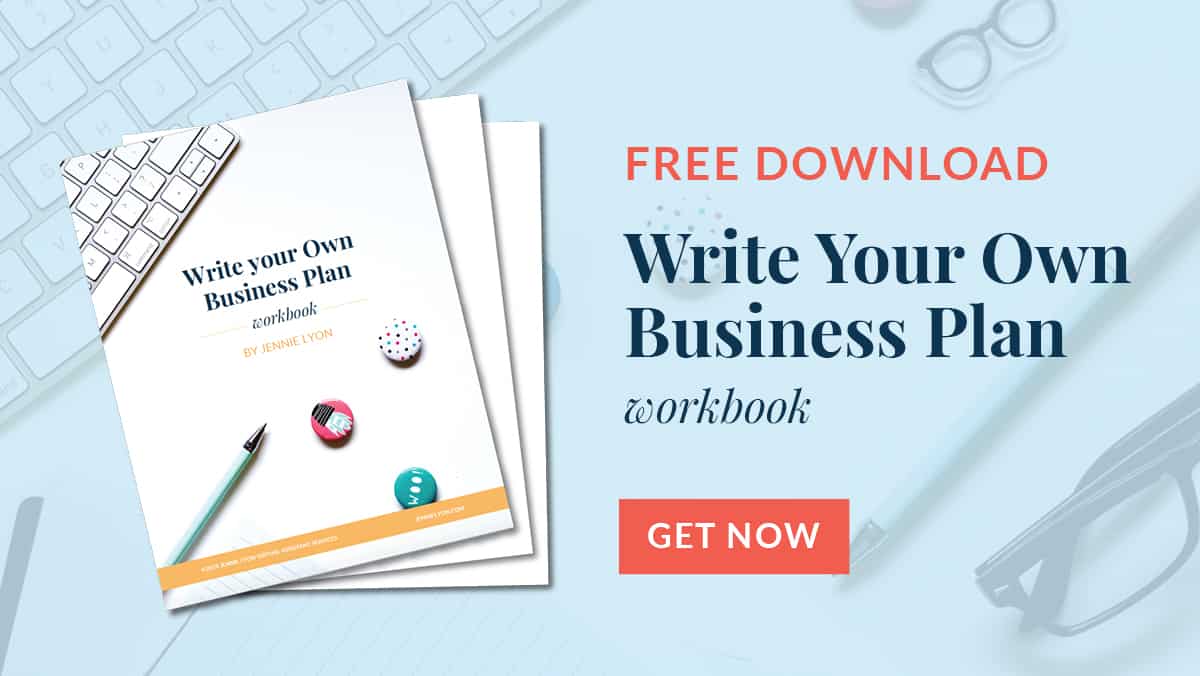 Now that you've learned about the type of information you'll need to include in your business plan, it's time to start writing one for yourself! You can download a free PDF version of "My Business Plan", a template developed by Jennie Lyon Virtual Assistant Services, by clicking here. Let me know if you find this template helpful in getting your new business off the ground, or refocusing your existing business to help grow it this year! I'd love to hear your success stories.