How the iOS15 Update will Impact Email Marketing
Apple has done it again. Every small business owner and entrepreneur is well aware of the iOS14 updates and its impact on tracking paid marketing. Now, it's time for email marketers to feel the same pain and panic that ensued between media buyers and ad agencies with the iOS15 update.
We all remember the scramble to change our marketing plans and figure out the new way to have insights into our audience's preferences and actions. Apple is taking it to the next level.
According to Apple CEO Tim Cook, Apple believes that privacy is "one of the top issues of the century" ​​and a fundamental human right. The stand they are taking against unchecked or allowed data collection by tech companies has placed them far ahead of their competitors.
Whereas, today our phones have more information on them than what most of us keep lying around the house. That's the cold hard truth, and why many of us are choosing to ride the privacy wave.
What does this mean for your email marketing?
About 45% of Apple owners use the popular Apple Mail application. With the recent September, iOS15 update users (including me) received this notification after the update was installed.
The Hide My Email Feature allows users to directly load all data remotely, affecting key analytics email marketers for successful campaigns. Losing open rates, behavior, and location data from Apple Mail will significantly change how email marketers work but there are things you can do!
We are always looking for new ways to deliver the content that customers demand and marketers' jobs depend on. This includes privacy measures and personalization of targeting information in order to satisfy those who purchase products or services from you, which we completely understand; but at what cost?
What Analytics & Practices are Going to Be Affected?
Below are the key areas this update will affect. If you aren't using these practices and tracking these analytics, you should be!
*Note: If this all sounds foreign to you, schedule a consultation with me, and let's get you prepared for 2022.
Open and click-through rates

Since tracking of true opens with hidden IP, addresses your open and CTRs will not be accurate. Meaning, some subscribers will open the emails and you cannot track this action.
List hygiene practices

Those subscribers affected will show unengaged when they truly are not at the same time, if you have a list cleaning campaign set up; you risk removing engaged subscribers
Email sequences

Sequential emails in a campaign won't trigger because the previous email will not show as "opened". You can see the problem this will cause in delivery and nurturing campaigns.
Audience optimization

The days of knowing the perfect time to send your emails are gone. With open rates not accurate, you will only be able to collect partial data for this and hope for the best.


Geographic messaging – targeting a specific audience that lives in a particular region

Knowing the geographic location of all your subscribers is no more. You cannot target part of your list for any specific messaging within a specific location.
However, I bet that since you see this all spelled out for you, the panic that paid advertising marketers felt with iOS14 is setting in. Just like back then, there always are ways to overcome these changes.
Now What?
One thing we have learned from algorithms and Facebook is that marketing changes daily. Then again we all have been pivoting in our marketing plans since iOS12 – the same applies here with iOS15.
This year, it's all about staying calm and carrying on, one of the main things the pandemic has taught us. The worst thing you can do right now is entirely to shift your email marketing strategy without assessing the work-around or alternative data quality strategies that will help get you through this rough patch successfully.
Let's look at these 5 strategies you can use to adapt:
#1 Audience Segmentation
I have always talked about and been a fan of audience segmentation. Now, more than ever, this is going to be a crucial part of your marketing strategy. Take the opportunity to collect as much data upfront from your ICA during the opt-in process. For those already on your list, send out a survey. Surveys can be used as a great tool to really dive into your ICAs interests and pain points.
Here are a few suggestions:
Geographic Location
Interests (your services, tips etc.)
Demographics
Pain Points (give a list of specifics based on your services and their needs)
Website Behavior
Depending on what data you use for your messaging and marketing will determine what questions you ask them on the form/survey.
#2 Clean Your List
If you are not practicing good list hygiene, start now with the iOS15 update. It is vital for deliverability that you keep your list clean by removing unsubscribes and dormant subscribers. As part of your strategy, I suggest segmenting out unengaged subscribers at 30, 60, and 90 days.
Once the subscriber has not engaged at the 90 day mark, remove them from your list. Of course, after 30 or 60 days, you will want to drop them into a re-engagement campaign first. I have spoken about re-engagement before and how important it is to implement in your marketing.
Maintaining good list hygiene practices only increases your chances of boosting engagement and statistics. Remember, you can't market to everyone, if you are, you are really marketing to no one.
#3 Benchmark Baseline Stats
Regardless, you need to know where your list stands today with open rates, list size, engaged contacts, unsubscribes, and assess the update impact (how much will it affect your list, i.e., Apple Mail users). Once this housekeeping is done, you should be able to use this information for future campaign planning or pivots to get ahead of the impact.
Being ahead of the game is knowing the pulse of your business at all times. Marketing milestones can only be met and changed with the power of data. This is often an area business owners don't pay enough attention to. One of the main things that Apple is forcing marketers to do is be more in tune with the likes and dislikes of their subscribers.
#4 Improve Deliverability
Now that you have a baseline and a clean list let's look at deliverability. Deliverability relies on those two key elements in email marketing; however, that's not all it depends on. Make sure you have a good sender reputation, quality content, killer subject lines, and you are speaking to the right people.
With the increase of organic marketing leading into 2022, everyone is flooded with emails. In reality, the holidays are right around the corner, competing for that open is getting harder. This is where impelling and engaging content comes into play. The more attractive the content is, the higher the open and engagement rates will be for the reader.
#5 Nail Your CTAs
Email marketers have always been challenged with writing stellar CTAs, they are the cornerstone of marketing. Now more than ever, we must consider how we can drive more bottom-of-the-funnel activities like call-to-actions (CTA's), landing pages, etc. 
Crafting a great call to action can be tricky. First of all, it needs to be economical in language while also getting the point across. With tremendous trial and error, it can take a while to come up with a perfect call-to-action for your business. Unless, of course, you hire a Virtual Assistant who has experience writing call-to-action copy and already knows what works and what doesn't.
Another way to make sure you're not missing out on valuable customers is by giving them the opportunity for customization.
Note: If you need a refresh on your lead magnets, check out this free resource.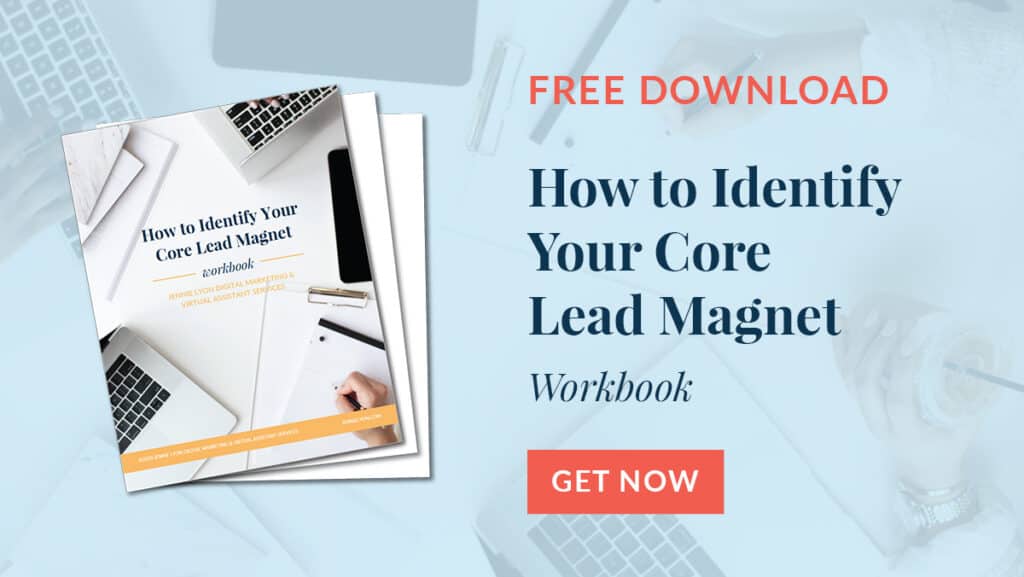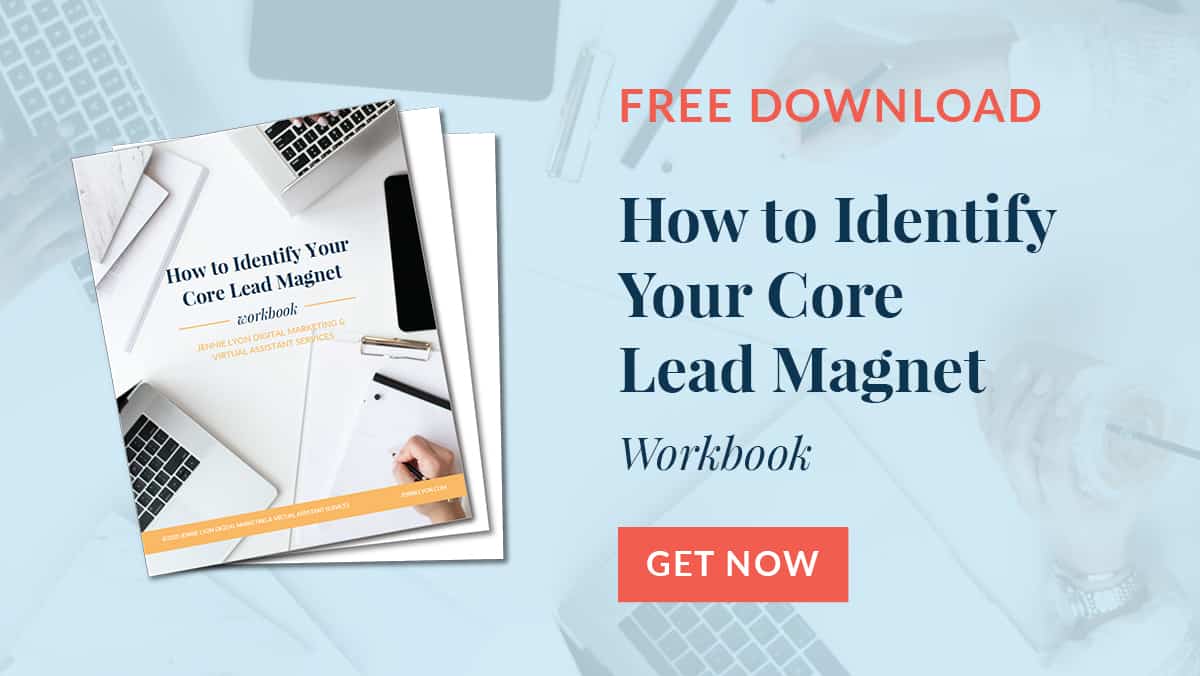 So, What Did We Learn?
Audience Segmentation – identify critical demographics and interests of your subscribers to communicate with them effectively. 
List Hygiene – Maintaining good list practices and regularly cleaning your list will only set you up for success. 
Baseline Benchmark Stats – Knowing the results and outcomes of your efforts is the main piece of successfully pivoting any changes that come your way and monitor. 
Deliverability – this is the key to all email marketing campaigns. If emails aren't hitting inboxes, now is the time to fix that! Constantly improving deliverability is a moving target and something that needs to be managed weekly. 
CTAs – Call To Actions is marketing 101. Without a strong CTA, your audience doesn't grow, and you are not grabbing your reader's attention.  
Marketing is always going to be a moving target. It can seem overwhelming and downright frustrating. You don't need to take any more risks with your marketing strategy by making assumptions or guesses. That's where we come in! Our staff of copywriters and marketers are constantly improving on trends and keeping up with what's working and what's not. We know that the world is a big, big place and that no two businesses are alike.
That's why we pride ourselves on tailoring our services to fit your needs. Let's get started, click here so we can get started with your new strategy and implementation. 
Links For This Episode:
Rate, Review, & Subscribe on Apple Podcasts
If you like what you hear on the podcast, please consider rating and reviewing my show! Woo Hoo! Click here, scroll to the bottom, tap to rate with five stars, and select "Write a Review." I would love to hear what episodes you enjoy the most!
If you haven't done so already, please subscribe to the podcast. I'll be adding new content weekly, if you're not subscribed, there's a good chance you'll miss out. Subscribe now!