6 Steps to Designing a Successful Email Marketing Campaign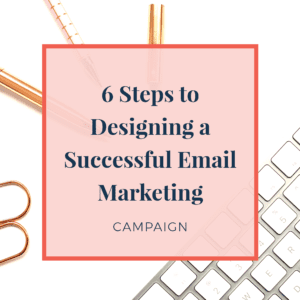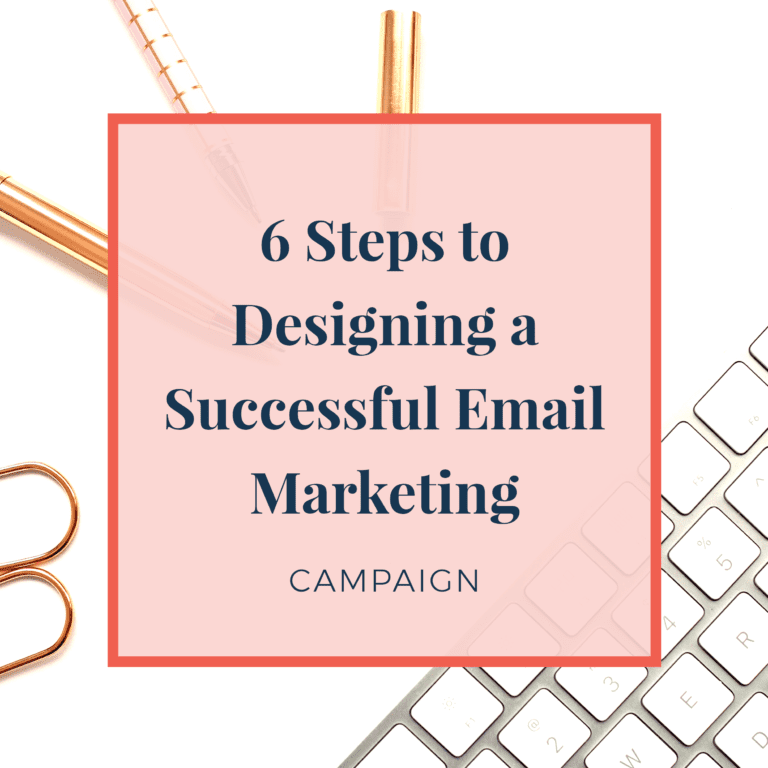 If you've been building a successful email list for your business, you're probably wondering what is the best way to use it. If you have all of these people who want to hear about your business or product, how do you capitalize on it? Simple! You do it with a high-performing email campaign!
A well-designed email campaign can be one of the most effective marketing tools in your arsenal, allowing you to reach your entire email list with a targeted message, informing your customers about a great sale or new product you're offering. The trick is to get the email campaign just right, so your customers don't feel like you are badgering or spamming them with advertisements. Here are a few tips on how to design a successful email campaign:
[Tweet "Make use of your email list by creating an effective email campaign to send to your customers."]
#1: Determine the Reason for the Campaign
Writing an email campaign isn't like writing a monthly newsletter for your ezine. Each email you send out needs to have a purpose, a pitch, and a CTA (call to action). In order to do this effectively, you need to know exactly what you want to say about your new product, service, etc.
#2: Write Your Content
This can be one of the most time consuming parts of designing an email campaign. You need to write copy that your customers can quickly scan and absorb, while also effectively explaining why you are contacting them. If you are selling them a product or service, you also need to include a great Call to Action. And then, if you're developing a multi-step email campaign, you need to rewrite all of that copy so you aren't just sending out the same email every time.
#3: Come Up with a Great Subject Line
Before your customers see the body of your email, all they are going to see is the subject line. If it's a generic sentence that doesn't have any kind of hook or compelling reason to open it, your email campaign will be deleted without a second thought.
Much has been written about how to craft the perfect subject line, but a good rule of thumb is to keep is short enough that your customer will be able to read the entire thing (No "…" at the end because the subject line is too long). You could make the subject line a question, or offer them useful/interesting content if they open the email. Just make sure your customers will know the email is from you.
#4: Personalize It
Form letters get thrown in the trash instantly. Why would anyone want to read a letter with "Dear Recipient" at the top. Thanks to your email list, you have a ton of useful personal information about your customers. Use it! Address them by their first name, either in the email itself or in the subject line. Most customers won't be "fooled" into thinking that you wrote the email just for them, but they will appreciate that you put in the effort to personalize just a few aspects of it. This can greatly increase the likelihood that they will actually read your email.
[Tweet "When it comes to effective marketing, it's hard to beat a well-designed email campaign."]
#5: Send Some Test Emails
The worst thing that can happen to your email campaign is that it ends up in the "Junk Mail" folder with spam offers of cheap Canadian drugs and other scams. You want your email to end up in their "Inbox", so send out your email to your employees first. This will allow you to confirm that it isn't getting caught up in any spam filters.
A great way to bypass this problem is to use an online email service like Mad Mimi to design and send your email campaign. They will alert you if your email is destined for the spam folder.
#6: Listen to Customer Feedback
Sometimes even the best designed marketing campaign doesn't work. It is important that you learn from those kind of mistakes and figure out why. A great way is to personally reach out to some (not all) of your customers to ask for feedback. Was your email campaign boring? Did it seem like spam? Did they even see it at all? This kind of customer feedback is invaluable when the time comes to build your next email campaign.
Building an effective email campaign can be tricky. There are a lot of steps, from writing the content to designing graphics, to formatting the email correctly for both mobile and desktop devices. Email campaigns are one area where hiring a Virtual Assistant can really pay off. A great Virtual Assistant will have designed hundreds of email marketing campaigns and knows exactly how to format one to get the maximum response from customers.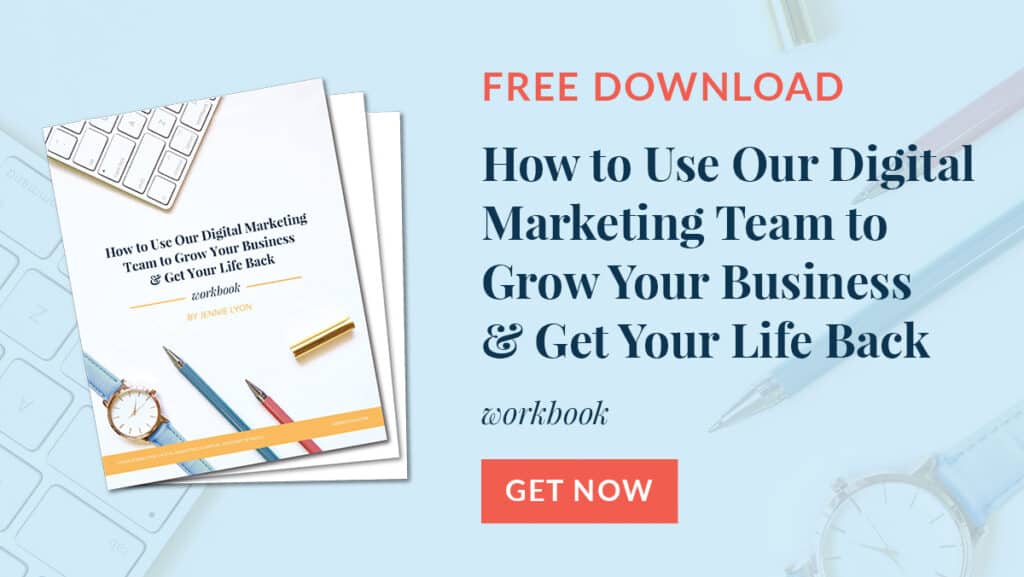 Grab your free download How To Use a Virtual Assistant Team to Grow Your Business & Get Your Life Back now to see how a virtual team can help you with this.