8 Ways to Grow Your Instagram Account This Month + 15 Free Graphics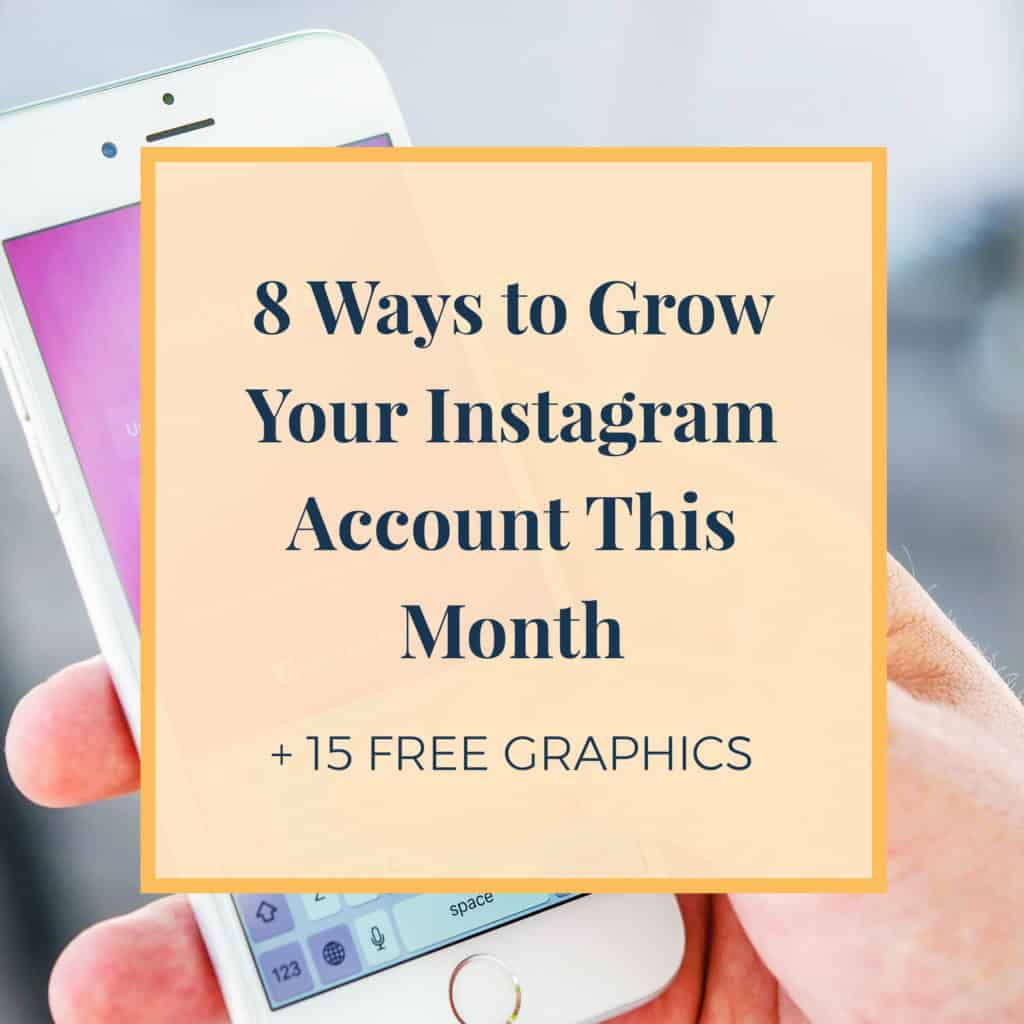 For small businesses, Instagram represents an incredible opportunity to reach out to new potential clients. However, in order to successfully take advantage of what the app has to offer, you're going to need to build up your follower list. Instagram is currently the hottest social media platform out there because it allows people to connect with more than just friends. Celebrities and companies are just as easy to access on Instagram as on Twitter, and the platform offers a lot more engagement than Facebook.
The trick for small business owners is to grow their number of followers and turn them into clients. Today I'm sharing my 8 best tips for increasing your follower numbers on Instagram. I have grown my own Instagram following by 200% over the past month doing these things! And I am now seeing 600-1200+ likes on all of my posts!
[Tweet "Instagram is the fastest growing social media platform, and your business needs to be on it."]
As a bonus, I'm also offering 15 free graphics for download, which you can share on your Instagram account immediately! Keep reading to enjoy both of these resources:
#1: Have Beautiful, Recognizable Visual Branding
To have your business branding remain recognizable across social media platforms, you need to be consistent about the images and words you use. Make sure you have a dynamic, high-quality, attractive profile pic, and use it for all of your accounts. Make sure it looks good at full size and in small thumbnails on mobile screens. Your post style should also be consistent. Decide what style you want to project: Colorful? Fun? Quirky? Minimalist? Having good visual branding is the first step in being successful on social media.
#2: Always Use the Same Username
Make sure that your business uses a consistent username across all your social media accounts. This makes it easy for people to find and follow you on multiple platforms. If an interested potential client isn't sure which social media accounts belong to your business, they may not follow all of your channels, and you'll have fewer opportunities to interact with them!
#3: Communicate Clearly About Your Business
Crafting a concise yet informative tagline for your Instagram account is almost an art form. Use a few sentences for your tagline (too long is a mistake), and be sure to use relevant hashtags here, too. That's right; hashtags aren't just for posts!
#4: Engage, Engage, Engage!
It's time to put the "social" in social media! You should try to follow at least 5 new people a week and like and comment on the posts of influential accounts and the accounts of your own clients. If you don't have a lot of time to spend on social media, consider hiring a virtual assistant to handle posting and engaging with followers for you.
#5: Post a Variety of High-Quality Images
Mix it up! Post a combination of fun, personal images and business-y, inspiring quotes. I spend time each week taking photos that will be interesting to my Instagram followers. A mix of work or just fun life stuff like pictures of my dogs! I also devote a fair bit of time to creating visuals for sharing on my social media accounts, including Instagram.
Of course, that takes time! If you want a quick way to boost the variety of image content you're sharing on Instagram, check out the exclusive freebie I've got for you below. To accompany my advice in this post, I'm offering 15 free, professionally designed graphics for sharing on Instagram or other social media platforms!
Grab your 15 free social media graphics here!
If you like the visuals that I've offered free for download here, consider graphic design virtual assistant services. If you don't need regularly scheduled design services but want more customized visuals with your own business branding, check out my à la carte 30 Branded Visuals, which can be purchased once and used whenever you like.
#6. Don't Overpost, or Underpost
Consistency is important in how frequently you post, too. Plan ahead by building up a collection of visuals to use when you don't have new daily content to share. On the flip side, don't saturate your feed all at once by overposting. I recommend posting at least once daily. Make sure to check your insights, so you know the best time to post for your niche!
#7: Collaborate with Others
One of the best ways to get more followers is to collaborate with other Instagrammers whose follower base overlaps with yours in terms of interests. Do some joint postings, start a photo challenge together, or hold a loop giveaway for your followers.
#8. Hashtag It!
If you aren't making use of hashtags on Instagram, you might as well stick to Facebook, where they're not quite as essential. Hashtags are the single best way to attract attention to your Instagram posts, and you should be including a whole bunch of relevant ones in the description of each image you share. It's automatic publicity and allows your photos to be searchable. Hashtags are how new followers discover your account, probably about 90% of the time.
[Tweet "Small businesses can get 20% more engagement from Instagram followers than Twitter or Facebook."]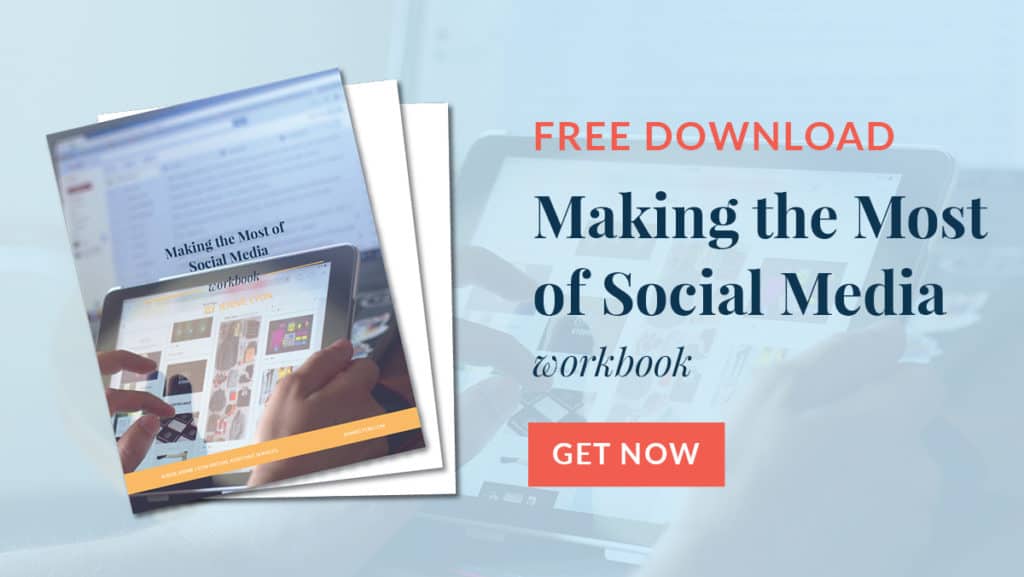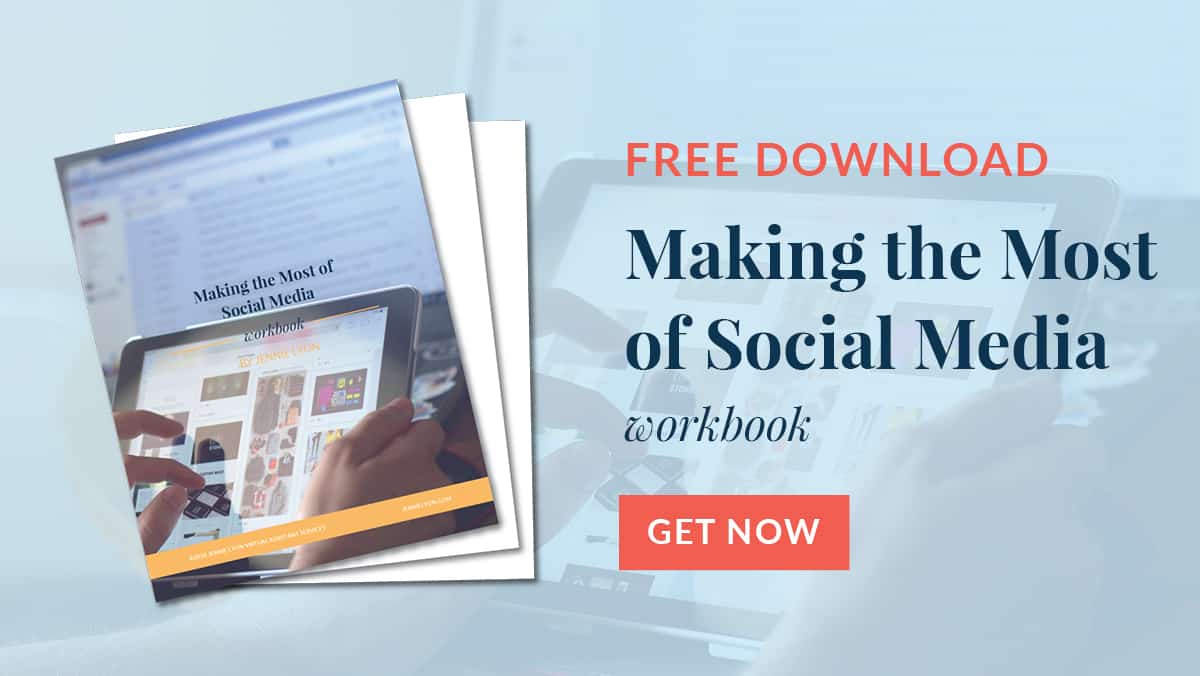 I hope these suggestions have you excited to go and spruce up your Instagram account! If you don't have the time to really focus on growing your Instagram, a virtual assistant can help. We can pull the most popular hashtags for your business niche, and can help with curating content, writing posts, creating visuals, scheduling, and building up a following.
Schedule a free consultation with me today, and we can talk about what social media strategies are important for you!