TikTok Reels vs. YouTube Shorts: Unique Short-Form Videos!
Hey there, my fellow digital creators! I'm thrilled to dive into the exciting world of short-form videos with you. As entrepreneurs, we know that grabbing our audience's attention in a heartbeat is the name of the game. Today, we're embarking on an epic journey to utilize the unique powers of two short-form video giants: TikTok Reels and YouTube Shorts. So, grab your favorite cup of coffee, get cozy, and let's immerse ourselves in the captivating realm of bite-sized content with short-form videos!
Content Overview
Understanding TikTok Reels and YouTube Shorts:
Let's roll up our sleeves and get to know our contenders!
TikTok Reels: Oh, the magic of TikTok Reels! This powerhouse platform lets you whip up snappy videos up to 3 minutes long, complete with mesmerizing music, playful effects, and captivating text overlays. Embracing the mobile-first approach, TikTok ensures your creative gems reach your audience in a snap.
YouTube Shorts: Say hello to YouTube Shorts, the new kid on the block that's taking the short-form video scene by storm. With 60 seconds of video prowess, you can captivate your viewers like never before. The beauty of YouTube Shorts lies in its access to the vast YouTube audience, giving your creativity a chance to shine far and wide.
Pro Tip: Time to take action! Sign up for TikTok and YouTube Shorts accounts to immerse yourself in their features. Experiment with various content types to discover what resonates best with your audience.
Unleashing Creativity: TikTok Reels vs. YouTube Shorts
Get ready to unleash your inner creative wizardry on these platforms!
TikTok Reels: With TikTok's dazzling array of editing tools, filters, and effects, your creativity knows no bounds. Dance like nobody's watching, lip-sync like a rockstar, or partake in viral challenges – Reels encourages you to let your imagination run wild! And guess what? The enchanting "For You Page" algorithm might just sprinkle some stardust and make your content go viral!
YouTube Shorts: For all our seasoned YouTube creators, Shorts is like a warm embrace from a familiar friend. While it might not offer all the bells and whistles of TikTok, Shorts provides a suite of editing tools and vertical video capabilities. The icing on the cake? Your captivating Shorts can lead viewers to explore your long-form videos, nurturing your channel's growth.
Pro Tip: It's time to brainstorm! Let those creative ideas flow for your TikTok Reels and YouTube Shorts content. Play around with different video styles, effects, and music to uncover your unique creative voice. Jump into trending challenges on TikTok to boost your visibility.
Building Thriving Communities: The Heart of Both Platforms
Let's celebrate the sense of community and connection that fuels our creative endeavors.
TikTok Reels: Step into the vibrant world of TikTok's community, where creators unite like stars in the night sky. Engage in viral challenges, duet with fellow creators, and stitch videos together to collaborate with your peers. The camaraderie and inclusivity in this global gathering will make you feel right at home.
YouTube Shorts: While YouTube's community might span a broader horizon, the connections you cultivate on Shorts can run deeper and stronger. Collaborations, cross-promotions, and heartfelt interactions enrich the bond with your audience, making your creative journey all the more fulfilling.
Pro Tip: Time to connect! Interact with other creators on TikTok and YouTube Shorts. Follow and engage with creators who align with your style and interests. Embrace collaborative projects to expand your reach and form meaningful relationships with like-minded creators.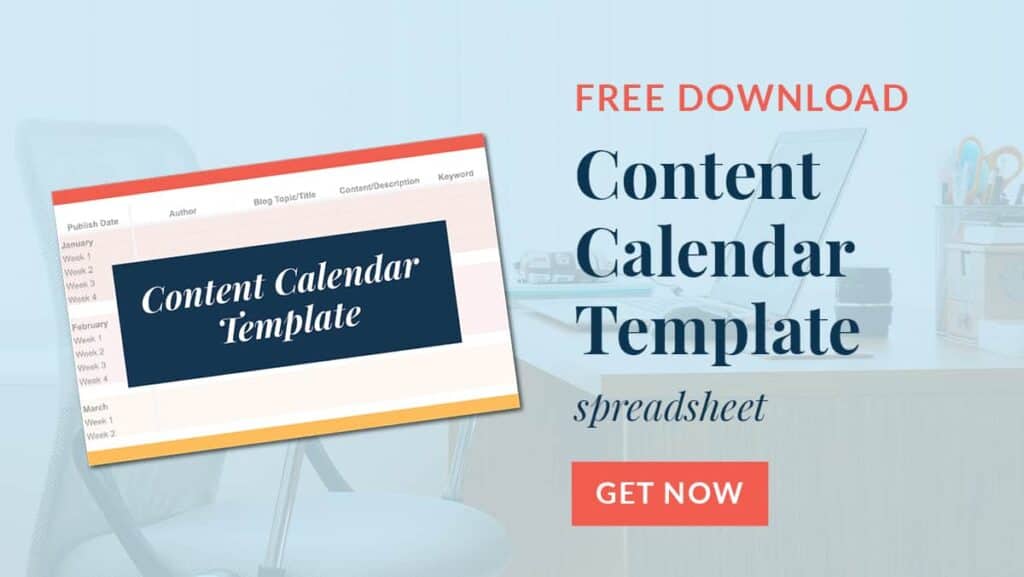 Resource: Social Media Calendar Template – If you want to increase engagement with your social media followers, then you're going to need an air-tight posting schedule. Regularly putting up content and promotions on Facebook, Twitter, and Instagram is a must, so be sure never to miss a post with this free social media calendar template. It's what I use to keep track of my posting schedule, and I hope it's as useful to you as it is to me!
Pursuing Profit: Monetization Opportunities
Let's talk about turning our passion into profit – every entrepreneur's dream!
TikTok Reels: As of our last update in September 2021, TikTok was still fine-tuning its monetization features. The TikTok Creator Fund holds promise, but availability might vary depending on your location and following.
YouTube Shorts: Ah, YouTube – the realm of well-established monetization programs! Shorts lets you tap into the Partner Program, Super Chats, channel memberships, and the merchandise shelf. Unlock a world of earning potential while doing what you love most.
Pro Tip: Time to monetize! Once you've built a following on TikTok and YouTube Shorts, explore opportunities to monetize your content. Apply for the TikTok Creator Fund if it's available in your region. Enable monetization on YouTube Shorts by joining the YouTube Partner Program and exploring additional revenue streams.
Unveiling the Power of Data: Analytics and Insights
Let's harness the power of data to fuel our growth strategies.
TikTok Reels: TikTok's analytics offer a sneak peek into your video's performance, with views, likes, comments, and shares lighting the way. However, for the data-hungry entrepreneur, it might leave you longing for a little more.
YouTube Shorts: Prepare to be blown away by YouTube's treasure trove of analytics! Gain invaluable insights into audience demographics, watch time, and audience retention, empowering you to refine your content and foster a devoted viewership.
Pro Tip: Time to analyze! Regularly review the analytics provided by TikTok and YouTube Shorts to understand your audience's preferences and behaviors. Use this data to optimize your content strategy and create videos that deeply resonate with your viewers.
Action Plan: Getting Started with Reels and Shorts
Now that we've delved into the wonderful world of TikTok Reels and YouTube Shorts, it's time to put your creative prowess to the test! Here's a simple action plan to get started:
Create Accounts: Sign up for both TikTok and YouTube Shorts accounts. Familiarize yourself with their interfaces and features.
Brainstorm Content Ideas: Get your creative juices flowing! Brainstorm content ideas for both platforms, keeping in mind your target audience and brand message.
Produce Your First Videos: Start creating! Produce your first Reels and Shorts, experimenting with different styles and effects.
Engage and Interact: Engage with other creators and your audience. Respond to comments, follow like-minded creators, and build connections.
Analyze Performance: Regularly review the analytics provided by TikTok and YouTube Shorts. Use these insights to refine your content strategy and improve your performance.
Test and Iterate: Don't be afraid to test new content and iterate based on what resonates with your audience. Keep refining your creative approach for maximum impact.
Have Fun and Be Authentic: Above all, have fun with the process! Be authentic and let your unique personality shine through in your videos.
Your Trusted Digital Marketing Partner
As a digital marketing agency, we understand the importance of harnessing the power of short-form content to engage and captivate your audience. Our team of skilled strategists, creatives, and marketers is well-versed in crafting compelling TikTok Reels and YouTube Shorts that showcase your brand's personality and resonate with your target audience. From brainstorming exciting content ideas to producing visually stunning videos, we've got you covered. Not only that, but we'll also strategically market your short-form content to maximize visibility and reach. Through data-driven insights and audience analysis, we'll refine your content strategy, ensuring each video leaves a lasting impact.
Let us be your partners in unleashing the full potential of TikTok Reels and YouTube Shorts while you focus on what you do best – running your business with passion and purpose. Together, we'll create digital magic that leaves a trail of delighted viewers and loyal customers in its wake. You can always schedule a free consultation here. 
TikTok Reels vs. YouTube Shorts – The Choice is Yours
Ultimately, the choice between TikTok Reels and YouTube Shorts lies in where your audience hangs out and the way you want to interact with your community! Embrace TikTok's rapid-fire magic if you crave immediate recognition and a lively community. Opt for YouTube Shorts if you desire to forge deeper connections, reach a broader audience, and tap into diverse revenue streams.
Remember, dear creators, as you step into the realm of short-form videos, be true to yourself, engage wholeheartedly with your audience, and consistently deliver high-quality content. Embrace the joy of creation, celebrate the magic of short-form videos, and let your unique voice resonate far and wide.
Now, armed with the wisdom and insights from this grand showdown, go forth and embark on your creative journey. Embrace the challenges, celebrate the victories, and never stop experimenting. Whether you dance, teach, entertain, inspire, or share your authentic self, the world eagerly awaits your digital brilliance.
Links for this episode:
Rate, Review, & Subscribe on Apple Podcasts
If you like what you hear on the podcast, please consider rating and reviewing my show! Woo Hoo! Click here, scroll to the bottom, tap to rate with five stars, and select "Write a Review." I would love to hear what episodes you enjoy the most!
If you haven't done so already, please subscribe to the podcast. I'll be adding new content weekly. If you're not subscribed, there's a good chance you'll miss out. Subscribe now!