What Is a Marketing Audit? And Do I Need One For My Business?
Small business owners always look for ways to make more money in our online business. But there are so many strategies, tactics, tips, and tricks knowing where to focus your efforts can be overwhelming and very challenging. We offer all of our clients a marketing audit as it gives a holistic overview of your marketing efforts. It allows you to easily see what's working, what isn't and could be improved, and where there are gaps that opportunities are sitting in! Today, let's take a closer look at marketing audits and whether or not you need one.
Content Overview
What Is a Marketing Audit?
A marketing audit is an in-depth process that our team takes to objectively examine your current business, marketing activities, strategies, and how those marketing efforts are performing for your business. Our goal is to evaluate your entire business and your marketing efforts' effectiveness and pinpoint missed opportunities.
Our marketing audit is multifaceted and starts with a free consultation, followed up by an in-depth intake process where we gather all of the information that we need to get started, and a kick-off call to allow our team and client to ask any critical questions or get clarification, and to establish what our overall goal of the audit is. Then we dig in and start to evaluate every part of our business. After that, we identify your biggest strengths and weaknesses. Finally, we dig into the details to provide the best marketing strategy to help you reach your goals. We want to build a foundation for your business, so identifying the gaps, opportunities, and areas for improvement is imperative.
And while we do a ton of marketing audits, we also offer audits for smaller subsets of your business. For example, if you need help with your email marketing or funnels, we provide an audit of that. If social media isn't working for your business, we provide an audit of that. We can either audit your entire overall business, or we can audit a specific process, campaign, or focus (e.g., email marketing)
When Should I Have a Marketing Audit Done?
A marketing audit is something that you should do regularly. But you'll want to consider doing a marketing audit if you've had a lack of results in your business, or you see results in some areas but not others, and you're having a har
What Are The Elements Of A Successful Marketing Audit
Our comprehensive marketing audit includes many elements, including:
1. SWOT Analysis
A SWOT analysis outlines the strengths, weaknesses, opportunities, gaps, and threats in your marketing. Using this framework, we can inventory your marketing assets and outline your roadblocks.
2. Competitive Analysis
We deep dive into your competitors and outline their strengths and weaknesses. We dig into their strategies, campaigns, ideal client avatars, products, services, and pricing.
3. Market Research
Even if you think you know who your ideal client avatar is, we often find out that our client does not. We take a deep dive into who your ideal client avatar is, their pain points, behaviors, desires, and how it will motivate them to take action. This helps us to tap into trends and gaps in the marketplace so you are always ahead of your competitors.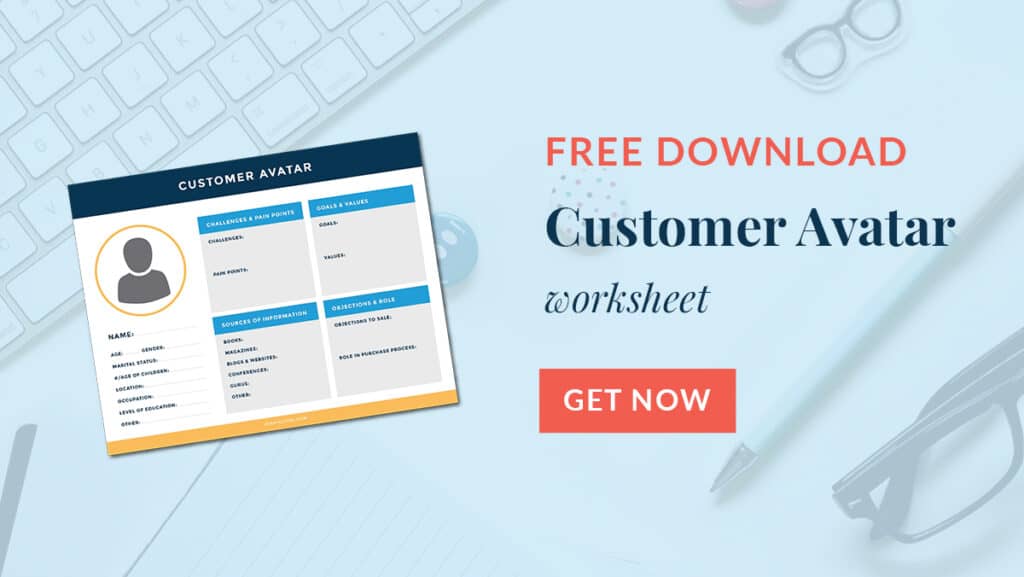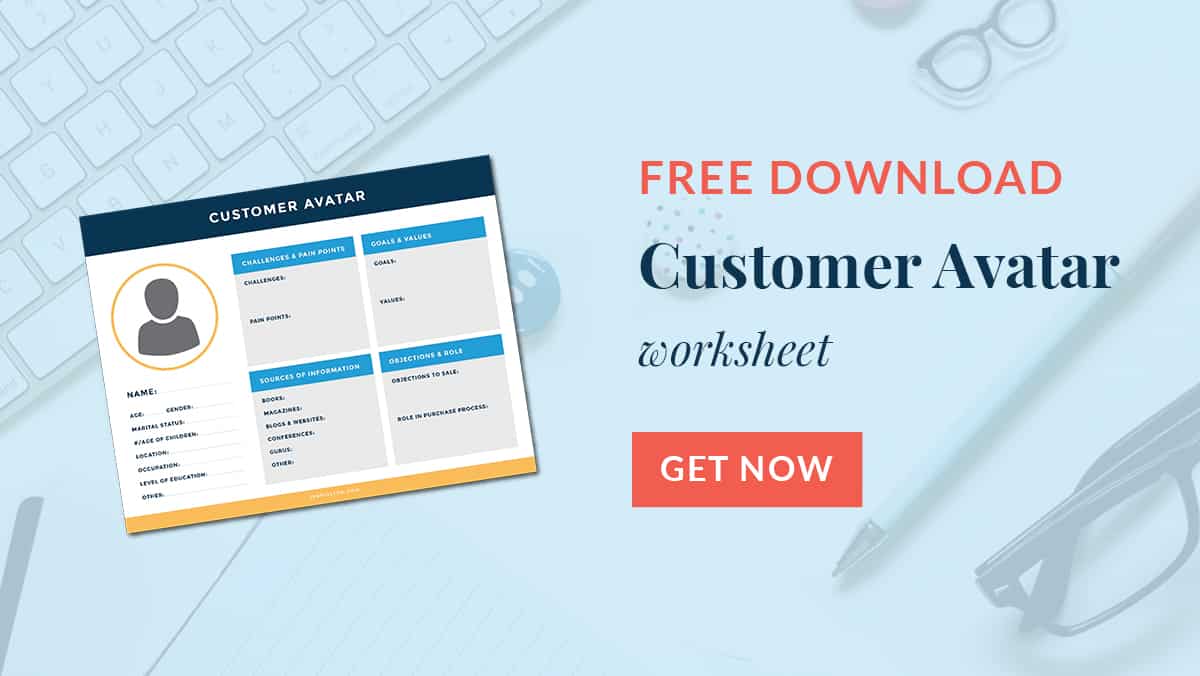 Resource: Ideal Customer Avatar Template – Are you struggling to know your ICA inside and out? Do you have an exact vision of who your ICA is? This template is going to help you dig into those important details you need! Remember, you NEED to know your ICA before you can begin to market to them. Because if you are marketing to everyone, you are marketing to no one!
What Does a Marketing Audit With Jennie Lyon Digital Marketing Look Like?
A marketing audit works so well when performed by an expert digital marketing team because we're objective and have the expertise that matters. We're equipped with the best strategies, practices, specialized tools, and technologies to ensure your audit is top-notch. Most audits are 40-50 pages long and include valuable information. Once the audit is complete, we schedule a time to hop on a call to go through the audit with you. This lets you ask questions and let our team learn which part of the audit you want to implement first.
1. What To Audit?
As I mentioned, we can audit your entire business, a specific campaign, an area of focus (e.g., social media marketing, email marketing, funnel, etc.), or your processes.
2. Identify Goals and Objectives
As we go through each part of your business, we keep your goals and objectives in mind. Which social media platforms are performing well for you? How is your content stacking up against your competitors? Are your website, branding, and messaging speaking to your ideal client? Where are the gaps in your funnel?
If we're auditing your social media channels, we want to see which platforms your ideal client is hanging out on and which channels give you the best engagement. We then set goals for that platform, so if Instagram is where your audience is. We see tremendous engagement there; we'll meet a minimum quota of 250 new followers each month from Instagram, and then we'd recommend that we put together and implement a social media strategy for you to hit those goals.
3. Collecting Information
Once we have our measurable goals, we gather a lot of information. We dig deep into your analytics, metrics, insights, website traffic, etc. This is also where we collect data from market research reports, industry benchmarks, and competitor analysis.
4. We Make Recommendations & We Track Them
Lastly, we make all your recommendations to improve your overall business and marketing strategy. This can include adjusting your messaging, filling in gaps in your funnel (or creating one if you don't have one already), moving to a social media channel that will bring you more results, creating an email marketing strategy, etc.
How Do I Implement the Results From a Marketing Audit?
Speaking of implementation? Once the audit is completed and we've hopped on a call to go through it, we will provide you with a detailed proposal on the areas of the audit that you want to implement first. Since most of our clients are small to medium-sized businesses, we offer to implement in phases. We'll start by focusing on implementing the foundational parts of the audit (these are foundational pieces of your business: your website/SEO, lead magnet/funnel, and the elements of your business we'll be driving a lot of traffic too), then move into the promotional part of the audit (your marketing), and then move into scaling for the optimal results.
How to Get Started?
If you've been throwing many things at the wall to see what sticks and you're still trying to figure it out, a marketing audit might be precisely what you need. If you're focusing a lot of time, effort, and money on particular parts of your business and you're not sure they bring you a return on investment, a marketing audit is the right choice!
A great marketing strategy is like GPS; you would only hop in your car for a road trip with your GPS (or even a paper map), so why would you run your business without a roadmap? This is different from where you want to drive in your car aimlessly.
FAQs
FAQ 1: What Would The First Step Be?
If you think a marketing audit might be the right step for you, please schedule a free consultation at jennielyon.com/chatwithjennie; we can spend some time discussing your goals, what you've been doing so far, your results, and whether or not a marketing strategy would be the right fit for your business.
FAQ 2: How Long Does A Marketing Audit Take?
Once we have your completed intake form, we've done our kick-off call together, and we have all of your logins, we can dig in. It usually takes us 1-2 weeks to complete your in-depth marketing audit and strategy.
FAQ 3: How Long Does A Marketing Strategy Take To Implement?
The timing to implement a marketing strategy varies depending on your business. We have some companies that already have a firm foundation; we want to get it to a point where it's rock solid so we can build your marketing on top of it. We have other clients that come in needing more of the moving pieces. With that being said, a marketing audit and strategy can take anywhere from 30 days to 90 days to implement, depending on what we have to work with from the beginning.
FAQ 4: How Quickly Will I See Results?
Again this varies from client to client. Some clients come to us for the marketing audit and then want to implement it themselves. This usually takes months and months because, as small business owners, they don't have the extra time to begin with. Still furthermore, they typically need more expertise to implement the strategy quickly. Other clients will return to us and say the audit and strategy are excellent. Will you implement it for us? Once we do that, we highly recommend that our clients move into phase two: marketing and promoting their business. Once we have a promotion strategy in place, we start to drive traffic immediately, which means we begin to see results immediately.
FAQ 5: How Much Does A Marketing Audit and Strategy Cost?
It depends on whether we do a full marketing audit and strategy. Or we audit a particular part of your business. If we do a full audit, these usually come in around $5k because we offer a very deep discount if the client lets us audit everything. If we do a piece of the business, we usually look at around $2k.
This Week's Action Plan
1. Write your business summary. What is your company's mission?
2. Write down your goals and objectives. What are they?
3. What does your business do well? Where are your weaknesses? What opportunities are there for your business? What threats are there?
4. Who is your target audience? Who is your ideal client avatar? If you need help, grab our worksheet at jennielyon.com/ica
5. Who are your competitors? What products or services do they offer?
6. What budget do you have (over the year) to invest in your business development and marketing?
7. Which of your marketing channels is killing it for you? Where are you getting your leads from?
8. What systems are you using? Do you have a CRM? An email marketing system? How are you automating your marketing?
9. Let's chat if you're ready to talk about a marketing strategy. Please hop over to jennielyon.com/chatwithjennie, and let's dig through these questions and get you on the road to tremendous success!
Remember, your marketing strategy is a living and breathing document. It gives you a holistic overview of your business and marketing efforts, and it's something that you need to keep your finger on at all times. It's best to revisit your marketing audit regularly to ensure that what is working is still working and that you don't miss any new gaps in the marketing or opportunities for your business. Having a more optimized strategy for your business will make your life easier; you will make more money and impact more people. Now that's a win, win!
Links for this episode:
Rate, Review, & Subscribe on Apple Podcasts
If you like what you hear on the podcast, please consider rating and reviewing my show! Woo Hoo! Click here, scroll to the bottom, tap to rate with five stars, and select "Write a Review." I would love to hear what episodes you enjoy the most! If you haven't done so already, please subscribe to the podcast. I'll be adding new content weekly. If you're not subscribed, there's a good chance you'll miss out. Subscribe now!