8 Easy Ways to Create Passive Income Alongside Your Business!
As a business owner, you know you gotta' hustle to keep it all going. There's so much on your plate, from marketing to hiring staff to planning and refining your strategy! Figuring out the work/life balance can be a struggle when you feel stressed about making ends meet. So, what if you looked into other revenue streams? Like, one's that you don't have to work at consistently? I'm talking passive income for your business.
These are the side-hustles that earn you money with less work than your steady 9-5. They still require work, but most of that is done upfront in establishing the income stream. After that, it's periodic check-ins to update and maintain. How much you earn entirely depends on the amount of effort and money you are willing to invest at the onset. But, once you establish a passive income source, you earn greater financial and personal freedom. You now have that little extra to invest in another set of hands (like a virtual digital marketing team!), letting you clock out earlier, take more time with the family or go on vacation. Or you're simply banking more revenue, allowing you to scale easier or even retire sooner. As much as we wish it weren't so, money does make a lot of things in life easier, so it never hurts to have more!
Sell Your Expertise!
Have you ever considered making your own course? If you're already running a successful business, you are clearly passionate and knowledgeable about a particular niche. Which means you can educate others on it! Building an online course that people pay for is an excellent, consistent revenue stream. It pays for itself after the initial setup – people will spend hundreds to thousands for the right type of content! However, you'll need to invest a lot of time and energy in planning and building the content at first. Building lesson plans, writing and designing PDFs, PowerPoint presentations, and ads, setting up websites, recording audio and video, marketing the course; it all takes time! Though, when you work with a virtual assistant, they can take care of a lot of that content with you so that it can get up and running fast and smoothly. Then, all you need to do is host it, charge for it, and update it occasionally as you learn new methods or improve how you sell your message.
Teach Live!
Like online courses, webinars and workshops offer a lower-commitment revenue stream that capitalizes on what you can teach. Setting up your initial webinar or workshop still requires a fair amount of work (for all the same reasons listed above), but a team like mine can make that a breeze. All you'll need to do is set a date, get people there, then go online and teach for an hour or two a few times a year. Plus, the best part about them is they can pull double-duty! Once you've done a webinar or workshop and have it recorded, you can just replay that for new users. That allows you to charge for it again or use it as an appealing freebie in a sales funnel.
An Email Chain That Keeps on Giving!
As you've built your business, you've likely been building a digital mailing list. Crafting a quality sales funnel for that list of emails is an easy, affordable way to share your content and draw business to your website. As part of the sales funnel, you can build free lead magnets that give people a sample of what you're selling. As mentioned above, reused webinars and workshop recordings are an excellent use of your existing resources (especially if you're trying to sell them on an online course!) You can also use samples of already created course materials or digital checklists! Or even a sample chapter of your e-book! Virtual assistants can give you a further leg up by taking email creation and lead generation off your hands. We can do everything from writing to mailing to building whatever free content you want to share. Because once you set up your funnel, you just let it do its thing whenever someone new signs up to your mailing list. It's one of the easiest passive income generators to set and forget!
Spread Your Word!
One of the most straightforward passive income streams available to anyone is sharing your thoughts and expertise via blogs (like I do!) They're popular because they're easy to set up. All you need is a website and a topic, and you're ready to go! As you grow your audience, blogging starts to draw in income via affiliate links (advertising for other sites), sponsored posts about specific products or services, and even book deals! While they are easy to create, it takes effort to write quality content and maintain them. But with some planning, you can put in a lot of that time upfront or hire someone else part-time.
Lastly, one thing worth mentioning is if you feel you don't have the time to start writing a blog and building a following from scratch, there are ways to buy an established website and blog! If it's in or adjacent to your business' niche, it could be an option. It'll still require work to set up and plan out the upcoming content. But at least you'll already have a sizeable audience to advertise to! If you want some help getting your blog started, check out my free workbook: The Blog Breakdown, full of helpful tips, or work with me to set it all up and update it for you!
Say It Out Loud
If writing isn't your thing, vlogging (video blogs) and podcasts let you do the same thing as blogging. But you will deliver it as it comes (though rehearsing your subject matter is definitely recommended!) The only issue with vlogs and podcasts is there are A LOT of them. That makes it hard to break out. But if you can stand out (which you won't know if you will until you try!), this is a great, nearly free option to collect ad and affiliate revenue from as well. Plus, this is audio and visual content. These are easy to reshare on your social platforms as well, drawing more eyes (and ears!) to your business regardless. And if you need help editing it all together, consider working with a virtual assistant who can tidy and put audio/video together for you (like me!)
Use Your Influence
As you've been building your business, you've hopefully been utilizing social media as a marketing tool to build and attract that audience to your website. Or maybe you already have a successful niche Instagram account focused on your love of food, travel, video games, or whatever. Honestly, if you're passionate about it, you can find an audience on Instagram so long as you post regularly. By doing so, not only are you drawing attention to your business. But you have an opportunity to earn extra revenue via sponsored posts and affiliate relationships.
On Instagram, if you are an Influencer or Micro-Influencer status, you can connect with successful brands to advertise their products and services on your account. They'll pay for your followers to see you using their stuff! This one definitely takes some work, however, requiring consistent posting. I have a team of social media experts who audit online profiles, write and post content for clients regularly to help boost their following, and review analytics to see what is working and what isn't. Once you build a following, all that's left is to reach out to potential sponsors because once you have them, those posts will keep bringing in the money for you.
If you're drawing in lots of engagement to your website, you have the opportunity to leverage that with affiliates. As I mentioned before, affiliate links are essentially advertising for other businesses who want you to drive your following to their site as well. To get that engagement, you need to have quality blogs to link through and a positive online reputation, both things I can help you with via my virtual assistant team. With some benchmark blogs generating income for every referral you send to your affiliates, you'll be set for a while!
Make It All Exclusive!
Now, if you're building all this great content to share, why not keep it on a membership site? You can make it all paid income. Ask clients to pay a modest annual rate to access whatever blogs, videos, podcasts, workbooks, and anything else you create! It can be incredibly lucrative once it's all set up, but the challenge is getting members. You need solid digital marketing efforts to make people aware of your awesome club if you want them to spend the money on it. If that all seems like too much, you got me in your corner! Like I've been saying, virtual assistants can create all the content. Moreover, construct an attractive and easy-to-use website, and take care of the marketing campaign for you. That will save you time and money so you can earn income faster! All you need to do is decide what information you want to be covered, when, and where to deposit your cheques!
So, What Did We Learn?
Let's review what we learned:
1. Passive income let's you earn money, more or less, while you sleep, and gives you greater financial freedom.
2. All passive income streams take a little work to get going, but once started, are more or less on autopilot.
3. By putting together an online course, you have a little money-maker that only requires occasional maintenance.
4. Webinars and workshops also require some work. But once you record them, you can reuse them as passive income or marketing tools.
5. Email sales funnels are excellent marketing tools and create business leads steadily once you implement them.
6. You can share your knowledge through blogs, vlogs, and podcasts, opening you to advertising income.
7. You can capitalize on your following, leveraging it on Instagram with sponsored posts. Or taking in revenue from affiliates on your website.
8. Having a "Member's Only" section on your site is a great place to localize your content and collect stead income from, but needs to be heavily marketed.
9. A team of virtual assistants have all the skills to help you put passive income earners into action as soon as possible so you can collect that extra money fast!
Free Resources
When we're so busy hustling to build our business from the ground up, it's hard to consider other avenues of income generation. But they're out there. And with a bit of work, they can pull in a lot of extra cash for you. You have several avenues to pursue, from the classic online solution of blogging to monetizing your online influence. If you want more ideas on streamlining your business for online revenue, check out my free tips in How to Pivot Your Business Online.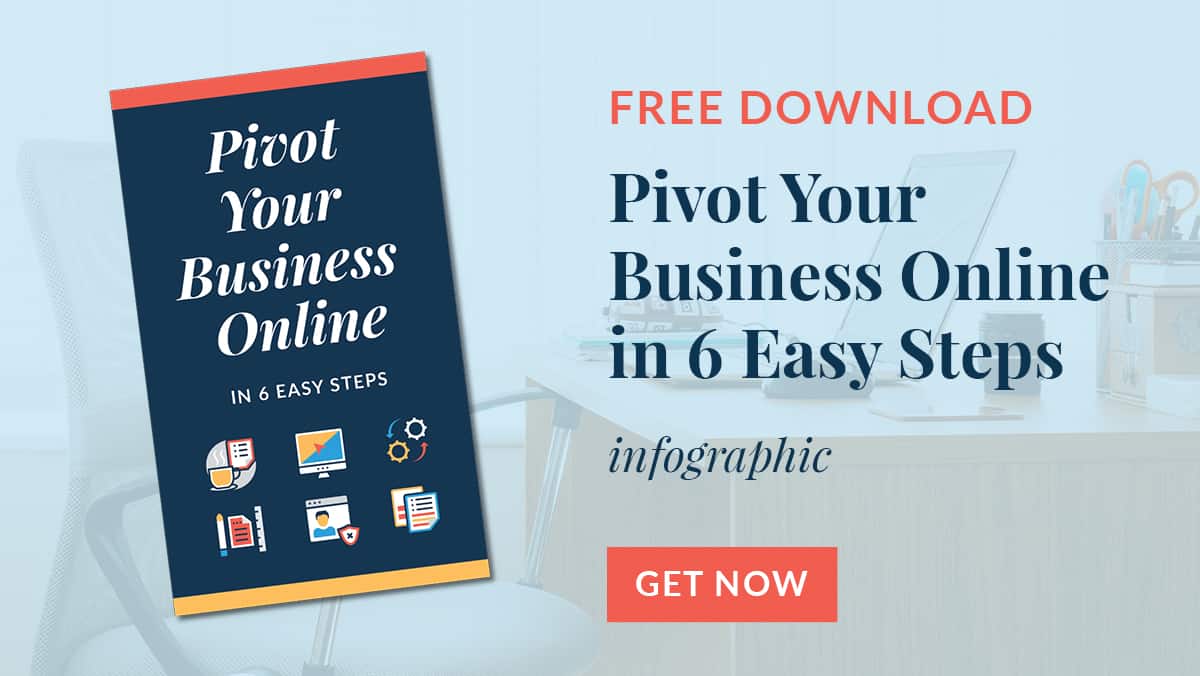 And if you need help putting the mostly digital income streams mentioned into practice, please reach out to me. I'd be delighted to give you a free consultation and show you how a virtual assistant team can take care of everything for you. We're experts at producing digital content and maintaining it to keep revenue high and time and financial investment low, getting you closer to your income goals!
Links For This Episode:
WORKFLOW: How to Pivot Your Business Online
Rate, Review, & Subscribe on Apple Podcasts
If you like what you hear on the podcast, please consider rating and reviewing my show! Woo Hoo! Click here, scroll to the bottom, tap to rate with five stars, and select "Write a Review." I would love to hear what episodes you enjoy the most!If you haven't done so already, please subscribe to the podcast. I'll be adding new content weekly, if you're not subscribed, there's a good chance you'll miss out. Subscribe now!