5 Great eCommerce Store Design Tips That Are Changing the Game in 2023
How do you think website design will change five years from now? With new frameworks, technologies, and trends emerging increasingly rapidly, it's hard to keep up with all the changes. But to create the best websites today with an eye towards what will be popular in five years, you need a thorough understanding of how things are changing so you can anticipate how your client needs may shift.
In today's episode, we'll look at some of the biggest trends in website design that are set to define the early part of 2023. These trends will help you create better websites, and they could also help you prepare for future projects by giving you insight into which technologies or techniques will be most relevant.
Blog Overview:
eCommerce sites are becoming more like social media.
With the rise of social media, users are accustomed to interacting with brands on platforms like Facebook and Instagram. This means that the days of strictly transactional eCommerce sites are coming to an end. Instead, savvy web designers will create websites that feel more like a lifestyle brand than just a place for people to buy products online. Users want to interact with brands more personally, so your website should be designed with this in mind.
This is especially true for eCommerce sites because they have so much data on the users: what they buy, when they buy, how often they visit your site—you name it! All this information can be used to better understand their needs and tailor the experience accordingly. This is a significant shift for eCommerce sites and one that can be difficult to implement. However, the benefits are worth it. When you create a website that feels more like a lifestyle brand than just a place for people to buy products online, your users will feel more connected with your business, which means they'll come back again and again.
Emphasis on quality over quantity
Too many products can overwhelm a buyer, so focusing on fewer products that are top quality is essential. While you may be tempted to offer a wide variety of items, think about how the average customer will feel browsing through your site — and how easy it is to navigate, purchase and checkout. If the process isn't straightforward and easy, consider removing and reorganizing the UX experience. A website should be easy for customers to navigate. If it's difficult for customers to find what they want, they will likely leave your site and go elsewhere.
Pro Tip: You can avoid this by creating a site that has an easy-to-use interface with categories, subcategories, and search functions—allowing users to locate the products they are looking for quickly.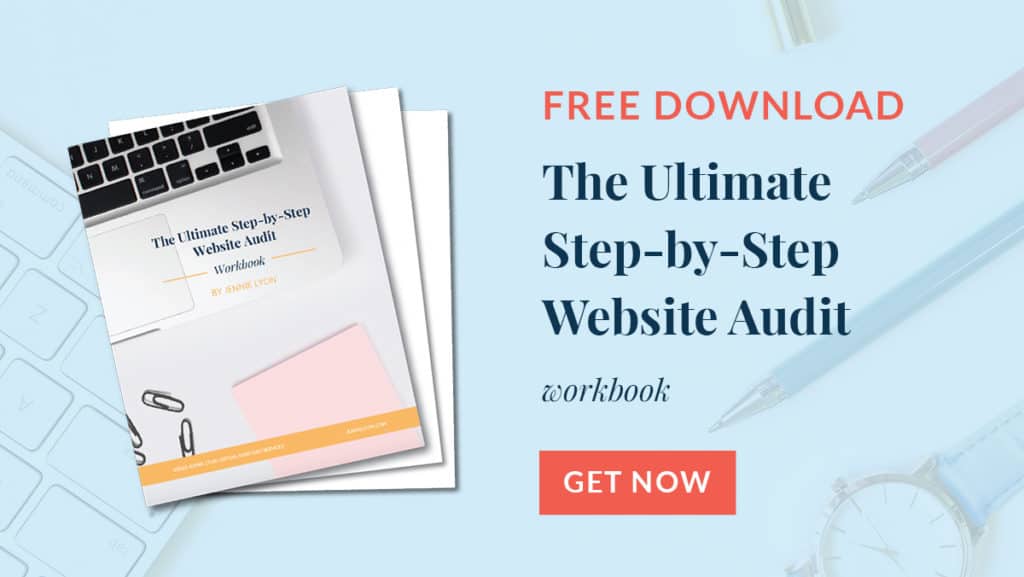 Resource: The Ultimate Step-by-Step Website Audit – When was the last time you gave your website a checkup? You may have never audited your website. Or it's been a while since you have, and you have the plan to redesign it in the future. If you haven't significantly updated your website in the last couple of years, it's negatively impacting the overall user experience. Worse yet, it isn't converting.
Interactive Content is the Future of eCommerce
Consumers are becoming more and more interested in interactive content. This content is created specifically to engage users and help them learn about a product or service. For example, you can create videos that show how your products can be used in real-world situations. You can also use interactive content in your email marketing campaigns by including videos, GIFs, User Generated content, and blog posts that users can read at their own pace. The advantage of using interactive content is that it helps you build a more personal relationship with your audience. This is especially important in email marketing, as it allows you to send more personalized messages and provide people with the information they're interested in. Interactive content can also help you improve your search engine rankings by boosting page views and improving user engagement.
Video, Video, Video
Video is one of the most effective types of content you can use in your marketing campaigns. Videos are great because they allow you to say more with less, making them easier for users to consume and digest than other forms of content. Video also has a better chance of being shared on social media platforms like Facebook and Twitter, which means it's more likely to reach a wider audience. So what kind of video should you use? It's an excellent idea to create various types of videos so that your subscribers have plenty of options.
For example, you could make an informative video that teaches viewers something new about your business or industry, a promo spot for one of your products or services, and even an explainer video that helps users understand how to use one of your products or services. Don't sweat it if you don't have the time or budget for video production. Natural imagery and videos can make enough of an impact. This type of content is great for teaching people how to use one of your products or services and showing off your recently made features or design changes.
Mobile-optimized and fragmented content both matter
Mobile-optimized content is important because most people use mobile devices to access the internet. As a result, they're also more likely to be on social media while out and about, making mobile optimization even more important. Fragmented content can help you stand out by providing something new and interesting for users who may only have a few minutes to spare each day. If you're looking for ways to improve your social media strategy, here are some tips:
Identify what works and what doesn't.
Take a look at the content you've shared in the past, and determine how well it performed.
If certain types of posts get more likes, comments, or shares than others, replicate them!
Experiment with different types of content. Try posting a variety of content, including infographics, videos, images, and links to other articles.
So What Did We Learn?
With the rise of social media, users are accustomed to interacting with brands on platforms like Facebook and Instagram.
Emphasis on quality over quantity
Interactive Content is the Future of eCommerce
Video, Video, Video
Mobile-optimized and fragmented content both matter
Bottom Line: The last few years have brought big changes to the way we build websites, and 2023 has been no different. With more design trends emerging daily, you might feel like there needs to be a way to keep up with the times. The good news is that there's no need to worry: if you know where to look, you can easily find the resources and community support needed to stay current and succeed in today's web design ecosystem. And that's precisely what we're here for. We want to help you stay on top of trends and constantly improve your design skills. Schedule a free consultation today to get started.
Links for this episode:
Rate, Review, & Subscribe on Apple Podcasts
If you like what you hear on the podcast, please consider rating and reviewing my show! Woo Hoo! Click here, scroll to the bottom, tap to rate with five stars, and select "Write a Review." I would love to hear what episodes you enjoy the most!
If you haven't done so already, please subscribe to the podcast. I'll be adding new content weekly, if you're not subscribed, there's a good chance you'll miss out. Subscribe now!